Summer has arrived. It's time to start organising our great escape from routine, job, traffic. Nobody wants to stay at home during summertime, let alone in a city like Milan. I used to think that anyone who wasn't going away during July and August was a little bit of a loser. How wrong I was!
The first summer I spent in Milan, I have to admit, it wasn't my choice. I had survived the cold and dull winter in that big city clinging tightly to our plans for the summer holidays. Then one day... "Sorry sweetie, no holiday until September". What... what were we going to do with over 30 degrees, all our friends and family gone and in a city where almost everything is put on hold for two months? But Milan, which for ten months is ugly, hectic, foggy, noisy, crowded, impersonal, wet, chaotic... surprised me to the point that I now visit Milan only during summertime.
The mass escape and closure usually takes place in August, so in July there is plenty to enjoy with concerts, events and fabulous places to eat. Our favourite one is Arrow's, one of the finest fish restaurant in Milan. The high quality of the products – they have a plane-delivery directly from Sicily every day – and the perfect mastery of the chefs will always present on your plates little masterpieces of taste. Mr Contino and his sons - who believe, like Virginia Woolf, that "one cannot think well, love well, sleep well, if one has not dined well" - are absolutely amazing in suggesting what to eat and, if you let them guide your choices, you'll be never disappointed. If you like a more classical Lombard cuisine, why not book a table in the elegant Hostaria Borromei, or in the cabaret restaurant Osteria Belsit, where you can combine food and fun.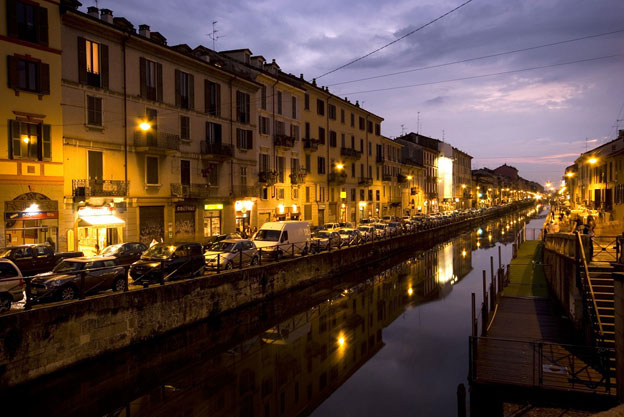 In June and July, the music entertainment opportunities are endless thanks to the Milano City Sound Festival, which this year will see, among its guests, international stars like Placebo, Snoop Dogg, Cypressi Hill and John Fogerty, along with some of the best voices and musicians in Italy like Elio e le Storie Tese, Caparezza and Franco Battiato.
In the first week of July at the Piccolo Teatro, the Milano Flamenco Festival takes place. 
August, my favourite time in the city. Everything is closed, everybody is away, the heat is sometimes unbearable and to find a good restaurant is a challenge... why do I love all of this? Because it is the only time of year that you can feel Milan is really yours! The streets, usually packed with cars, are empty and you can reach every destination in less than twenty minutes if you have a car, but also a tour by tram, an icon of the city, is a pleasure and not a pain as it is in winter. Around you people are relaxed and smiling, happy to give you any sort of information you need and maybe indulging in a little chat. In the end you both share a secret about Milan, and this makes you members of the same brotherhood.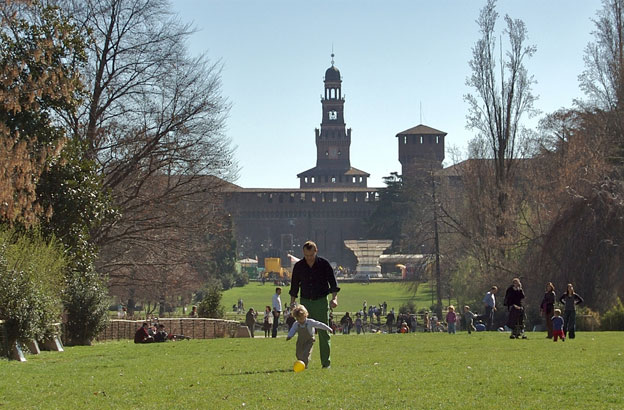 A relaxing walk in the Sempione Park is an opportunity to mix with the locals, who use this beautiful park as a family garden, and to enjoy a slice of fresh watermelon. Or you can visit the Garden of the Righteous established in 2003 in the Monte Stella, an artificial hill built with the rubble of World War II. I love walking from Castello Sforzesco to the Cathedral, passing through the Galleria Vittorio Emanuele II and there, in the middle of the gallery, do my lucky spin with my right foot on the genitals of the bull mosaic portrait. I don't know if it works but it is a fun tradition!
The historic centre is always open and without the frenetic mob you can visit every single shop, browsing for bargains – there is always something left from the big July sales – and at the same time refresh yourself thanks to the stores' air conditioning. I prefer the natural coolness of the Cathedral where I spend hours enjoying myself with the magical stained glass. If you are brave enough, you can climb to the top of the Cathedral and from the roof have an amazing view of the city and, on a clear day, of the Alps.
After a day like this we usually reward ourself with the most delicious ice-cream you can find in Italy, at Il Massimo del Gelato, where you can choose between eight different kinds of chocolate ice-cream or try the fantastic granita. It's the only ice-cream shop you have to queue to enter, even at 10 pm, but it's totally worth the wait.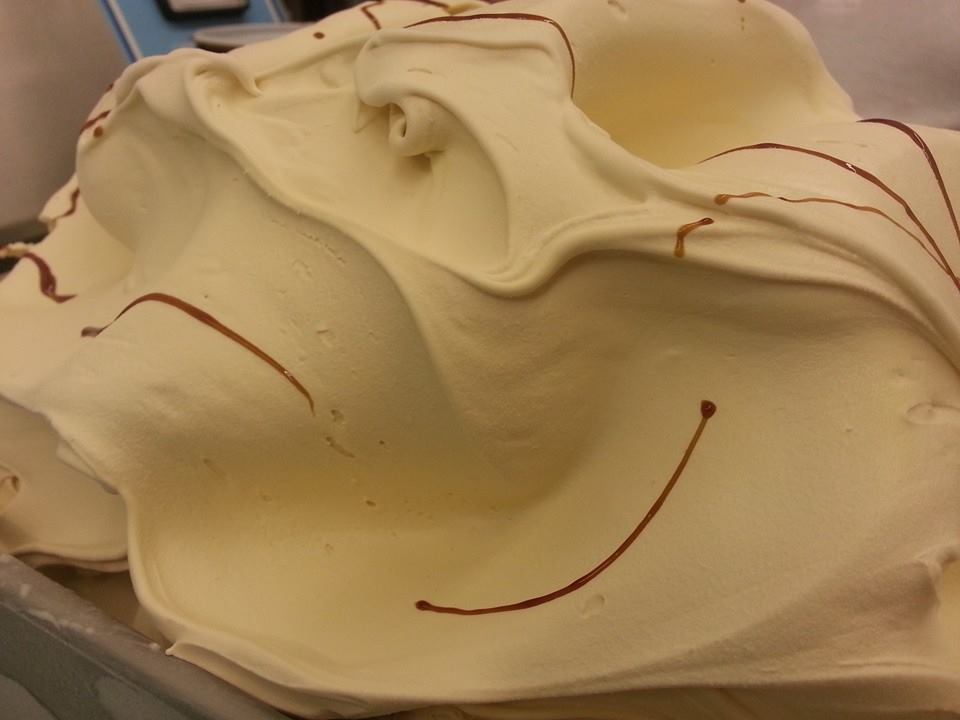 With this heavenly taste in my mouth, I can almost hear Milanese-born singer and actor Nanni Svampa sing in my ear: the whole world is but a village- and we agree! - but Milan is a great Milan!
[Editor's note: info on restaurants and festivals mentioned in the article was updated to 2014.]