On Saturday, Italian luxury fashion house Gucci announced that Naples-born designer Sabato De Sarno will assume the role of Creative Director. ("Sabato" means Saturday in Italian, though Kering, Gucci's parent company, gave no indication that the timing of the announcement was meant to be playful.)
De Sarno follows in the footsteps of Alessandro Michele, who stepped down from the coveted fashion world position back in November after holding it since 2015. 
Unlike his high-profile predecessor, whose celebrity friendships and pop-philosophical musings made headlines just as often as his collections, De Sarno is relatively unknown, except to industry insiders.
That's expected to change soon. In his new role at Gucci, De Sarno will oversee the women's, men's, leather goods, accessories and lifestyle collections. Although Gucci has not yet confirmed De Sarno's start date, his first collection will debut at Milan Women's Fashion Week in September 2023.
Of his appointment, the 39-year-old designer said in an Instagram post, "I'm proud, honoured and touched."
Who is Sabato De Sarno?
Born and raised in Naples, De Sarno has a CV littered with Italian labels. He began his career at Milanese stalwart Prada in 2005, later making the switch to controversy-prone Dolce & Gabbana and finally joining the old-guard glamour set at Valentino in 2009, where he would eventually take the reins as fashion director of men's and women's ready-to-wear.
With just under two decades of prêt-à-porter design experience under his belt, De Sarno has earned attention for his taste and quiet professionalism.
His Neapolitan roots are also noteworthy: Though De Sarno is the third consecutive Italian (after Frida Giannini and Michele, respectively) to serve as creative director of Gucci, he is the first southerner to lead the brand. Gucci frequently plays up its legacy of Italian craftsmanship in marketing and press releases, and Naples has a long local tradition of tailoring that looks ripe for the corporate communications department to capitalize on.
About the House of Gucci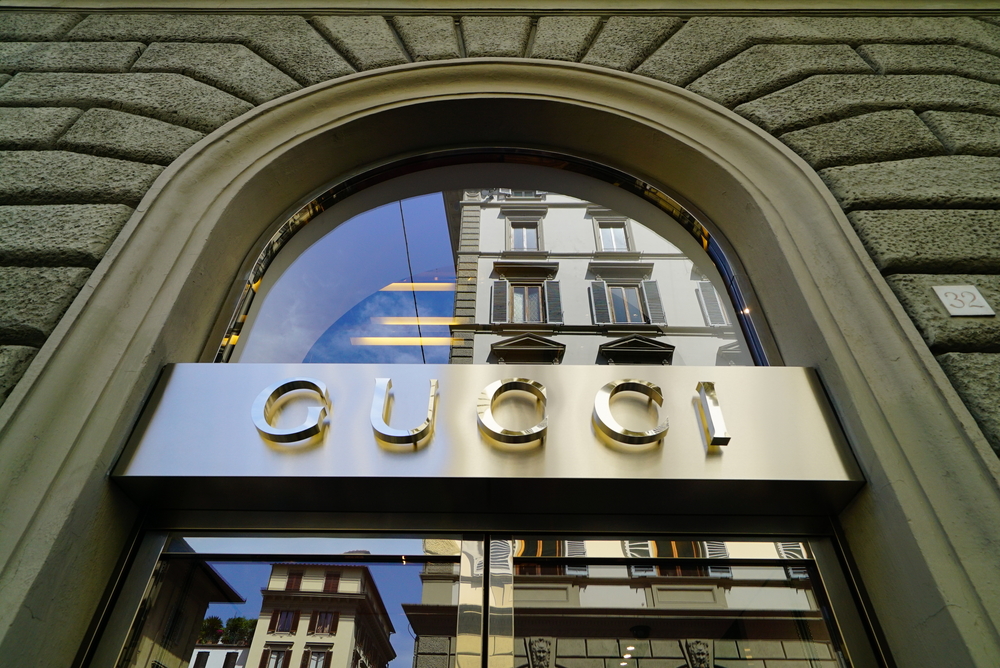 Founded in Florence in 1921 by Guccio Gucci, Gucci is one of the most influential and recognizable luxury fashion houses in the world. Over the maison's century-plus history, it has weathered many storms — from family vendettas to hostile takeover attempts to near bankruptcy to murder in broad daylight. Many of these stories were chronicled in Ridley Scott's hulking, nearly three-hour film House of Gucci (2021), starring Lady Gaga, Adam Driver, Jared Leto and Al Pacino.
360-degree creative pivots are part of the brand's history, too, and De Sarno's takeover fits with the pattern. With the departure of Michele, who was known for his color-saturated, gender-bending designs and maximalist approach, Gucci, under De Sarno, is expected to reposition itself as a more subtle and timeless heritage brand. It's a shift that in some ways hearkens back to Gucci's origins and its roots in Florence, a city more associated with refined classicism and craftsmanship than fashion-forward innovation. 
Chairman and CEO of Kering François-Henri Pinault said in a statement, "One hundred and two years after Guccio Gucci opened his first store in Florence, Gucci remains one of the most iconic, prominent and influential luxury houses in the world. With Sabato De Sarno at the creative helm, we are confident that the House will continue both to influence fashion and culture through highly desirable products and collections, and to bring a singular and contemporary perspective to modern luxury."