Venice held its annual Regata Storica on Sunday, September 6, drawing hundreds of people despite Covid restrictions.
The Historical Regatta of Venice is the main event of Venice's annual calendar of rowing competitions 'alla veneta' (Venice-style), a unique discipline in the world which has been practiced for millennia in the Venice lagoon. 
It is a beloved event that Venetians and tourists attend every year, preceded by the spectacular historical procession along the Grand Canal, a parade of many typical 16th-century multicolored boats (among them the 'bissone' which are used only for this type of special occasions), guided by gondoliers in costume, carrying the Doge, the Dogaressa and all the most important positions of the Venetian magistracy, in a faithful reconstruction of the glorious past of one of the most powerful and influential Maritime Republics in the Mediterranean.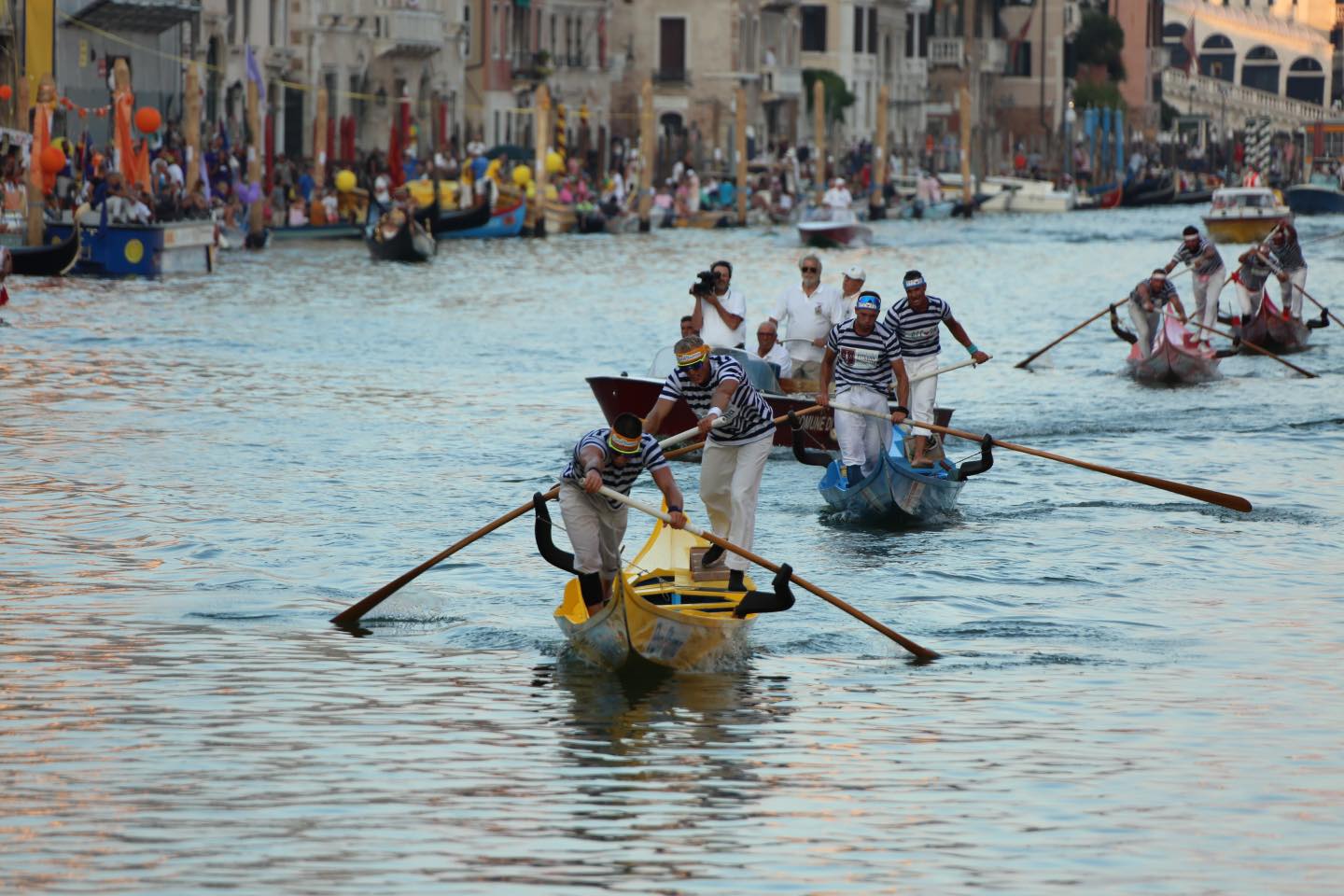 In the early days of the Serenissima (the Republic of Venice), it was a common pastime to practice rowing with different types of boats in the lagoon. What started as an amateur sport soon evolved into professional competitions, which varied for speed and duration. 
Nowadays, the four competitions are divided by age categories and by type of boat; the most famous and exciting is the Regatta of the Champions on the 'gondolini', which speed along the Grand Canal to the finish line in front of the famous 'machina', a spectacular floating stage placed in front of the Ca' Foscari palace. The 'gondolino' is a Venetian racing boat that takes its shape from the gondola, but differs for its size and performance, being fast and light.
[Photo credits: Regata Storica di Venezia - Official Page]