Milan, today known for its robust role in finance and fashion, was once defined by blocks of manufacturing warehouses on its outskirts. Many of those factories are now museums. A former gin distillery became Fondazione Prada, a contemporary art museum from the namesake fashion house, founded in 1995 in the southeast Porta Romana area. A gas turbine factory reopened in 2015 as Mudec, an arts and culture center in the southwest Tortona neighborhood. And in 2004, the Pirelli HangarBicocca foundation opened its first art installations in a former locomotive manufacturer, in the northeast neighborhood now called Bicocca.   
As with other neighborhoods in Milan that went from industrial zones to cultural centers in recent decades, Bicocca is an area that was part of an expansive urban renewal project north of Milan's city center. Pirelli HangarBicocca is today a non-profit organization and museum that showcases and promotes artistic experimentation. As one of the few free-entry museums in Milan, the foundation also makes contemporary art accessible to the public by giving well-known and emerging artists from across the globe a space to exhibit. The museum's founding was also part of the area's transformation into the Bicocca Business and University District.
The Bicocca Project and urban renewal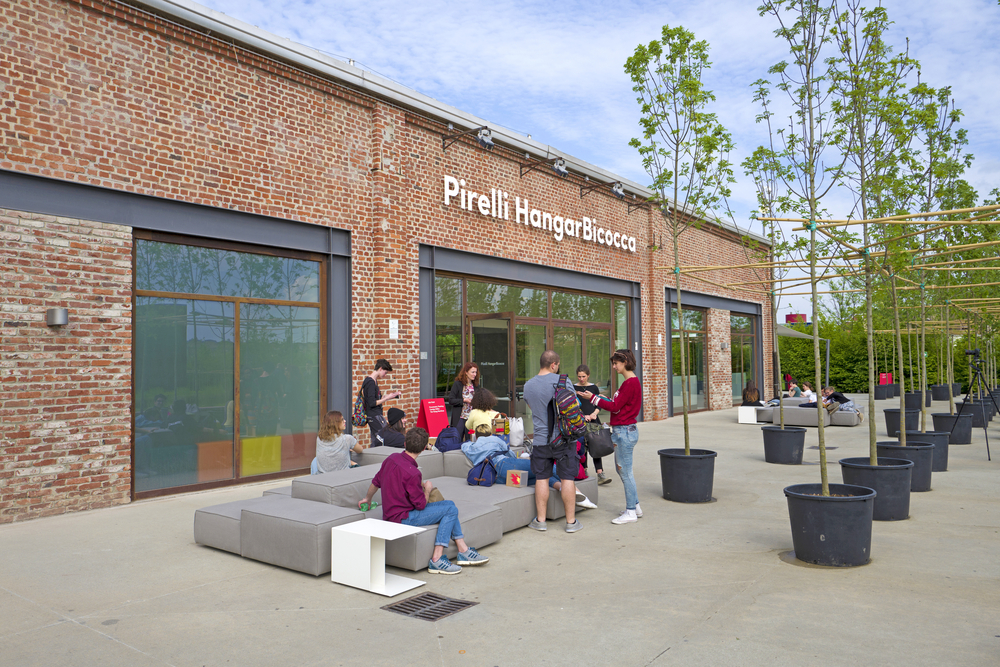 From the early 1900s until the 1980s, the area now known as Bicocca was established for factories for the Breda company to manufacture railway carriages, electric and steam trains, and even airplanes during World War I. As the demand for large-scale manufacturing in the area declined, the area's urban renewal was led by The Bicocca Project and then the founding of Bicocca University in 1998. In 2004, Pirelli HangarBicocca opened as a museum, funded in part by the Pirelli corporation, which purchased the land and buildings from the Breda company. The museum now hosts rotating exhibitions in three galleries covering 15,000 square meters (161,000 square feet): The Shed, a brick-walled space with a bookstore, reading room, and kids area; The Cube, for small-scale exhibits; and The Navate, a large warehouse with a permanent exhibit.
Seven Heavenly Palaces
The vacant nine-story Navate is home to a permanent exhibit launched with the museum's opening by German artist, Anselm Kiefer. The Seven Heavenly Palaces, or towers, which range in height from 13 to 19 meters (42 to 62 feet) and weigh a collective 90 tons, were designed by Kiefer to symbolize humans who decide to follow a spiritual path. Built from reinforced concrete, shipping containers, lead, glass, cardboard, and wood, the towers appear precarious and, in some cases, incomplete. Feeling that the towers could topple, as if in a Jenga game, is part of the experience for visitors. While walking through the cavernous and dark space visitors are warned to keep their distance from the towers and not walk beneath them. 
The installation expanded beyond the seven towers in 2015 when Kiefer added five paintings to represent the relationship between humans and nature, and reflect on the history of ideas and Western philosophy. The Palaces were modified again in April 2021, from an art installation into a mass vaccination site. Barriers protected the towers as the warehouse was filled with people waiting for vaccines during the height of Covid-19. The exhibit reopened at the end of 2021.  
Experimentation and public interaction
Kiefer's permanent installation sets the contemporary art tone that is so central to Pirelli HangarBicocca. Between two and six new artists curate shows each year, using two central exhibition spaces, and even the grounds and garden, to augment immersive experiences. For On Space Time Foam from 2012 to 2013, Argentine artist Tomás Saraceno filled one of the exhibition rooms with a transparent floating bubble for visitors to climb on. In the same year, German musician Carsten Nicolai created a light show of repeating patterns and sounds for an exhibit called unidisplay, and its accompanying live concerts. From 2020 to 2021, Steve McQueen's solo show of videos, called Sunshine State, filled part of the Navate. With sounds, video, photography, sculpture, and full-scale architectural works, the installations at Pirelli HangarBicocca encourage visitors to contemplate a range of artistic expression. 
Art appreciation and education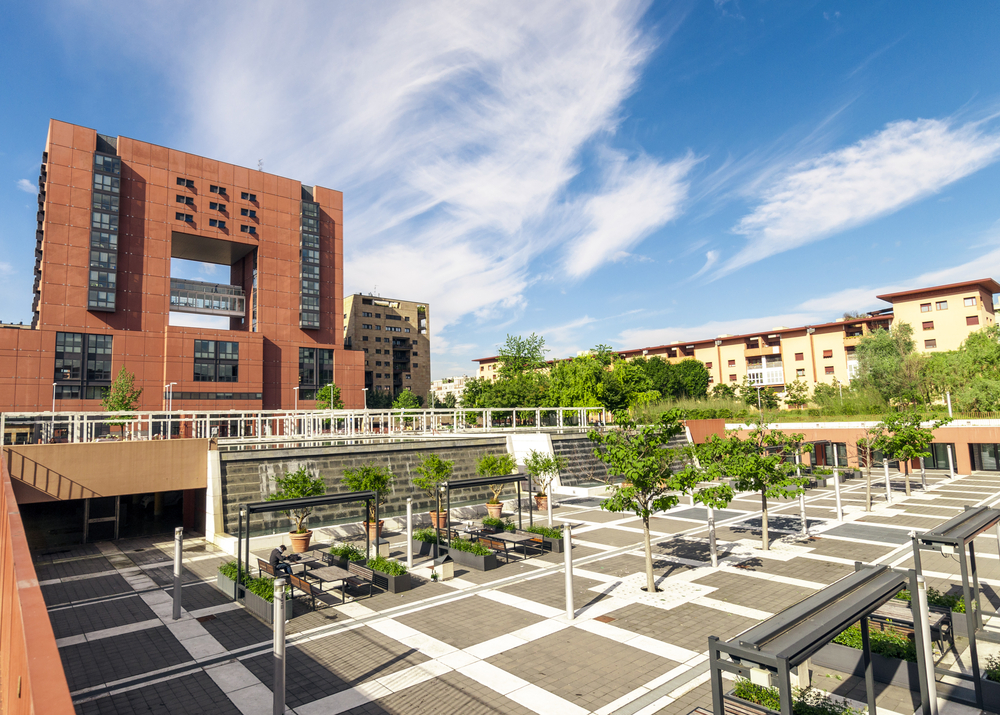 While anyone can make a free online reservation to see Pirelli HangarBicocca's exhibits on their own, the foundation also organizes events to help visitors (especially anyone new to contemporary art, and kids most of all) better appreciate and understand the works, the artists' inspirations, and their intentions. The museum's youngest visitors can learn about contemporary art with its educational programs on weekends, its summer camps, and partnerships with University Milano-Bicocca. Guided tours with an art critic, such as for Bruce Nauman's exhibit Neon Corridors Rooms formed in neon, wood, and enclosed spaces take visitors through the artists' creations. (Nauman's exhibit is on until February 26, 2023.)
Milan's formerly vacant industrial zones that are now contemporary art museums and arts organizations, show how the city is transforming. This is Italy's modern side, where you can experience the country's commercial capital beyond the usual tourist circuit, and see how it has become a center of expression for artists from across the globe.
If you go
Pirelli HangarBicocca Museum
Metro: Ponale or Bicocca (M5); Villa San Giovanni (M1)
Website