Italians have lots of charming expressions about how fabulous fried food tastes: Fritti sono buoni anche gli zampi delle sedie," Fried, even chair legs are delicious" and Fritto é buono tutto, anche l'aria, 
 "Everything is good fried, even the air,"
Neapolitans in particular have a cult-like devotion to fried fare, especially pizza fritta—fried pizza.  After WWII, the city found itself in crisis, and the materials needed for pizza —mozzarella and even wood for the ovens—became a luxury. Fried pizza, a less-expensive alternative nicknamed "pizza of the people," was filled with less expensive ingredients like pork crackling and ricotta. Housewives sold it on the streets to supplement the family's income. Times were so hard that customers could even get pizza fritta on credit: called pizza-at-eight, "pizza a otto," it was eaten on the spot but paid for eight days later.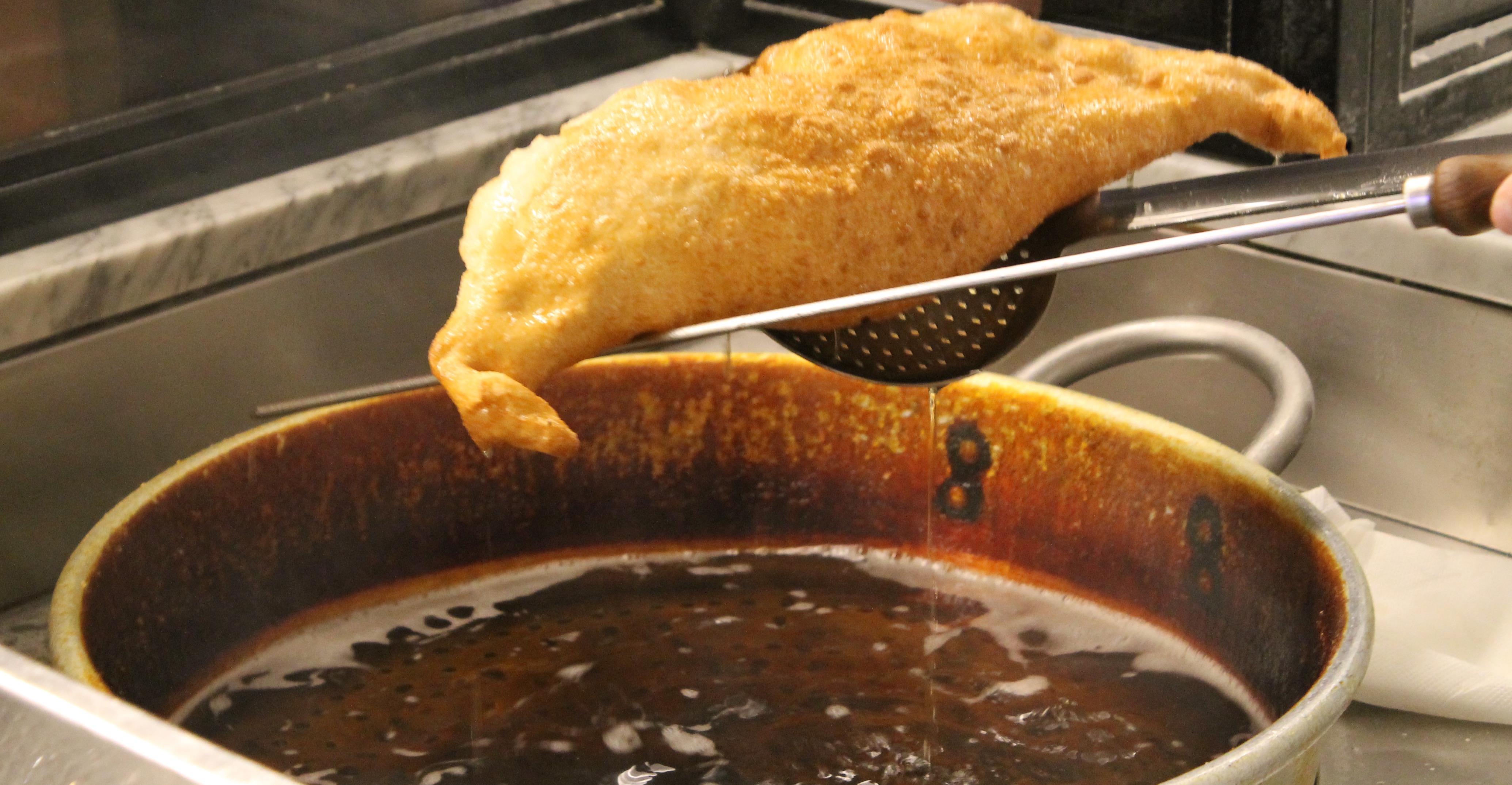 Naples-born Gino Sorbillo, Italy's famed pizzaiuolo, made one for me recently explaining, "Pizza fritta comes in different shapes. Round, called 'montanare' or half moon 'calzone." For the dough, which is the same as for classic oven pizza, Gino uses only a miniscule pinch of leavening to create chewy, never spongy, dough. He stretches a round, fills it and pulls the ends into a whimsical mimicry of the clown Pulcinello's hat. Gino flash-fries at just the right temperature for a crisp, non-greasy outside and warm, gooey center.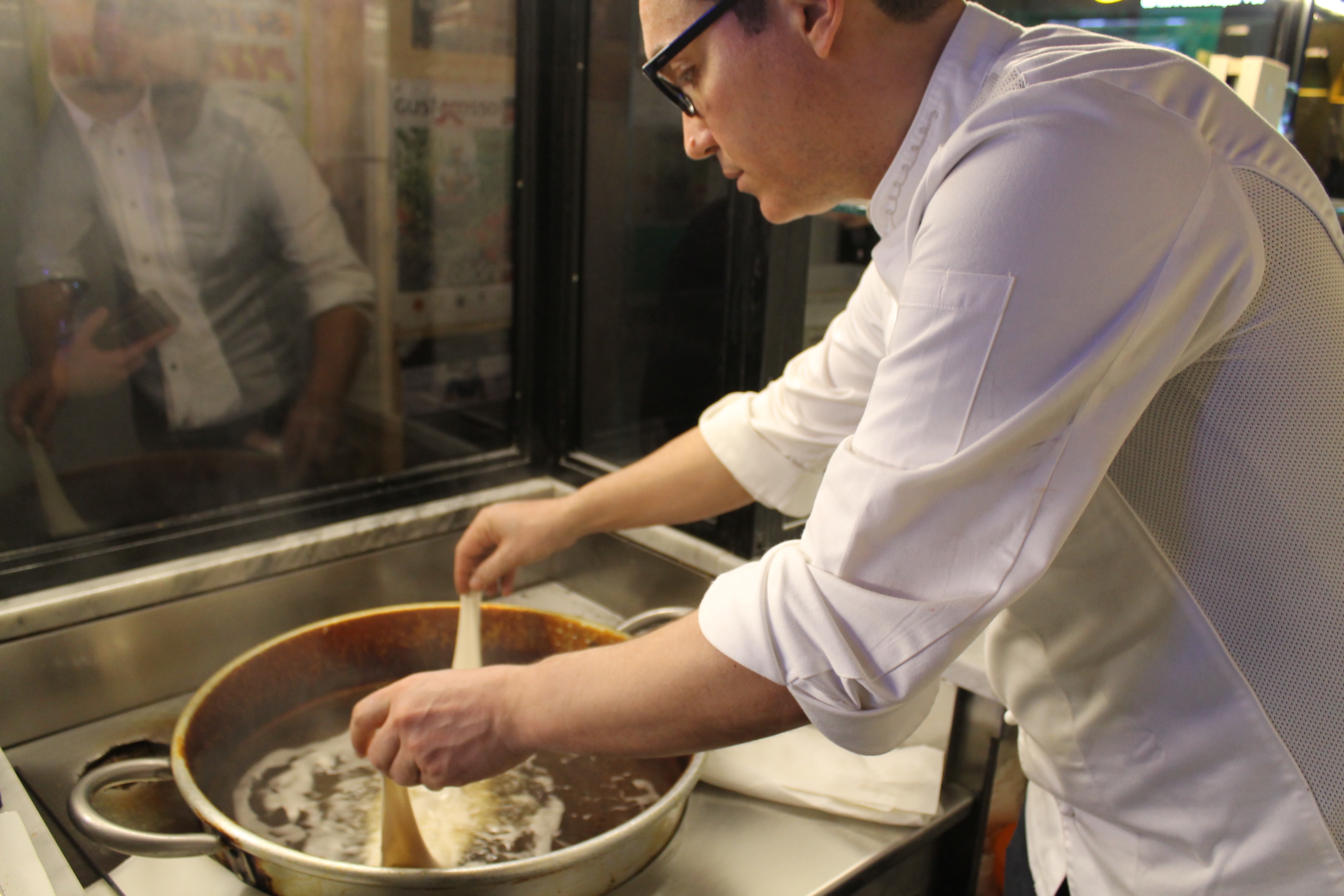 "Pizza fritta is a simple food, easy to make at home because unlike classic pizza you don't need a wood burning stove, just a frying pan," explains Gino.  It's very versatile and can be filled with virtually anything: traditional "cicoli" Neapolitan salami with ricotta or provolone; mozzarella and ham; or even sautéed greens like broccoli rape. It is also wonderful plain, served with a side of tomato sauce for dipping. 
Like this story? Than you don't want to miss "Where to Eat the Best Pizza in Naples."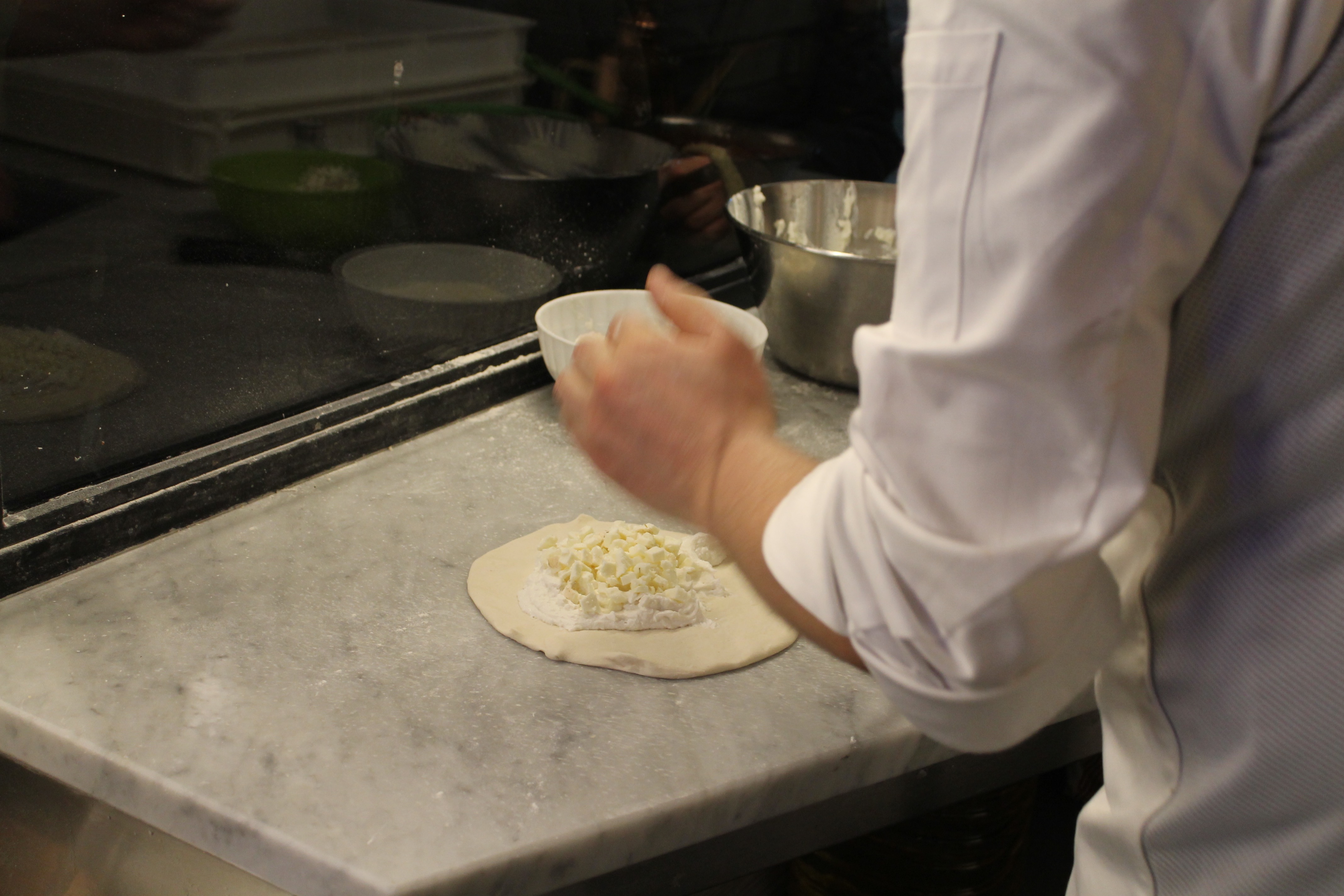 When you're in Naples be sure to have a classic wood oven baked pizza at Gino's famed restaurant on Via dei Tribunali. But if the lines are too long to get in, which they always always are, enjoy a steaming hot pizza fritta at his small fried pizza spot just a few doors down.  If you can't get to Naples, make Gino's fried pizza at home wit the recipe below. Use Gino's excellent dough recipe or use store bought pizza dough.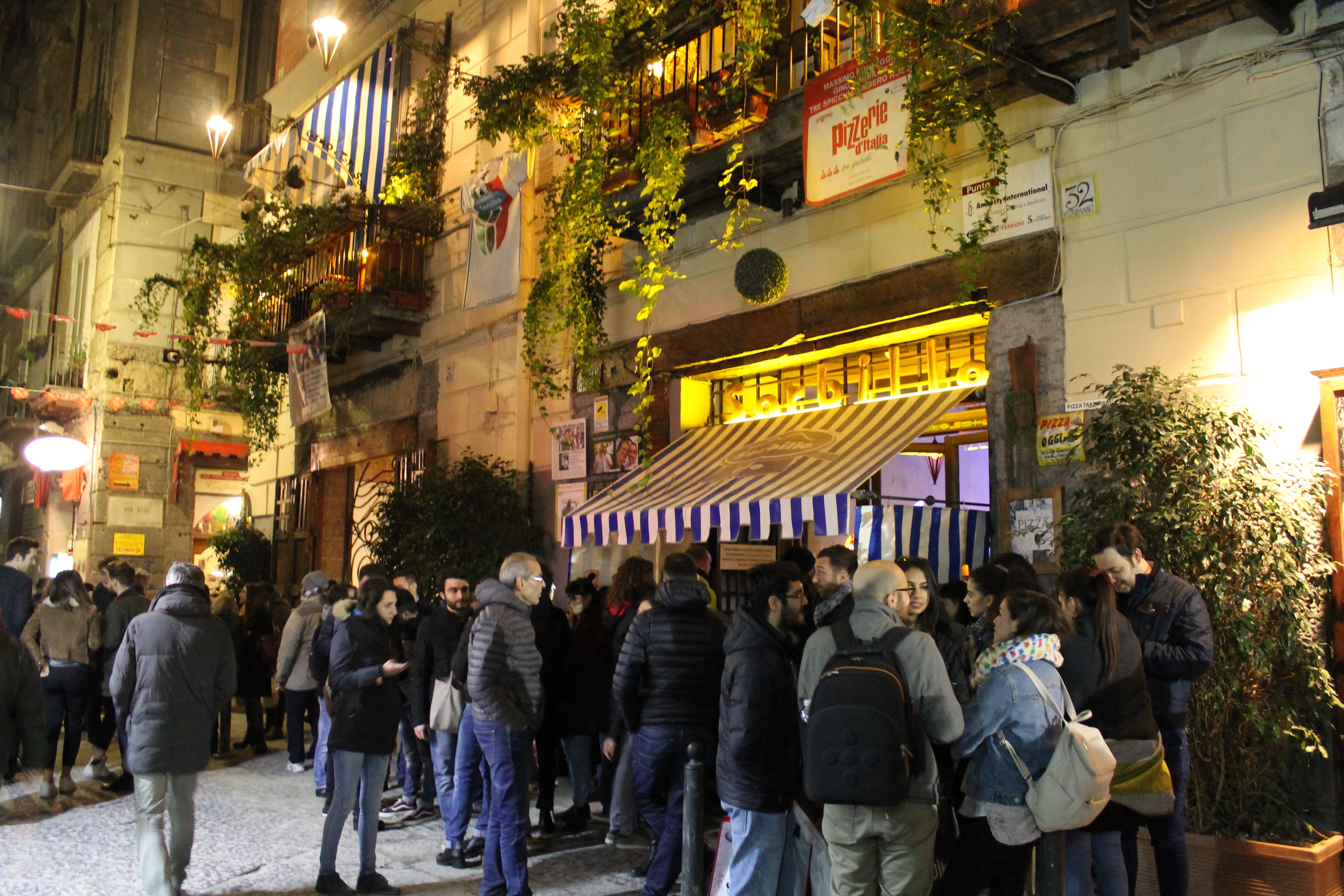 Gino Sorbillo's Pizza Fritta
Serves 4 
Prep time: 20 minutes, plus 8 hours passive 
Cooking time: 5 minutes
Tiny pinch brewers yeast
2 cups, about 1 pound, organic "0" or pizza flour
3 teaspoons salt
Sunflower or other vegetable oil for frying
Gino's suggested fillings: sheep's milk ricotta, thinly sliced "ciccioli"-Neapolitan pork salami, diced smoked provolone cheese, diced fresh peeled tomatoes, black pepper
Dissolve the yeast in 1 1/3 cups of warm water in a bowl, and then sift in the flour and salt. Knead on a floured work surface until smooth, 10 to 12 minutes.  Divide the dough into 4 balls and let rise at room temperature, covered in a clean cloth, for about 8 hours.
Heat enough oil in a deep-sided skillet to cover one pizza at a time. Heat to a temperature of 400 degrees F.
Stretch each section into a flat circle, pressing down with your palm to flatten it. Put the ricotta, salami, provolone and a tablespoon of diced tomatoes in the center. Season with black pepper, fold over and pinch the edges closed, taking care to leave an air pocket in the center.   Pull on the two ends a bit and slowly lower into the hot oil Fry in the hot oil, about 1/2 minute per side, until golden. Drain on absorbent paper and repeat with the other three pizzas. Eat while warm.