The biggest travel exhibition in Italy, TBD Italy, is back this week in the coastal town of Rimini, from October 8-10th in an iconic place known as being the setting of Fellini's Amarcord, burnt into the summer memories of many Italians who spent their summer's here. The TBD-Italy (or TBDI) project by TTG Italia is dedicated to local and international travel bloggers, having first launched in 2013 – it is Italy's way of connecting the world of blogging and online influencers to the tourism industry, it is concurrent with the renound TTI exhibition, a B2B event, of the Italian travel industry that is projected to attract over 60,000 visitors to this year's event. 
ITALY Magazine is proud to be a media sponsor and we invite you to come chat with us at our stand, keep in touch with us on twitter regarding more information on where exactly we'll be. 
During this three-day event, exhibitors will be meeting with some of the world's most influential bloggers, who have been carefully selected as valuable contributors to the world of storytelling.
TBD-Italy will be a great opportunity for exhibitors to get in contact with some of the world's most influential bloggers, carefully selected to add a valuable contribution to the planning of innovative strategies to increase their business. In addition to meetups, there are also special seminars and training sessions on a range of online travel topics.
We decided to ask a few of the speakers/bloggers who will be speaking at this year's TBDI a few questions regarding the event and why this matters for the travel writing community. They include Melvin from TravelDudes, Rick Zullo (who was also our featured blogger), and Margherita from The Crowded Planet (see bio's below). 
What brings you to TBDI and why are conferences like this important for the travel blogging'/writing community?
Margherita "Quite simply, TBDI is a must for any Italian or Italy-focused blogger. Whereas events like ITB or WTM have more of a 'global' focus, TBDI is where all the players in the world of Italian digital tourism gather every year. From meeting friends to making new business contacts, it's a very important date in my yearly calendar."
Melvin "I'll be speaking about "Social Media and Professional Travel Blogging – The Value and How to Use It". It's still a topic where many in the travel industry haven't realized its value and what they miss out on. We are running #BlogVille for the 4th year now and for the second time in two regions in Italy, Emilia Romagna and Lombardy. It's a very successful concept we created, which had a huge impact. The Return on Investment is simply incredible.
For travel bloggers it's important to attend TBDI and TTG, to present themselves. They have to show what they have to offer. For that they first need to understand the value they provide. So it's also good to attend the different workshops and presentations and learn some tricks from established bloggers. TTG is where you meet the Italian travel industry. If your site is focused on the Italian market, then it's a conference you should not miss.
Rick "As travel bloggers, we all know each other "virtually," but many of us have not met face to face. As much as we all rely on technology and social media, I think it's important to unplug once in a while and be "social" without the "media" component coming between us.
Regarding TBDI specifically, since my blog is exclusively about Italy, this is the most important blogger event and travel show of the year for me. The facilities in Rimini are top-notch, and the organizers of TBDI always plan fun activities for the bloggers.
Give us a more specific idea of what you are speaking about and why it matters to you.
Melvin "I still see that many budgets are wasted, only because it was done like that in the past. I watch colored TV and actually run it via the internet. I am very happy with it, as it opened complete new and far better possibilities. I watch the films when I want to and not when the TV program tells me.
It's similar with the travel industry. The readers are online for years now and many on social sites and blogs. There are video bloggers who got an audience far bigger than what traditional TV gather. Bloggers have readers, where 30-50 people would work full time in print. The difference is that those bloggers and video guys run their business alone. But does that mean their readers and viewers provide less value? Of course not. And exactly there the travel industry looses huge opportunities. I will provide several examples, compare numbers and present some of the most successful case studies... some eye openers!
However, the main purpose of the event is to introduce travel bloggers to travel brands so that connections can be made and opportunities created for both parties. We are in an exciting, fast-paced era of media, and the role bloggers is increasingly important to help travel destinations present their brand to the world."
Rick "I'm going to be talking about podcasting, and I'm very excited to share my passion for this medium with my fellow bloggers. The reason that I've embraced this platform so enthusiastically is because it provides a much more personal connection with our audience than the written word, or even visual media.
Our listeners insert their earbuds and we are literally in their heads. Studies have shown that people respond more emotionally to the sound of someone's voice. What's more, people can listen to our podcasts while they are driving, working out, or doing house chores. You just can't do that with blog articles, Instagram images, or YouTube videos."
Margherita "I'm speaking to beginner bloggers, giving them tips on how to grow and how to begin the arduous path into the world of professional blogging. This topic is important to me because I have been a beginner blogger too until recently, having started my blog relatively late (Feb 2014). I've attended loads of talks thats seemed to be aimed at discouraging newcomer bloggers rather than empowering them. I firmly believe that the 'blogger industry' is still in its infancy, and it will only grow and grow in the future - and I want to help new bloggers to grow in the most ethical and productive way possible."
Share some fun moments/experiences from any previous editions you have attended.
Rick "Last year was the second year of the event, but it was my first time. So I think that the moment that made the most impact on me was the welcoming night celebration in Cesenatico when we all arrived at the Grand Hotel DaVinci to an electric atmosphere that was part Hollywood premier and part Monte Carlo cocktail party. We gathered around the elegant outdoor pool, where they had prepared a lovely aperitivo for everybody.  The weather was perfect. There were bloggers reuniting with friends from around the world, and "virtual" friends meeting in person for the first time. It set the mood just right for the rest of the week."
Margherita "I just loved last year's night street party in Rimini. I had never been to Rimini before and being able to see the city at night with lots of old and new friends was amazing! Another fun thing was when the Australia tourism rep took a giant koala stuffed toy to last year's MYBD. Loads of people seemed to be more interested in taking selfies with the koala than meeting with the rep. I took probably 50 selfies myself - and for me Australia is nothing new, my husband is Australian and we go there a lot. But the toy was too cute!"
Let's chat about ITALY, what do you love about this country and where are your favorite destinations?
Melvin, "I've been to Bologna and all over Emilia Romagna so many times now, that it feels like coming home. I especially love the countryside with its small villages and of course the so delicious food. Last winter I've been to the Dolomites for the first time and stayed in Alta Badia. Wow! What incredible scenery! I've also stayed in a cozy farmhouse in Abruzzo and had a great time. Not to forget Puglia, a region which provided so many nice suprises I don't want to miss. I could keep on going, but how unfair would that be for the regions I can't mention, as I haven't been there yet, but know that they also have that typical flair what Italy is known for. do you love about this country and where are your favorite destinations?
Rick "Well, this question isn't even fair for me, since I ONLY write/podcast about Italy! I guess one of the things that I love the most about Italy is the incredible degree of diversity in every aspect of culture and society. People who have never been might assume that Italy is a homogenous country; their opinions being formed by movies or Italian-American stereotypes. Nothing could be further from the truth.
My favorite destinations? It's usually the places that I haven't been to yet, and there are many. Italy never runs out of ways to enchant you. But of all the places that I've been so far, I guess the little Baroque corner in Southeast Sicily is one of my favorites. Modica, Scicli, Ragusa, Ispica…that area. Great people, a complicated history, beautiful landscapes, and the best food on the planet.
Margherita "Well, it's my country so I'm biased. I do love Milan, my hometown and the place where I'm based in between trips. It's often misunderstood as a city whose sole interest is business, but in fact it has some cool sights as well, and a cultural diversity that is second to none in Italy. Two other places I love - at two opposite sides of the boot - are South Tyrol and Sicily, both for hospitality and landscapes. I also love inland Sardinia and its mysterious culture - I sometime feel like a foreigner even in my own country. And I mean that in a good way, Sardinia is an adventure! "
Follow the TBDI action on twitter/facebook/instagram by searching #TBDI2015
…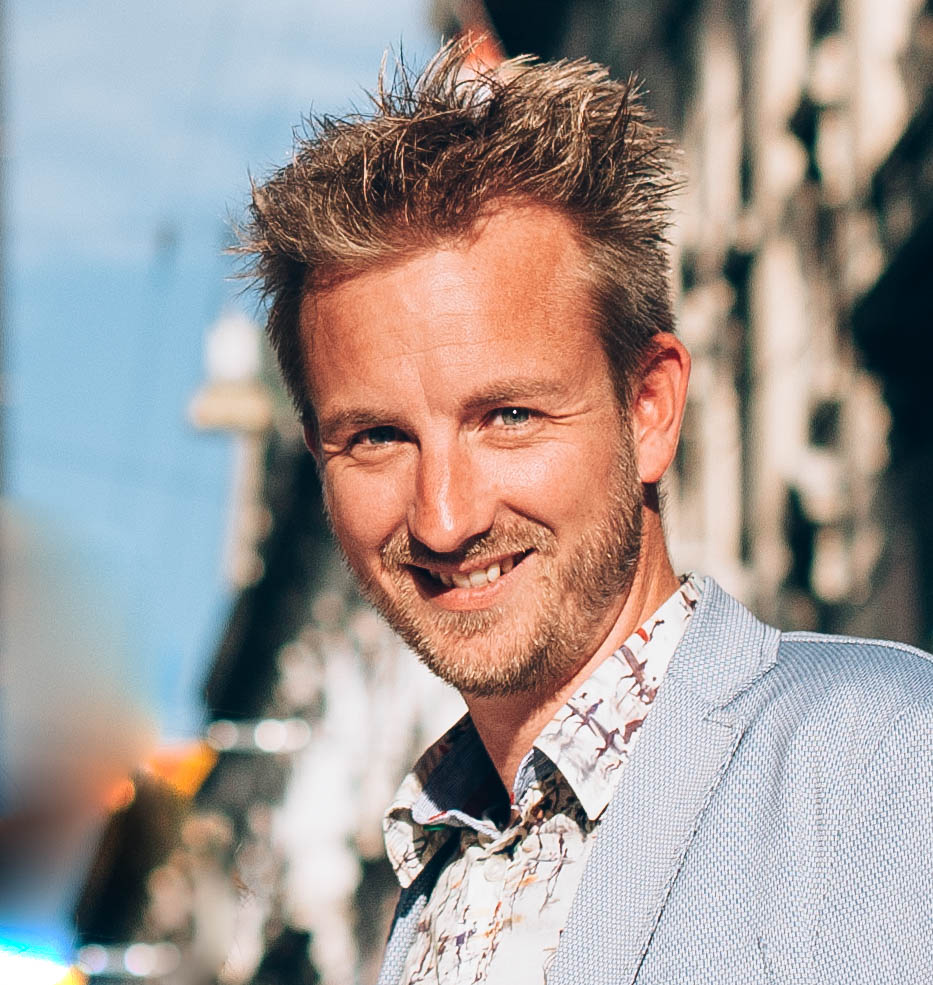 Melvin, Aka Travel Dudes" Traveldudes.org is THE Social Travel Platform, which let's you find social travel content about the destination you want to travel to! For Travelers, By Travelers!
What Traveldudes provides, are valuable tips, inspiration and advice from travelers based on their first-hand experience. Traveldudes is a community of travelers whose aim is to assist fellow travelers on their adventures around the world and help enhance their travel experience. Follow Dudes or specific niches (keywords) to get quality travel content listed in your own profile timeline! For Travelers, By Travelers!
Melvin, the founder of Traveldudes is one of the top travel influencers online. On Twitter there are over 222.000 followers and he gets on over 7.500 Twitter lists recommended. That's top 3 in travel! The facebook page got as well over 90,000 fans with a huge engagement on their posts.

But Melvin is as well the creator of the Travel Talk on Twitter, which #TTOT hashtag reaches around 2 million users and creates around 25 million impressions every Tuesday.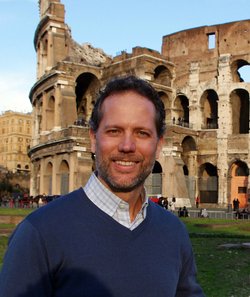 Rick Zullo, Rick's Mission: to decode the subtleties of Italian culture for the English-speaking world. Join him in his quest! Rick Zullo was born in Chicago, grew up in Florida, and now lives in Rome. After a 17-year career in healthcare, he decided to take a break in 2008. But what started as a three month "sabbatical" turned into a passion for Italy and Italian culture that hasn't let up since. He has lived for brief periods in both Bologna and Venice. Then in the summer of 2010, serendipity brought him to Rome where he fell in love with the city instantly--and with one its residents, who is now his wife.
Please visit him at his website at rickzullo.com where he welcomes your comments and questions on all things concerning Rome, Italy, and Italian culture. He also has a popular 'Fatal Charm of Italy' podcast that you can also get on iTunes.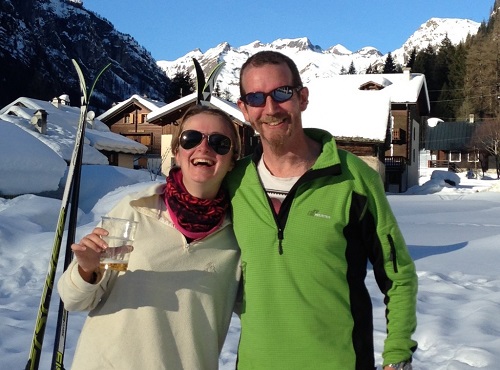 Margherita, is one-half of The Crowded Planet Blog, along with her partner Nick, their writing focuses on what they love most; nature and adventure travel, with an eye on sustainability. In their opinion, nature and adventure can be found anywhere – on the ski slopes, on a mountain wall or on a hiking path, but also in cities. We write about 'traditional' nature and adventure travel, but also about alternative cities, urban nature and local festivals. There are no limits to what adventure can be, as long as you have an adventurous mind!