You might think that Rovigo is an ordinary little town in the Veneto, but it has so much character, and so many places of interest, that it is worth a day's visit.
 Rovigo has not one but two leaning towers, and the inevitable Venetian winged lion on top of a column in the attractive centro storico. There's a music school on the main corso, so that as you do your shopping lovely music floats out through the open windows. A few streets away there's an amazing octagonal church, the Tempio della Beata Vergine del Soccorso, usually known as the Tempietto della Rotonda. The exterior is all white simplicity, and the inside a riot of baroque frescoes and sculpture. Palazzo Roncale (free entry) holds the municipal collection of important works, including a Bellini Madonna and child, and works by Tiepolo, and Palma il Vecchio. There's also the Great Rivers Archaeological Museum based on the two important rivers, the Adige and the Po.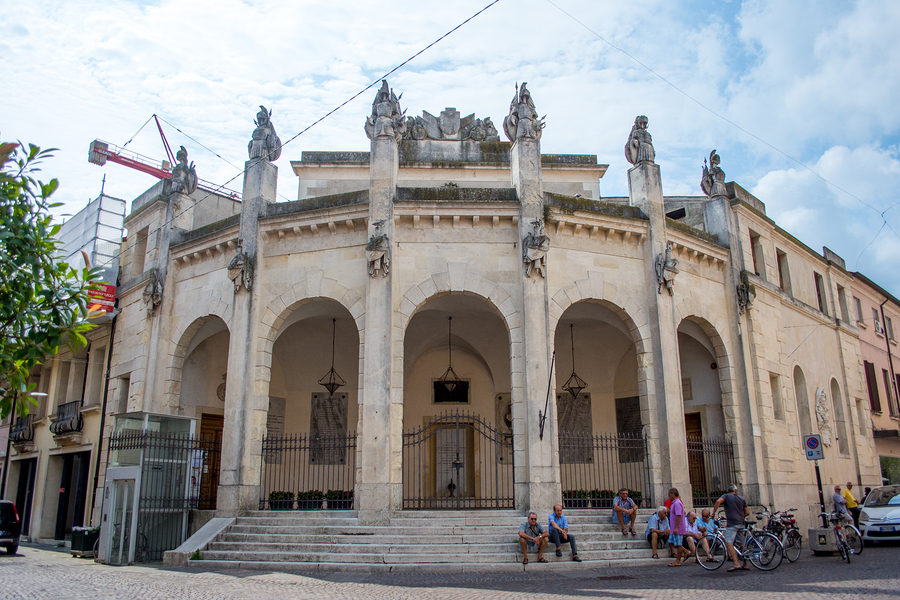 Rovigo is one of two north Italian towns (the other being Treviso) which are fanatical about rugby, while for lovers of fashion Rovigo also has a seasonal 'outlet' for the expensive designer fashion shop Ivo Milan in Padua, where end-of-season clothes and shoes are sold at bargain prices.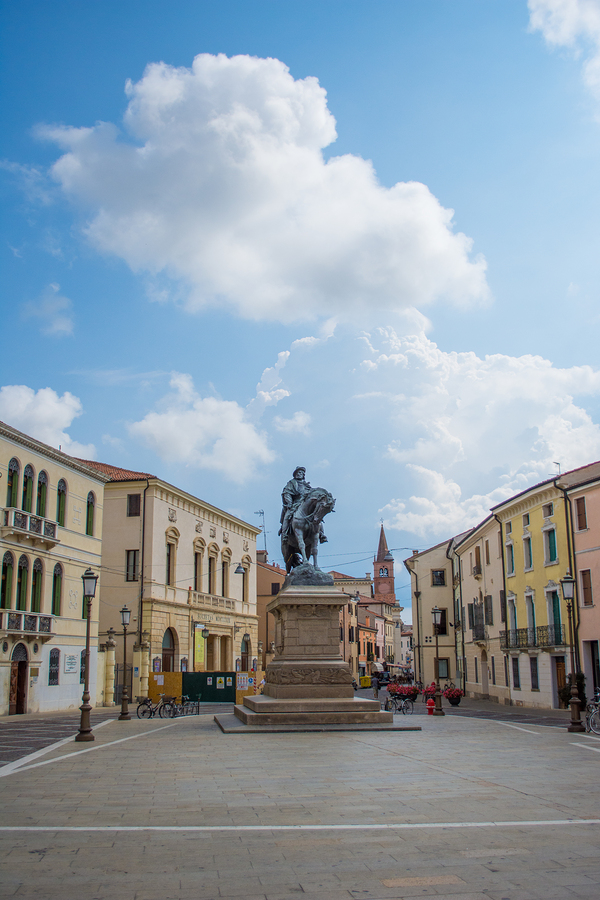 Just outside Rovigo is one of Palladio's sublime villas, the Villa Badoer at Fratta Polesine, built 1557-62. In fact, the landscape in this area is dotted with Palladian villas: he lived and worked in nearby Vicenza.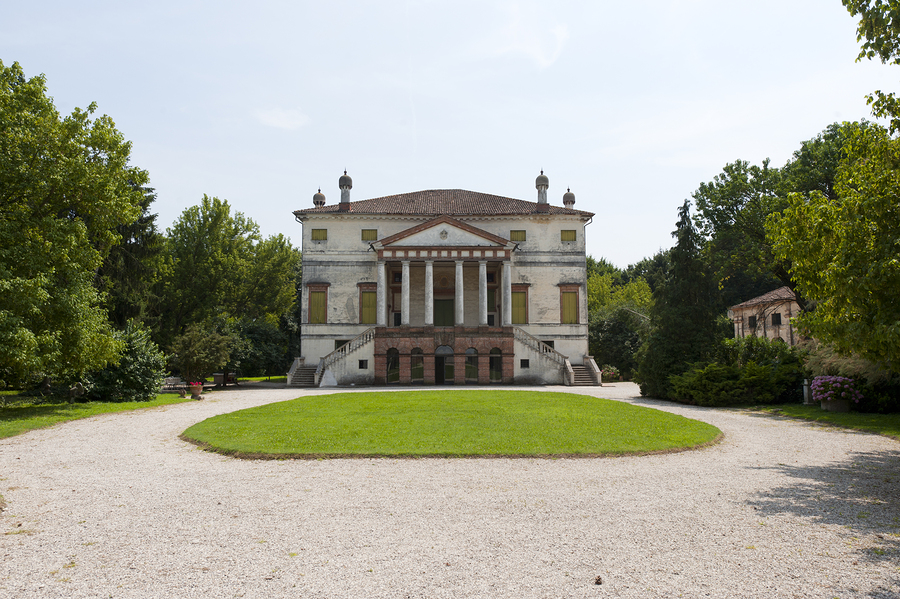 Best of all, though, is the Palazzo Roverella which continually puts on terrific exhibitions which wouldn't be out of place in London or Paris. The current show, Secessioni Europee, is outstanding, with major Secessionist works from Munich, Prague, Vienne and Rome. In fact, this show reminds me very much of the Neue Gallerie Museum in New York. (Incidentally, don't be misled by the section of works from Monaco. Rather confusingly, Monaco is Italian for Munich!)
Visitors are greeted with the words "Ad ogni epoca la sua arte, ad ogni arte la sua libertà" (Every era has its art, and every work of art has its freedom), a useful introduction to the philosophy behind the Secessionist movement.
The Secessionists, at the end of the 19th century, broke away from the confines of conventional art and claimed that art could not only be found in pictures but in everyday objects, so the exhibition has paintings and sculpture of course, but also metal work, jewellery, wood carving, marquetry and furniture.
There are a few familiar works – gorgeous Klimt women for instance with pale faces against elegant dark furs and hats, surrounded with jewel-like patterns; or Egon Schiele's female nude holding her garments whilst lost in thought. There's another striking piece by Schiele, a brightly coloured poster to advertise the 49th Secessionist show in 1918, which has a committee sitting round a table against a black background. (This is the post card most people want to buy as a souvenir of the show.) Less familiar perhaps is the gloomy forbidding work of von Stuck, or in contrast, the sumptuous gold Miracle of the Roses by Wilhelm List which positively glows.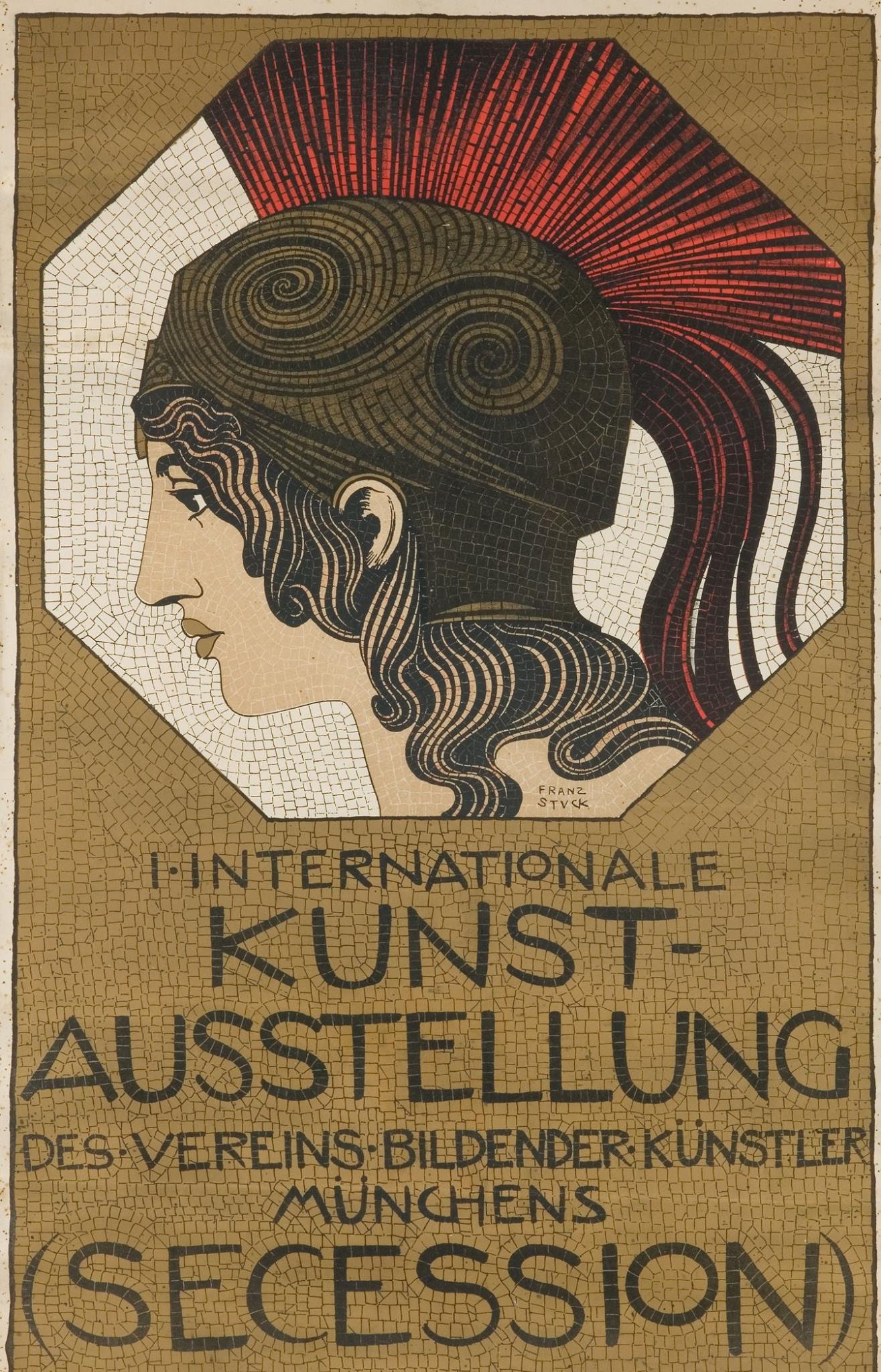 The Palazzo Roverella is worth seeing in its own right. Look up at the ceilings above the paintings on display and you will see the original beams and frescoes of a renaissance palazzo. It has been carefully modernised and now provides a magnificent exhibition space.
If you have never been to Rovigo, and I suspect most readers of Italy Magazine have not, then perhaps this great show will tempt you to go there. (Only an hour by direct train from Venice). You will be impressed at this world class exhibition: how does Rovigo do it?
Further information:
Secessione: L'Onda della Modernita 23 September 2017– 21 January 2018
Palazzo Roverella info@palazzoroverella.com