Palaces built by Sicily's nobles were meant to showcase their wealth and appreciation for the finest architectural styles and  decorative arts of the day. Because they took decades to build, the palazzi often incorporated a range of design elements as tastes changed during construction periods that frequently spanned decades. It's common to see splendid examples of baroque, rococo and neoclassical styles mixed on a piano nobile, or even in one room. With land abundant, many of these dwellings were enormous, housing not only lavish reception rooms and ballrooms, but sizable living quarters for a noble and his extended family. Many descendants of the families who owned the palazzi centuries ago continue to live in their ancestral homes, while others have donated their properties to the state or church to make them available to the public. Some of the palazzi have regular visiting hours; for others you need to request an appointment to visit.
Palazzo Alliata of Pietratagliata. While five centuries of architectural and decorative periods are represented in this palace, many of the rooms beautifully showcase the Sicilian rococo style. The owners of the palazzo today, Prince Biagio Licata Baucina and his wife Princess Signoretta Alliata di Pietratagliata, are the 26th-generation descendants of the original families who built the structure in 1473.

The grand ballroom here is very grand indeed, housing the Murano Ca' Rezzonico chandelier, considered the largest in Europe. The palazzo is a favorite stop among visiting dignitaries, who have included the Queen of the Netherlands and maestro Riccardo Muti. Via Bandiera 14; palazzoalliata.it. For information about visits (with a minimum of 20 guests) write to: palazzoalliata14@gmail.com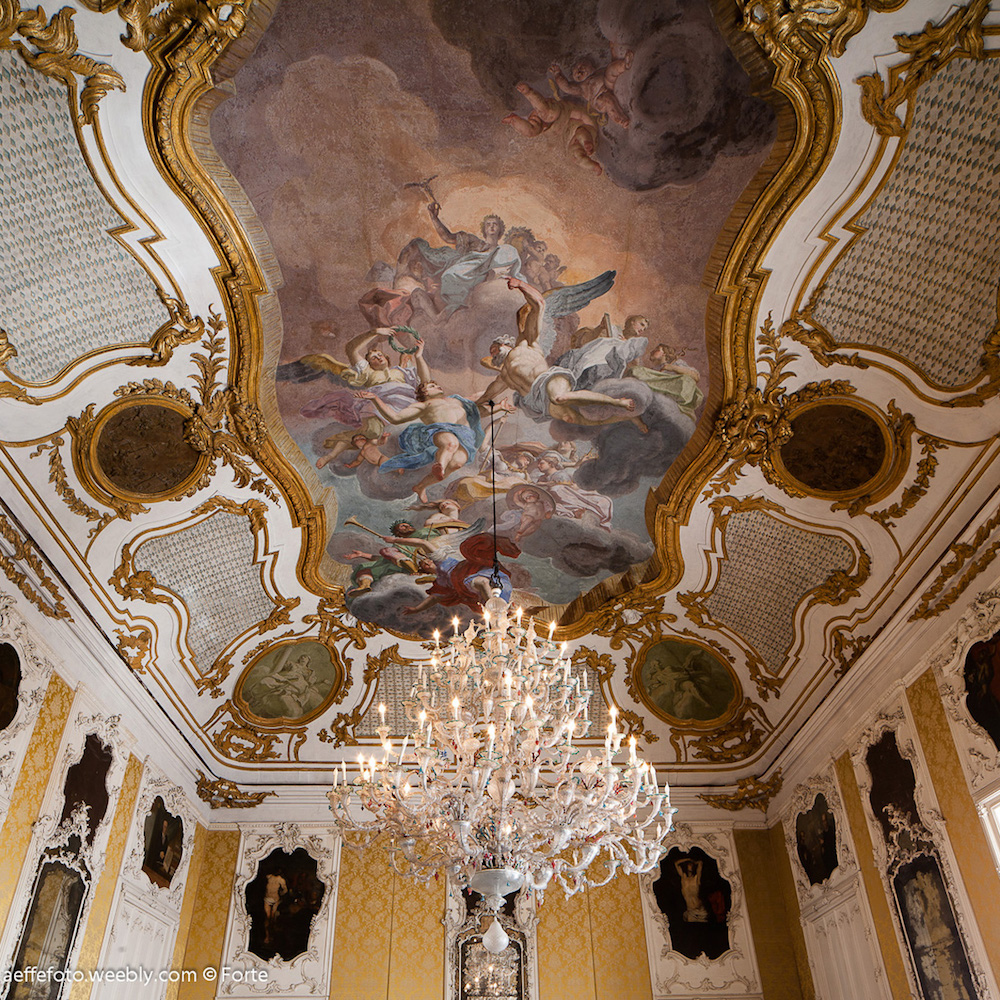 Palazzo Alliata di Villafranca The palace, a block-length in siize, was home to the princes of Alliata. This grand edifice is a testimony to the power of Sicilan nobles during the 17th and 18th centuries and their passion for ornamentation and lavish display. The palazzo has long housed some of the most important art in Palermo, most famously the masterpiece, Crucifixion by Anthony Van Dyck, located in the aptly named Baroque Room, which is lined with silk damask wall coverings, rococo-style mirrors and intricate ormolu consoles.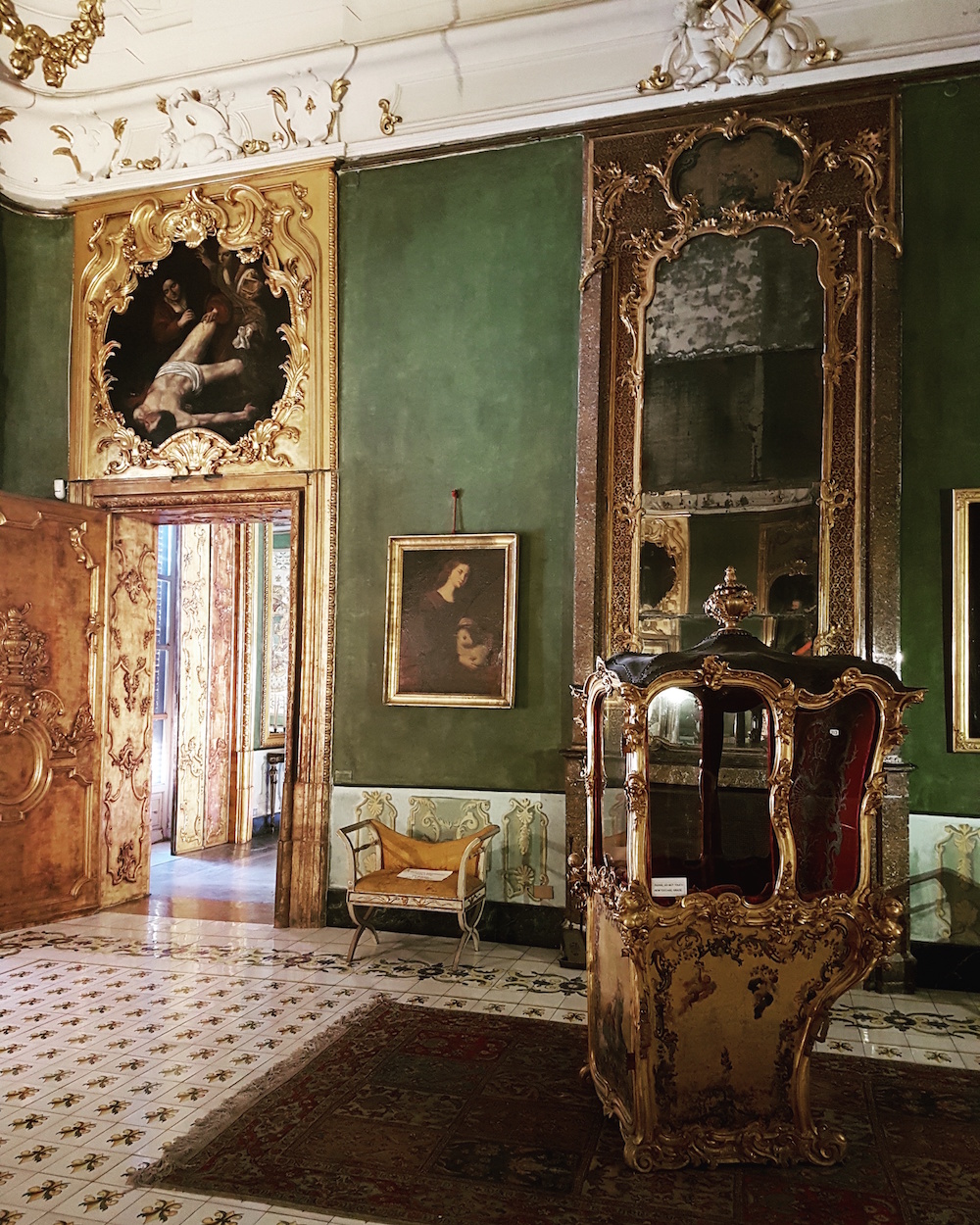 Also of note are the gilded stucco works in the ballroom-size Prince's Hall, named for its portrait honoring Prince Fabrizio Alliata Colonna. Here you'll also find works by Matthew Stomer, a well-known Dutch painter who spent time in Sicily and was influenced by Caravaggio's style. There's even a salon dedicated solely to the family's coat of arms, depicted in Neapolitan majolica from the 18th century. The room's gilded doors and plasterwork work are exceptionally ornate. Palazza Bologni 20, Palermo; palazzoalliatadivillafranca.wordpress.com.  Open Friday-Monday, 10 to  5 PM. For group tours: palazzoalliatadivillafranca@gmail.com, tel. 3240715043. 
Palazzo Asmundo Once home to the Marquis of Sessa, Giuseppe Asmundo Paternò, who hosted European nobles and royalty at his palazzo on what was then called Cassaro Road, Palermo's oldest and most desirable street. (It was renamed via Vittorio Emanuele II after Italian unification. )The interior architectural details and furnishings represent fine examples of Palermo Baroque style with frescoes by the sought-after 18th century painter, Gioacchino Martorana, elaborate porcelain collections, including an impressive array of Sicilian majolica and 19th century neoclassical pieces. Other interesting collections include 19th century carriages and coins ranging from the Punic period to 19th century. The palace bistro serves breakfast, lunch and aperitifs for touring groups. Via Pietro Novelli, 3; Palermo; 39-335-6687798; palazzoasmundo.com/it/. For individual and group tours: info@palazzoasmundo.com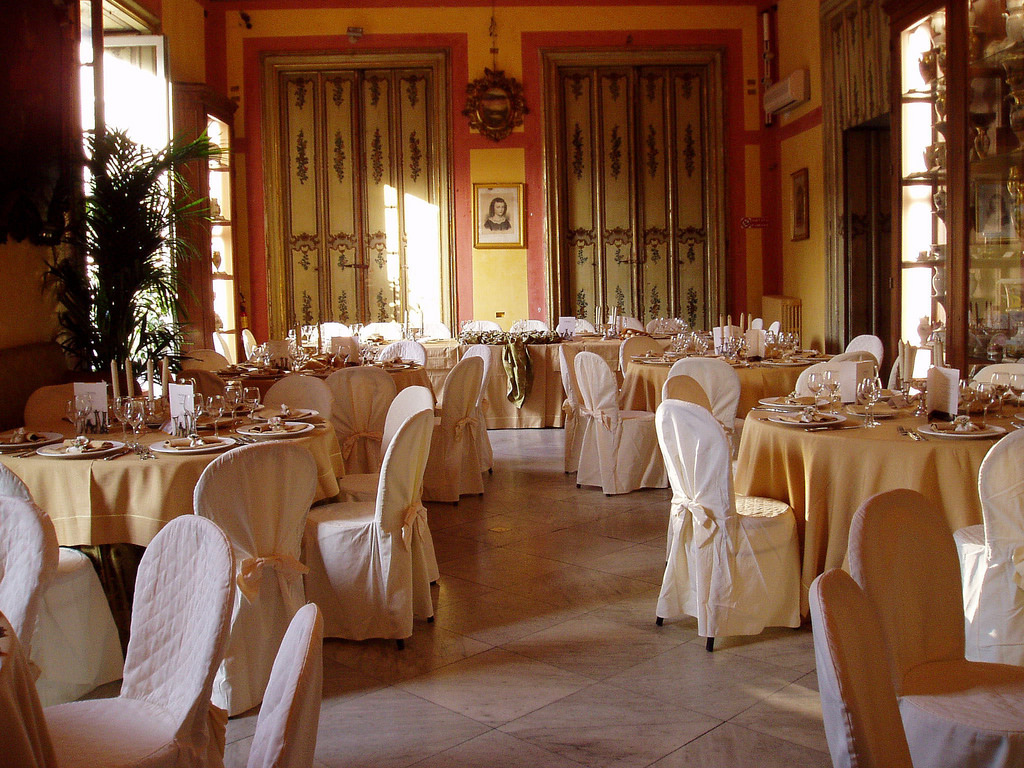 Photo credit: Palazzo Asmundo (Flickr)
Palazzo Mirto. This palace built in Palermo's Kalsa section, where a famous battle between the Normans lead by Roger I and the Emirate of Sicily took place, was home to the Filangeris and Lanza Filengeri dynasty, princes of Mirto, for over four hundred years. Members of the Filangeri clan lived in the palazzo until1982, when it was donated to the state for public use. In this palace you'll find a nice contrast between the public or reception rooms, elaborately showcasing Lanzi Filengiri wealth with the requisite frescoed and domed ceilings, hefty Murano chandeliers, marble floors, Chinese screens, and rare Italian and French antiques, and the more intimate family quarters on the second floor. Via Merlo 2, Palermo; tel: Call 091/6164751; regione.sicilia.it/beniculturali/palazzomirto/storia.html. Open: Tuesday to Saturday: 9 to 6 PM. Sundays and holidays, 9-1 PM.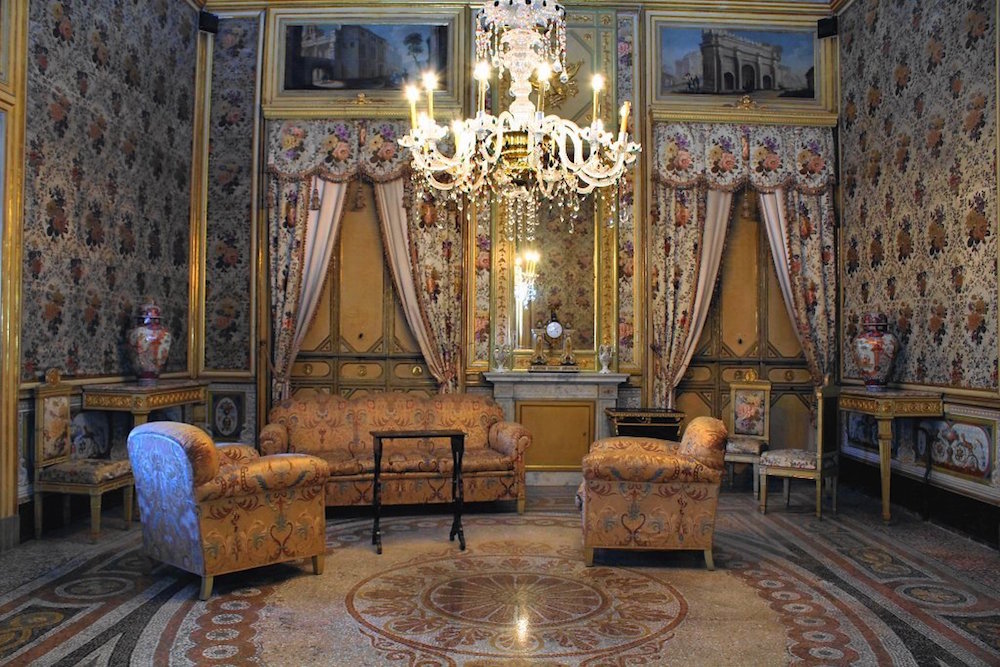 Photo credit: CasemuseoItalia
Palazzo Valguarnera-Gangi. Sicily's most famous palazzo, where the great director Luchino Visconti filmed parts of The Leopard, a movie based on Giuseppe Tomasi di Lampedusa's iconic novel about the Sicilian aristocracy during the upheavals of the Risorgimento. The Leopard's famous ballroom scene was staged in the the palazzo's highly gilded "Galleria degli Specchi," a worthy rival to the Hall of Mirrors at Versailles.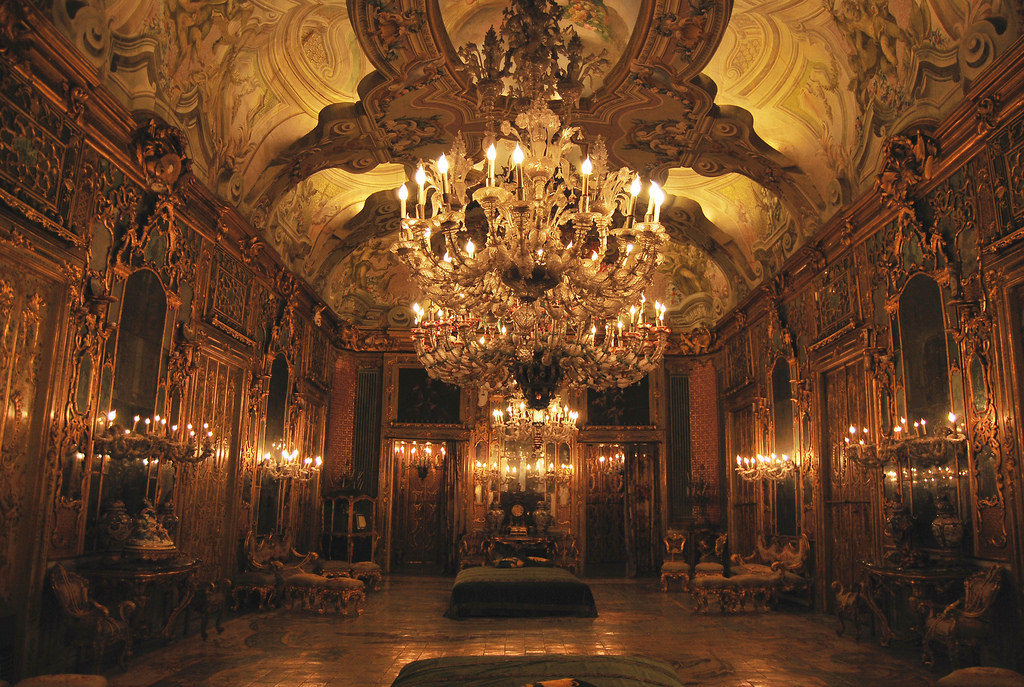 Photo by Leonardo via Flickr. 
The palazzo has hosted many European monarchs over the decades and today is home to descendants of the nobles who have owned it since the 17th century. Piazza Santa Croce dei  Vespri 3, Palermo. Requests to tour the palazzo can be made via email: palazzogangi@hotmail.com. The fee for a 90-minute tour is 700 euros for groups ranging in size from 1 to 20. A reception with refreshments and Sicilian gourmet specialties is held after the tour, which is conducted either by the Princess Carine Vanni Calvello Mantegna di Gangi, who lives in the palazzo with her husband, prince Giuseppe, or the Master of the House. Requests for a visit to this and other palazzi in Sicily can also be made through www.privatesicily.com
Villa Testasecca: To see a Sicilian nobleman's country home, head to this villa/palazzo in southern Sicily. Once owned by Count Ignazio Testasecca, who made his fortune in mining, the  imposing structure with its Pompeiian red exterior and white columns offers a glimpse into a more relaxed aristocratic lifestyle, far removed from the pomp and formality of Palermo, in its private quarters. The villa's  bedrooms, sitting rooms and kitchen, while spacious and well appointed, suggest that a cozy family life was possible even in the most formidable settings. Viale Luigi Monaco 34, Caltanissetta. Requests for a visit should be made to elvirabenza@gmail.com.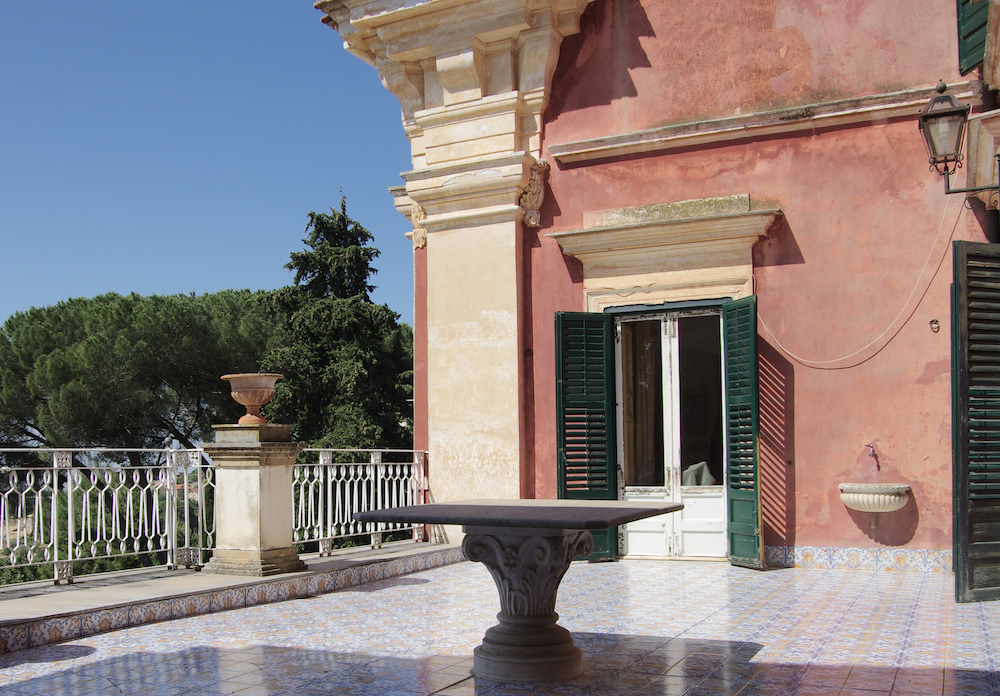 Staying at a Sicilian Palazzo: 
Palazzo Ajutamicristo, named after Guglielmo Ajutamicristo, baron of Misilmeri and Calatafimi, dates from the late 1400s and over the centuries was visited by such monarchs as Queen Giovanna of Naples and Emperor Charles V. The palazzo was eventually sold to Baron Calefati di Canalotti, with Calefati family members residing in the palace today.  For visitors the palazzo offers two double rooms with private bathrooms and breakfast. Via G. Garibaldi, 23, Palermo. Contact info@palazzoajutamicristo.it;.sawdays.co.uk. For group visits write to: info@palazzoajutamicristo.it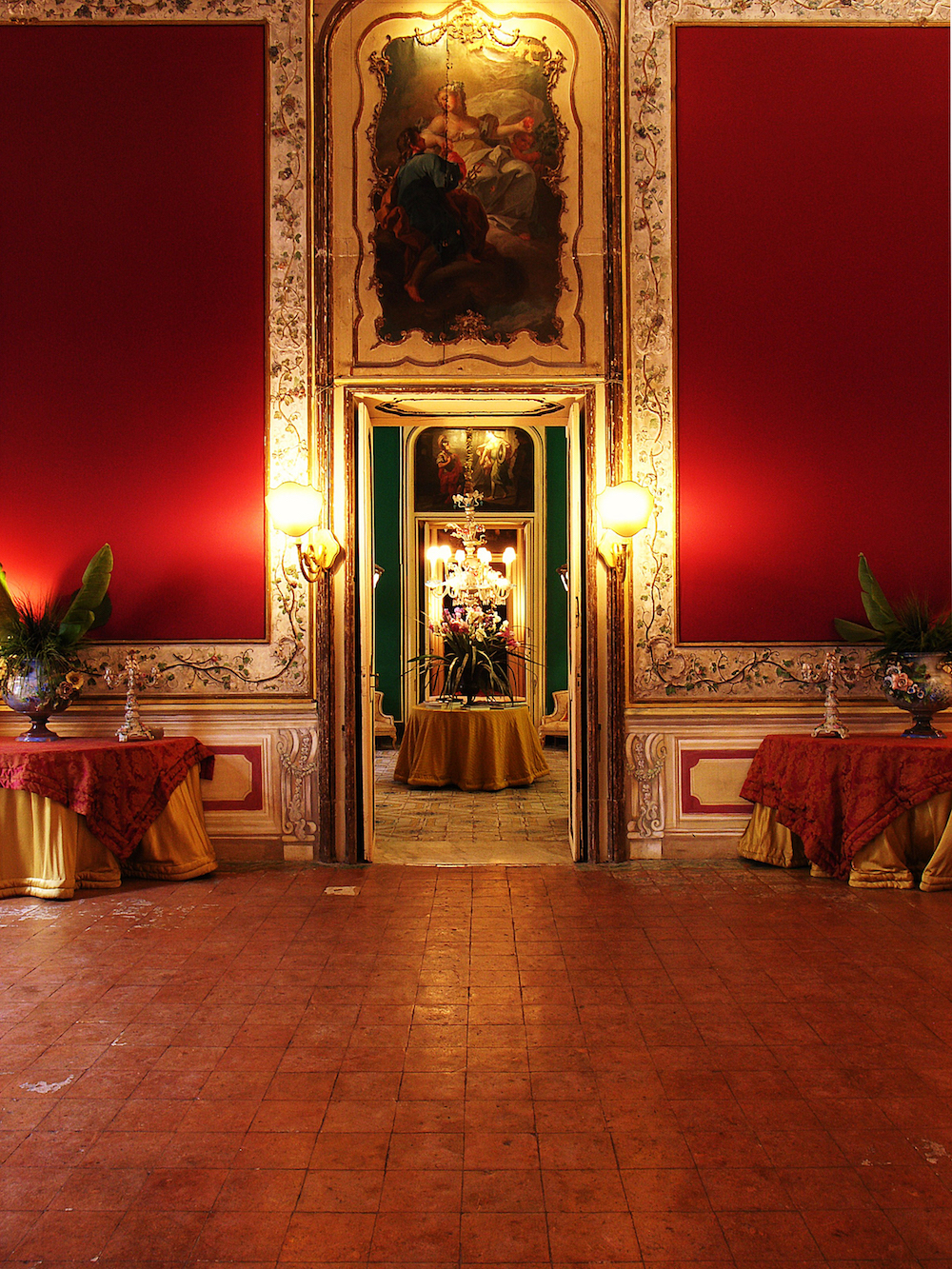 Guest rooms at the Palazzo Conte Federico are undergoing renovation but should be completed by the end of the summer. Apartments within the property are available to rent through airbnb.com.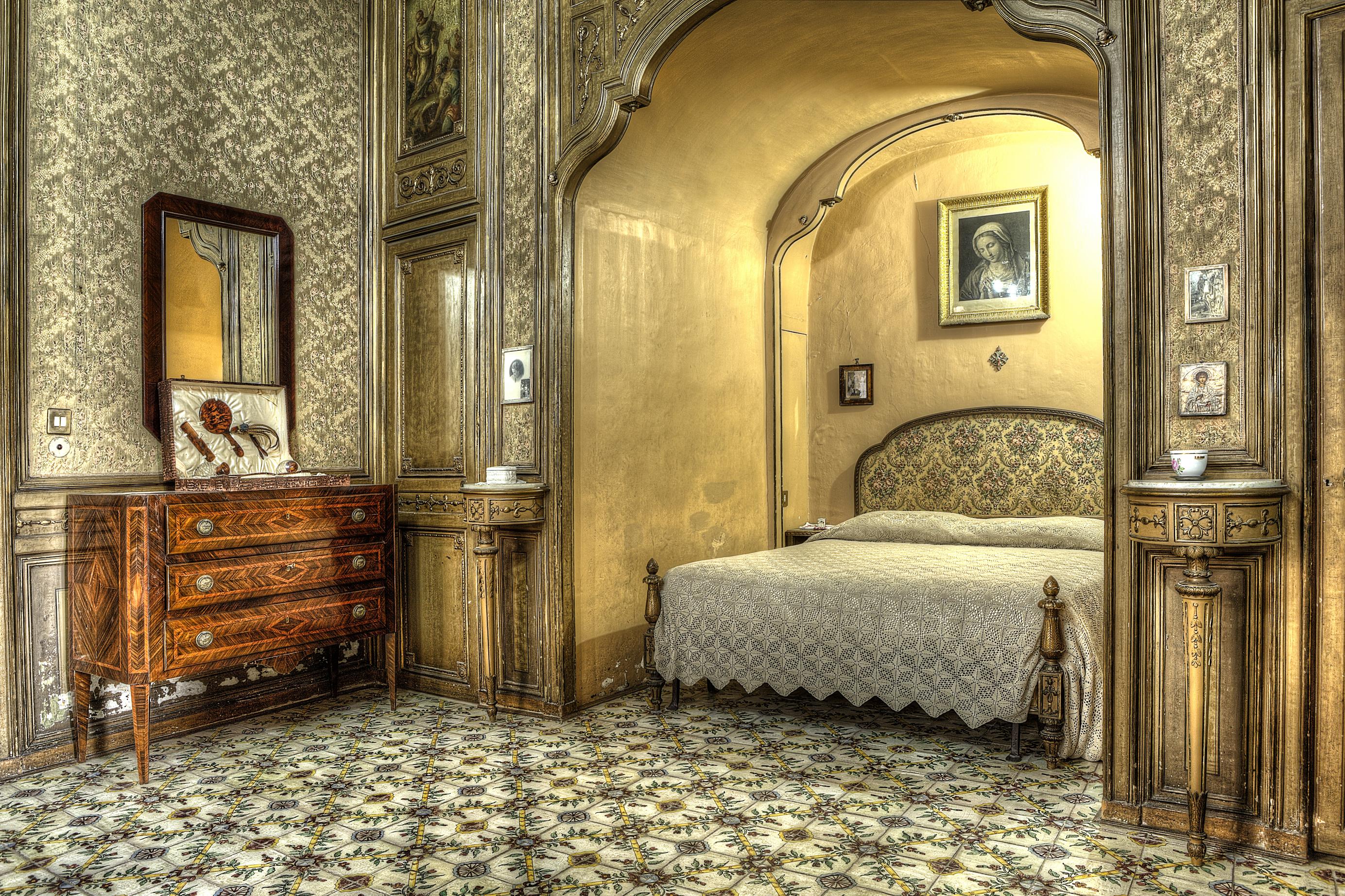 Via dei Biscottari 4, Palermo. For information about guided tours of the palace and Arab-Norman tower, as well as special evening events, go to: contefederico.com