Somewhere to retreat to after a hard day at the office. Somewhere to plant flowers and vegetables. Somewhere for the kids to play. Somewhere to have outdoor meals, picnics and barbecues.
I'm talking about the joys of the outdoor garden. While a garden-less or even communal garden can reduce the asking price of a property, it can be worth investing that bit extra to have your own private outdoor space. I've come up with a few examples of properties in Italy with great gardens and outdoor areas, which are...
Price: € 360.000 - $405,132 - £319,019
Outdoor Outlook:The Sicilian farmhouse villa is located in spacious private gardens, and this outdoor paradise is one of this property's many plus points. A vista of trees from olive to carob, there's also an orchard containing fruit trees and herbs. Noto is famed for its surrounding countryside, and this villa provides its very own picturesque views to kick back and relax in.
Property Facilities: Quality restoration on this old building – plus one! As well as the main villa, there's also a one bedroom cottage which is a good place to house guests or to maybe rent it out as a B&B sideline for a bit of extra pocket money. While updated to modern standards, the renovation is still in accordance with the traditional values of the original building. Both villa and cottage include lounge and kitchen, with the larger scale villa one including an impressive marble fireplace. Centrally heated and with plenty of design flair, for the price, this is very good value.
Close To: It's within easy access of key locations. The main centre of Noto is only 20 minutes away. A visit to the beach will only take 10 minutes more, while Catania is an hour's distance. You can appreciate the stunning views of the Noto hills from your own abode, as well as a glimpse of the sea.
Detached House, Fossombrone, Marche
Price: € 359.000 - $404,007 - £318,133
Outdoor Outlook: With Summer here, this quality property has all the ingredients you could want for a relaxing day in the sun. Fancy taking a dip or cooling your heels in the water on a hot, sunny day? Not a problem, as there's a swimming pool to enjoy. Maybe a barbecue for friends and family? There's a spacious outdoor patio area for food, drinks and chatting to guests, as well as a barbecue and stone island. Perhaps you want to simply enjoy the splendour of the gardens? Well, the property comes with an acre of landscaped gardens, plus seven acres of land, so there's lots to take in.
Property Facilities: Two level property, which makes it a good choice for a family of four or five. The large-scale lounge retains the classic period style with its timber beams and alcoves. If you fancy yourself as a budding chef, then you'll be wowed by the modern kitchen with its array of appliances. Two double bedrooms offer plenty of space, and there are also a pair of bathrooms on both ground and first floors.
Close To: Some spectacular views of the area, on account of its location in the Apennine mountain foothills. The property is accessible to nearby locations. Urbino is half an hour away, while the Fano sea is also within easy reach of just 25 minutes.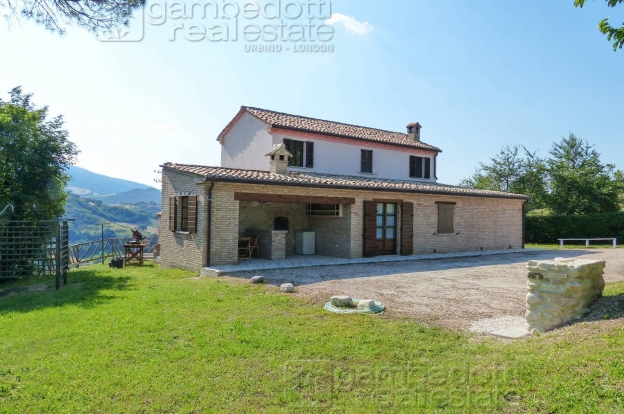 Detached House, Pietrarubbia, Marche
Price: On Request
Outdoor Outlook: Beautiful gardens are part of this Pietrarubbia package. Everything that you could want in a garden is here. Who needs frozen veg from the supermarket when you can grow your own in the property's vegetable garden? Protected by an aviary-style net, this space makes for a great vegetable patch to grow for your meals. To complement this, there's also a big fruit orchard. On a sunny day, save a bit of money from bunging clothes in the tumble dryer, courtesy of an area tailor made for hanging out your garments. This is another good property to consider if you like holding outdoor parties, as there's ample room for entertaining friends and family, including a gazebo with oven. DIY fans will also marvel at the outdoor shed workshop space.
Property Facilities: The way in which this building works is to divide the villa into two separate flats. It's an arrangement that makes it a good solution for, say, a family with older children, which means that younger and older generations have their own space whenever they want. Each flat contains living room, two bedrooms, kitchen and bathroom. There's also an attic area up above, which can either be used for storage or maybe even converted into extra quarters.
Close To:Located alongside the Botanical Garden of the Parco del Sasso Simone e Simoncello in a small hamlet. If it's peace and quiet you want, you'll get it. Carpegna town is only 3km away for provisions and eating or drinking out.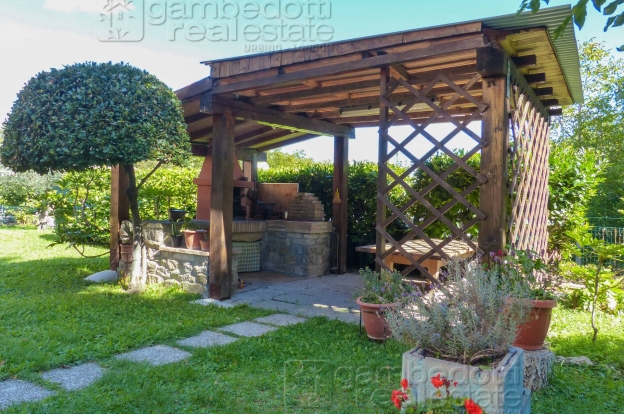 Country Home, Massa e Cozzile, Tuscany
Price: On Request
Outdoor Outlook: Lots to experience, which is in keeping with the large-scale nature of the place. The Tuscan villa features an olive grove and woodland area. There's a gazebo for relaxing, eating and drinking, plus a swimming pool to practice those laps. One of my favourite things about the pool is that it comes with its very own bar! Chill out poolside with a cool beer or glass of classic Italian wine. With that in mind, this is a property that can either work as a luxurious private property for your own enjoyment or as a possible holiday accommodation business investment. Located in the Montecatini area, it's a good place to start up a business of this kind as there's plenty for visitors to do, including tennis, golf and thermal baths.
Property Facilities: A similar deal to the previous entry in that it's essentially two for the price of one. The home comprises two units of accommodation: Lavanda and Girasole. Each of these comes with three bedrooms, two bathrooms, equipped kitchen, dining room and a living room (Lavanda includes sofa bed sleeping, while Girasole's lounge includes a fireplace).
Close To:A very convenient location, this one. It's just 10 minutes apiece to both the shops and the motorway, 20 minutes from Lucca, 30 minutes from the main hubs of Pisa and Florence, and an equal half hour away from the Versilia beaches.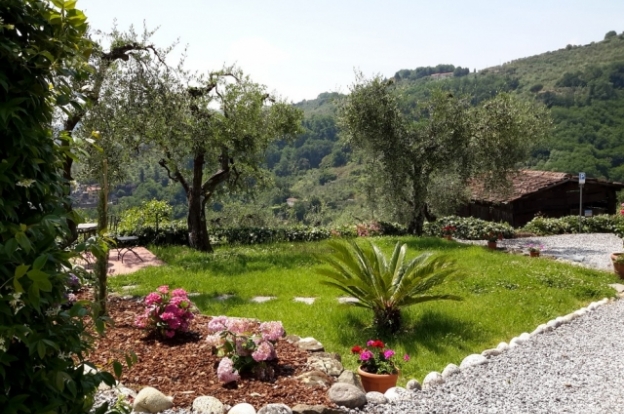 Detached House, Rosello, Abruzzo
Price: € 120.000 - $135,044 - £106,340 
Outdoor Outlook: This 2,500 sqm garden has the wow factor. With its lush, verdant greenery and fruit trees, it's a fantastic outdoor spot to chill out in and to socialise with friends and family members. Italian gardens provide a wonderful haven for house owners, and this one is no exception.
Property Facilities: Three is the magic number for this building. A trio of floors contain a plethora of facilities. This is a property that has its own basement, which has no less than four cellars. It boasts a pantry, a wood oven and fireplace, and also a bathroom. Move on up to the ground floor, via the staircase, and you can experience a classy lounge and kitchen with its own balcony. The top floor, meanwhile, has six good size bedrooms, plus, there's a bathroom with a luxurious bath to soak in.
Close To:A big advantage of this medieval mountain community is that it's near to the main airports. Pescara's Pasquale Liberi is 96km away, Rome/Fiumicino, 250km, and Naples, 182km. Top flight!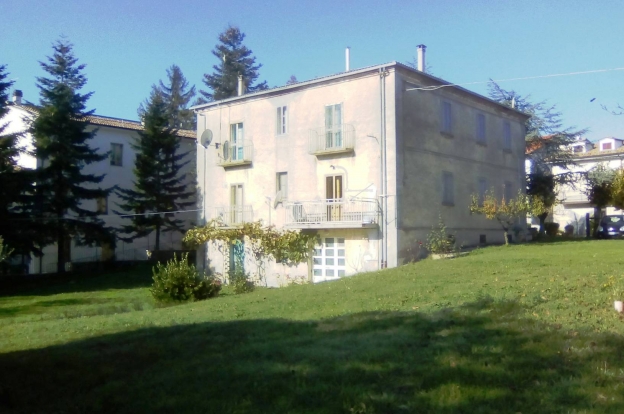 Price: € 340.000 - $382,625 - £301,296
Outdoor Outlook: A top class garden comes with this great value Avola abode. It's exceptionally well designed with a keen visual flair. Two verandas, ornamental plants, trees, shrubs... it's a garden that's immaculately kept. For a wider view of the surrounding sea and mountains, you can hot foot it up the staircase to an overlooking terrace.
Property Facilities: Very well kept indoors too. It boasts a roomy lounge, two kitchens, two bathrooms, and three bedrooms. Plenty of room for staying guests or family.
Close To:Fans of the beach will be sure to snap up this one. It's a mere 200m from the Avola sea of Gallina, a beautiful coast that's practically on this property's doorstep. Walks, swims, picnics... you're spoilt for choice in this amazing location.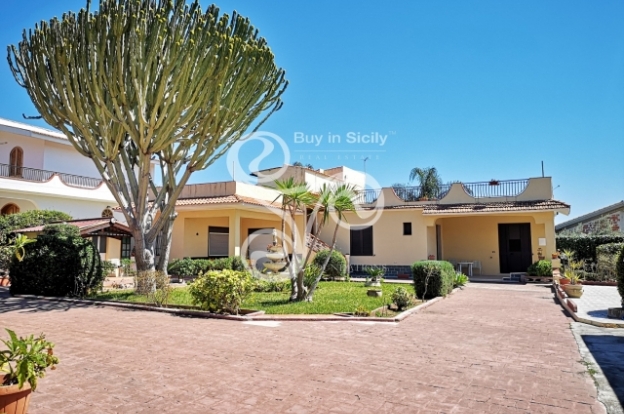 Country Home, Monte Melino, Umbria
Price: € 498.000 - $560,433 - £441,310
Outdoor Outlook: Great jumping avocados, where do I begin with this one? For the ultimate garden experience, you won't go wrong with this pick.
This stylish home includes a 2,650 sqm plot that has been a mainstay since 2007 (thanks to the current owner). The plot boasts an eclectic and wide variety of trees and plants. 40 olive trees, five almond trees, 10 Cypress trees, six fig trees... the list goes on. Also growing are the likes of thyme, rosemary, lavender, wild garlic and wild asparagus. Special seating areas around the garden allow you to take in the wonder of this amazing work (the garden includes automatic irrigation).
This is another property to feature its own swimming pool, which measures 13.5 x 4 metres. A lovely Caribbean blue water colour is boosted further by a special salt chlorination treatment system.
Property Facilities: Recently built with plenty of design flair and a modern feel. The property offers an open, pleasant feel on account of its spacious room heights and large windows. It's another one that can be used either as a large family home or as a holiday accommodation venture. The two level property features a great deal of space, with two bedrooms, two bathrooms, kitchen and lounge/diner alone on the ground floor. The upper level has been split into two separate one bedroom apartments, which could either be used for family and friends or paying guests, as per your choice.
Close To:  Based in a hamlet location, so no through traffic – ergo, peace and quiet. One of the delightful quirks of this property is that it's a stone's throw away from a great Umbrian restaurant, which creates some fine foods all year round. The property is also close to the local supermarket, and even a drive to the main city of Perugia won't take forever to reach.