Welcome to ITALY Magazine's "Share Your Italian Story" series. This month, Ashley Bartner, originally from Seattle talks to Georgette Jupe-Pradier about small-town life in Le Marche vs. Brooklyn with her husband Jason.
Truth be told, I've been a fan of Ashley and Jason for some times now, even if we've never met in person. Part of it is because they do such a wonderful job at showing their day-to-day life running a farmhouse and cooking school in an area of Italy that I personally adore, Le Marche. As I'm getting older, I am less inclined to follow fluffy accounts about beautiful backdrops in Italy by beautiful, bucket-list travelers. Instead, show me smiling truffle dogs with floppy tongues, a perfect foggy Fall morning,or a great recipe for Porcini mushrooms—and we will probably become fast friends. 
Thank you, Ashley, for accepting this interview. Let's start with where you are from originally (and your husband) and what brought you to Italy in the first place. 
We are originally from the States - I grew up in Seattle, Washington and Jason in San Francisco. We met in college in Seattle and then moved to New York to follow our big city dreams! New York is great if you are young and poor or old and rich, but after 8 years of the daily grind/rat race we were stuck in the middle! In 2005 Jason unknowingly changed our worlds forever when he suggested we have a small wedding and a "rockin' honeymoon." So, we kept the vows simple and booked a month long honeymoon to Italy! Even on that very first trip I could see us living here, it planted the seed that grew quickly! Within a year and a half of that first trip, we were living in Italy. 
Can you elaborate on why you guys chose this area of Italy to live? 
We chose Le Marche for many reasons. Everyone would suggest to us Tuscany or Umbria… that wasn't what we were looking for. Real estate was cheaper, the pace slower and it felt like home.  They say "Le Marche is Italy in one region" and it's true! You have the Adriatic and abundance of seafood, the bountiful woods of the Apennines (full of boar, truffles & mushrooms) and the soft rolling hills between dotted with antique & unique vines and orchards. However more than the stunning landscape and rich culinary traditions it is the people, the Marchigianni. We knew that if we wanted to move to Italy, we wanted to live among Italians. We were not interested in the overcrowded expat areas (we already lived in NYC) we were moving to Italy to learn from the Italians how to live.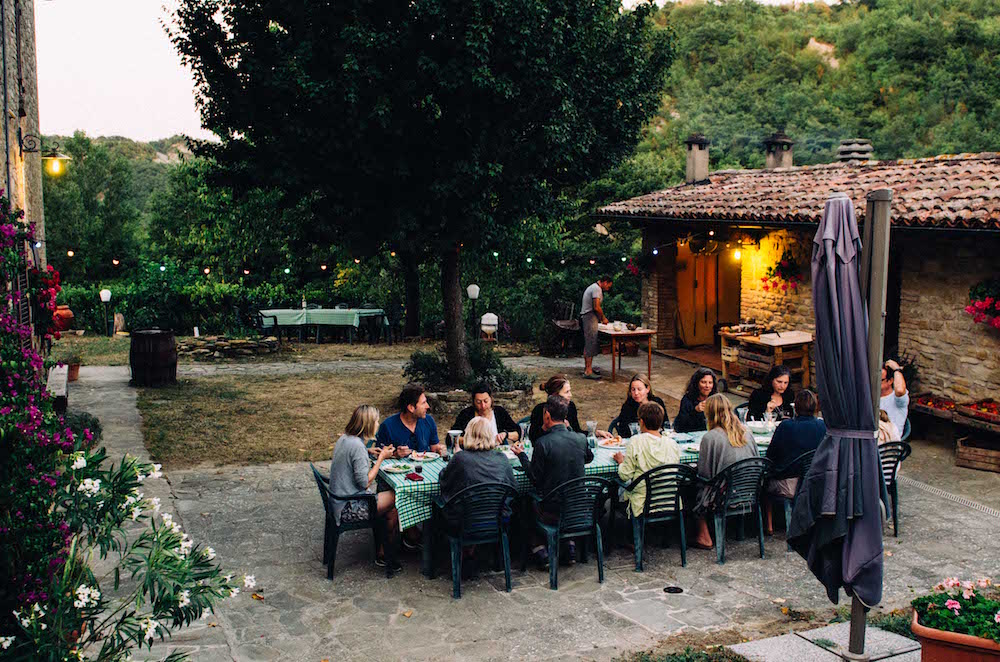 How different was your life in Brooklyn compared to life now? 
Night & Day! Life in Brooklyn meant riding the cramped train 45 minutes each way into mid-town, going through the motions of a job I didn't really enjoy. A half-assed workout on the elliptical while watching Oprah followed by Jason was an Executive Chef in the city and was getting burnt out of years in windowless kitchens… Our day may start at dawn, but it's glorious! No more horns or sirens blaring in the background only the orchestra of our rooster crowing, crickets, songbirds & one cookoo bird keeping the beat. Our walk to work is a few feet between our little cottage and the main house. Jason now spends more time in the garden some days than in the kitchen. It's not about what's in fashion but what's in season and that's just the way he likes it.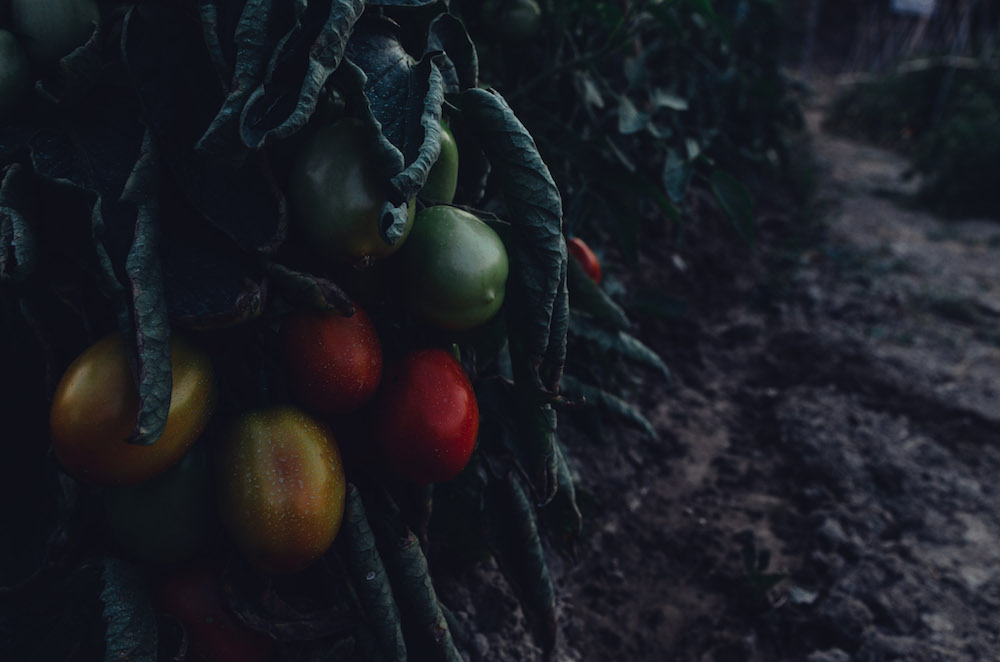 Was it hard to make friends/become art of the community? 
Not at all - we were 25/26 years old and everyone thought we were orphans - how could we be in Italy so far from home and our mothers!! The village took us in under their protective wing. We were a curiosity as well - Americans moving from NY so far down this dirt road a good 15km outside of a tiny town, why would we do that?! We were eager to connect with our neighbours - we wanted nothing more but to learn from them the old ways of country living. And they happily obliged! 
I want to hear more about La Tavola Marche, your cooking school. Can you share how it all came to be?
Who typically comes to visit? We feel that food is the most accessible way to get to know a culture. If you are willing to muddy your hands, we will lead you off the beaten path! With our farm to table cooking classes led by Jason who (classically trained French Chef & attended the French Culinary Institute with instructors Jacque Pepin & Jacque Torres) before working his way to Executive Chef in New York City. He brings a mix of professional knowledge with years of experience but now with the heart of an Italian farmer! I like to say his technique is classic French, but his heart is all Italian! We share local seasonal traditional recipes from pasta & sauces to whole hog butchery and sausage making classes! Our guests arrive from all over the world - North America, Northern Europe, Australia and Asia!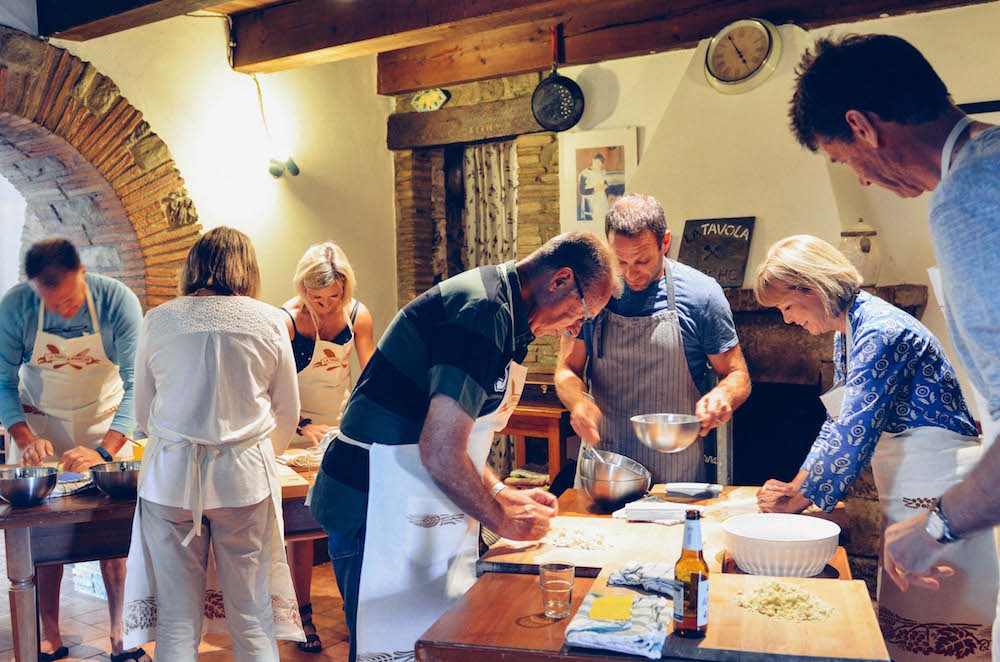 Can you describe a few of the hurdles you both faced opening a business in Italy? 
To request a Self-Employed VISA for our immigration we needed to have our business setup in Italy. It's a bit of a "Catch 22" - The Chamber of Commerce wouldn't sign-off on the business unless we had the Nulla Osta (no contest from the local police). They wouldn't sign off on the Nulla Osta until the Chamber of Commerce said we had a business.
It's one hurdle after another, putting out fires and solving problems. We were young and it was part of the adventure but it can feel a bit like an uphill battle.
It can be overwhelming the documents needed, signatures & stamps while your head is swirling in broken Italian. The only way to navigate these bureaucratic waters is with an excellent and trustworthy Commercialista.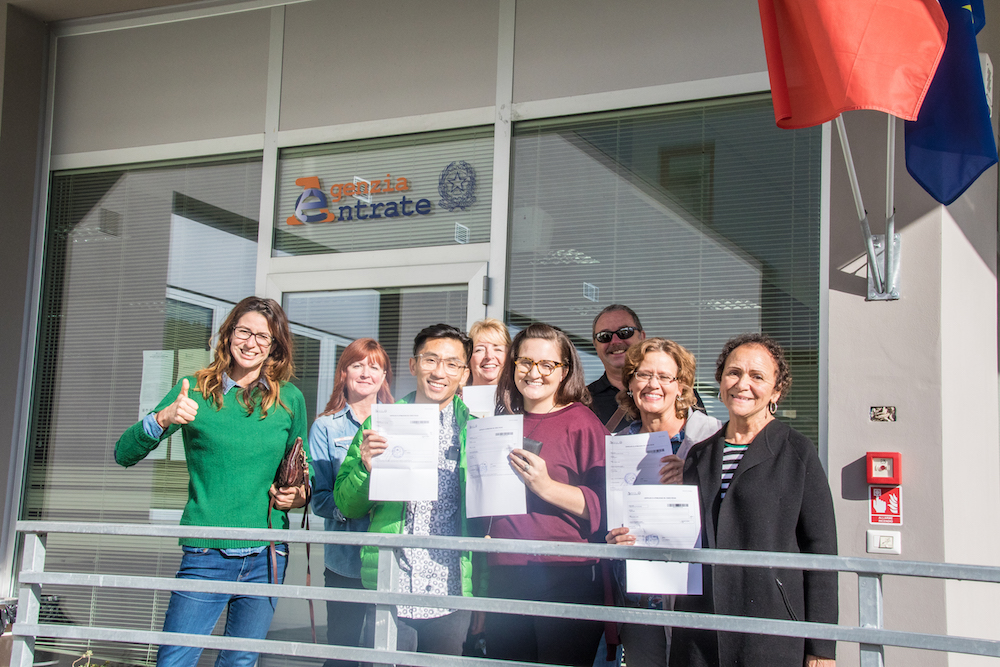 Ain't that the truth! Can you tell me more about the process of become Italian citizens (I listened to your latest podcast)? Tell us about the hurdles you faced and what is currently going on with that.
We are so excited!  However, it's the speed at which things happen that is the most frustrating part. After 10 years, bureaucracy is bureaucracy - nothing surprises me anymore. It just takes forever. Luckily we had most of the documents needed & apostilled because we prepared properly when we initially moved. 
Our readers would likely be very interested in your annual workshop on starting a business/moving to Italy – how did that come to be and can you share some moments from the last edition? 
Yes - we love it! In all honesty, it came to be after years of emails asking our advice on how to move to Italy & start a business. Along with about a year and a half ago we were planning to sell the business and then it all went unexpectedly & terribly wrong 
Two days after all the documents and contracts were signed at the notary (and legally binding), the "new owners" of La Tavola Marche boarded a plane back to the good ol' U.S of A.!! (Seriously.) They lasted 6 days in Italy. We were in total shock. It's the stuff movies are made of. Obviously there is a LOT more to the story but the bottom line is: 
When life gives you lemons, you make the best damn limoncello! Jason and I did not want this to be the end of La Tavola Marche. So, the choice was easy - we are proud to continue the farm, inn and cooking school we founded in 2007. If anything, this process has rejuvenated our passion for sharing the good life we have cultivated here in Le Marche!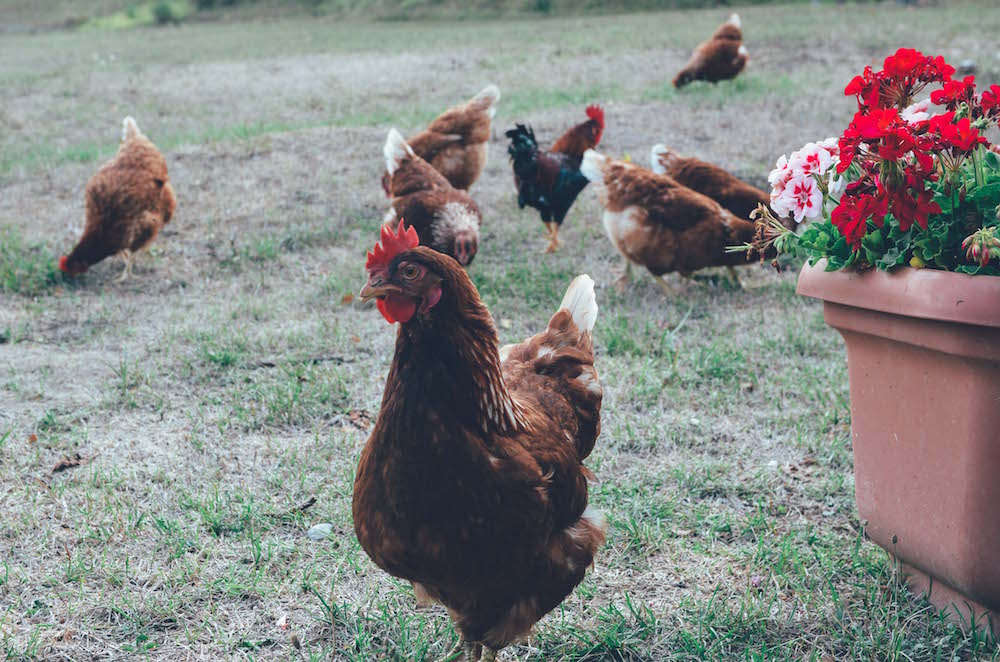 The sad part is we thought we found a couple that shared our work ethic, passion, entrepreneurial spirit and integrity to continue what we started; unfortunately, that was not the case. We definitely learned a valuable lesson naively thinking we could trust a deal worked out at our kitchen table. 
Owning a B&B is not a holiday, it's a life of quality that comes with a lot of hard work. It can be risky & scary at times, and not for everyone. Moving to a foreign country can turn your world upside down if you are not prepared. More than physically, you must be mentally strong. With the realization of all the work head - from the house to no language skills to not setting a proper budget or real plan combined with having no experience in this field - the weight of it all was too much. 
Looking back and trying to analyze the situation we can see that we we put on blinders to red-flags since were so excited at the opportunity to sell our business and watch it succeed in a new set of hands. We were also naive and didn't protect ourselves. It was an expensive lesson, but a one we will have learned from greatly.
We began to look at the situation from the other side of the table and started consulting with couples wanting to move to Italy! We realized most people are 'dream drunk' which can be a wonderful thing but also dangerous if you are ill prepared and don't really understand what it takes to move to a foreign country and start a new business. 
A year later we are stronger than ever and took this experience and started a consulting workshop on How to Move to Italy! It sold out immediately!  We wanted to share with others this opportunity to learn from us and our panel, ask all their burning questions and get honest answers. It's a good dose of reality.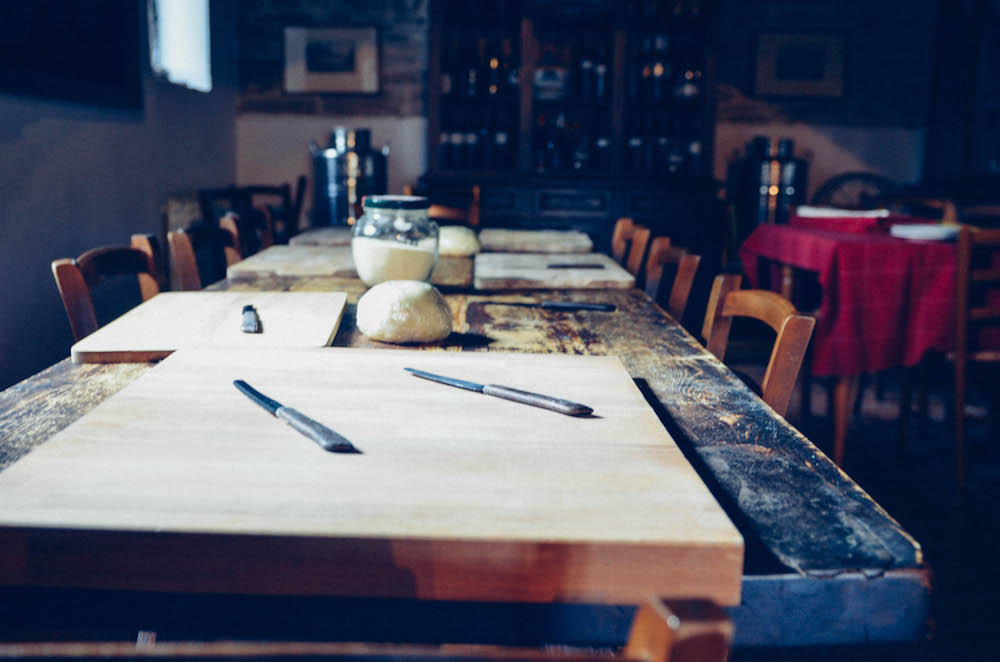 Back to Le Marche since this is our featured region of the month, what are some tips you would recommend anyone looking to move to a smaller town? 
First and foremost; small town or big city - learn the language. How else are you going to communicate, live, work or make friends? Number two - daily cafe. Start by putting out the vibe at the café in town, trust me they will know you're not from around these parts and will soon start asking questions. Number three - participate. Join the choir, offer English lessons, volunteer for an upcoming festival - participate and connect with your new neighbors by becoming part of the community. Number four - Learn to become a good neighbor. Living in a small town or in the countryside, at times you will need to reply on your neighbors and vice versa. 
Can you share your top three places to visit in Le Marche for interested (namely me) travelers? 
Only three - that's so difficult…
Fano - a sweet walled fisherman's village along the Adriatic
Frassassi Caves - they are incredible! 
Sibellini Mountains
What does a typical day look like for you guys? 
That depends on the time of year - winter we slow down, travel, do projects around the farmhouse - 
However, when we are rockin' & rollin' during our busy season: 
A typical day starts with the rooster's first crow at 5am followed by a big cappuccino then Jason heads to the garden to water (all by hand) and picks crates of ripe veggies while I let the hens out of their coop, water the flowers and prepare breakfast for the guests. As I pour the coffee, Jason is flying down the road & into town to stop at the butcher, pick up bread and milk and hurry home! By 10am our morning chores are done and we either prepare for a lunch cooking class or plan the dinner menu, revising based on the garden or guests dietary restrictions.  After lunch we take a power nap and prep the kitchen for what's cooking that night! If we have an afternoon/dinner cooking class - we start by taking the guests straight to the garden to collect the ingredients for dinner and return to the kitchen with baskets overflowing! Up late pouring another glass of my home digestivo, Jason says Buona Notte and blow out the candles after the last guest has headed to bed long into the night.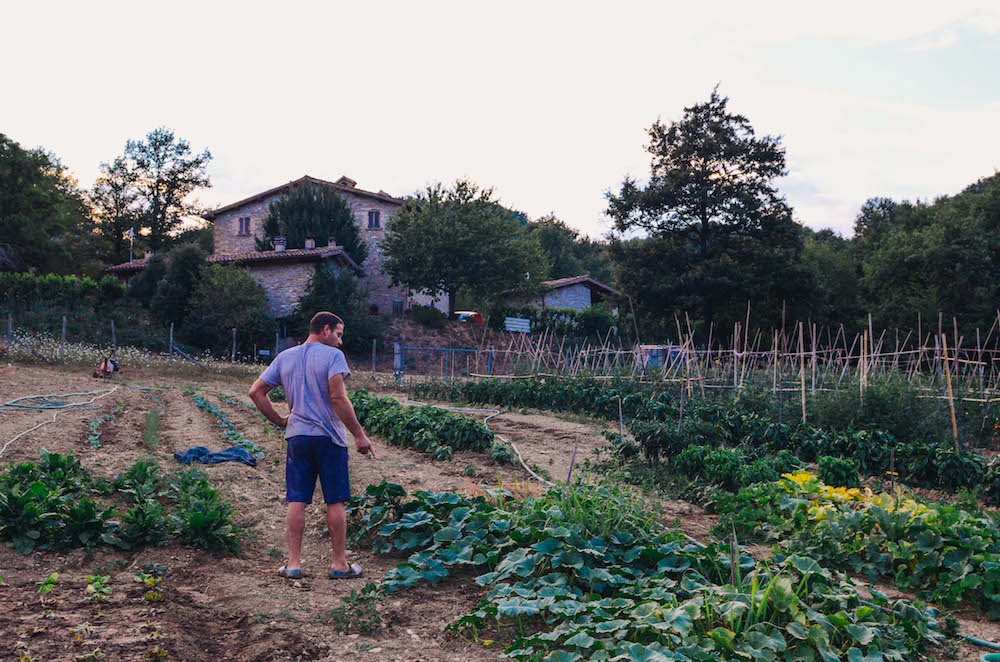 If you could do it all over again, would you? What would you tell your former selves for advice? 
YES! 100% no doubt we'd do it again in a heartbeat. Trust your gut.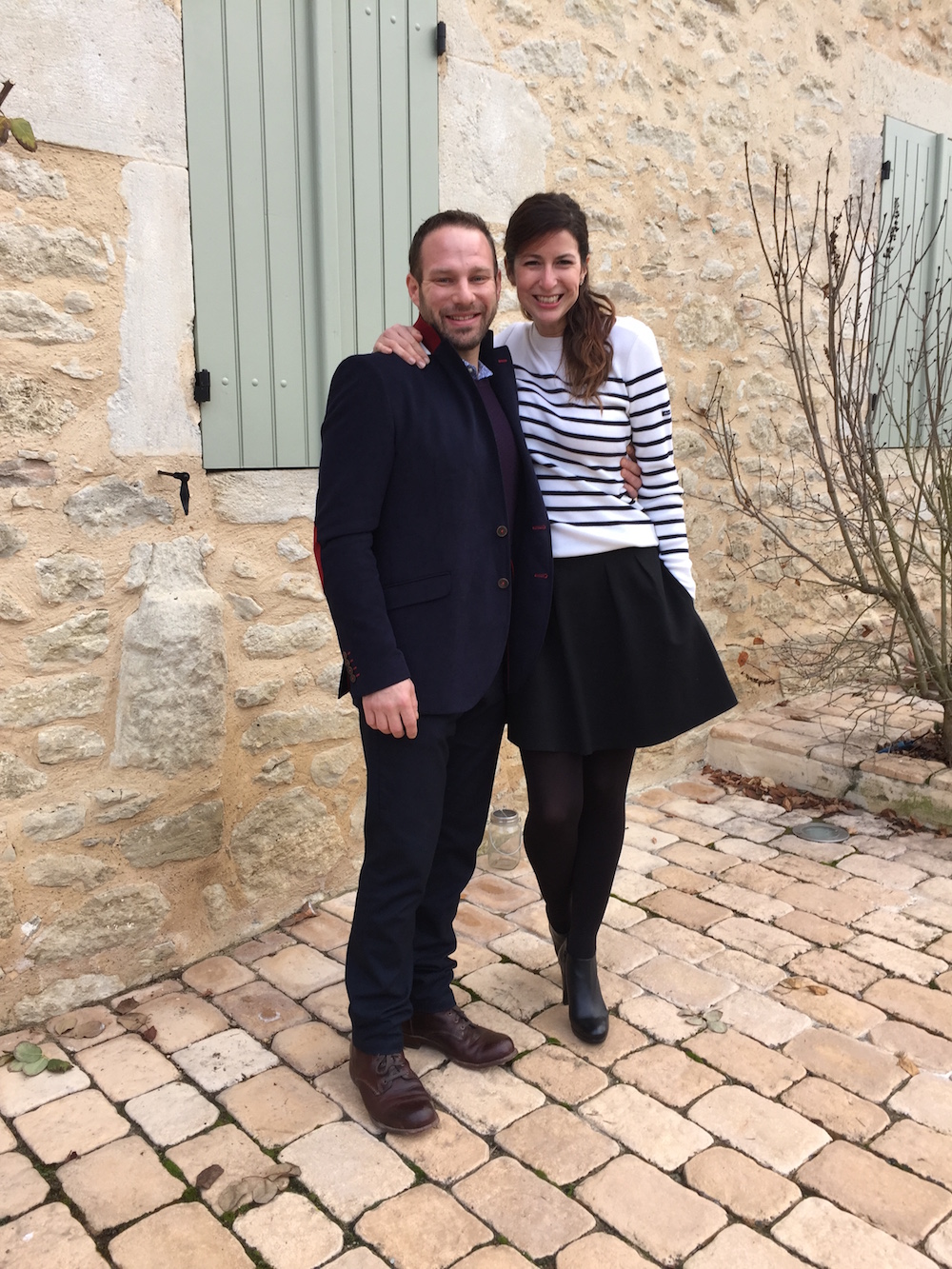 And that's a wrap. But first, what does the future hold ;-)
First things first - our Italian citizenship! We officially started the process over the summer and now we wait.  But after that, who knows…Growing up in a struggling working class household (my mom still doesn't have a passport), never in a million years would I have thought I'd live in New York let alone Italy - so who knows what or where is next…I'm not too worried. Life is good.
You can follow more of Ashley and Jason's adventures on social media as they continue their life in Le Marche: https://www.facebook.com/latavolamarche or on Instagram. 
SaveSaveSaveSaveSaveSave