What a strange mix is Turin. It marries the sophisticated grandeur of Baroque mansions with the graceful elegance of Art Nouveau palazzos, the marble triumphalism of Fascist monuments and the sober modesty of 1950s factories and warehouses. And linking all these souls like a fil rouge are hundreds of cafés.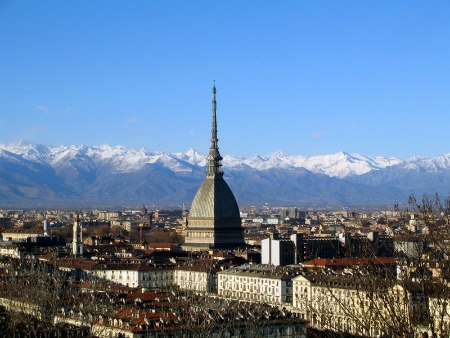 Virtually every second portico is home to one, often a relic from the Enlightenment days, when the city attracted intellectuals and philosophers whose appetite for liberty was only matched by their thirst for coffee and hot chocolate. Perhaps spurred by such august patronage, perhaps by a spot of friendly competition, the baristas of the time vied to create innovative, palate-teasing concoctions such as pur e fiur (coffee and cream), pur e barba (coffee and chocolate) e 'n poc de tut (all three). The third quickly proved to be the most popular and has survived until today, although it changed its name into bicerin from the dainty glass it is served in. A marvel of silky sweet cream and velvety chocolate, bicerin billows in the mouth before revealing the bite of powerful espresso. But if your taste veers toward something more sober, you may prefer the pitch black, thick, pleasantly bitter hot chocolate that is also widely served in Turin, or opt for a demitasse of mellow espresso.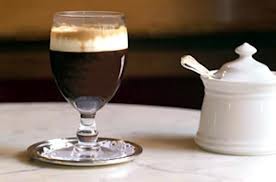 Best of all, you could go on a café crawl to compare drinks and atmospheres. After all, Piedmont is home to eight of Italy's best cafés, as chosen by Italy's gastronomic bible Il Gambero Rosso. Ideally, you should try all of the Gambero Rosso-chosen cafés— Baratti & Milano, Platti, Mulassano and Neuv Caval 'd Brons—and some of the pretty, historic ones, such as Al Bicerin and Caffé Torino. But if you have only time for three, don't miss these:
Caffé Baratti & Milano, Piazza Castello 27, Turin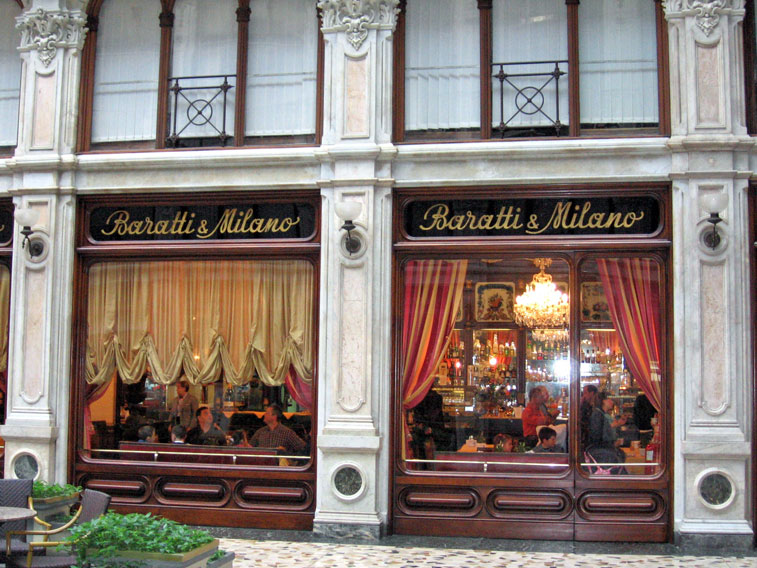 Bronze statues standing sentinel over perfectly dressed windows set the tone at Baratti & Milano, a grand café that takes up a corner of Turin's Galleria Subalpina. The place has been the epitome of café luxury since the late 19th century, and it shows—it is a triumph of gilded upholstery, chandeliers, wooden panels, shiny mirrors and green marbles. Perfectly coiffed ladies from the Turin beau monde gracefully sip an espresso and look longingly at the chocolate decadence of the Torta Baratti. But hot chocolate is the thing here—velvety, bittersweet, so dense it could stand without a cup. Baratti even sell a ready-made mix for you to drink at home, but doesn't reach the luscious peaks of the one in the shop. Instead, have your chocolate in the café, then take home a bag of sweets and creamy gianduiotti, Turin's hazelnut flavoured chocolates, from the antique wooden counter by the entrance.
Caffé Mulassano, Piazza Castello 15, Turin
Caffé Mulassano is minuscule, dark and atmospheric. It was a favourite of opera singer Benedetto Gigli, who came here to refresh his mouth and throat when rehearsing at the nearby Teatro Regio, and it hasn't changed much since then. Wooden panels and antique mirrors line the walls, surrounding a handful of marble tables. Baristas in white jackets and black bow ties work gustatory miracles behind a tiny counter, then dance among the wooden chairs, trays in hand, to deliver candid demitasses and silver-handled glasses to the expectant crowds. The Mulassano espresso is arguably the best in town—powerful, creamy, aromatic—and their bicerin, which oozes a potent coffee kick through an embrace of chocolate and either cream or a vanilla-flavoured meringue icing, is nearly as good.
Caffé Al Bicerin, piazza della Consolata 5, Turin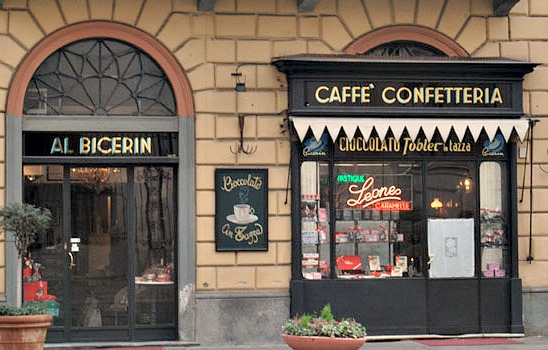 The espresso here is hardly the best in town, and it is slightly more expensive than elsewhere. But Al Bicerin's tiny interiors are the place to have the eponymous drink—and soak up Turin's history. After all, it is here that the bicerin was first invented in the late 18th century, and became popular with the aristocracy. The cream of Torinese society often attended mass at the Sanctuary opposite the café. Having fasted in the morning to be able to take the Holy Communion, they were in need of a quick, sweet pick me up—and nothing served the purpose better than a bicerin.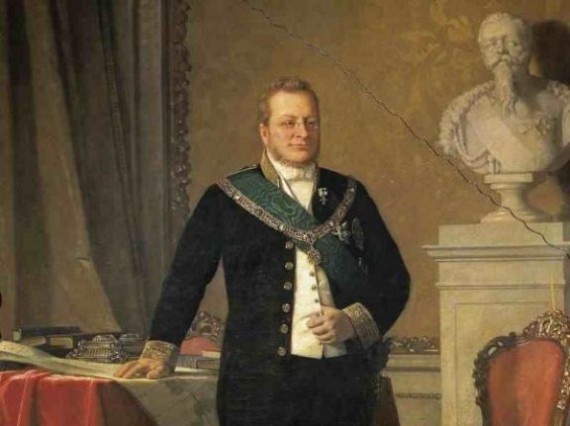 Among the café's regular patrons was the portly Camillo Benso, Conte di Cavour, the man who politically masterminded the Italian unification. Newspaper in one hand, bicerin in the other, he often skipped mass and sat at a table, planning political intrigues while waiting for the King to come out of the Sanctuary. Since then, little has changed at the café. A small door next to a sweets-laden window opens onto an intimate, wooden panelled room. Eight marble-topped tables lit by tiny candles face an antique marble counter, which is the same one where Cavour had his caffeine fix.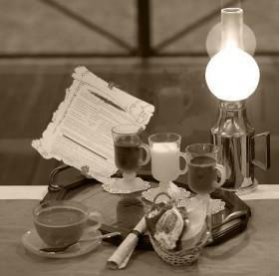 Behind it, ancient shelves groan under the weight of glass jars filled with sweets in every conceivable hue—pale pink, vivid orange, baby blue, sage green—and quaint bottles of vermuth and rosolio. And then, there's bicerin.  Here they make it by pouring the coffee into the cup first, followed by smooth chocolate and a layer of cold cream. The result is an intense waltzer of flavours: the cold silkiness seduces the palate, then a river of warm bittersweetness rushes through and prepares the tastebuds for the final jolt—the aromatic punch of espresso.  And if you just close your eyes while you drink it, you'll travel back to a genteel time of beautiful ladies, elegant gentlemen and stout, wily, bicerin-quaffing statesmen.