Unusual Homes In Italy: Part Two
John Bensalhia hunts down some unusual but brilliant properties that make for homes to live in or great property and business investments, this is part two of a two part series, see part one here. 
TRY THE TRULLO
What is a trullo when it's at home? Well, it's a traditional dry stone hut that was generally designed to act as a temporary field shelter or storehouse. But these days, it's totally at home functioning as a cosy abode for anyone interested in a taste of stone style living.
Puglia is paying host to a number of trullo renovation projects. Specifically, in the Brindisi province, there are two trullo projects that require extensive renovation. These may be quite a challenge, but for the right buyer, these could be quite the catch once completed. The trullo project just outside of Ostuni, for example, is an elevated position and offers countryside surroundings.
See more details of these opportunities here and here. 
A larger scale trullo is available in Bari, Puglia. It has the potential for six bedrooms and plenty of living space. Outside, this trullo also offers spacious gardens, and for those who have designs on becoming the next Federer or Williams, there is also a tennis court! Subject to planning, the successful applicant can also install a swimming pool if he or she wishes.
The Bari trullo is ideally located. Not only does it offer views of the rolling hills of the Valle D'Italia, it is also 20 minutes to the sea by car and is close to the town of Alberobello and the caves of Castellana Grotte. Take a look at more details at this link
You can see the results of a finished trullo elsewhere in Brindisi, Puglia. A restored trullo has been worked on with splendid results. With guesthouse and outbuilding, this trullo contains ample living and sleeping facilities, as well as rooms for storage. There is also the potential to extend the property further.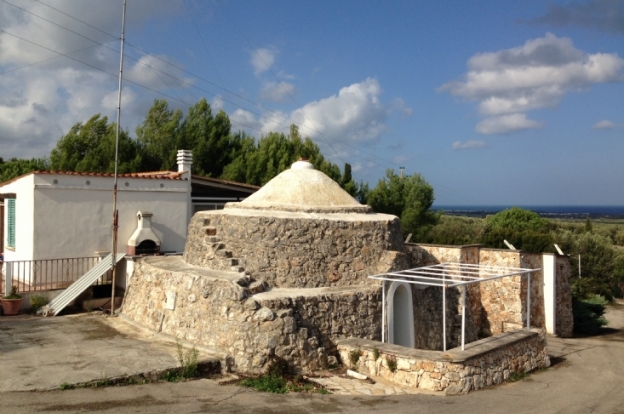 KEEP FARM AND CARRY ON
Looking for that old farmhouse charm? Then why not glimpse some fine examples of this type of property investment?
First up is this ancient brick farmhouse in Casalbordino, Abruzzo. It's a restoration project and needs work done, but the rewards are great once completed. The surrounding environment is a real plus point of this one – around 70,000 square metres of surrounding land, with trees branching out with all kinds of fruits including cherries, lemons and figs. Sea views are also available at this location, based near the Adriatic Sea.
Features of the house include bedrooms, kitchen (with antique fireplace), garage, warehouse and two cellars.
A fine instance of a restored farmhouse is based near Castiglione al Lago, Umbria. This 18th century property has been restored to a high level of quality. While it's been suitably updated, it also contains plenty of original features like beamed ceilings, terracotta floors and marble bathrooms.
The kitchen is really something – it's fully kitted out with dishwasher, fridge freezer, washing machine, cooker and pine table. Elsewhere, a large sitting room contains doors to the garden, while there are three bedrooms and three marble bathrooms.
The outside space is just as inspiring with a large pool (which is also lit up along with the garden at night time), plus fenced garden and gates. The property is based in a very good spot that's conveniently close to Siena, Perugia and Assisi among other locations. More details available here. 
VIEWS OF VENICE
Are you seeking that perfect Venice view? If so, an apartment on the Grand Canal will be right up your street.
The apartment was built by the architect Baldassare Longhena in the early part of the 17th century. Not only does this building allow you a perfect view of the Grand Canal, it also offers you a great view of Casino di Venezia.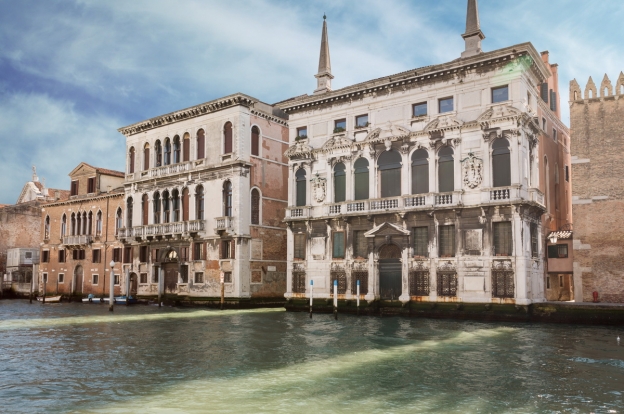 The building offers much in the way of period atmosphere, with decorative flourishes such as the Verona red marble cordons on some of the doors, along with warm wooden ceilings in some of the bedrooms and the original floor. For a unique timepiece of a building and convenience, this is an unbeatable property with much to recommend it.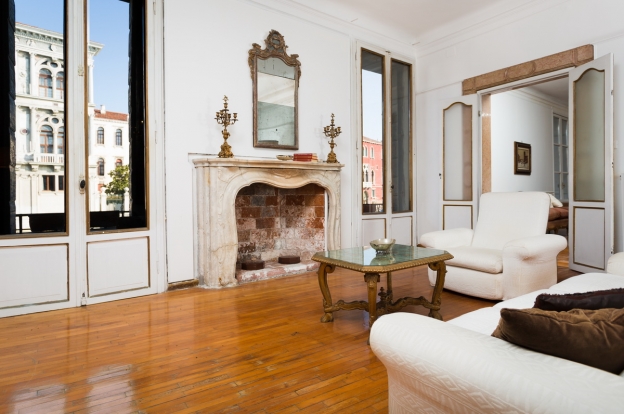 TOWER TO THE PEOPLE
Standing tall in Rapino, Abruzzo is this marvellous stone tower house.
Based on four levels, this tower house has been immaculately renovated and furnished. It's in excellent condition and includes a host of rooms and features including bedrooms, modern bathroom, basement area (which includes sleeping quarters), balcony and living quarters with its own fireplace. It's well positioned for convenience, with only 32km from the Adriatic coast and 36 km from Pescara Airport.
HOUSES OF THE HOLY
Once upon a time, they were built for religious prayer and contemplation. Today, it's not uncommon to find that buildings such as monasteries and chapels can be converted into unique properties.
An ex-convent is available as a top flight property opportunity in Abruzzo. It dates back to the 14th century and retains its cloisters, fine brickwork and detailed architecture complete with ornate decorations, ornaments and archways. There's also lots of lush countryside to enjoy! See more pictures here.
In Umbria, what used to be an abbey/church is now available as a restoration project. The area spans about 450 square metres on two levels. The ground floor includes an old stable and the former church, while the first floor includes a huge, eat-in kitchen, bathrooms and storage room. Find out more here. 
A church is part of the package at Marche. The property available is a lovely villa, built in the middle of the 19th century. This is available either for a large scale family home or a great business opportunity to rent to travellers.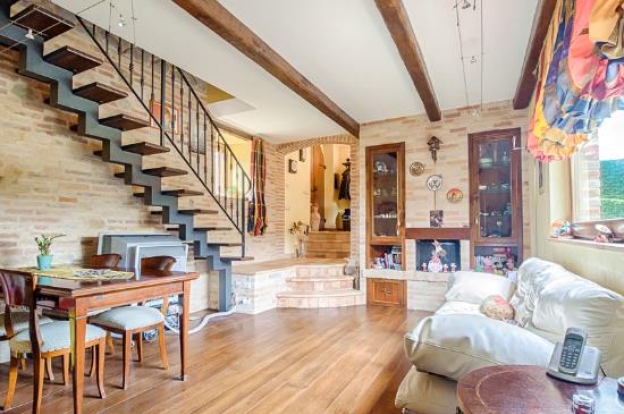 Spanning four floors, the villa includes a spacious kitchen, dining room, bathrooms, bedrooms, attics and storage rooms/cellar area. The modern touches to this property ensure comfort and security: heating system with radiators, alarm system and outdoor lighting in the garden. In addition, this generous property package includes an apartment on two floors, its own park, automatic gates and of course, the church! 
Again, it's in a fantastic location with only a five minute distance to the shops and 15 minutes to the beaches. Details here!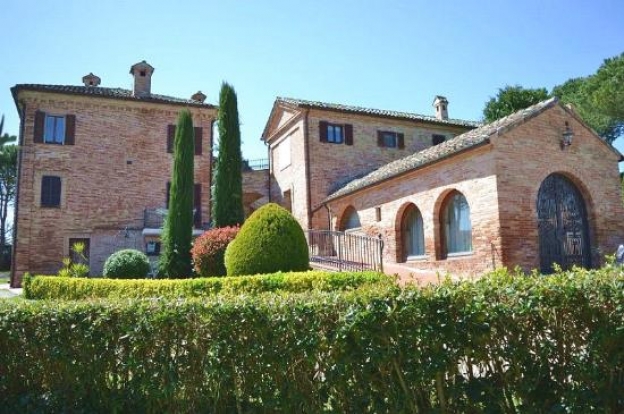 Location:
You may also be interested in...
Properties in Italy
What to do in Abruzzo