To tax or not to tax, that is the question that the mayor of Venice and the city council seem unable to ponder and decide on conclusively.
The entry tax on tourists was first announced in December 2018, and its introduction delayed a few times. Now comes the latest deferment, which moves its start date to July 1, 2020.  
"Based on the continuous postponing of the famous entry tax, one can deduce that there is much more talking about the tax than real commitment," said over email Petra Reski, a German journalist who lives in Venice.
A sentiment echoed by Venice resident and licensed tour guide Luisella Romeo, who is also a member of Best Venice Guides, an association of professional guides that works to promote sustainable tourism in the city:  "I am very much against this entry tax, which is surely a boutade of the mayor, who has announced it for months, moved it from May to September and now has moved it again ... and never even explained how to implement it and who would implement it."
The entry tax, which is now being called a "contribution for access," would only concern day visitors. The goal of the measure is to hit those who only stay for the day – the ones who are thought to create the most burden on the city while not contributing to the local economy and who, by not staying overnight, aren't paying the current city tax levied on hotel occupants (tassa di soggiorno).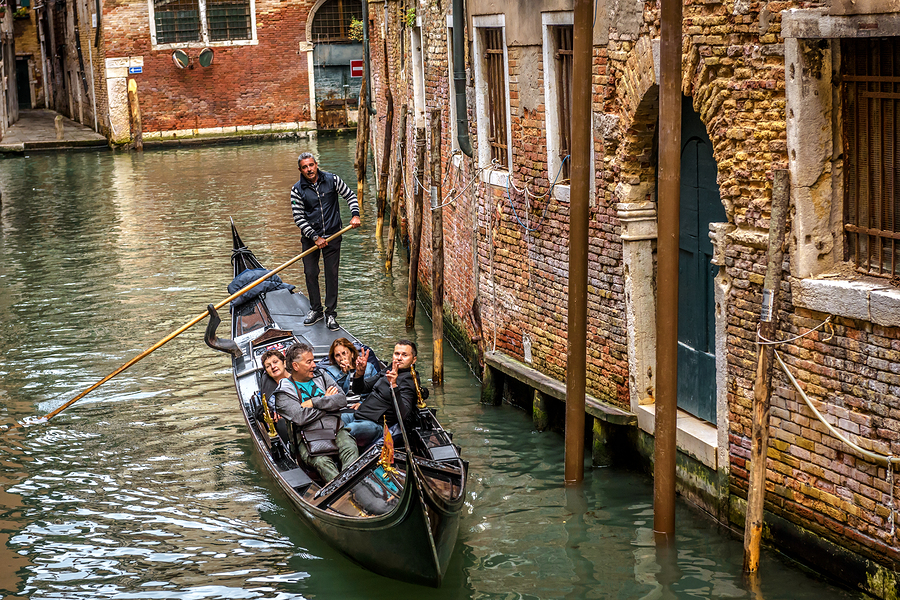 [Venice gets 24 - some say 30 - million tourists a year.]
The charge is expected to be €3 during the low season, €8 during high season and €10 during "exceptionally critical" periods, for example summer weekends.
"The tax itself won't discourage day trippers from coming to Venice," said Reski. "If you traveled from China or Russia or the U.S. to Venice, it won't be the charge of 3 or 6 or even 10 euro to discourage day trippers to come."
Plus there is the question of how to actually charge the fee to tourists.
On the Venice municipality website, it is written that "The contribution for access will be paid via the 'carrier'."
The carrier, as explained on the website, is "any subject, public and private, that provides transportation services to people for commercial purposes." These include cruise ships, trains, local land and water transport carriers such as vaporetti, chauffeur-driven rentals, taxis, and so forth. Tourists would pay the fee through an increase in the cost of transportation tickets.
But that poses the question: how do you differentiate between the person who comes to Venice as a tourist and the person who comes to Venice for, say, business or a convention, or any other reason that isn't tourism-related?
"The tax is a terrible idea because it would affect non-tourist activities," said Romeo. "It's not just tourists who arrive in Venice. Think of the client of a lawyer, or of an architect, or a doctor arriving in Venice for a consultation or a meeting, or people who come for a funeral, or professionals like musicians who come to Venice for a music course, or scholars who come for a conference; they would all be taxed."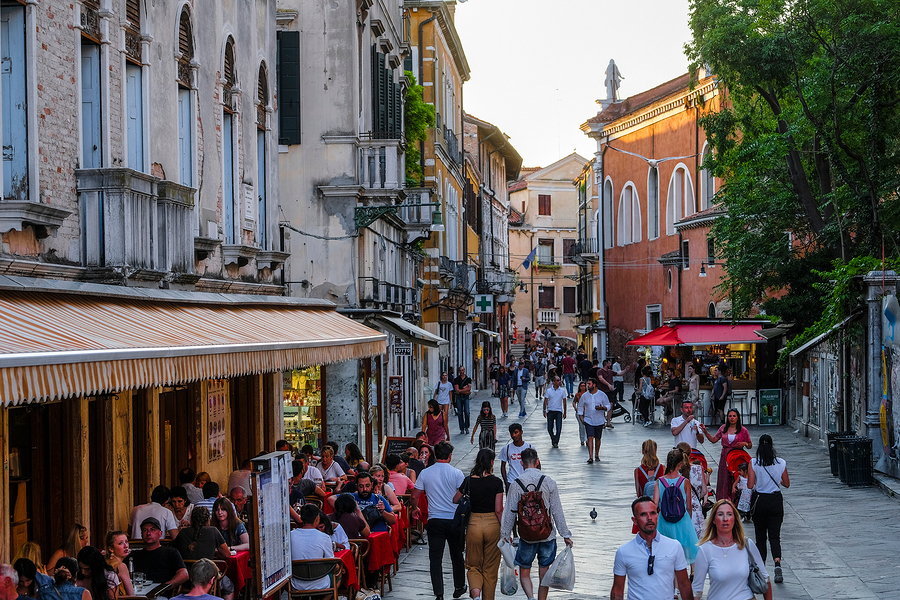 [Try to visit Venice during the low season if you can.]
There has also been talk of installing machines around Venice to pay for the fee.
"Adding kiosks for people to pay the tax once they have arrived in the city is not only ridiculous and impossible to enforce, it guarantees that there will be even more visual pollution," said in an email JoAnn Locktov, publisher and editor of the Dream of Venice book series (available in our online shop). 
When first introducing the idea of an entry tax, Venice mayor Luigi Brugnaro said that the additional money would serve to keep the city clean, pay firefighters' overtime and the additional work of road sweepers, reduce taxes on Venetians, and for all those measures that would encourage residents to keep living in the city center, reversing the trend of the last several decades that sees Venetians abandoning the historic center.
But Locktov is skeptical of Brugnaro's good intentions and of the administration's ability to allocate the revenue.
"The mayor has said that the purpose of the tax would be to 'improve the quality of life for Venetians," Locktov said. "If that were true, there are many things which could be implemented immediately that would make a difference. This is an administration that hasn't figured out how to add more garbage cans to contain the overflowing garbage left by tourists, they certainly will not be able to figure out a 'contribution' tax. This administration has made it abundantly clear that supporting Venetians and Venice is not a priority."
"Interesting how the language has changed, as if by referring to it as a 'contribution' rather than a 'landing' tax to Venice, they are implying the city is one large not-for-profit entity now accepting donations," Locktov added. "Do they really think semantics will improve their incompetence?"
Approximately 100,000 Venetians have left the city in the past 60 years due to an increase in the cost of living, a scarcity of homes as more and more apartments are rented to tourists, and a lack of job opportunities as the only industry in Venice seems to be tourism and not necessarily everyone wants to work in tourism, or can afford to.
[Venice without the crowds? Yes, you can. Just research and explore beyond the landmark sites.]
Besides the burden caused by the 24 (some say 30) millions of tourists (many of whom are day trippers) who visit a city that is fragile and unequipped to deal with such large numbers, the concern is that Venice is irreversibly transforming into a Disneyland for tourists, no longer a living city.  
"The only good move would be if Venice would get an autonomous administration," said Reski. "Only a few know that Venice is administrated together with the mainland, in a kind of forced marriage with Mestre where the majority of electors live - undisturbed by the crowds. On 1st of December, there will be a new referendum to get two different autonomous administrations for Venice and Mestre. This could be a good signal for a change."
In the meantime, here are ways that you can help support Venice when visiting: