Where front-row stars, top editors, and retail executives dine during the shows.
Even size-0 fashionistas become foodies when in town for Milan Fashion Week (the next shows are Feb. 24-March 1). While there are countless options for dining well in Milan, the fashion crowd has its preferred canteens, which we list below.  
Giacomo Ristorante (also known as Da Giacomo): Rihanna in her Ray Bans; George Clooney before Amal; Giorgio Armani, who knows a thing or two about great restaurants (having many under his own name around the world); and LVMH executives all flock to this seafood spot. Vogue Italia editor in chief Franca Sozzani once wrote she could eat here every day. And for good reason: fabulous food and equally fabulous people watching. The regional slant is Tuscan (where owner Giacomo Belleri is from), which is unusual for a seafood restaurant (well, they have the Maremma!). Fashionistas stick to the grilled fresh catch (portion sizes are large), but the sea urchin pasta and white truffle risotto can derail even the most disciplined front-row denizens. Famed designer Renzo Mongiardino had a hand in the decor--celadon paneling and ochre walls--which is surprisingly low key for such a power-centric spot. But that just makes it easier to focus on the food and fashionable crowd.
Address: Via Sottocorno 6, Angolo Via Benvenuto Cellini, Tel.: 39 02 7602 3313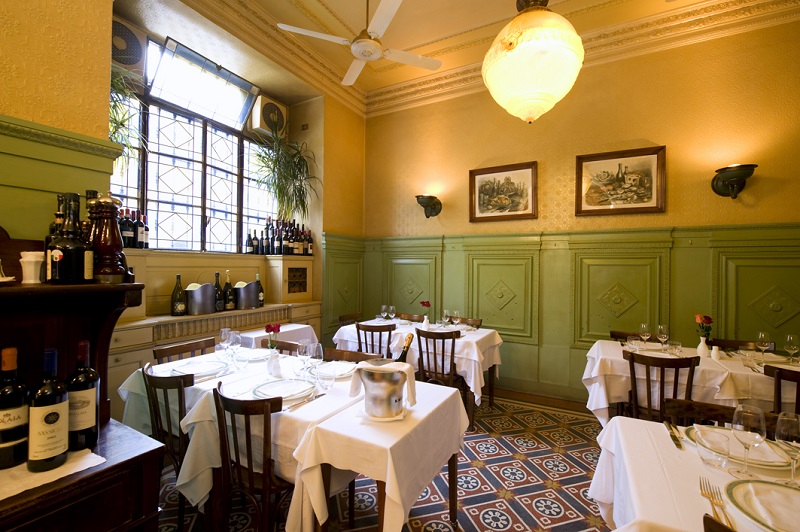 Photo credit: http://www.giacomoristorante.com/
Il Salumaio di Montenapoleone: The restaurant's warm-weather setting is one of the most beautiful in Milan--the courtyard of the Palazzo Bagatti Valsecchi. Il Salumaio is a natural fashion watering hole: it's in the Golden Triangle and Four Seasons Milan, command central for American retail executives and editors in town for Fashion Week, is right next door. But Il Salumaio is always buzzing--designers like Calvin Klein, actress Dree Hemingway, and Italian TV personality Melissa Satta have all been spotted here. In addition to the gorgeous ambiance, Il Salumaio, which began as a fine foods store on the via Montenapoleone, wins kudos for catering to on-the run-fashion schedules: you can grab a quick seafood salad or salmon tartare between shows and return for the scrumptious pastas--trofie with pesto or spinach and cheese tortelloni--after designers have taken their last bows for the day.
Address: Via Santo Spirito 10/Via Gesù 5. Tel.: 39 02 784 650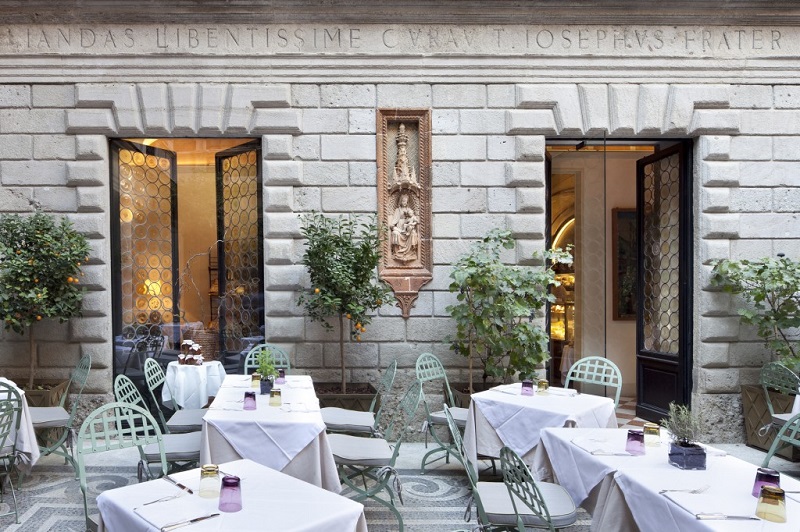 Photo credit: http://www.bepperaso.com/
Alla Cucina delle Langhe: A longtime favorite of European fashion journalists and soccer stars, this spot fills to the brim during Fashion Week. The cooking skews Piemontese (the Le Langhe district, where they produce Barolo and Barbaresco, is part of the region), so you'll find dishes like bagna cauda, vitello tonnato, and risotto al Barolo on the menu. Tom Ford, when designing for Gucci, made this his go-to restaurant during the shows--a favorite dish was fusilli alle erbe. Big names like Narciso Rodriguez and Matthew McConaughey have also stopped by. Even when it's not Fashion Week, delle Langhe pulls a stylish crowd since 10 Corso Como, Carla Sozzani's fashion emporium, is a short walk away.
Address: Corso Como, 6. Tel.: 39 02 655 4279
Giacomo Arengario. Located at the sleek Museo del Novecento, this restaurant offers spectacular views of Milan's famous Duomo and a plush decor--velvet sofas, gilded woods, coffered ceilings--that appropriately (considering the setting) references early Modernism. Dishes here are served up with innovative twists, for example, there's a crayfish and lime risotto and a potato gnocchi entree garnished with clams, sea urchins, and almonds. Anna della Russo, the Vogue Japan style icon, Katy Perry, and Jeremy Scott are a few of the names who have celebrated Fashion Weeks here.
Address: Via Marconi 1. Tel.: 39 02 7209 3814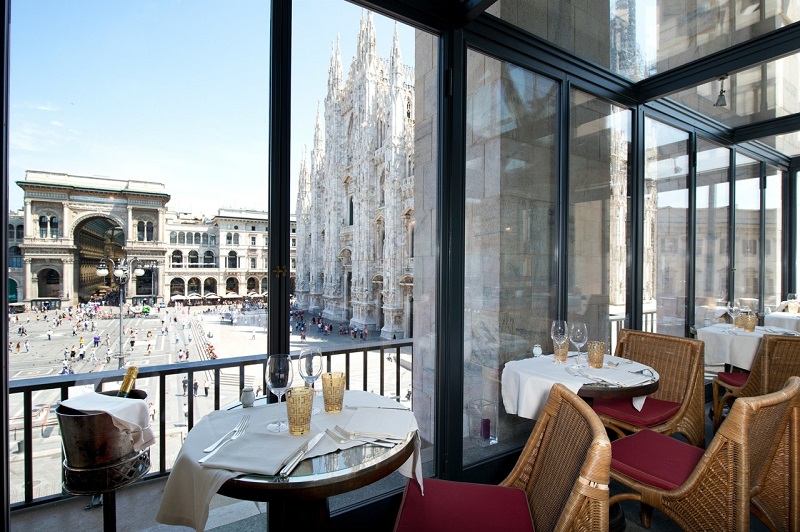 Photo credit: http://www.giacomoarengario.com/
Bice: Kate Moss and Cara Delevingne were recently spotted at the restaurant, and American Vogue editor, Anna Wintour, has long booked for lunches during Fashion Week. Celebrating its 90th anniversary this year, Bice, the founding restaurant of a group with holdings that now spans four continents, focuses on hearty Tuscan dishes and homemade pastas. A popular entree is the pappardelle al telefono, made with tomatoes and fresh mozzarella (no pasta al iPhone, yet!). But there are plenty of salads--octopus and arugula, warm calamari, Caprese--for models who stop by once they've finished walking their shows. 
Address: Via Borgospesso, 12. Tel.: 39 02 76002572/795528.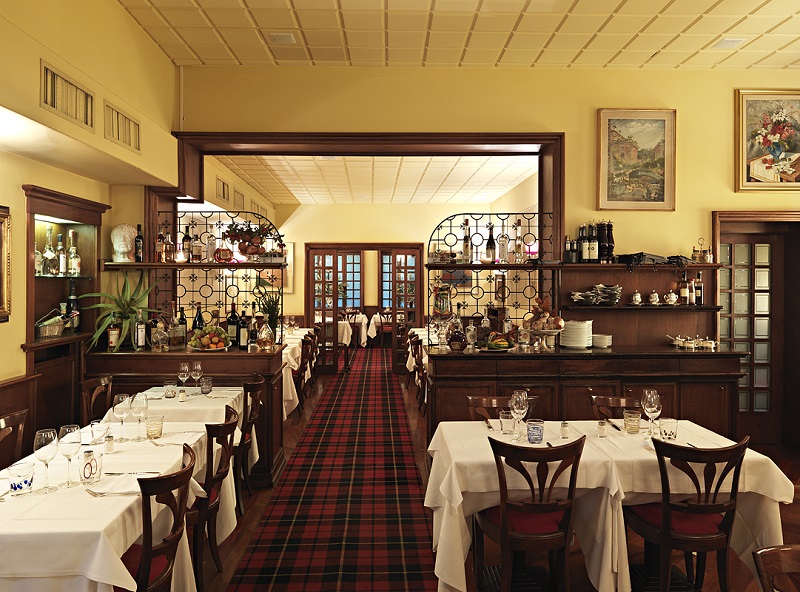 Photo credit: http://www.bicemilano.it/