In many urban settings the most "happening" neighborhoods are often a distance from the traditional heart of a city—think Williamsburg, Brooklyn in New York or Brixton in London—their popularity often a function of lower rents and interesting architecture, which attract artists and creatives, who then give their new stomping grounds a healthy dose of cool.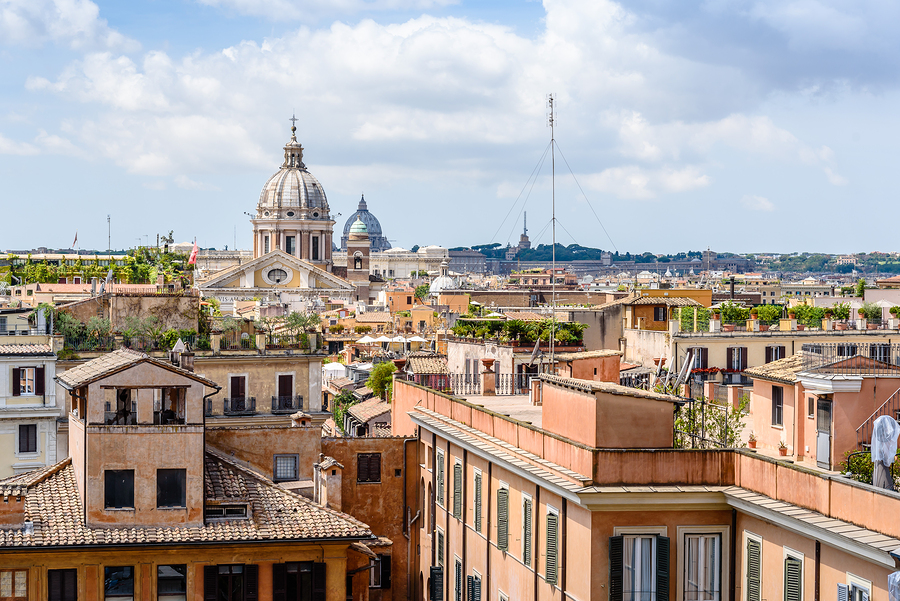 [View of Rome from Piazza della Trinita dei Monti a sunny summer day]
But 
Monti, one of Rome's trendiest rioni, or districts, remains an off-the-beaten-path destination
while being rooted in the center of things—it's a short passeggiata from the Via Veneto and Piazza Barberini and the Colosseum and Roman Forum are nearby, "Monti is unique because it's located so close to all the history," says Sean Finelli, a former Wall Streeter who co-founded 
The Roman Guy
, a company specializing in Italian travel. "It's a hip area for 20-somethings with many Roman nobles pursuing careers in the arts, music and literature." In addition to the fresh artsy vibe, Monti has a vibrant restaurant and stay-open-late bar scene, and one-of-a-kind and artisan boutiques.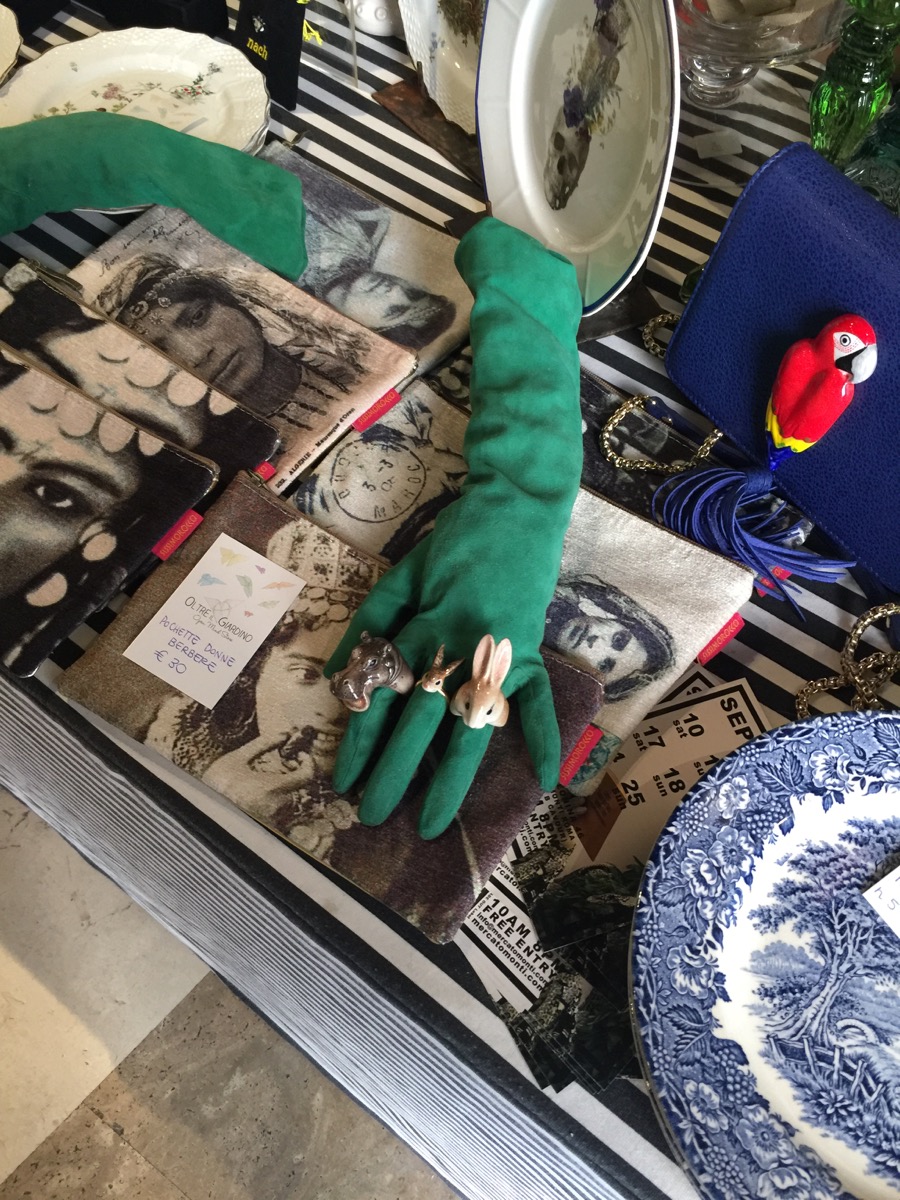 [Finds in Mercato Monti, a weekend market dedicated to artisans]
We asked Finelli to suggest some of his favorite spots, and added a number of our own. "The best things to do in Monti are easy to figure out, even as a newcomer," says Finelli. "Eat, drink, shop—the area has some of the best places and great prices—and people watch. Around 
5 PM
 head over to Piazza della Madonna di Monti. It's a perfect spot to grab a fresh juice or beer and watch the area come to life as everyone starts to leave work." Here's where to go and what to check out in Monti.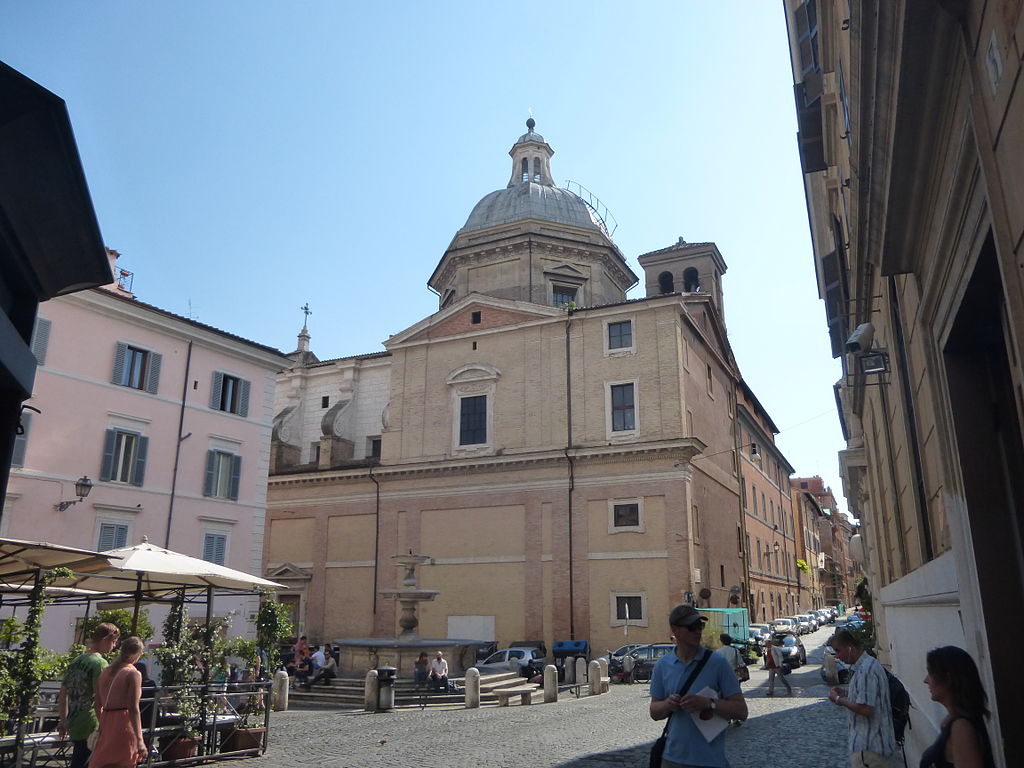 [Piazza Madonna dei Monti, By Lalupa from Wikimedia Commons]
Vintage galore and indie designer boutiques.
If you're the type of shopper who is looking for items that won't turn up in hundreds of stores around the world, Monti has plenty to offer. "The area is known for its many artistinal boutiques with one-of-a-kind, high-quality pieces as well as vintage shops," says Finelli. "I suggest spending the afternoon wandering the streets in the area and popping in as many shops as you can." 
Vintage lovers can peruse some of the city's best antique clothing and consignment stores such as Flamingo (Via del Boschetto123), which has well-known designer names in their collections, and King Size Vintage (Via del Boschetto 94 and Via Leonina 78/79) with an abundant selection of items for men and women. Pifebo Vintage (Via dei Serpenti 141) has clothing, accessories and well-priced handbags and at Pulp (Via del Boschetto 140) the vintage finds are refurbished by the store's tailors before being put on the racks.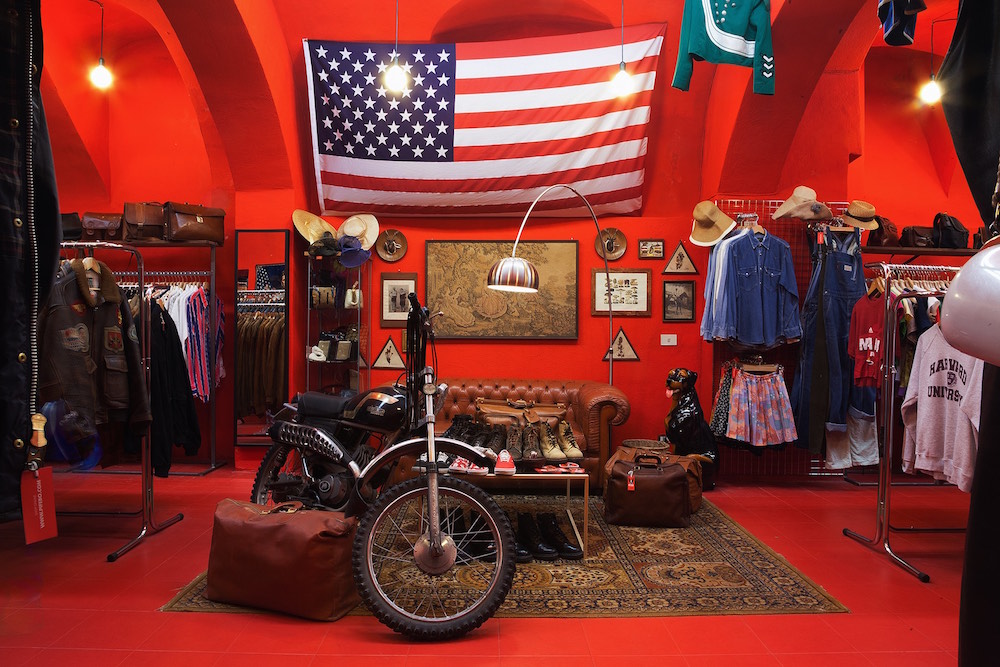 [Pifebo Vintage, Monti neighborhood in Rome]
Small contemporary shops thrive in Monti too, among them LOL ("We love LOL," says Finelli) with a carefully curated selection of Italian and European labels (Via Urbana 89/92 and three other stores in the area: Piazza Madonna dei Monti 1, where pieces are themed to a black-and-white palette and an additional color chosen each season; Via dei Serpenti 161, an outlet with items from past collections; and Via dell'Angeletto 10, focusing on accessories); and small indie designer shops like Le Gallinelle (Via Panisperna 61), a pioneer in Monti (it's been here since 1989), with clothing designed by owner Wilma Silvestri; and Mercato Monti (Via Leonina 46) where you'll see pieces from many up-and-coming Roman designers, along with vintage items.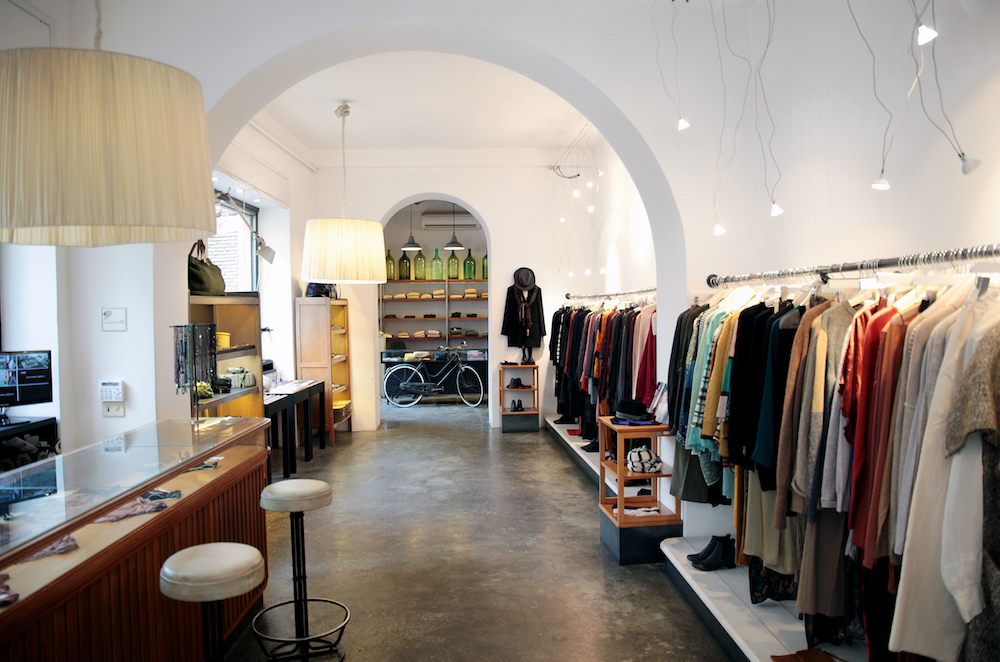 [LOL shop in Monti]
Early-morning must:
"We love grabbing a quick cornetto and cappuccino at La Casetta (Via della Madonna dei Monti 62)," says Finelli. "It looks like a tiny house built of ivy, but is packed with delicious treats."
Eat classic or new Roman cuisine and linger at the neighborhood's hip bars.
You'll find both wonderful Roman trattorias, as well as dining spots helmed by innovative young chefs modernizing la cucina Romana. Among the places for classic Roman cuisine are La Carbonara (Via Panisperna 214), one of the city's historic restaurants dating from 1906, serving up spaghetti alla carbonara, of course, along with cacio e pepe, rigatoni alla gricia; and numerous versions of straccetti (di manzo and pollo) and scallopine. After you place your order check out the restaurant's walls decorated with graffiti-like scribblings from diners over the years.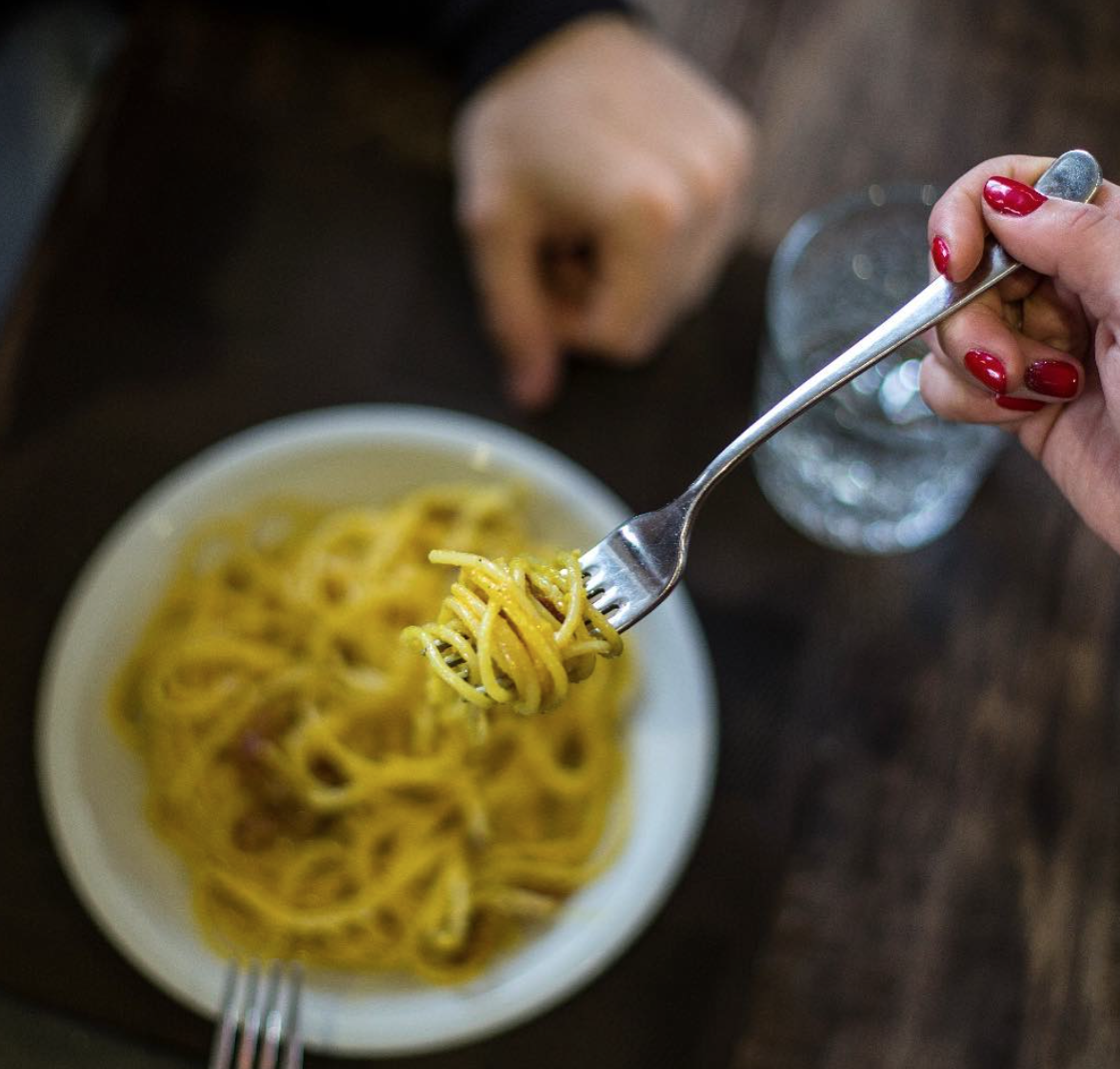 [La Carbonara, photo by @andrearossi1742 via Instagram]
This is very popular spot, so best to make a reservation. Finelli suggests Ai Tre Scalini (Via Panisperna 251), especially for a first night in Rome. "It's a picturesque restaurant with hanging vines and small candle-lit tables. They have a great wine list, not to mention the food—their menu is always changing with some fresh, flavorful pairings." The bottiglieria, or wine shop, which opened in 1895, has  more than 100 different wines on its list, an assortment of quick bites and antipasti ideal for the aperitivo hour, and heartier fare like lasagna and porchetta di Aricia should you want to stay for lunch or dinner.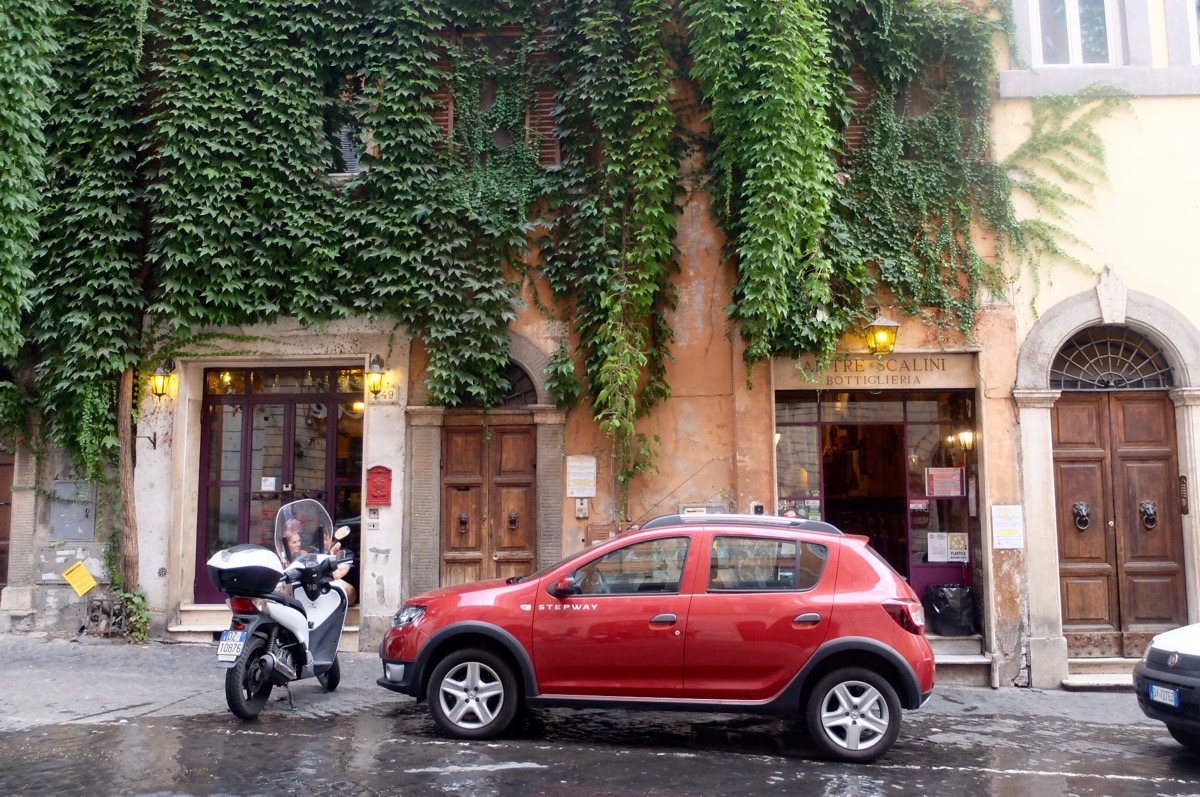 [Ai Tre Scalini, photo by Georgette Jupe-Pradier]
At Urbana 47 (Via Urbana 47, open from breakfast to midnight), which is celebrating its 10th anniversary this year, Angelo Belli presents updated Roman dishes using only seasonal produce from Lazio. Menu items have included new pairings like antipasto millefoglie with pumpkin, cheese and escarole; and ravioli with cheese, pear, radicchio and wine. There's also a "street food" bar for quick bites.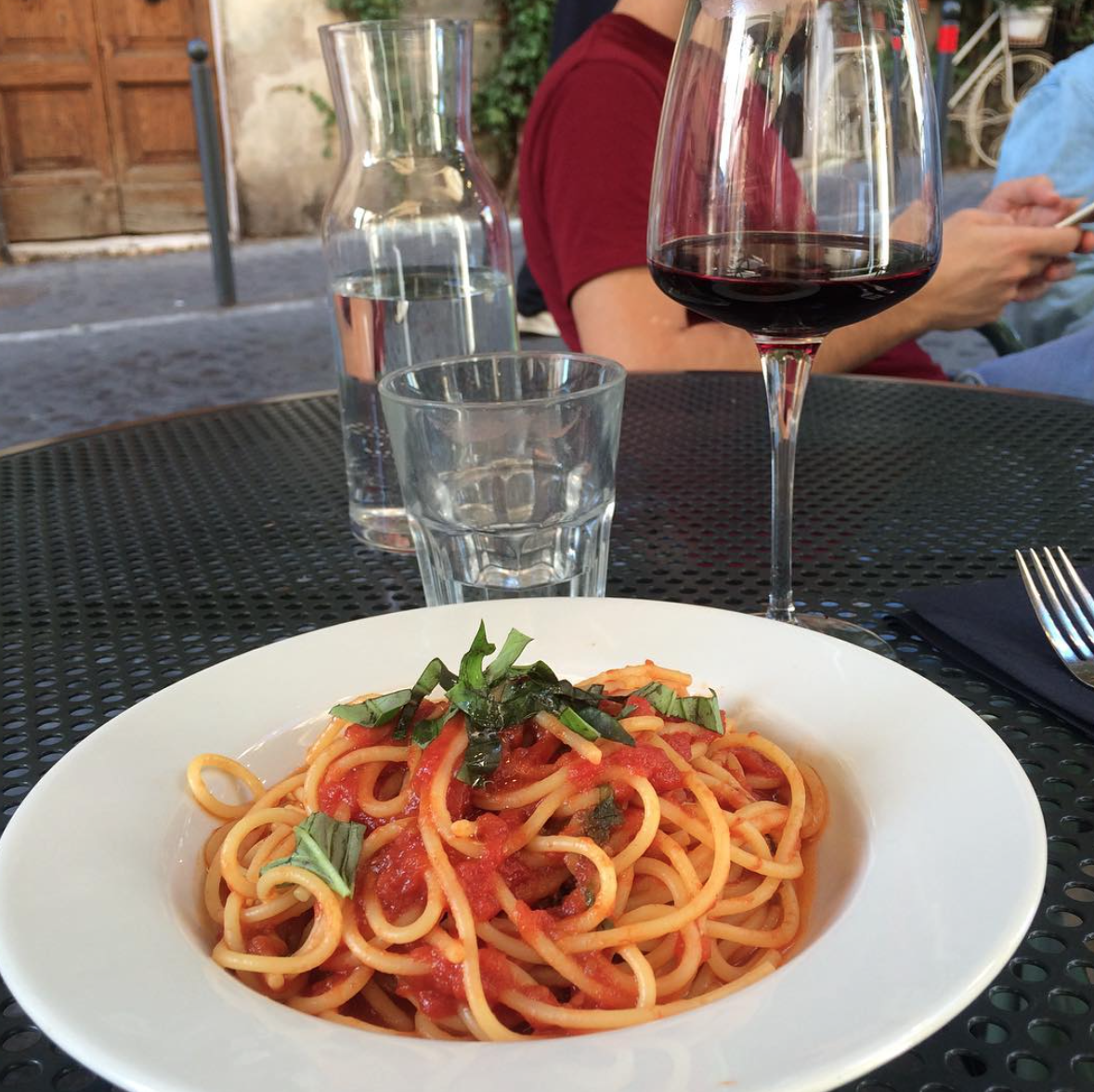 [Urbana 47, photo by @pinkjiae via Instagram]
At relative newcomer Broccoletti (Via Urbana 104) there's a daily menu with a nice selection of pastas (an "ajo and  ojo" with calamari and bottarga, a cured fish roe), fish, organic meat entrees and delicious artisan breads. Finelli recommends stopping by Gelateria Fatamorgana (one of its stores in Monti at Piazza degli Zingari 5) for a taste of founder Maria Agnese Spagnuolo's incredibly inventive gelato and sorbet offerings with flavors ranging from spicy gorgonzola to cognac. Mingle with Monti creatives and order up a cocktail, wine or beer at the Libreria Caffe Bohemien (Via degli Zingari 36), an atmospheric boite with an eclectic assortment of vintage pieces, plush sofas and chairs, and artworks on display.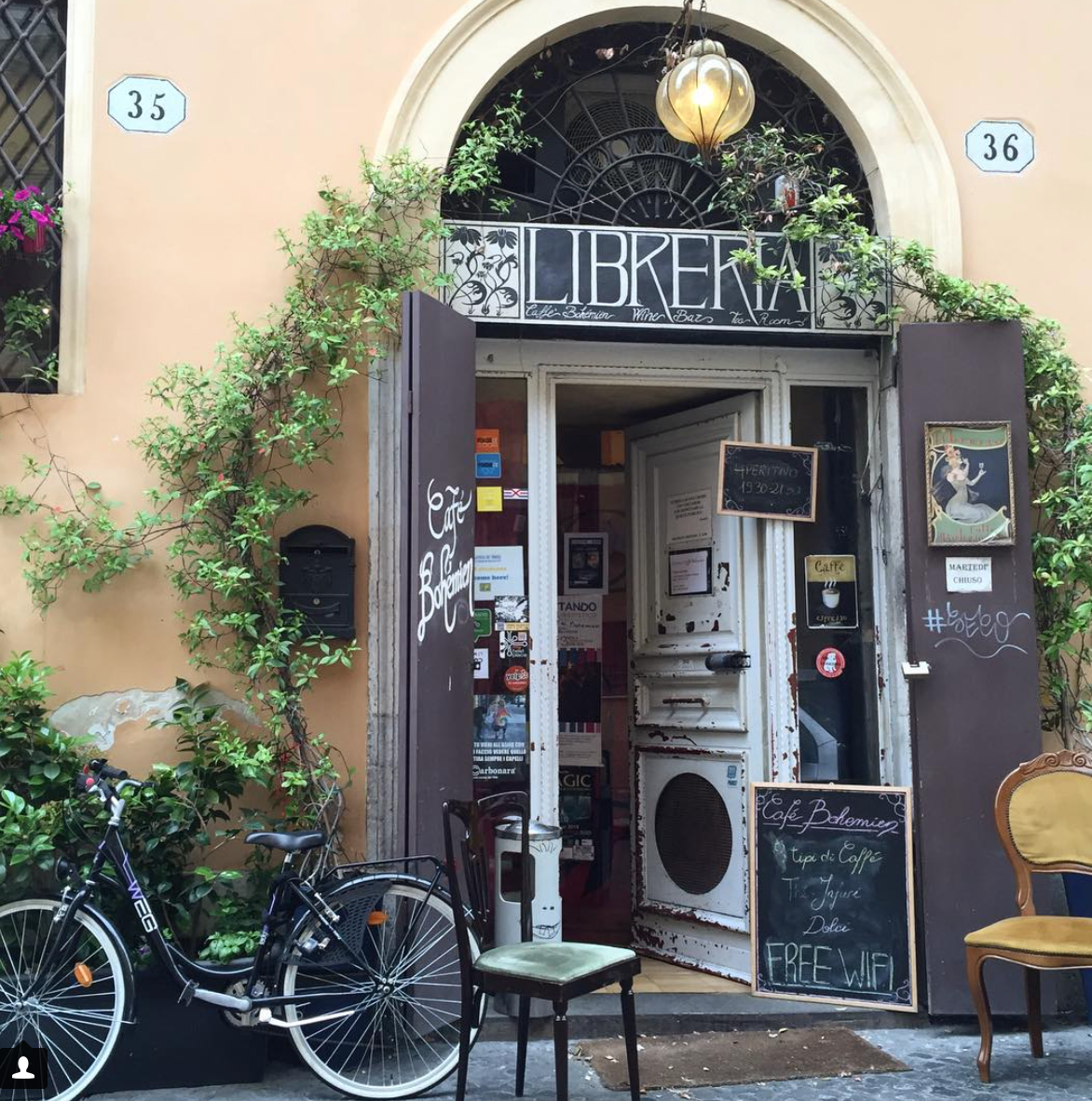 [Libreria Caffe Bohemien, photo by @enzagreco_ via Instagram]
There are several galleries where you can ogle the art and sip on a Negroni, too, like Sacripante (Via Panisperna 59) and Blackmarket (Via Panisperna 101). "Blackmarket, which hosts concerts and cultural events on a regular basis, has a very cool atmosphere and attracts a lot of local artists and hipsters," says Finelli, who also recommends Madre (Largo Angelicum 1) for an aperitivo. "It's our new favorite hot spot," he says. "A little oasis in the middle of ancient Rome. Here you can sip on a cocktail surrounded by lush plants to the sounds of a waterfall."
Like this article? Don't miss "Here's the Scoop on Seven of Rome's Best Gelaterias." 
It's Rome so there are plenty of sights to see. 
Monti is one of Rome's oldest quarters, and in ancient times, an impoverished and sketchy district called Suburra, where Julius Caesar was born. Mega landmarks like the Roman Forum and Colosseum are close by, as are the ruins of Ludus Magnus (next to the Colosseum), where gladiators trained.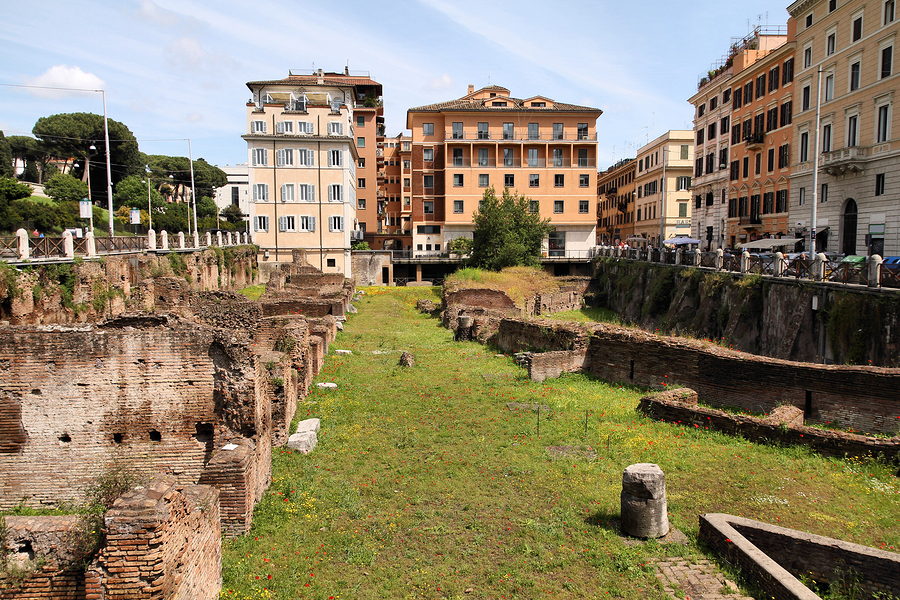 [Ludus Magnus ruins in Rome]
Some of the most important churches in Christianity are in the area, like Santa Maria Maggiore, one of Rome's four papal basilicas with mosaics dating from the fifth century; it is also where Gian Lorenzo Bernini, the architect and sculptor who gave the Eternal City its Baroque identity, is buried. The archbasilica, San Giovanni in Laterano, dating from the 4th century, is the the mother church for Catholicism and the seat of Rome's bishop, the Pope. Of more recent vintage is The Palazzo delle Esposizioni, a 19th-century neoclassic exhibition space that hosts many contemporary art and photo exhibits ("the other look. Italian Photographs 1965-2018" runs from June 8 to September 2, 2018.)