Some off-season visitors learn it the hard way: When exploring Rome in the chillier months, from late November to February, you need more than a light jacket. A heat-trapping coat with a heavy scarf — and a just-in-case umbrella — will keep you toasty as you scoot around town. But when it's time to unwind after a long day of sightseeing, don't undo all your efforts to stay snug with an unsatisfying meal in a badly lit trattoria, or a fizzy cocktail in some forgettable bar that doesn't suit the season. Cozy and comfortable spots are key during the moody Roman winter, and an enoteca — wine bar — is the way to go.
From organic-only bars with sleek-but-comfy interiors, to neighborhood joints with elbow-to-elbow seating, Rome's enoteca scene has options and environments for all seekers of wine and warmth. Here's where to take it easy around town as the temps cool. 
RetroVino
Via d'Ascanio, 26a
If it feels a little early for imbibing — or you're just in the mood to "shelter in place" from coffee 'til wine time — this minimalistic urban escape is what you need. For its combined coffee and wine focus, RetroVino calls itself an "enocafeteria"; it's also part of a small but mighty culinary empire from Alessandro Miocchi and Giuseppe Lo Iudice (RetroBottega and RetroPasta are the other venues in the lineup). Open around the clock, RetroVino transforms local roasted beans into delights beyond traditional Italian espresso, including flat whites and cappuccini freddi (cold cappuccinos). After the brunch rush, the cafeteria transitions into a wine bar, with local labels and seasonal snacks making for a casual-cool aperitivo hangout. Dark slate-gray interiors are warmed up by the communal style wooden table in the middle of the venue, which screams "welcome to the neighborhood." 
Il Goccetto
Via dei Banchi Vecchi, 14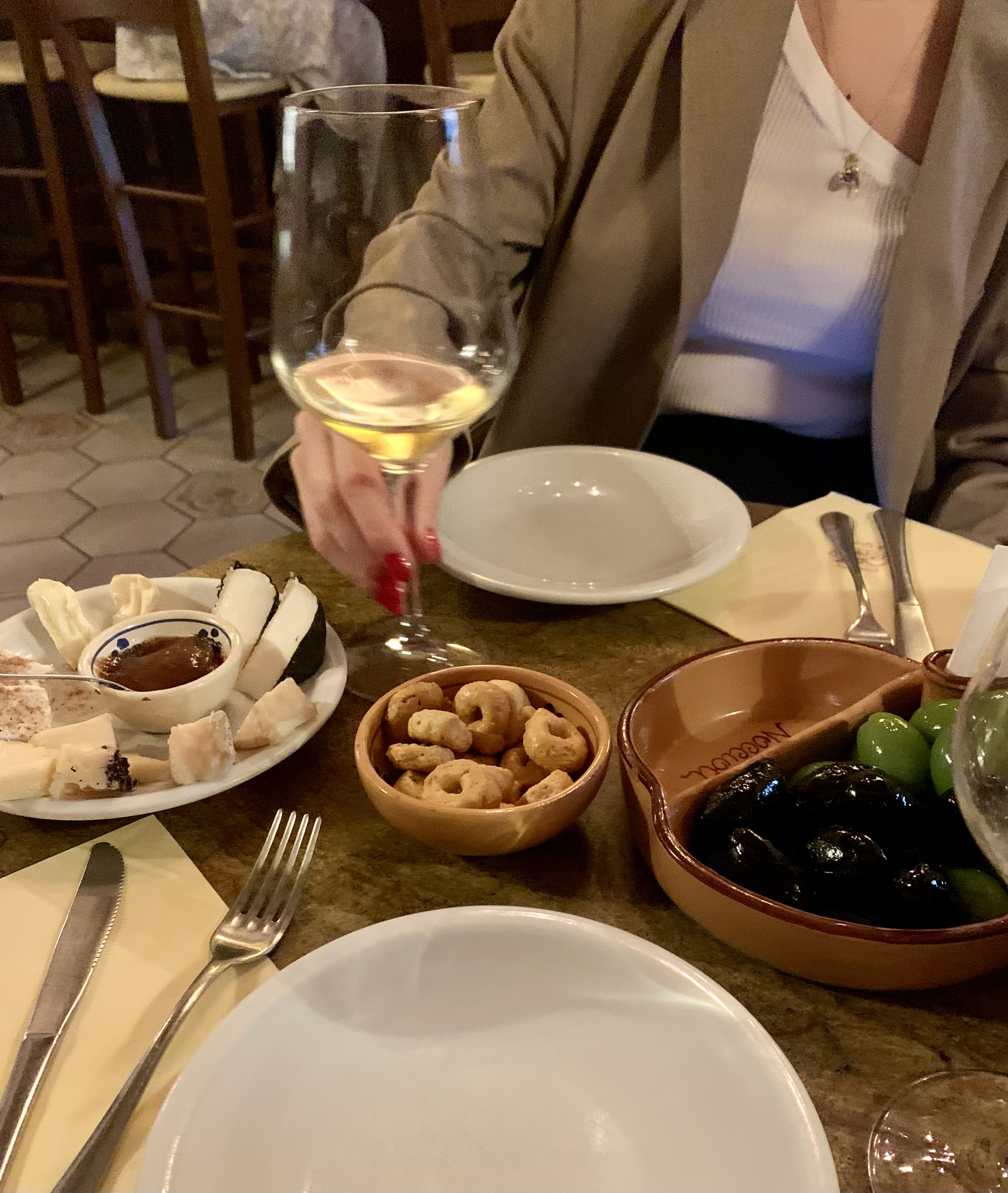 Housed in a 16th-century building in the city center, Il Goccetto is popular with both the local Roman crowd and an international clientele. Both groups are drawn in by its over 850 national and foreign wine labels, but they stick around for the friendly and knowledgeable staff's insider tips and the nostalgia-inducing antique furniture. Cured meats, cheeses and olives complement rather than overshadow the wines. (Il Goccetto is also a summer-friendly standby: As tables fill up, crowds trickle into the streets, setting foot inside only for un altro giro — another round. Tables also sometimes get sandwiched between parked cars on those busier, balmier nights.) 
La Mescita 
Via Luigi Fincati, 44
Coming soon: Via Fratelli Bonnet, 5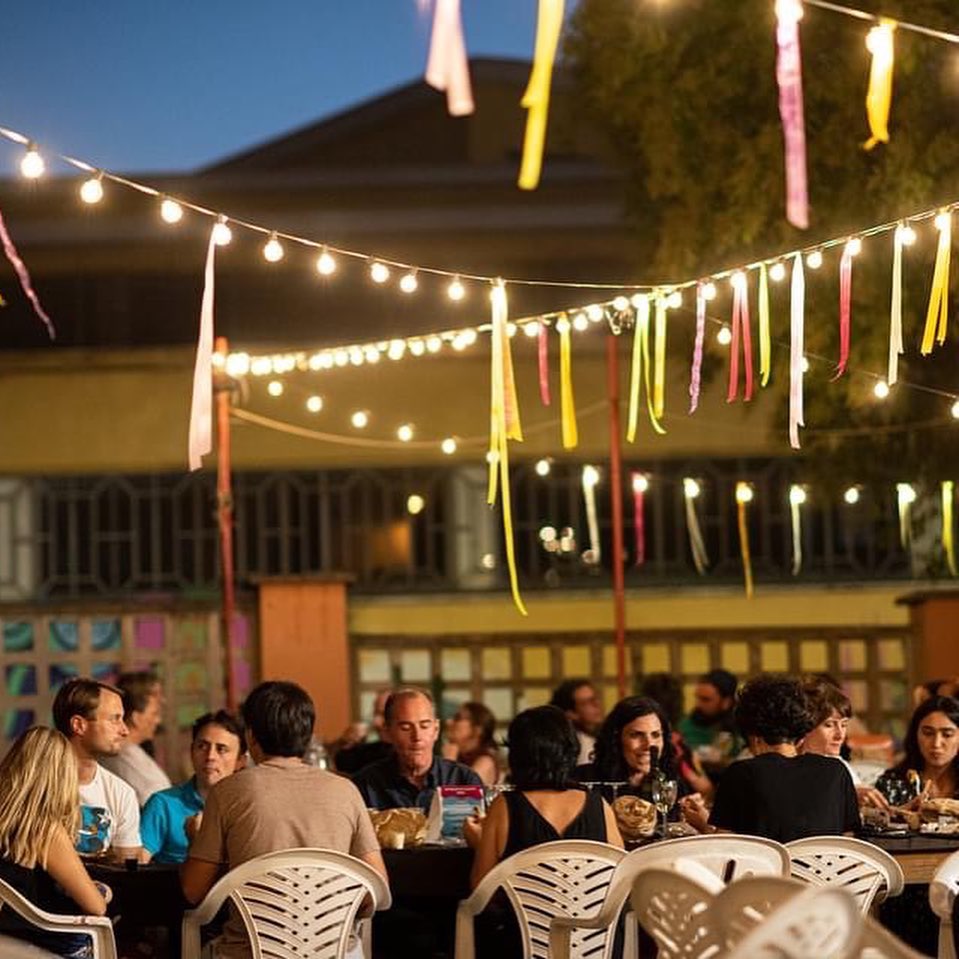 Venture down the metro B line and spend an evening in the heart of Garbatella, an urbanistic neighborhood layered with green courtyards, charming houses, and a new wave of buzzworthy eateries. After an afternoon getting lost amongst the dangling laundry, I always wind up at La Mescita for the familial atmosphere as much as the wine. The list is diverse yet refined — with natural options local to Lazio as well as some from France and Greece — and the menu, chock-full of seasonal tapas-inspired dishes, is written on a blackboard behind the bar. The whole operation feels not too far from a mom-and-pop trattoria; it's a microcosm of the ultra-communal neighborhood. (Plus, even amid a heat wave, La Mescita keeps that "cozy" feeling ablaze, with hand-strung twinkle lights brightening up the back porch during the warmer season.)
L'Antidoto
Vicolo del Bologna, 19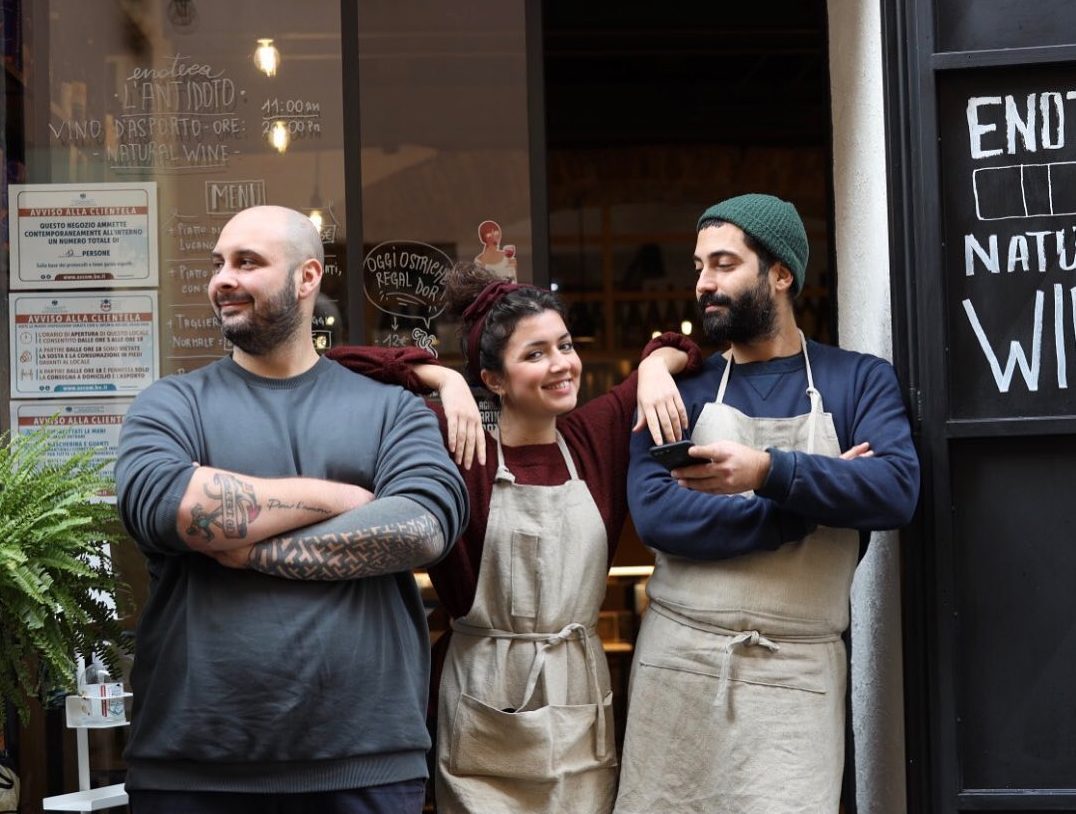 Tucked along one of the narrow, graffitied streets of Trastevere, Enoteca L'Antidoto was introduced to me by a local Roman wine devotee. While natural wine is on the upswing around Rome, L'Antidoto became the local frontrunner when it debuted its bold, natural-wine-only model in 2020. The space is small, with just over a dozen seats, but the list is long, with some 200 labels. A small countertop overlooks the enoteca's guest chef at work — a coveted position that's constantly in rotation. On the menu, rather than Roman standbys like gricia and carbonara, you're likely to find dishes made with local produce, like porcini mushrooms in egg yolk. Don't expect to see the same bottle twice, and don't expect to order by the glass, either: L'Antidoto is the kind of place where it's best to bring a friend or two for a relaxing evening in good company. 
MASTO Testaccio 
Via Galvani, 39/41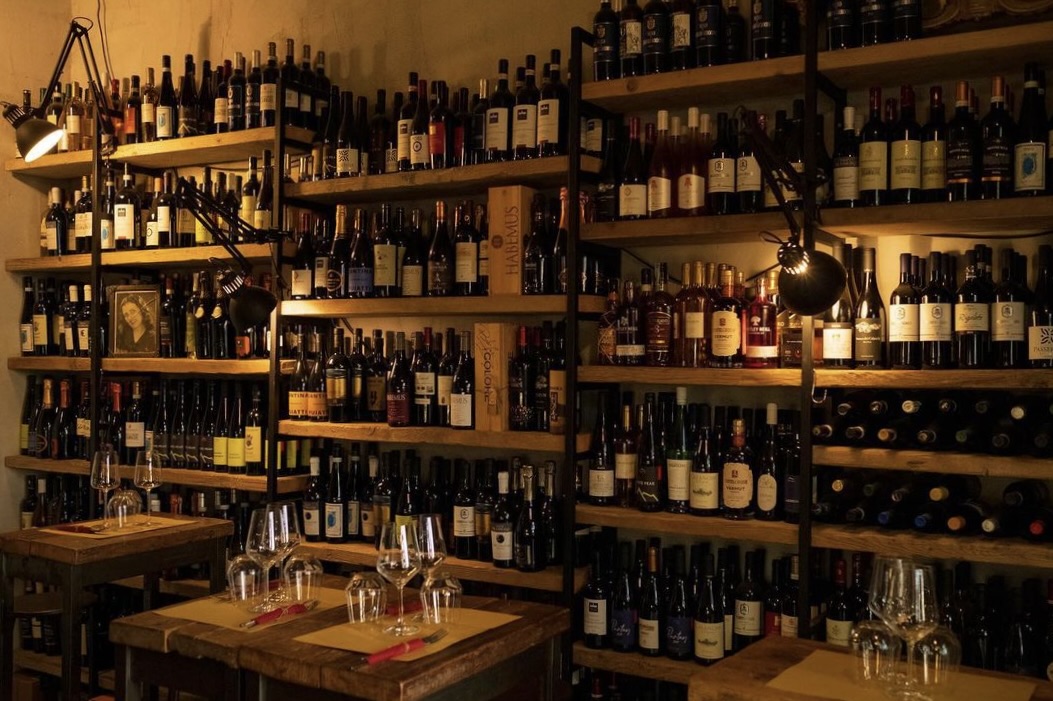 MASTO Testaccio is a small place in the heart of its namesake neighborhood, Rome's dynamic food lovers' district. Born as a gastronome's go-to for sliced meats and cheese, MASTO has evolved into a wine bar and restaurant, recognizable for its easy-going environment, eye-catching tile floor, iconic red bicycle dangling from the wall, and chandelier-like cured meats. Guests, a mixture of internationals and rambunctious Testaccini, come to MASTO for the wine and culinary excellence and stay for the welcoming ambience created by its owners, Rita and Emiliano. You'll find far more than just taralli and tabletop snacks to pair with the wines: Belly-warming specialties like gnocchi all'amatriciana and baccalà al pomodoro are two highlights on the food front.