Sicilian Alessi Ceramiche Dolphin Bookend, Set of 2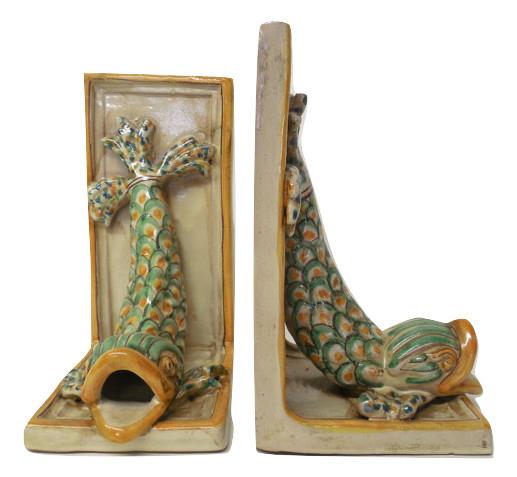 Add some old world beauty to your library with these handcrafted Sicilian bookends. They were were handcrafted by artisan Giacomo Alessi in his studio in Caltagirone, Sicily. He is not only a master of his craft, he is also a scholar in the field. His work both in majolica and in writing has been featured and published internationally and is especially cherished in Italy. His Italian ceramics evoke a mythological world of beauty cultivated by the rich Sicilian culture. Please note these bookends are sold together as a pair.
Each Sicilian Dolphin Bookend is 8.5" in height and 5.5" in length. Measurements are approximate.

This product is givenuaranteed "Made in Italy"
Dimensions
W 5.5" / D 8.5" / H 8.5" / 5.6 lb.
Material
Ceramic, Maiolica
Countries Availability

United States
You may be also interested in...