We admit we're a little biased when it comes to holiday gift-giving. Since most of our friends and loved ones love Italy as much as we do, we at Italy Magazine can shop close to home — literally or figuratively. Our shop contains a huge array of gorgeous Made in Italy gifts, foodstuffs and housewares, and our travel partners are constantly tempting us with fabulous tours and trips. 
If you're shopping for the Italy lovers in your life — or just looking for something special to gift yourself, check out our guide to the best Italian gifts for Italophiles. From the simplest gesture of a Christmas panettone to an extravagant trip to Italy, here are 11 ideas for gifts from Italy, made, selected and sent with tanto, tanto amore. Buone feste to you and yours!
Okay, here's an easy one. A Premium Subscription to Italy Magazine includes 12 months of access to our 20-year digital content library, all issues of Bellissimo, our quarterly magazine, plus e-books, mini-guides, and much more. For a limited time, a Premium Subscription also includes travel savings with ItaliaPass Primo, and, as a little bonus, two gourmet Vestri chocolate bars, courtesy of our partners at Tasty Ribbon.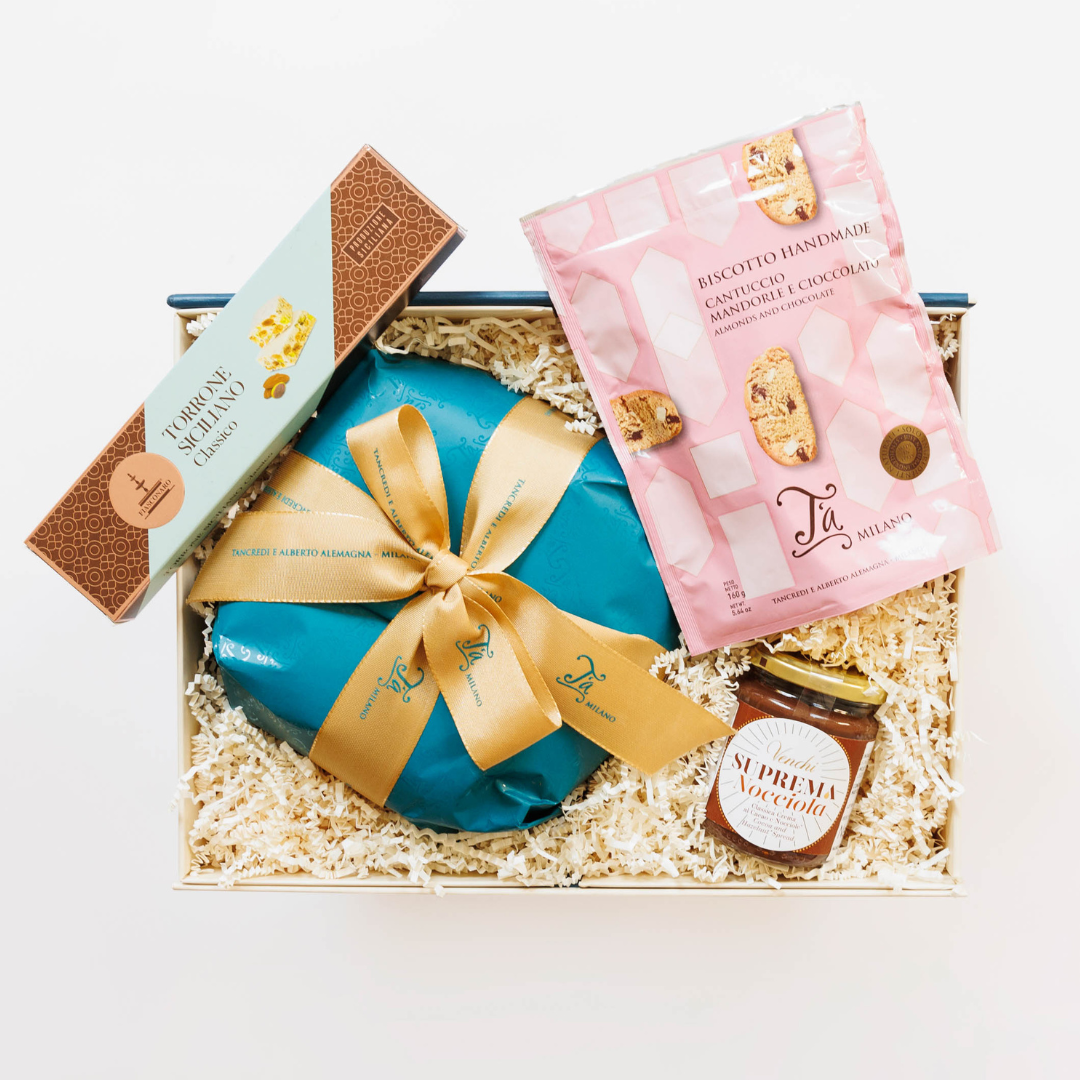 Tasty Ribbon is one of Italy Magazine's most trusted partners, offering high-quality, beautifully presented Made-in-Italy gourmet food items. Choose a thoughtful tea and chocolates gift set, or splurge on a Deck the Halls gift box, which includes a holiday ornament, a scented candle, a curated Spotify playlist and a panettone — of course — in a keepsake tin box. And here's another great idea: Enter our 12 Days of Buone Feste Holiday Giveaway and win one of six delicious Tasty Ribbon gifts!
Artist Alan Reed captures the ephemeral beauty of Italy's most spellbinding places, from Venice's Grand Canal at first light to a chilly day on Siena's Piazza del Campo or the iconic towers of San Gimignano bathed in afternoon light. Remind a past travel companion of your favorite trip together with one of Reed's limited edition watercolor prints or choose one to grace your own home — right near your luggage and passport!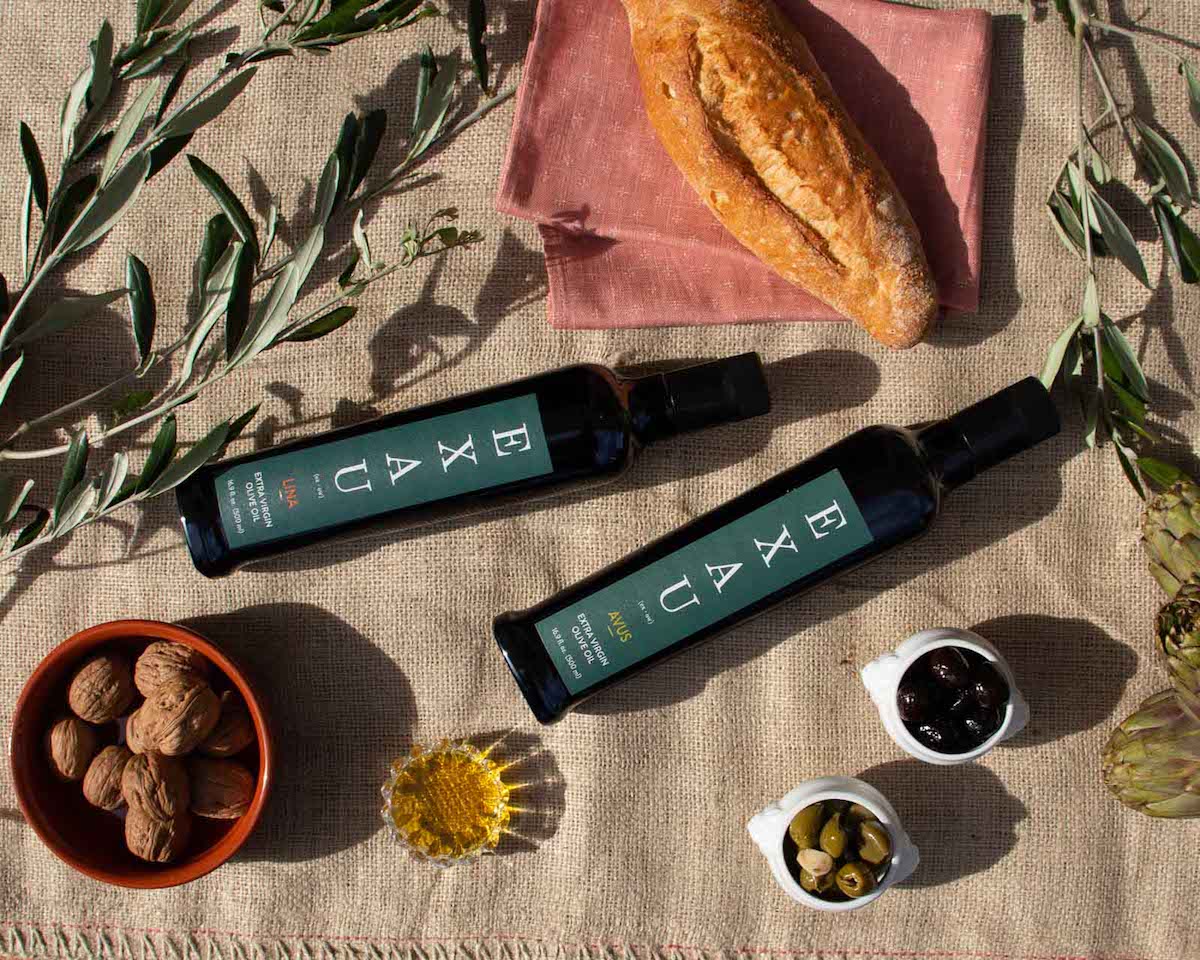 Skyler Mapes and Giuseppe Morisani are the dynamic founders and producers behind EXAU, an extra-virgin olive oil company that produces its "green gold" in the heart of Calabria. For that person on your list who won't abide the supermarket-grade stuff  — perhaps that person is you — nicely-priced membership in their olive oil delivery club makes a perfect (and practical) gift. Bottles ship quarterly, but different quantities are available, so you can adjust depending on what works best for your recipient's kitchen.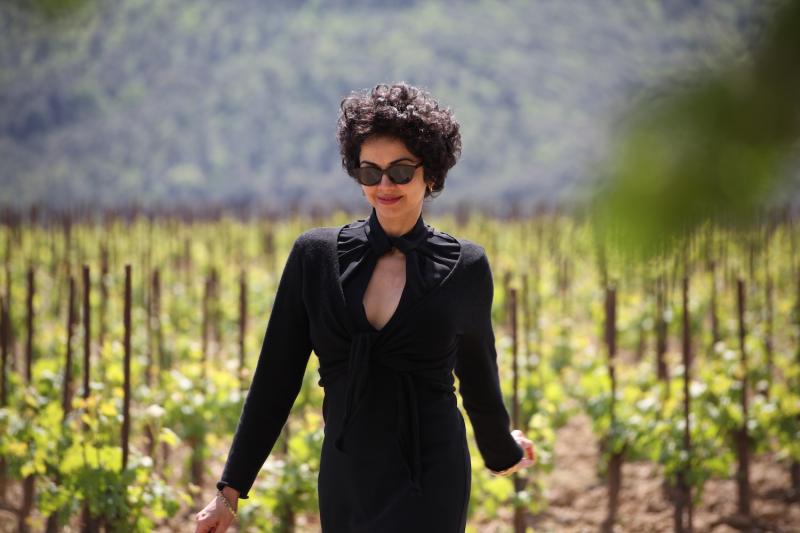 Know a writerly type who's craving a bit more creative structure and could use a seasoned guide? Tuscany-based Renaissance woman Kamin Mohammadi is known for her books Bella Figura: How to Live, Love and Eat the Italian Way and The Cypress Tree: A Love Letter to Iran, both of which draw from personal experience and history to weave a compelling work. Kamin's six-week memoir-writing course, offered on a rolling, by-demand basis, prepares you (or your giftee) to find the heart of your own story while also nourishing overall creativity, incorporating relaxation practices from her day-to-day routine as a yogi in Tuscany.
Since 1984, Bonechi Imports has been scouring Italy to bring the finest handpainted majolica ceramics to the United States. Each item is hand-painted and kiln-fired in Italy, using traditional colors, designs and forms. Choose a handy oil and vinegar set from the Umbrian ceramics hub of Deruta, a whimsical pair of candlestick holders from Sicily, or a beautiful handmade vase from Tuscany.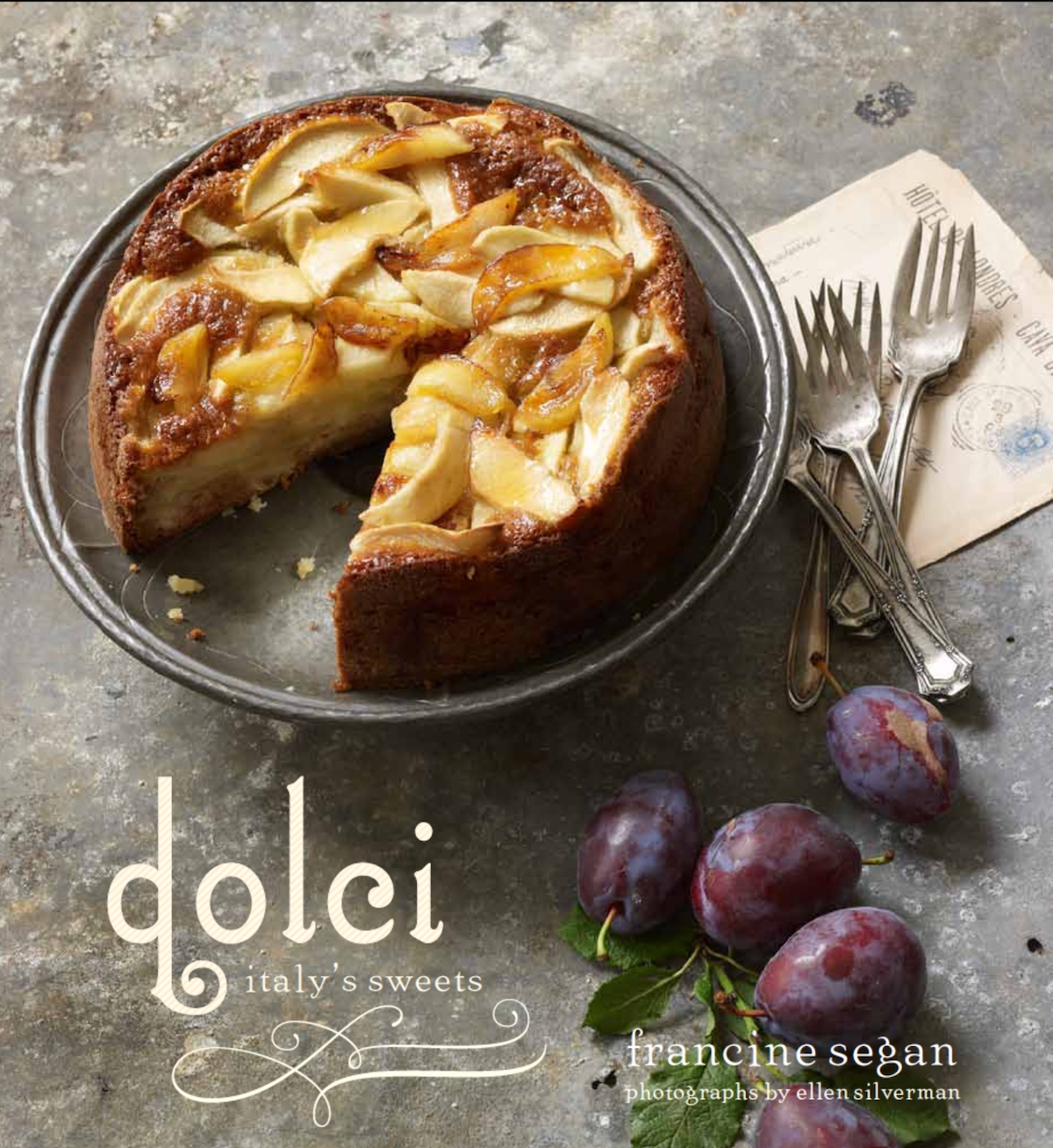 From one of Italy Magazine's most beloved and respected food writers and historians, Francine Segan, Dolci: Italy's Sweets is a rigorously researched, beautifully photographed and carefully documented recipe book for more than 125 of Italy's most delectable desserts and confections. Find recipes for classic cannoli, zuppa inglese and tiramisu to unique regional specialties like licorice granita and chocolate eggplant. Perfect for the baker and candymaker on your list!
It turns out that Italy Magazine's distinguished wine writer Dick Rosano leads a double life. When he's not waxing on wine, he's authoring the Darren Priest mysteries, a fast-paced series about a former intelligence agent turned oenophile in Italy. Art imitated life, maybe? Priest's life-and-death intrigues weave past and present, and showcase Rosano's knowledge and affinity for Italian food, wine, history and archaeology and make for great fireside reading!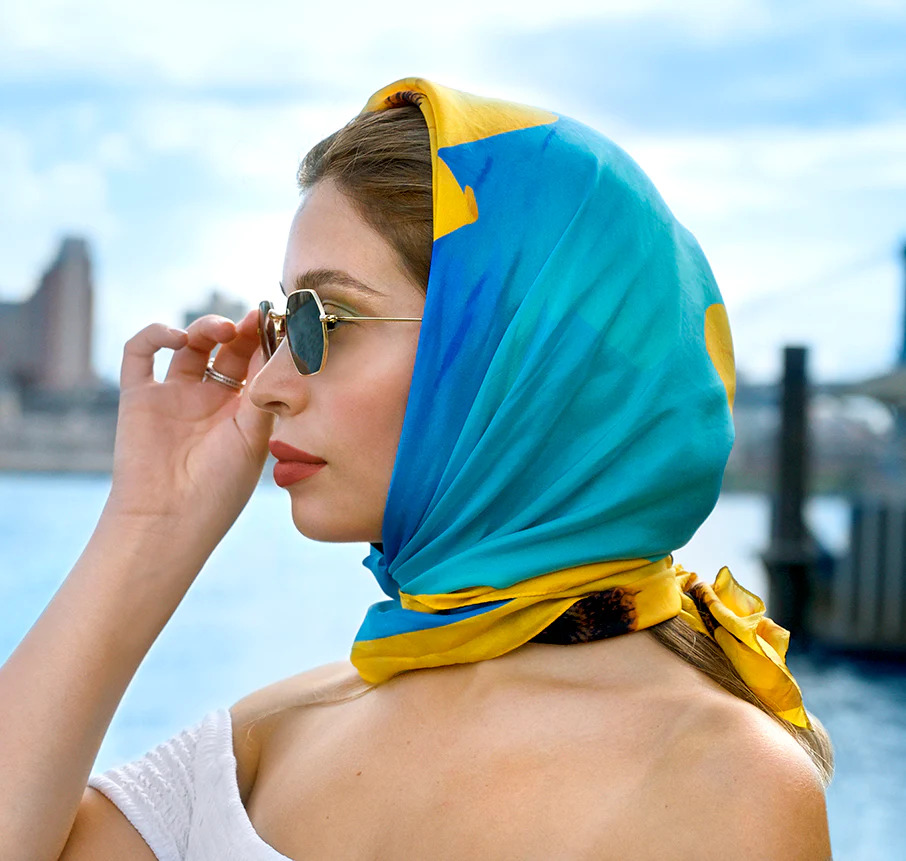 Wrap your hard-to-buy-for fashionista in a gorgeous silk scarf or sarong from Di Fiore New York. Made in Italy from responsibly sourced silk twill, these beautiful works of art are based on handpainted designs by Italian-American artist Andrea Di Fiore. Her timeless floral prints are inspired by her love of nature and will become an instant go-to accessory for your stylish giftee.
We're big fans of Italy Magazine contributor Laura Itzkowitz's informed takes on Roman history, culture and lifestyle. Her new Substack newsletter, The New Roman Times, celebrates the Eternal City like only a local can. A subscription to the NRT supports her efforts and is a great complement to any trip to Rome — even if it's just armchair travel. 
This isn't an Italian gift per se, but it sure will be useful on your next trip to Italy. According to Travel + Leisure, The New York Times, Good Housekeeping and many other authorities, the TravelPro Elite Softside Expandable Spinner is durably constructed, extremely well-designed, and worth every penny. The 19- to 21-inch models are approved for carry-on, so you can whisk through security and on to your flight to Italy. With a lifetime warranty, this may be the last piece of carry-on luggage you ever need to buy yourself — oops, we mean gift to a friend!