Starting off with a bang! The long-awaited Expo has kicked off this past weekend in Milan with an opening event that not many will forget. The beautiful voice of Andrea Bocelli wowed crowds in piazza Duomo on April 30th, with Bocelli also named Ambassador Extraordinary of Expo Milano 2015, which you can see here. Also inaugurated was the 'Tree of Life', with a thrilling display of light, water, and laser-beams in perfect musical synchronization to the sound of Rossini.
On May 1 the official inauguration was held in the open air theater, and began with one minute's silence to commemorate the loss of life caused by the recent earthquake in Nepal. Giuseppe Sala the commissioner for the 2015 expo stated ""No fewer than 54 individual pavilions have been built by the participant countries, a result never to have happened before", said Sala, "and, to allow countries with fewer economic means to participate, we have created nine Clusters, the collective pavilions grouped according to criteria related to theme Feeding the Planet, Energy for Life"."This Universal Exposition," added Sala, "has been a great test of work organization, and will be a wonderful opportunity for the tourism sector." Other famous figures heard at the May first ceremony include Pope Francis who gave a speech at via a video link from The Vatican who said "We must globalize solidarity" and Italian Prime Minister Matteo Renzo who ended the ceremony with "Today Italy has awakened".
For those who don't yet know much about this huge event hoping to bring more tourism and light to Italy, the world expo features stands from all over the world will last a duration of six months, until October 31 in Milan with the focus on nutrition and the future of food. The history of world exhibitions seeks to showcase achievements that various societies have made, while also promoting creativity and global engagement along with sharing new technologies. This particular expo is projected to attract over 20 million visitors.
This year's theme is 'Feeding the Planet, Energy for Life' and 145 countries will show their commitment to creating sustainable ways of producing and delivering food across the globe while guaranteeing the safeguard of the planet. The Italian government is currently working on a list of solutions to food waste and goals on fighting world hunger. This event is a chance to have the entire world in one city, where the public can see ideas and innovation live on site. Plus visitors can taste a fair amount of culinary delights from all over the world. 
The architecture of the pavilions around 'the world' is a site to see, LED technology mingled with architectural prowess. Crowds were impressed by the China Pavilion, named 'the land of hope' with a structure resembling a continual field that starts at the entrance to the plot and continues inside the pavilion, with traditional Chinese architectural features. It is the second largest foreign pavilion next to Germany, covering a space of 4,590-square-meters.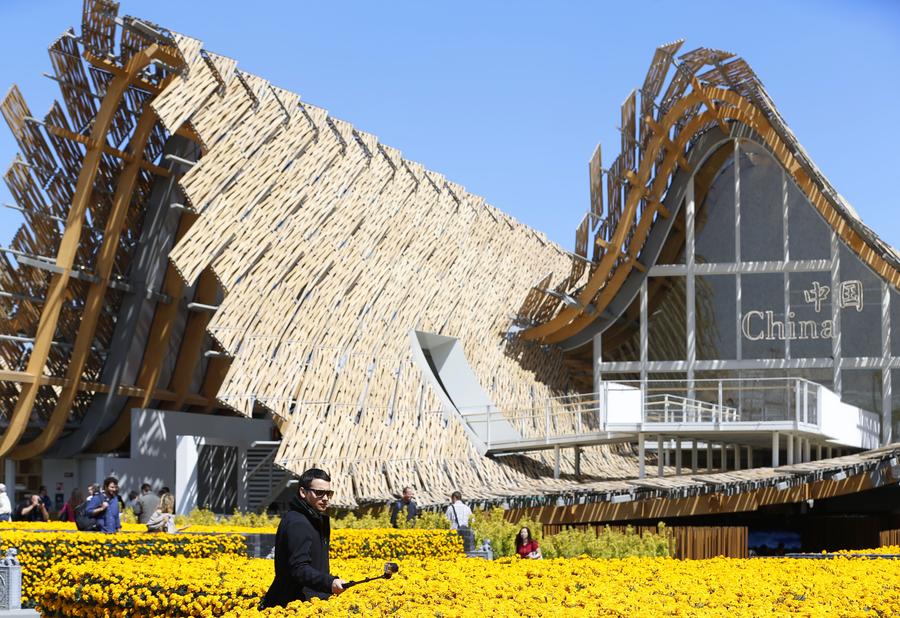 Tickets can be purchased online on the Expo's website and through its official app. They will also be available through other channels, including branches of Intesa Sanpaolo bank. Discount packages are available for families with children, people over 65 years old, groups and schools. Children under four and carers of people with disabilities are entitled to free tickets. According to Milan Expo, the average ticket price will be 32 euros.
This event is also a chance to explore the city of Milan and the surrounding areas, we have a few suggestions on what you can see besides the expo here.