For many of us in lockdown, it was a time to reflect on how we might better spend our time. How to finally tackle that passion that isn't work-related and that we've always said we wanted to do. Lockdown or no lockdown, this is a concept we should all prioritize. Things that bring us joy and are entirely productive, like embarking on an online course, especially one that allows us to embark on the journey of learning a new language.
Of course, who hasn't told themselves they wanted to do that? Sure, one can take Duolingo lessons or enrol in Babbel but what most of us humans need is consistent motivation with clearly-set goals. Not merely a hobby per-say but actually taking the time to invest in a new skill that also happens to be a lot of fun! 
We know that many of you are interested in learning Italian and maybe even planned to come to Italy this year to enrol in a local language school. Plans may have changed but know there are still really great options to follow this dream from home. One such school is offering this streamlined opportunity and is based from Milano. 
Il Centro opened its doors to its first students in Milan in 1986. Enrica Cavo and Luisa Turolla thought up the idea for the school after having taught Italian in both Italy and the US. At the time, there were no specific didactic materials; the only available teaching resource was an outdated textbook so they created their own unique course program that has been successfully teaching foreigners Italian ever since with a very impressive number of returning students. 
With their help, you'll be speaking Italian in now time. Here are five great reasons to enroll into an Italian language course online. 
Not just grammar, teaching you how to comfortably have a conversation!  
When I first moved to Florence years ago, I was the only one in my study abroad program with zero Italian language experience. Most of my cohorts had at least a semester or two under their belt while I could barely utter "cappuccino" at the coffee bar in the morning in fear of butchering the Italian language. In fact, so many students in my class were grammar-experts who corrected my fumbles regularly but froze in any situation that actually required a natural flow of conversation with humans. 
This is why I've come to believe that regular conversation and gentle linguistic pushes are just as important as rote learning, especially for a language like Italian. It might be tempting to want to quote Dante's Canto XI of the Divina Comedy after the first week but it might not be the best for practical day-to-day life. At Il Centro, their online tutors use interesting audio and video pieces so that you can practice comprehension, writing, and speaking, not to mention getting to know the culture, vocabulary, and grammar. Conversations are regularly encouraged and often spontaneous – and making mistakes is just part of the learning process. No harm done! 
During the online classes, the teacher uses an interactive whiteboard that helps you understand everything through texts, drawings, or images. You also have the ability to write from your computer or cell phone. What's great about their system is that they have the ability to create separate classrooms for you and your classmates where you can work in pairs or small groups without being disturbed by others for the time needed to complete the assignment. If you need the teacher, all you have to do is call them and they'll be there within seconds! 
how_online_lessons_works_1 from Il Centro on Vimeo.
Easy to fit into your schedule 
Even if most of us find ourselves at home right now, it's likely you to still have some sort of structured schedule to adhere to, especially if you're currently smart-working and taking care of a family. The most obvious bonus of online learning lessons is that there is no commute. You can quite literally log-in when you wake up, or arrange when you have an hour break, and you can start learning as soon as you want to. That being said, I know that personally in order for me to commit to something, I need a bit of accountability and consistency to keep me on the right track. That could be simply sticking to a certain hour of the week or doing it together with a friend who can help motivate you to keep up your language game.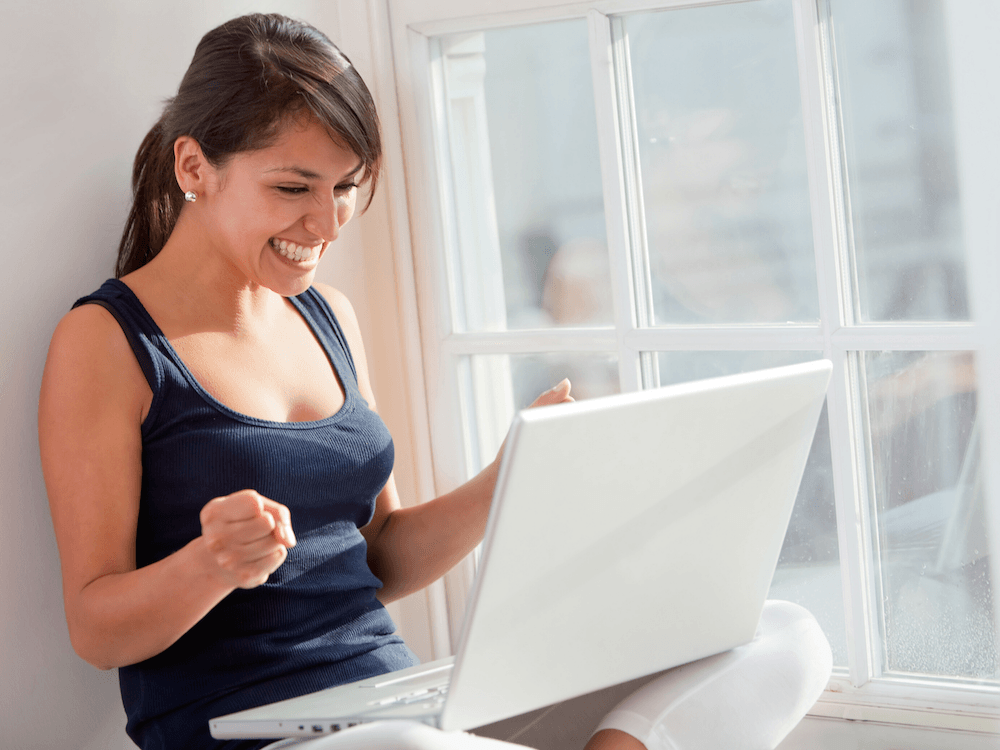 Your online experience can one day be an offline one!
I know I might sound like a broken record about how wonderful an online Italian course can be but there are in-person options for when people feel comfortable enough to travel. Why not start your online course from home with a buddy and work together towards a goal of eventually visiting the school in person, getting to know Brera, Milan, on a deeper level and meeting your teachers! 
Another reason this is a great idea is because the Brera neighbourhood in Milan is one of the city's most interesting quartiere. Centered around Via Brera, this neighborhood in the historical center of Milan, it has distinct bohemian and artsy feel, which has given it the nickname of "Milanese Montmartre". We say stroll along the picturesque streets lined with independent boutiques and art galleries. While you're there, visit the Pinacoteca di Brera gallery, located in Palazzo Brera, to see the impressive collection of masterpieces by Raphael, Piero della Francesca, Titian and Andrea Mantegna, among others.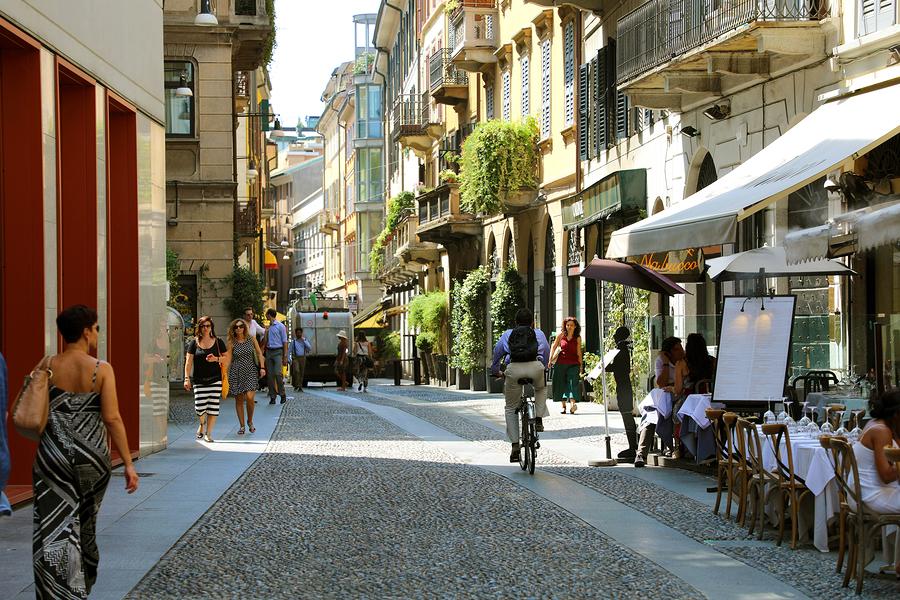 It's more affordable than you think! 
It can be hard to justify any extras right now, we get it, but a lot of people have the perception that language classes are more expensive than they actually are. Prices at Il Centro are accessible to all budgets, from those who want an introductory 10h course, 1 week course for 100€ to those who want to try a month of classes (40 hours) for a very affordable price of €290 which adds up to less than 8€ per hour. Considering that I was once quoted 40€ an hour for language lessons here in Florence, this is quite a reasonable fee. I know it can be tempted to do everything "free" online but without a structure from a credible language school you'll often find yourself distracted and unmotivated so it pays to trust professionals and stay accountable.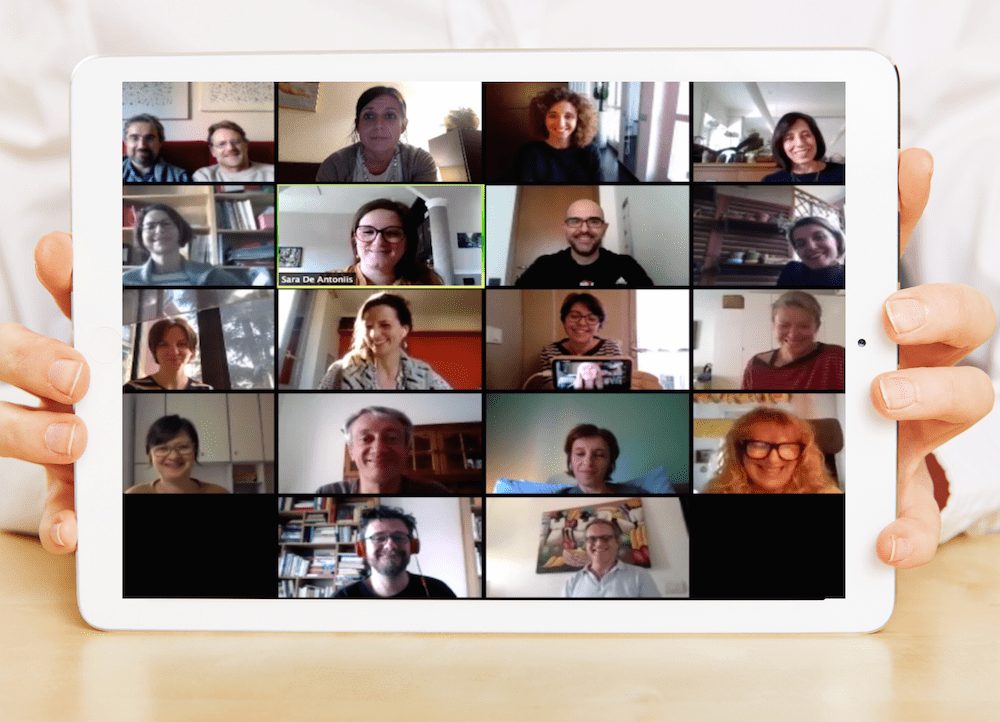 It's FUN, and there are often extras!
The most important part to the language learning process is quite frankly, having a bit of fun. Getting to know not only your teachers but fellow students as you practice Italian is a great way to get out of the "bubble" of being at home with limited social interactions. These aren't your standard lessons but instead include creative linguistic games, quizzes, grammar and vocabulary exercises. During these activities students interact with each other, discuss linguistic problems, and figure out the correct answers together.
Il Centro also offers additional afternoon activities that are free for students like "aperiweb" where anyone is invited to bring the beverage of their choice to chat casually in Italian. Other previous afternoon activities included a guided "virtual" visit to a museum in Milan. These extras are once a week and help break-the-ice between virtual classmates and teaches during their down time. 
To find out more about Il Centro's online school, visit their official website here and discover how it works. We wish you well on your Italian language journey! Dai, forza! (C'mon, you can do it!)