By Giulia Stasi
In the Winter of 2016 I moved to Puglia with an idea of opening a center where people could come together to experience life. The push to get me out of The City (New Yorker born and bred) was the idea of opening a coldpress juice bar in the historic center of Lecce. An idea that still vividly lives within me. These days, Lecce is considered to be the "Florence of the South"- and it's an exciting time to be here. 
However, life happened and within only a few months of living in Puglia my plans changed and it become clear that the idea behind the juice bar at the time was really more about wanting to do what I do best: bring people together. It has now been four dynamic years since the Aia opened its doors. 
The Aia is an Agriturismo located on five acres of land that grows olive, nut and fruit trees. We host weekly yoga classes and massage therapy sessions are always available. The town of Nardo is just 3 kilometers away, and in the heart of the town there are many special places to visit and sit and just be. 
Luckily the hospitality aspect came somewhat naturally to me, having worked in restaurants in New York City for most of my 20s. But the learning curve for the agricultural elements was high. What does a city girl know about harvesting and pressing olives to make olive oil? And even though I can recall all the hot summer months when my Nonna would slow cook the fruit to make marmalade I myself had never learned to do so. Never a dull moment indeed. 
So what is the Aia and what do we do? At the heart of the Aia is really a place to come and eat well, relax by the pool, disconnect, have fun, and meet new people. We host a series of yoga retreats throughout the year, as well as a list of different workshops ranging from astrology, to palmistry, to five-elements and detox strategies according to the principles of Chinese Medicine. I am a New York State licensed acupuncturist and along the path have met countless amazing humans in the wellness world. We collaborate to create one to five day mini retreats and workshops empowering people to go home with new information regarding self-care and health. Everything we do at the Aia is intimately interwoven with the cultural happenings of the territory. Clients leave having learned to make homemade pasta, and at the very least, deepen their knowledge of local wines! Yes to good wine!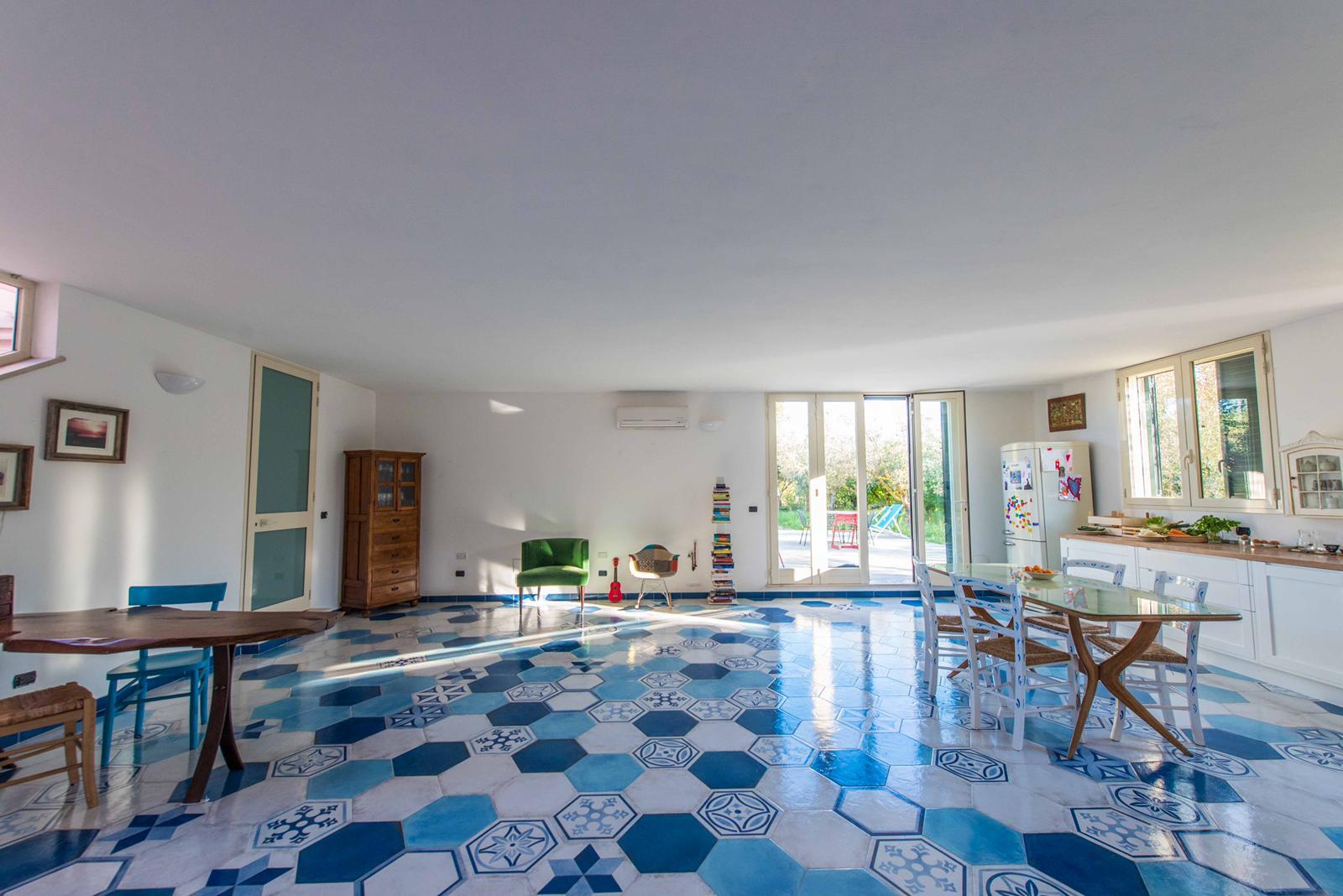 Leaving New York wasn't easy per se. As one of my American friends and renowned acupuncturist  living in Lecce —Teressa Canosa — once said regarding her one way ticket from the USA to Spain, the months leading up to leaving was like living in a video game - it was hard to distinguish reality in those months. And like everything in life, there are ups and downs, things that come easy and things that don't.  However I can say with certainty that I would not change a thing: country life, 100%. Not to mention the sea; the sea is everything! 
We host a number of Wellness Experience weeks At the Aia and the next one begins September 13. This time we have returning clients and couldn't be happier. These weeks feature a daily yoga practice in the morning led by Kamal Fanibanda. She is a talented yoga teacher with Indian origins who grew up in the UK and similar to myself, transformed her life- once a helicopter engineer living in Northern Italy, now one of the most talented and inspirational yoga teachers living in Puglia. Our Wellness Weeks are very intimate and the connections that are created among us and our clients continue to last well past the time we spend together.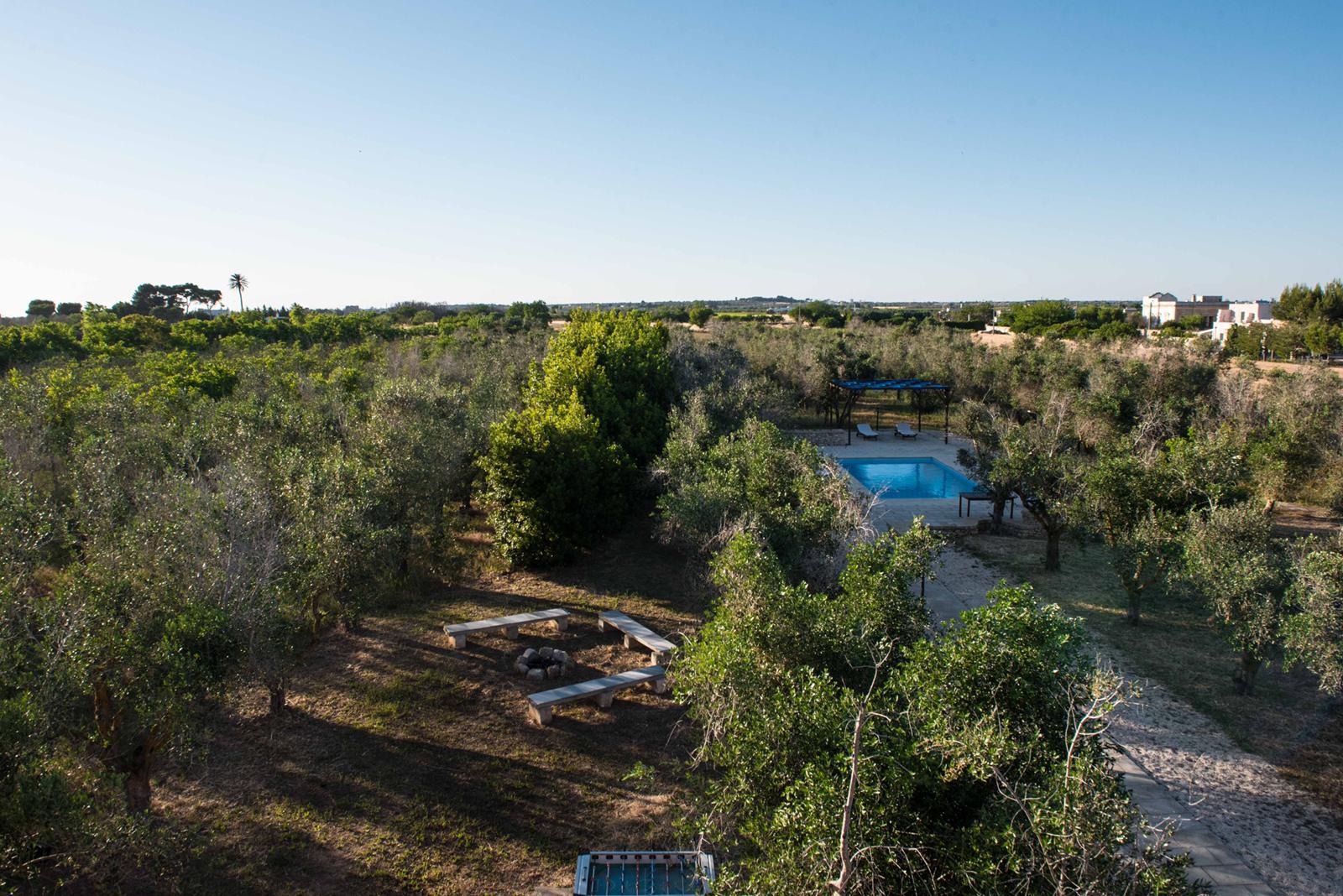 The Aia has eight rooms and sleeps sixteen people. Our home restaurant-farm to table project is growing and it's one of the aspects people really come to appreciate the most.  
Since connections and local businesses are at the heart of what the Aia stands for, I decided to interview three local business with whom I've collaborated with over the years and who, similar to myself, have taken a hit in the wake of the Covid pandemic. These businesses are really a lot more then just professional collaborations but over time have become real friends, and in these days that type of contact is everything. 
Porticciolo Cafe
Meet Maurizio and Milo. These two are a father and son duo originally from Siena. They opened the Porticciolo Cafe in 2012. It sits directly in front of the sea and during the busy spring and summer months they work around the clock catering to the endless stream of traffic that passes though. For me personally the Porticciolo is a home away from home. In the early mornings I go to pick up my order of just out of the oven, hot and absolutely perfect cornetti (Italian version of a croissant) to take away for the breakfast service. At this a time of day, only the fishermen are out, and starting the day like this is the true meaning of peace. Later in the day I generally stop by for a sunset drink on one of many endless summer days. Maurizio and Milo owned and managed a famous club in Siena prior to coming down to Puglia to begin a new chapter. For the quarantine they both went back to Tuscany to be with their wives. During the first phase, of course all businesses where closed but as soon as they could, they opened for take away and since May 18th its been back to business as usual.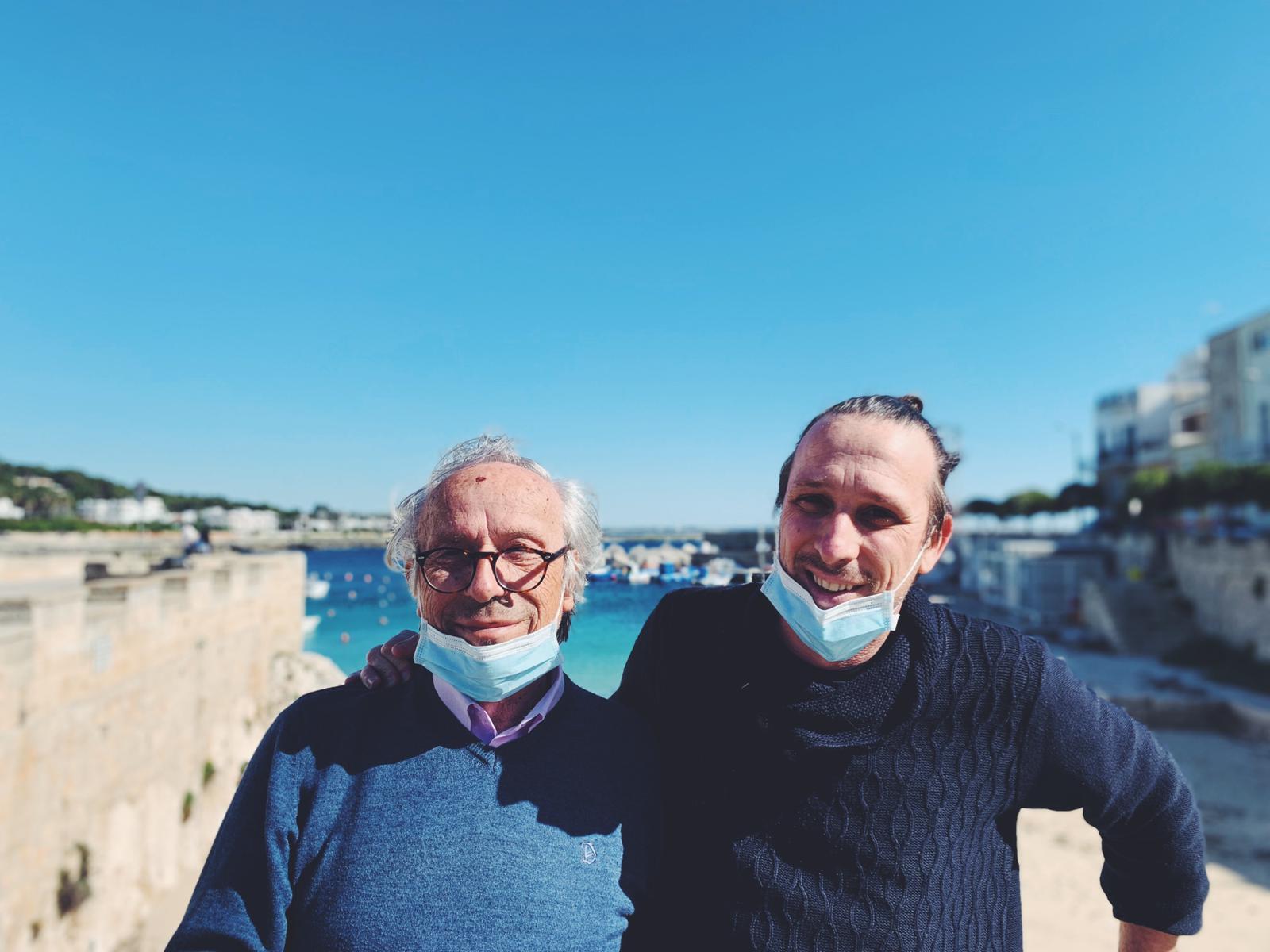 La Vetrina Del Gusto
In the heart of the heart of Nardo - in the stunning baroque Piazza Salandra there is a place called the Vetrina Del Gusto. In 2015 La Vetrina won a regional funding for tourism initiatives and on December 21 had their inauguration. The physical space is owned by the "commune/the city hall" of Nardo. However, the project is one of uniting local artisans to feature their products to the public. The Vetrina sells products exclusively from Nardo ranging from wine, to pasta, to olive oil, breads and more. The Vetrina for us is also a home a away from home as it's the place where we host our wine tasing for our clients. The wine and olive oil tastings take us on a trip through the senses of the Deep South of Puglia's Salento, teaching clients the details about what makes the olive oil taste as it does, as well as a detailed explanation of differences between Red, White and Rosatto. Plus we learn about food and wine pairings. And of course along with the wine tasting the spread on the table is something quite memorable and definitely very tasty.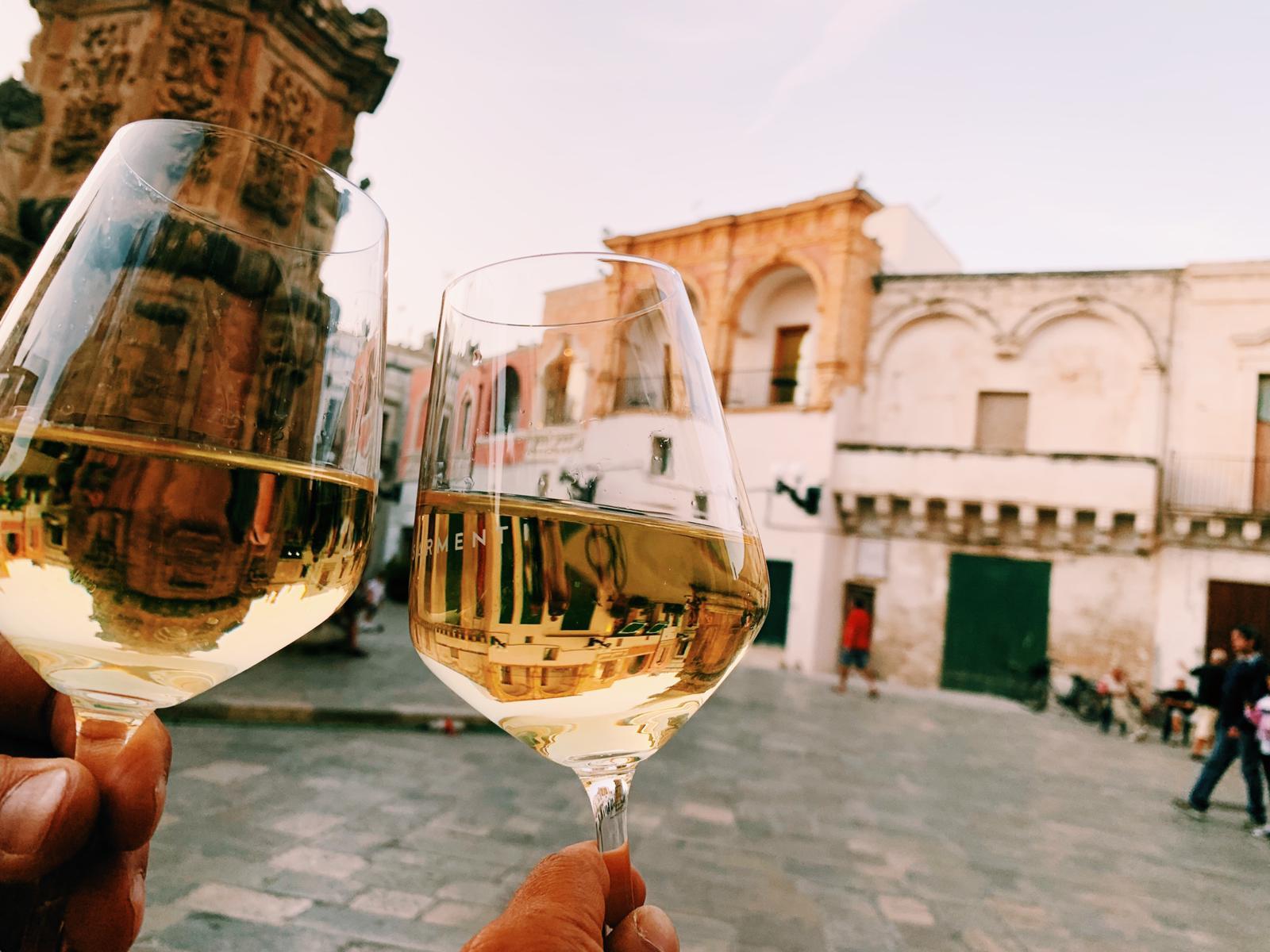 Baldo Gelato
The last local business I interviewed for this article is the owner of Baldo Gelato. Sandra. Similar to myself, she is a half-blooded Pugliese (half Tuscan) who eventually moved full time to Puglia. She opened her gelateria in 2016 and since then has gone on to receive the black award for her gelato. I had already been a dedicated client as it's the hands down best artisanal gelato around - she was already a follower of the Aia on Instagram but it was not until last September that we become friends as we discovered our daughters were starting the first grade in the same class. Since the fall we have designed a project we are very excited about which is planting more fruit tress At the Aia that Sandra will then use to make gelato.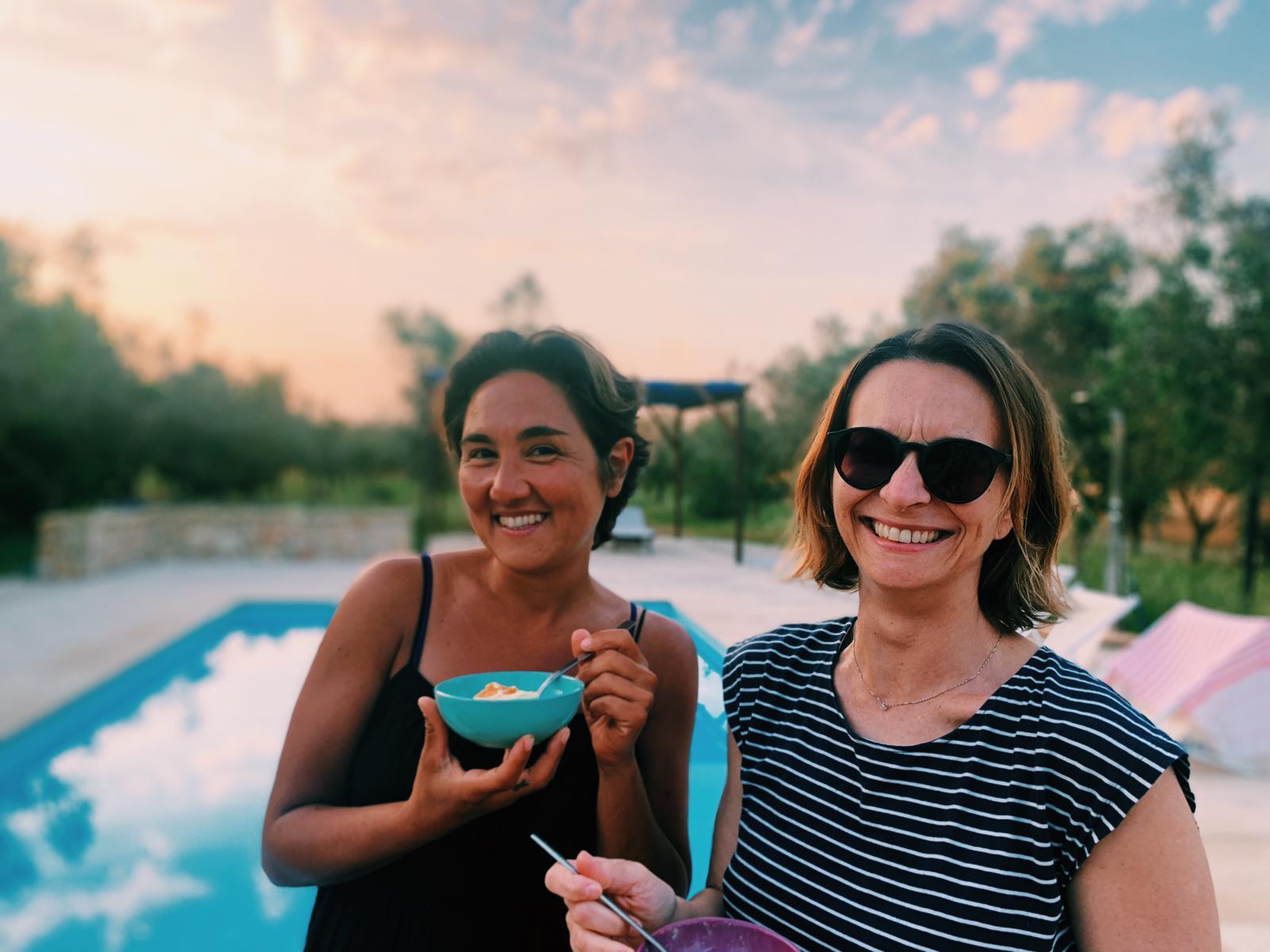 Call it serendipity or call it luck that I met these wonderful people who have become an important part of the experiences At the Aia, but I think when it's meant to be, it all just falls into place.
If you are interested in discovering a more authentic side to Puglia, check out At The Aia's website here, also stay tuned for their exclusive wellness experiences. The next edition takes place this September.