Ed.: Welcome to Italy Magazine's new and more holistic coverage of hotels around Italy. Keep an eye on this series as it continues to grow, and check back for more vetted-by-us properties when you're planning your next trip. 
While stays are hosted by the featured hotel, Italy Magazine and its writers do not accept compensation or gifts in exchange for positive coverage.
Why we love it
Baglioni Hotel Luna might date back nearly a millennium, but the elegant open kitchen, East-meets-West spa and inimitable Venetian interiors feel as luxurious as ever. With its own private jetty, the Baglioni Hotel Luna is VIP Venice at its best.
What to expect
La Serenissima can often be a little less than serene, especially in and around Piazza San Marco. Not so at Baglioni Hotel Luna, where the chaos and crowds are forgotten as soon as you step through the heavy brass doors. It's old-world luxury, with velvet carpets and gilded mirrors, and an atmosphere which would appeal as much to 19th century Grand Tour-ing flâneur types as to modern honeymooners or families in search of something truly Venetian.
Background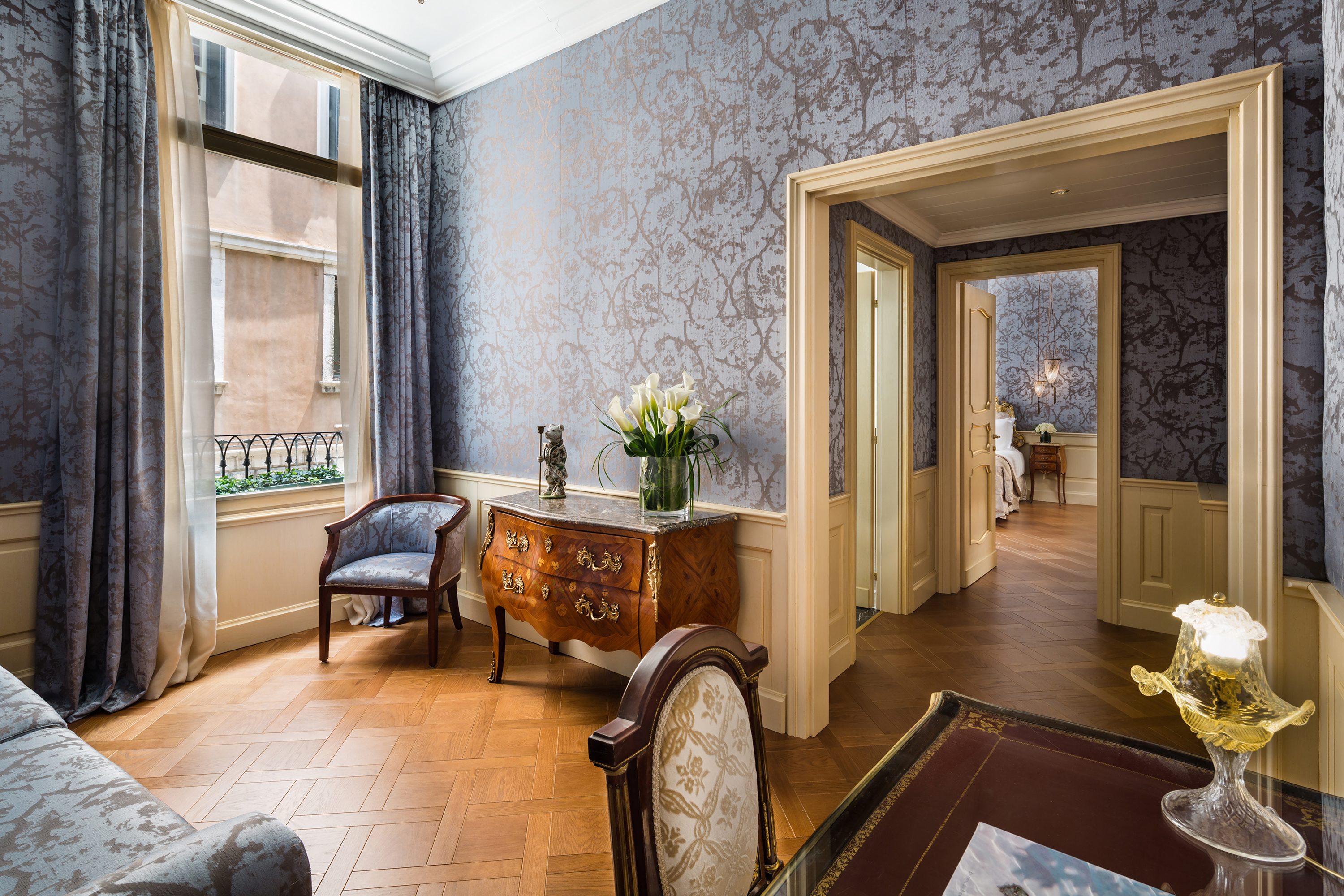 Baglioni Hotel Luna allegedly dates back to the Knights Templar in 1118. By 1574, it had become known as the Locanda della Luna — locanda means "inn" or "lodging" — inspiring its current-day name. It's part of the luxury, Italian-run Baglioni hotel group, which has put its stamp on the new spa and restaurant.
Location, location, location
If someone claimed the phrase "location, location, location" was invented because of this hotel, there'd really be no way to contest the evidence. Hotel Luna's location — in an elegant palazzo pincered between St. Mark's Square and the Doge's Palace on one side, and its own private jetty on the Grand Canal on the other side — couldn't be better. Arrive by gondola to a warm welcome from the portieri.
Where you'll sleep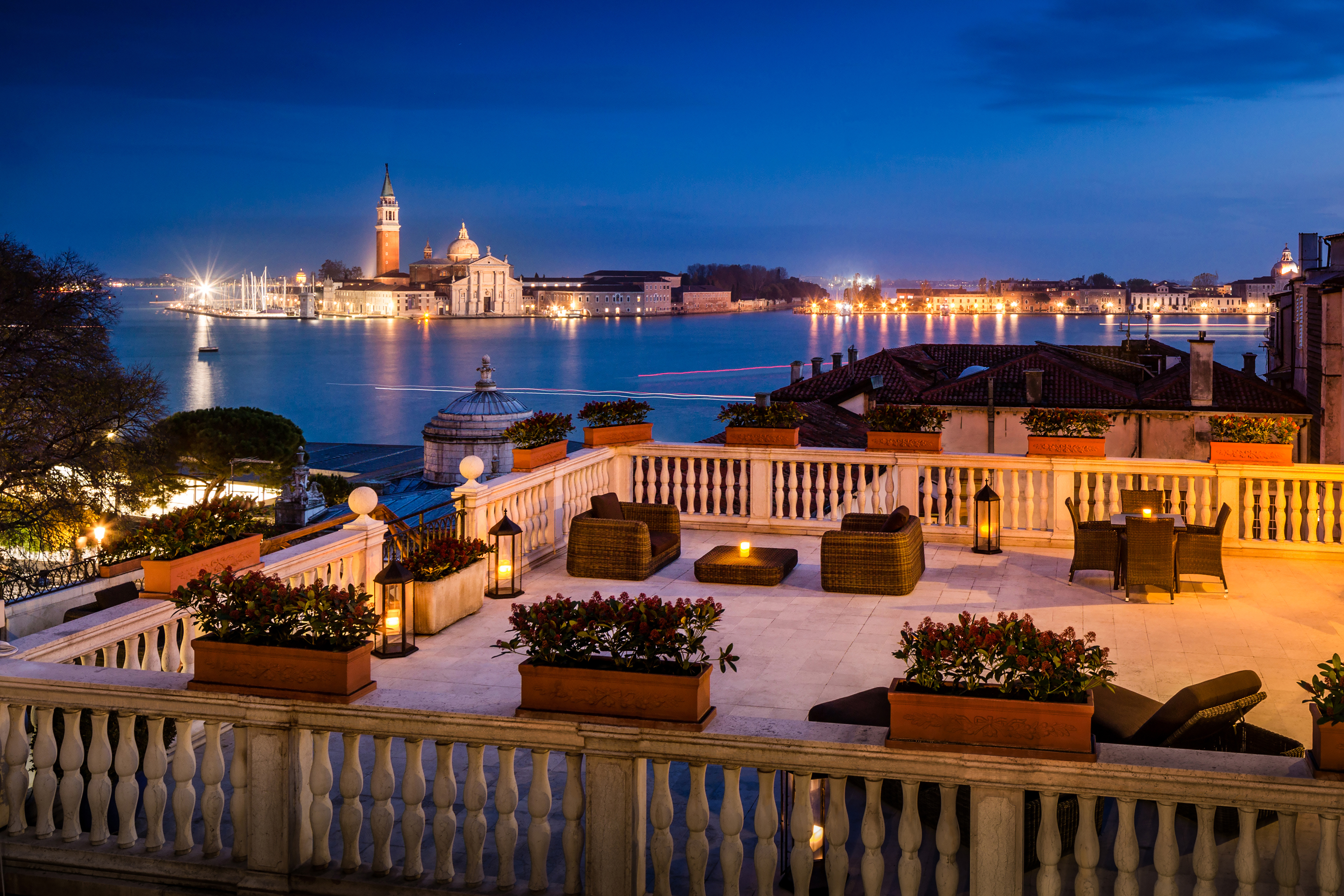 The 91 rooms and suites are a maximalist dream, with opulent wallpapers, Murano chandeliers and marble bathrooms. Paired with all the historic grandeur, though, are new-millennium perks like Apple TV. Some of the rooms overlook the streets and canals, while others have views onto the Venetian lagoon and the islands. For a real splurge, the over-the-top San Giorgio Family Terrace Suite has panoramic views over the eponymous island — from its 100sqm terrace, no less.
Dining and drinks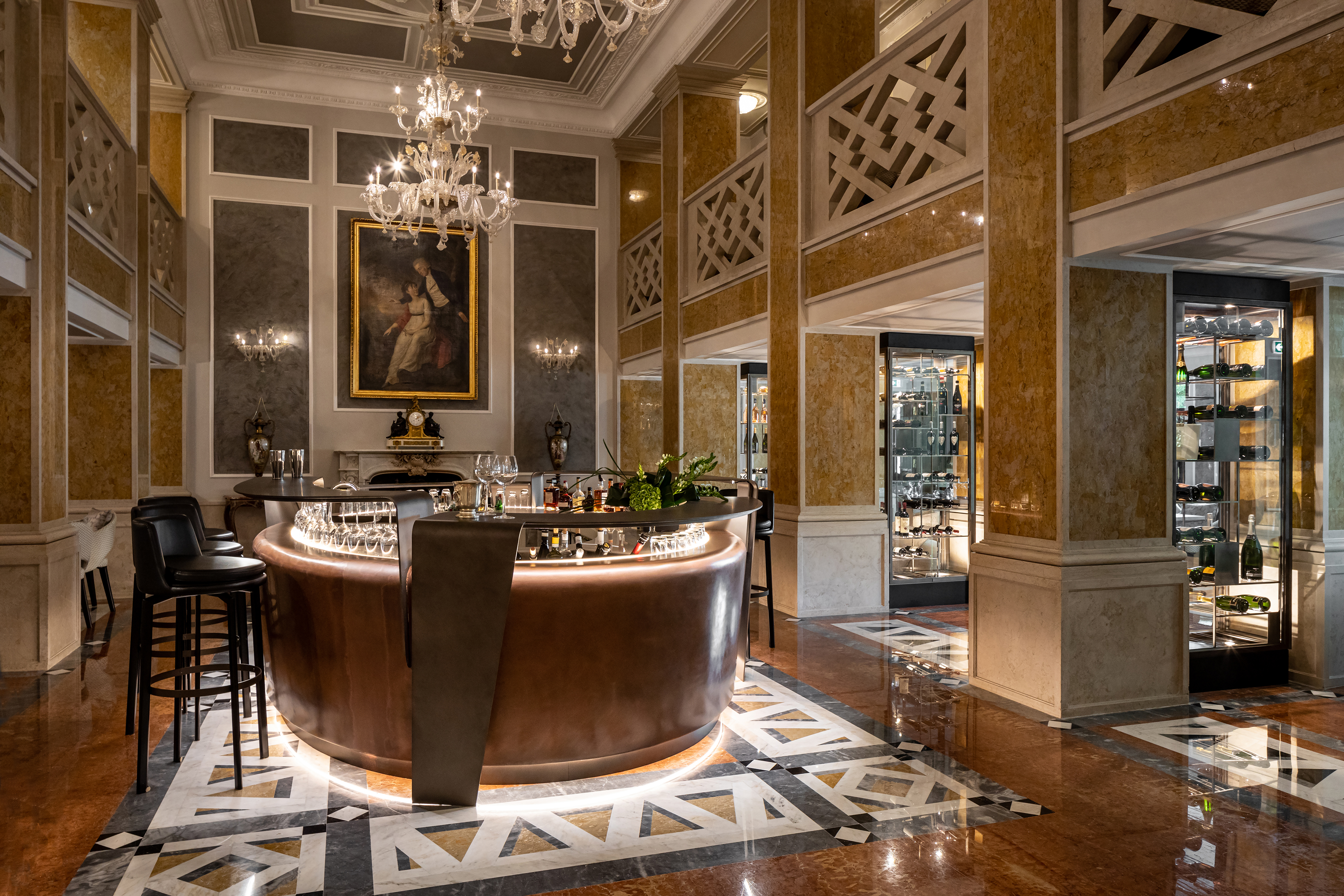 Michelin-starred chef Claudio Sadler has made his mark on the refined new menu in Canova restaurant, which serves Venetian classics like Sarde in Saor, but with a fine dining twist. At lunch, a bistro menu serves more casual Italian classics, while the adjacent Canova Bar stirs up cocktails and dishes out snacks until midnight. Breakfast is a classic hot and cold buffet, served in the Marco Polo Ballroom. Be sure to check out the original 18th-century frescoes  while you're tucking into your omelette.
Service notes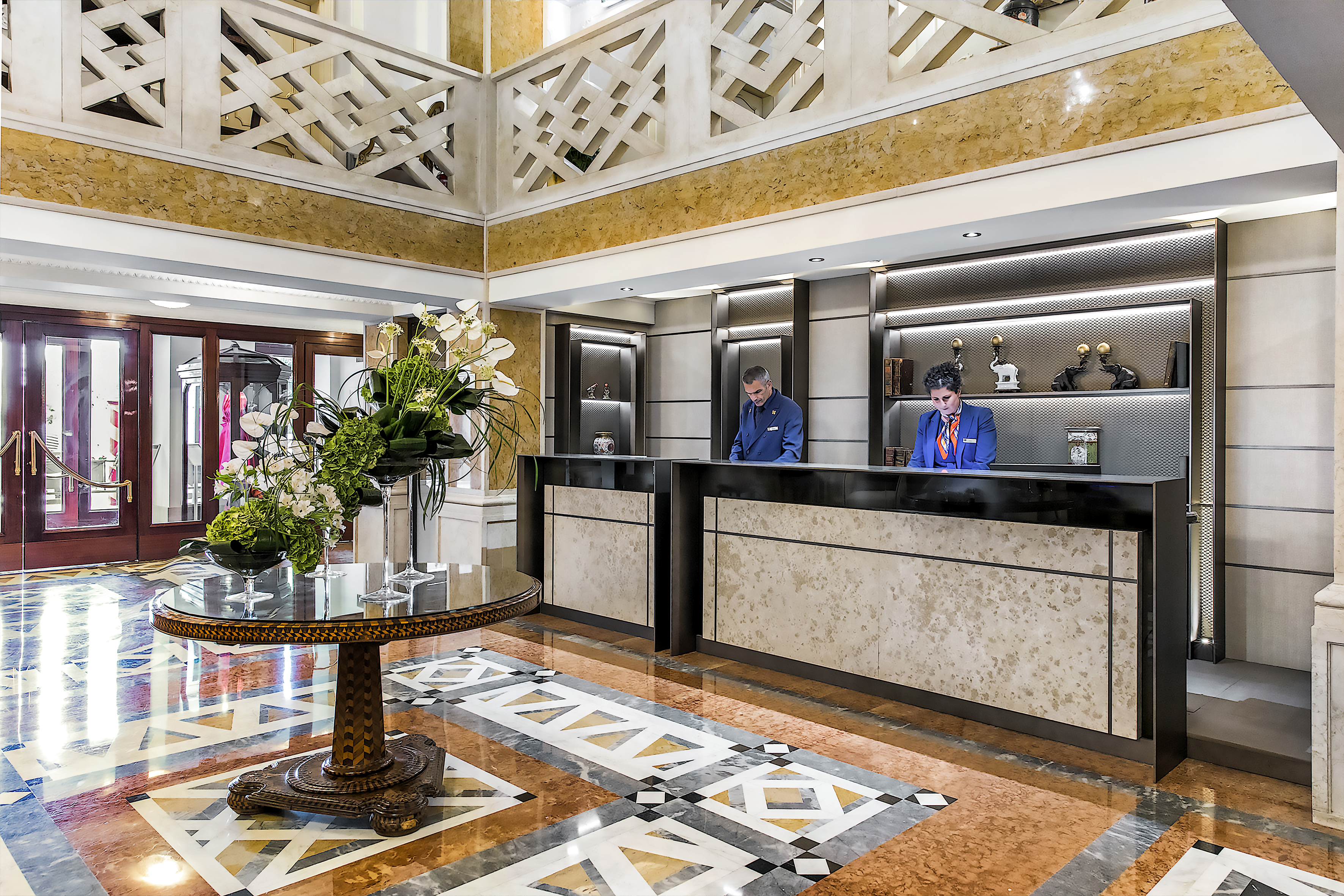 The service is what you'd expect from any 5-star Italian Grand Dame hotel – discreet, charming and endlessly accommodating. Forgotten your toothpaste? No worries, the team will bring one up to your room on a silver platter. Need a gondola to your dinner reservation? Just say the word!
Spa time
Inspired by Venice's long history of trade with Istanbul and the Byzantine world, the brand-new Baglioni spa has a Turkish Bath, as well as massage and relaxation rooms. A variety of treatments including massages, facials and "Venetian Rituals" can be booked in advance.
Family perks
Keeping kids and parents happy is a big part of the Baglioni business; they offer a complimentary extra bed per room for children. Staff can also arrange a baby kit in your room, and provide welcome presents, surprises and games for little ones.
You should know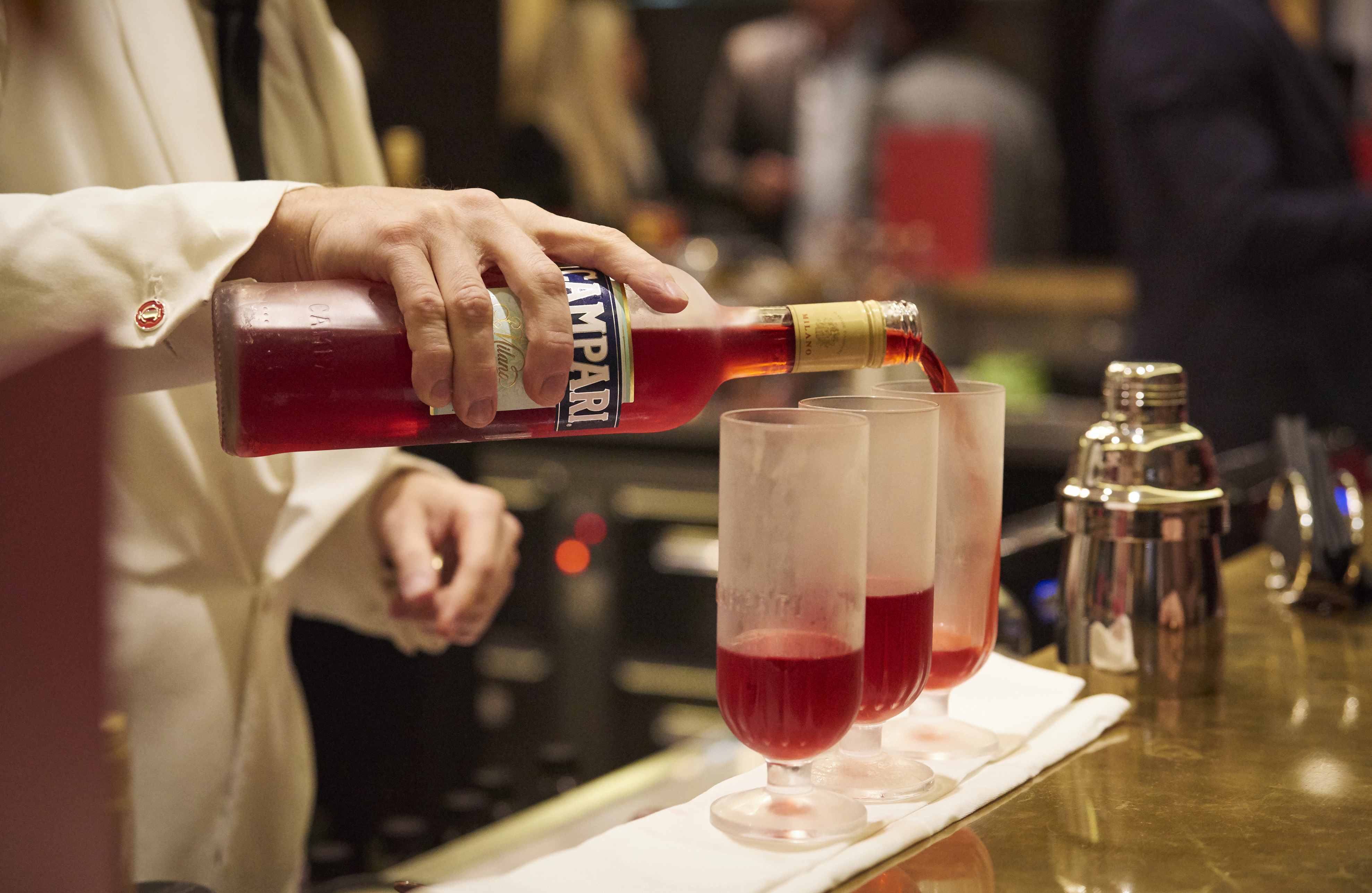 During big-ticket showcases and celebrations like the Biennale and Carnevale, the hotel comes to life with related events and experiences. For the rest of the year, take part in private workshops in a Murano glass workshop, vintage boat tours on the Venice Lagoon, and family-friendly Codega tours of the city after dark.
Features & amenities
City / waterfront setting
Restaurant
Bar
Free WiFi
Spa
Fitness room
Rooftop terrace
Family-friendly
Contacts
Baglioni Hotel Luna
Piazza San Marco 1243, Venice
+39 041528 9840
Website