Everyone wants to go to Venice – that's why it gets so crowded. But if you'd like to experience the atmosphere of Venice without the crowds, try Chioggia.
A miniature version of Venice, Chioggia (pronounced 'Keyojia') is a fishing port at the southern end of the Lagoon 16 miles south of Venice. You can get there the long way around by road (50 miles) or better, by vaporetto, and any trip is worth combining with a visit to the island of Pellestrina where the waterbus stops en route to or from Chioggia.
The main difference between Venice and Chioggia is that as well as canals, it has streets, but away from the busy Corso del Popolo main street which runs past the lovely old fish market, currently being restored, it is canals which dominate. They are lined with coloured houses along quiet alleyways known as calli, as in Venice.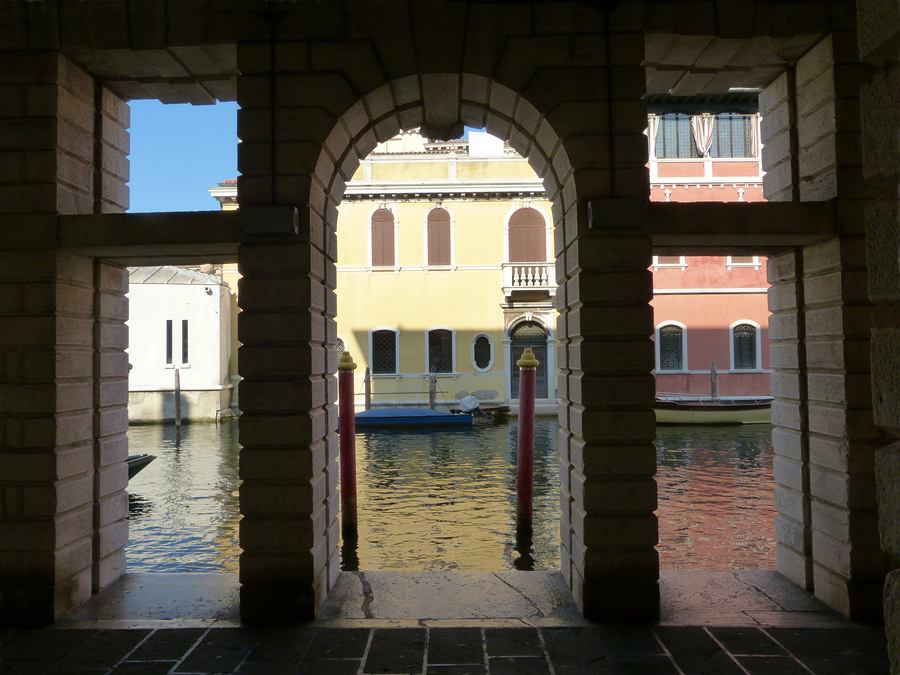 Its main church, which dominates the skyline, became a cathedral in 1110, and was rebuilt by Longhena (who was also the architect of Santa Maria della Salute in Venice) in 1623. It stands at the southern end of Corso del Popolo facing a canal where traditional decorated fishing boats with colourful sails are at anchor.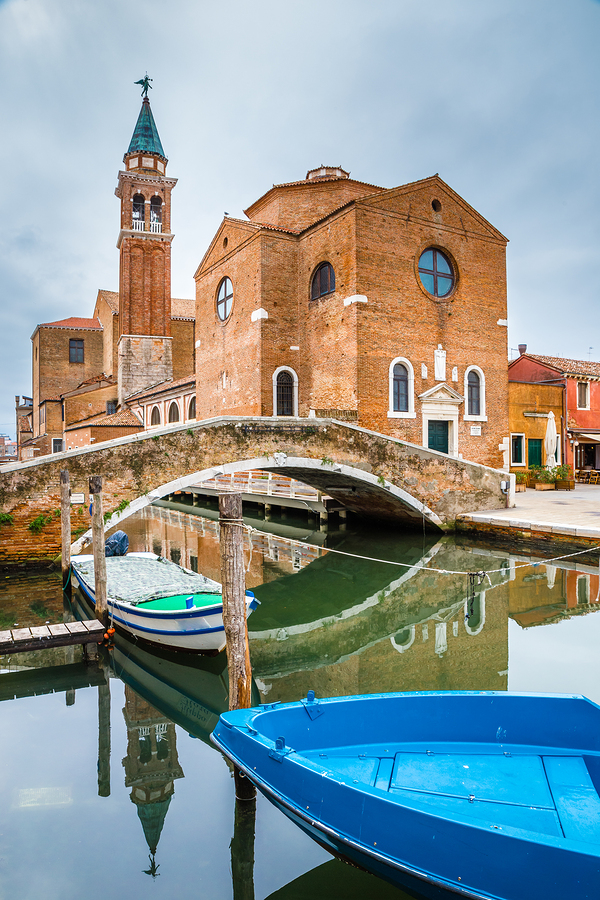 Fishing is the historic industry here, but Chioggia is also famous for its lace (made with bobbins, unlike Burano) and for certain vegetables which grow in the surrounding low level fields. Its particular varieties of beetroot, radicchio and pumpkin should be tasted on local menus when they are in season. There are great fish restaurants, of course, and they'll be shocked and insulted if you ask them for a slice of lemon with your fish.
"It doesn't need it, signora. It's very, very fresh."
On the Adriatic side of Chioggia is the seaside suburb of Sottomarina which in summer becomes a crowded escape to the sea for what can seem like the entire population of Padua. There you will find the usual sun beds in serried ranks along the beach, with blocks of coloured parasols to indicate who manages that particular section. Worth avoiding in my opinion, unless you wish to embark on a sociological safari, watching Italians at play en masse. The fact that this notice in mangled English (though there are very few British or Americans here) is needed on Sottomarina's overcrowded beach tells you all you need to know. 
                        IT IS FORBIDDEN:
                        To use on beach own equipments
                        To listen to the radio juke box from 13.00 to 16.00
                        To deal and to advertise
                        To desert the garbage on beach, inside the bathing hut and light fires
                        The management can to banish the persons for harassing behaviours
Far better to be original and take the vaporetto to the narrow island of Pellestrina. This can be done in one of two ways. If you leave from Venice, first go to the Lido and then take the number 11 bus all the way to the southern tip. Transfer to the ferry and cross to the long thin island of Pellestrina, 11 miles long and hardly wider in places than you could throw a ball. From the other direction, Chioggia's main street ends abruptly at the Lagoon, with a vaporetto stop. The crossing, every half hour, is €5.
As you sail you will notice on your right a long pale grey stone wall separating the Adriatic from the Lagoon. We hear a lot these days about the sophisticated engineering work to protect Venice from the sea, the MOSE (Experimental Electromechanical Module) but this long sea wall (Murazzo) constructed in 1716 from huge chunks of Istrian stone, served and still serves the same purpose. On the far side of the wall is a narrow stretch of beach, popular with those in the know who want a secluded natural place to sunbathe and swim, (in complete contrast to Sottomarina) and cyclists and walkers enjoy the route on the Lagoon side of the impressive wall. (They allow up to10 bicycles per vaporetto.)
Nothing much happens in the little fishing village of Pellestrina. Men sit and mend their nets or go out in their boats with step ladders to scoop up clams from the sea bed. They've built ramshackle huts on stilts a few yards out into the Lagoon, picturesque in their way, but looking quite precarious. The women make lace, sitting in their doorways, not so much to sell to tourists (not many of those anyway) as to continue the tradition. There's no hotel, but there are one or two cottages for rent, each with its own rowing boat and popular with young families.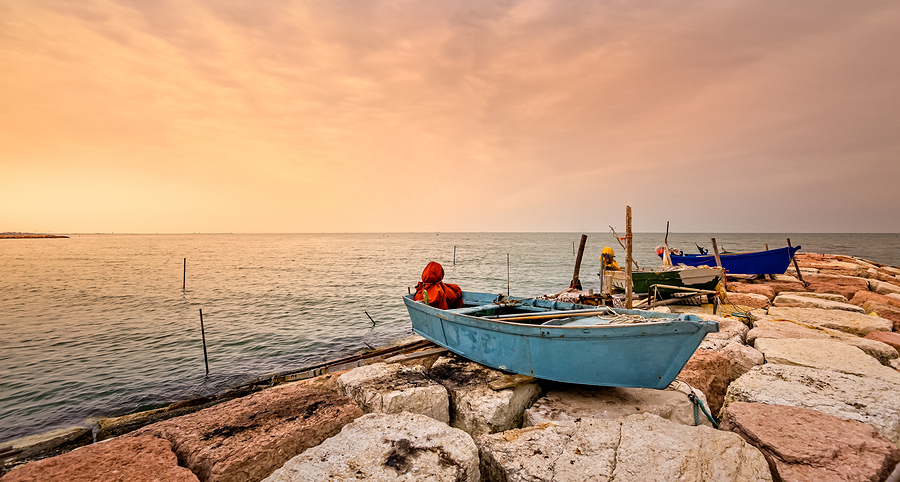 Of course the sea food is superb, but there aren't many places on Pellestrina where you can eat, so it's wise to book.
Essentially it's a place for wandering, appreciating the peace of the unspoilt island, and congratulating yourself that you have escaped the "polluting multitudes" as Shelley put it, for a day.