November in Italy begins with the religious festivities dedicated to Saints and the Dead; the days get shorter, the temperatures colder and the fog often covers valleys, forests and cities.
A somewhat spooky atmosphere ensues, enhanced by rainy or gloomy autumn days, an ideal atmosphere to go exploring mysterious, ghostly places, at times abandoned and where, according to legends, ghosts still live.
Curon Venosta, Alto Adige
Inevitably abandoned after it was submerged by the waters of Lake Resia as an hydroelectric power plant was built in 1950, Curon Venosta in Alto Adige was completely erased, with the exception of its bell tower, which still emerges from the waters of the lake. The place feels uncanny and fascinating at the same time. Visiting the village in November makes it even more so. Today, only a handful of houses remain in Curon Venosta, in the new part of town. A fantasy TV series called Curon is set in the village.  
Craco, Basilicata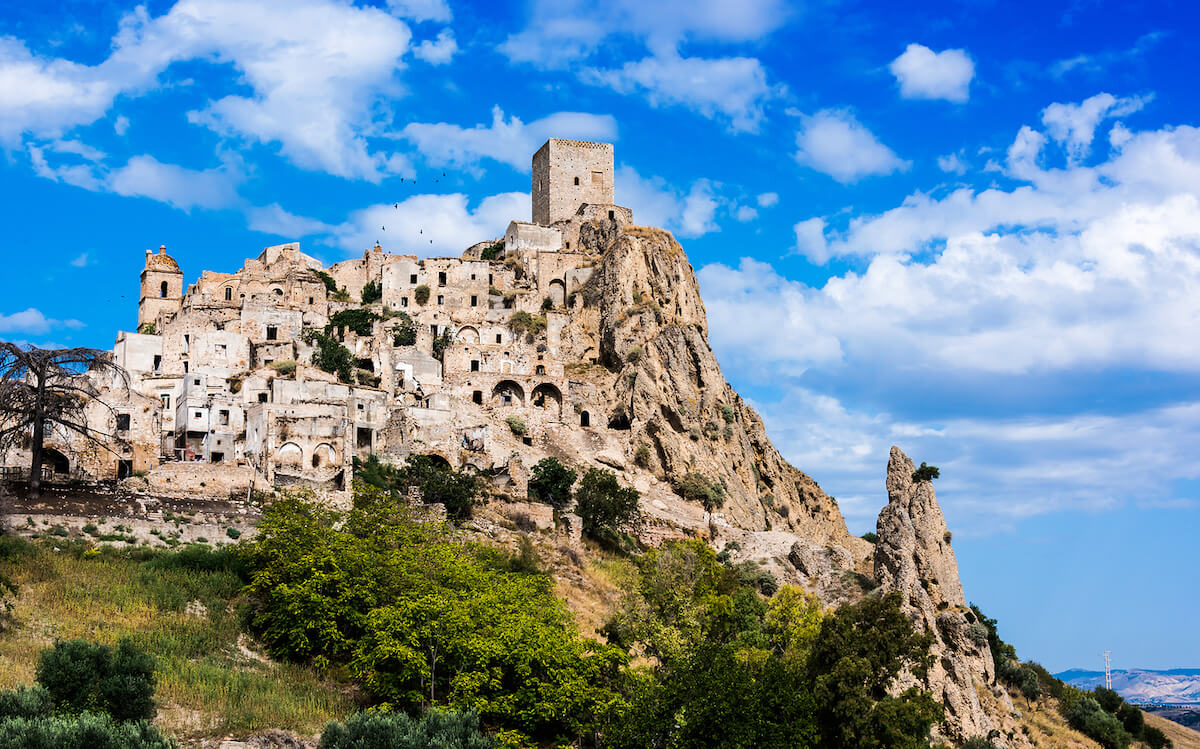 Among the ghost towns of Italy, Craco is probably the best known. This village in Basilicata, in the province of Matera, dates back to the 11th century and was once inhabited by 2,000 people. It lost most of its residents at the beginning of the 20th century due to a massive migration to wealthier areas and countries. A 1980 earthquake completely depopulated it. Craco can be visited by appointment only, and only as part of a guided tour, both for safety reasons and to protect the borgo.
Poggioreale, Sicily
Among the ghost towns of Italy is Poggioreale in Sicily, in the province of Trapani. Once adorned with churches, historic buildings and a theater, it was abandoned due to the violent earthquake that struck the Belice Valley in 1968. The earthquake caused serious structural damage to the town and forced the inhabitants to abandon it, and move further downstream, where Poggioreale Nuova was founded.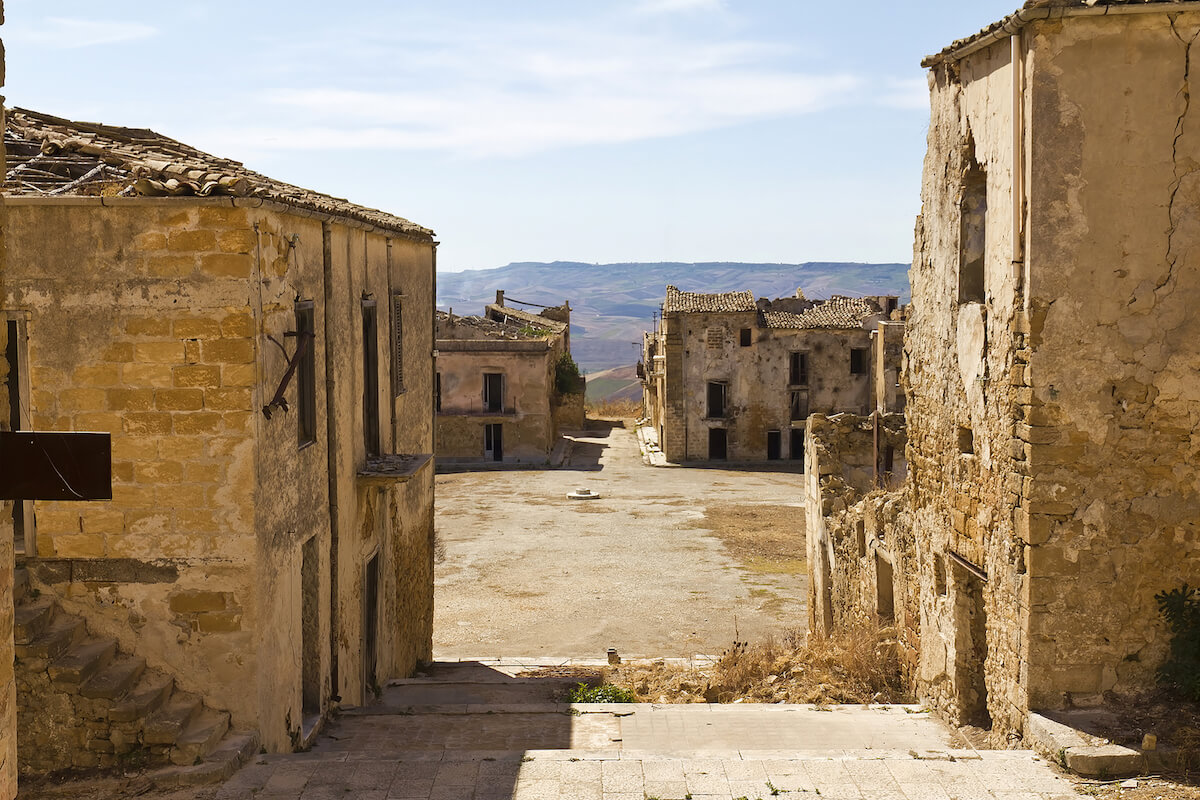 Buonanotte, Abruzzo
In Abruzzo, the medieval village with the curious name of Buonanotte (goodnight) is perched on a mountain and was completely destroyed and subsequently abandoned after a major landslide in 1887. In ancient times, it was known as Malanotte (bad night). The ruins perched on the rock of the mountain almost covered by vegetation give this 12th-century borgo an incredibly fascinating appearance, worthy of the best ghost village.
Bussana Vecchia, Liguria
Bussana Vecchia inland from the Riviera dei Fiori in Liguria stands out with its ruins perched on a rocky ridge. Bussana Vecchia was abandoned following an earthquake in 1887. Over time, however, the historic center has been recovered, so that it is no longer a real ghost town. In 1960, a community of artists settled there, to find inspiration for their works. Over the years, they brought the village back to life, embellishing it with numerous works of art and transforming it into a tourist attraction. Today about 75 residents live in Bussana Vecchia.