The wait is almost over. In just a few days fans of Elena Ferrante's best-selling Neapolitan novels will finally have the pleasure of watching her characters come to life on the small screen in the HBO-RAI co-production of 'My brilliant friend'. The story follows the lives of two girls, Lenù and Lila, as they negotiate growing up in a post-war south Italian estate, surrounded by crime, corruption, and the constant threat of violence. It is a candid, painfully honest account of friendship, love and jealousy, set against a backdrop of Italy's fraught political history, and has all the ingredients to conquer winter TV audiences across the globe. 
A few weeks ago I was lucky enough to attend a public premiere of the first two episodes. As a die-hard Ferrante reader I was, honestly, a little nervous. From the first shots of an elderly Lenù shouting down her iPhone at Lila's son Rino, however, I was drawn right in. "My mother", Rino announces down the crackling line, "has gone missing." Cut. The scene moves to a dark office filled with books. Lenù is sitting at a desk, her fingers resting on the keyboard of her computer. Then, just as she starts to type, a ghost emerges from the darkness. And so our story, told entirely via flashbacks, begins.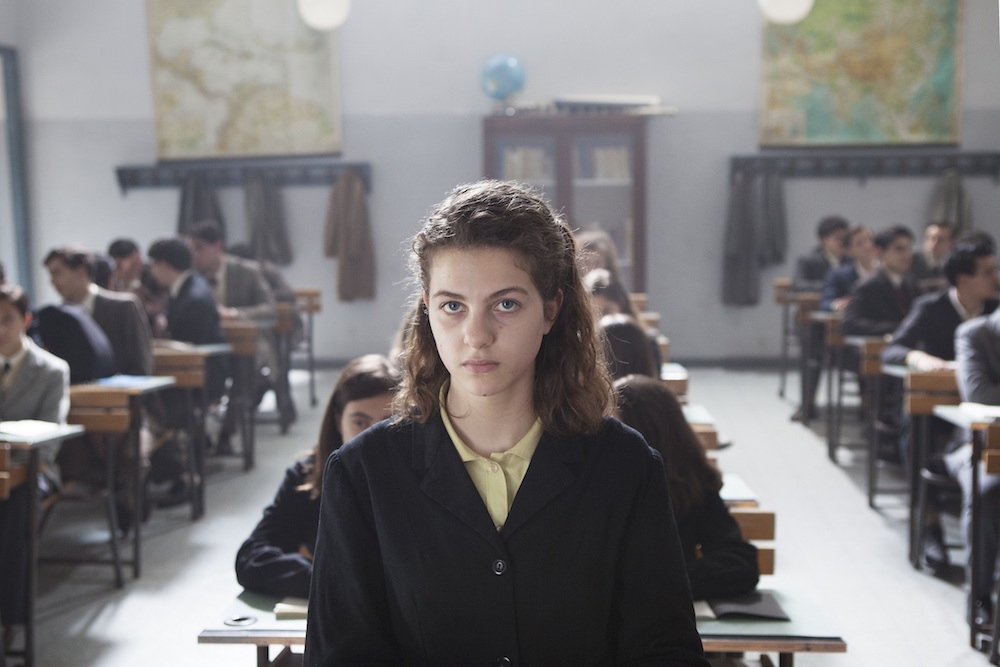 [MY BRILLIANT FRIEND. Elena. Photo Credit: Photo by Eduardo Castaldo @Wildside/Umedia 2018]
The producers have stuck religiously to the source material. All the expected details are here, from the big set pieces - like when the two girls throw their respective dolls into a pit beneath a tenement block, or when Lila convinces Lenù's to skive off school for a trip to the sea - to smaller details, like their reading together and quiet observations about the various neighbourhood dramas. This sometimes-neurotic attention to detail, however, is a mixed blessing. While the plot has been preserved, virtually intact, this often comes at the expense of cinematic flow. Ferrante's novels are deceptive, staccato and rushed at points, made powerful precisely because of their seemingly spontaneous flow. The show, though, feels over-curated, studied to the point of becoming stifling. The sets, for example, while undeniably well-designed, feel, well, a little too setty. The cinematography, meanwhile, hardly stands out from the usual conservatism that has dominated Italian cinema and TV since the 80s. There's a sense of wasted opportunity here.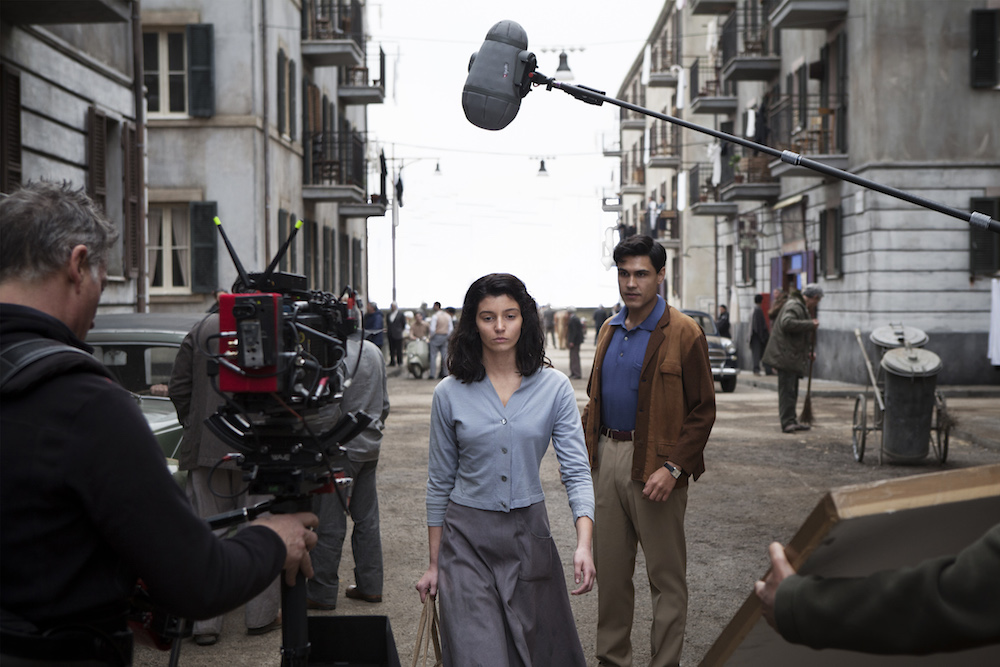 [MY BRILLIANT FRIEND. Elena & Lila Photo Credit: Photo by Eduardo Castaldo @Wildside/Umedia 2018]
The episodes are at their best where they are more courageous with the source material. There's a scene for example, when Lila's mother explains to a teacher that her daughter cannot go on to middle school despite being the best in the class because her brother, un maschio, will not be doing so. The decision to transform this parallel moment in the novel into a frank polemic on institutional sexism was an intelligent and topical one. Lenù's mother is also given more limelight than we might expect. Her angry outbursts, born from world-weary certainty that her daughter's dreams will be shattered by the world of men, coupled with her own feelings of abandonment and imprisonment, foreshadow the future maternal anxieties that will, quite literally, haunt the protagonists as they themselves grow older.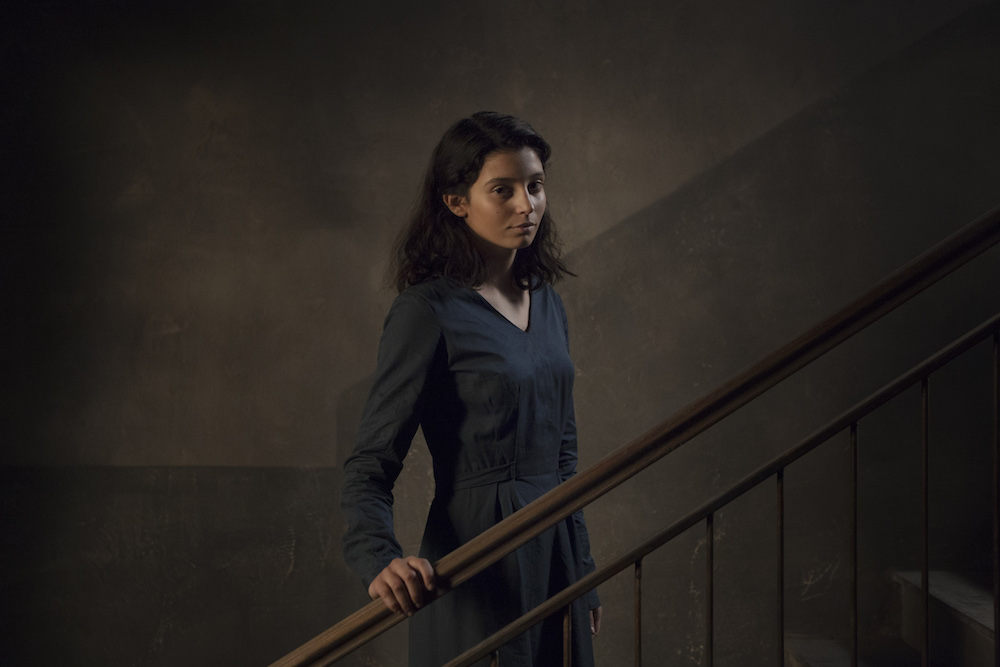 [MY BRILLIANT FRIEND. A teenage Lila, Photo Credit: Photo by Eduardo Castaldo @Wildside/Umedia 2018]
Ultimately, though, the success or failure of these early episodes rested on the shoulders of the two young actors, Elisa del Genio and Ludovica Nasti. And it would be hard to find a flaw in either of these two performances. Their ambiguous gazes and jagged conversation perfectly capture the mood of the novel. The strongest scene in these first episodes, is probably the two girls' confrontation with Don Achille, a local gangster who they believe stole their dolls. As the stubbly patriarch puffs on a cigarette in his doorway, brandishing a wad of cash, Nasti - child Lila - barks at him in a furious Neapolitan dialect. The wild, nervousness in her eyes is charged with a truth that extends far beyond the fiction on display.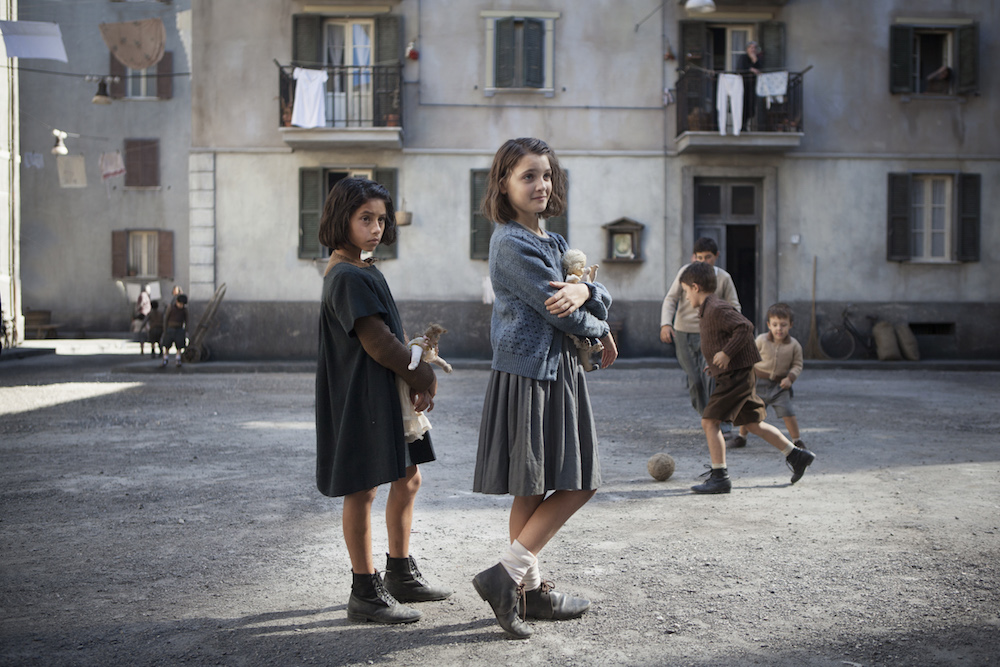 [MY BRILLIANT FRIEND. Elena & Lila. Photo Credit: Photo by Eduardo Castaldo @Wildside/Umedia 2018]
Presenting two hours of TV from the perspective of children was always going to present difficulties. Of all the chapters in the Ferrante novels these were almost certainly the hardest to render on screen. Yet while more could have been done visually to amplify the drama this adaption has, thankfully, got off on the right track. Not only has the production team succeeded in translating the story to the small screen, they've also captured its emotional power. And given the potency of those much-loved books, this is no small achievement. 
My Brilliant Friend premieres on HBO this Sunday, November 18 at 9pm. Italian viewers can catch the series on RAI1 from November 27. 
MY BRILLIANT FRIEND is an HBO-RAI Fiction and TIMVISION series produced by Lorenzo Mieli and Mario Gianani for Wildside, and by Domenico Procacci for Fandango, in collaboration with Rai Fiction, TIMVISION and HBO Entertainment, in co-production with Umedia. All the episodes are directed by Saverio Costanzo. The story and screenplays are by Elena Ferrante, Francesco Piccolo, Laura Paolucci and Saverio Costanzo. Paolo Sorrentino and Jennifer Schuur are the executive producers. Fremantle is the international distributor in association with Rai Com.