Among Italy's Unesco World Heritage Sites aren't just artworks, castles, cities and monuments; there are also entire areas, such as the vineyard landscape of Langhe-Roero and Monferrato in the north-western region of Piedmont; this landscape constitute, according to Unesco, "an outstanding example of man's interaction with his natural environment," and an "outstanding living testimony to winegrowing and winemaking traditions that stem from a long history, and that have been continuously improved and adapted up to the present day." 
It is precisely in this area that one of the world's greatest wines originated: Barolo. 
Langhe-Roero and Monferrato are renowned the world over not just for the beauty of their landscapes - hilltop villages, castles, Romanesque churches, farms, cellars - but also for the quality of foods and wines that are produced here: hazelnuts, truffles, cheeses, products that accompany local wines Nebbiolo, Barbera, and above all, the 'king of wines' (or the 'wine of kings,' however you want to put it): Barolo.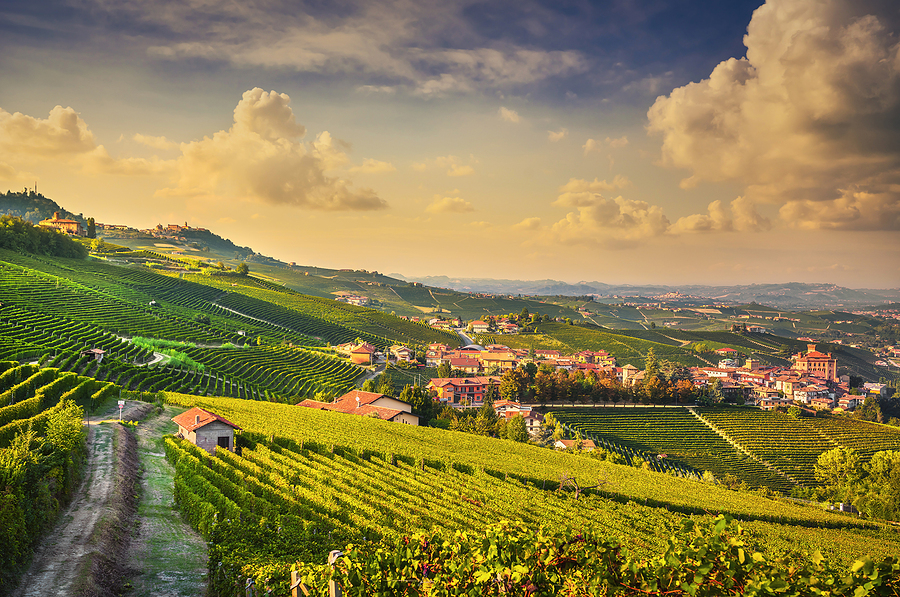 Barolo is made from the Nebbiolo grape, or more precisely, from three sub-varieties of Nebbiolo, whose name recalls the fog ('nebbia' in Italian) that often envelopes the hills and valleys where it's made at the time of the vendemmia.  
Just eleven comuni (towns) are allowed to produce Barolo, all comprised within a small area in the province of Cuneo, to the east of the regional capital of Turin: La Morra, Barolo, Verduno, Castiglione Falletto, Monforte d'Alba, Serralunga, Novello, Roddi, Grinzano Cavour, Diano d'Alba and Cherasco.
While the Nebbiolo grape, which some consider indigenous to Piedmont, has likely existed in the region since the 1st century AD (but 'only' explicitly mentioned with this name in 1268), Barolo is a more modern invention; among the figures who played a significant role in its development is none other than Camillo Benso Count of Cavour, known by most for being a statesman and the leading figure in the movement towards Italian unification.
It all happened on the Grinzane estate, a castle surrounded by vineyards less than 100 kilometers from Turin, which once belonged to Cavour's family. A young Camillo (22 years old) was sent there in 1832 by his father, who wanted to distance him from Turin, in an attempt to control his hot-blooded personality and liberal spirit. Thus, for a while, Cavour shifted his energy and passion from politics to winemaking, determined to make Nebbiolo, which was already being produced on the family's estate, the best on the market.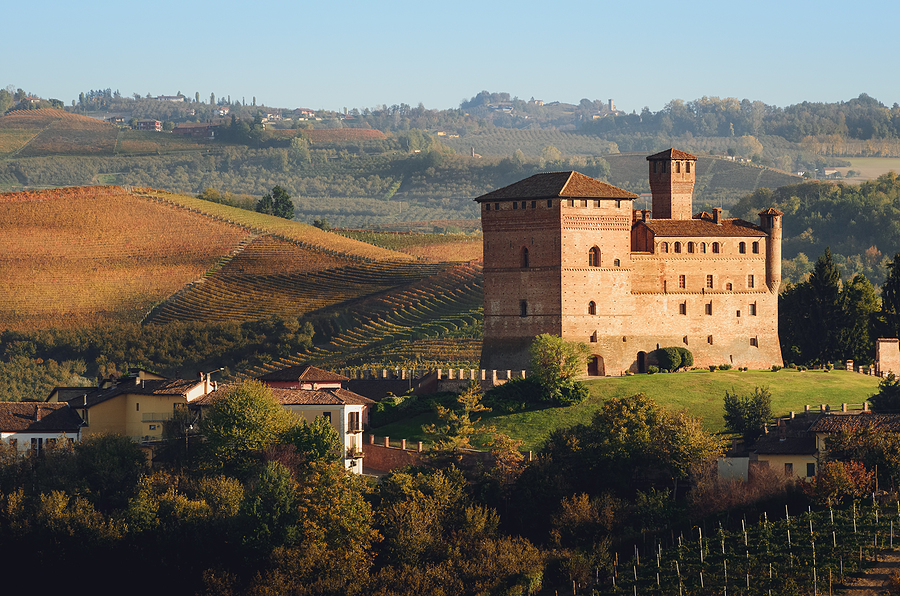 His idea was to improve the winemaking techniques of the local producers in order to come up with a great dry red; he succeeded and made Barolo. 
But it took time: 15 years passed before Cavour was able to obtain the 'dream wine' he wanted. In the process, he was assisted by two wine experts, French enologist Louis Oudart and the Italian Francesco Staglieno. With them, he carefully studied fermentation, aging and resistance to time to produce quality wines geared towards aging and stable enough to be exported. To do this, they fermented the Nebbiolo must completely dry, making the first 100 bottles of modern Barolo in 1847. 
The new wine was immediately a success with the Turin nobility and with the ruling House of Savoy, hence the appellation of 'the wine of kings, the king of wines.' (Later, even King Vittorio Emanuele made its own Barolo in his Fontanafredda estate in Serralunga d'Alba, where he was said to host Gargantuan parties in which diners challenged each other on who could eat - and drink - the most.) 
The rules Cavour and his experts established at the time are still followed today: Barolo must be aged for a minimum of 38 months, of which at least 18 months must be spent in oak. The riserva must be aged for 62 months (!) with the same minimum period of oak maturation. What also contributes to making Barolo unique is the terroir: the vineyards are mostly on calcareous clay soils and located on hills, at altitudes varying between 300 and 500 meters (984-1,640 feet) above sea level, with mostly southern exposure.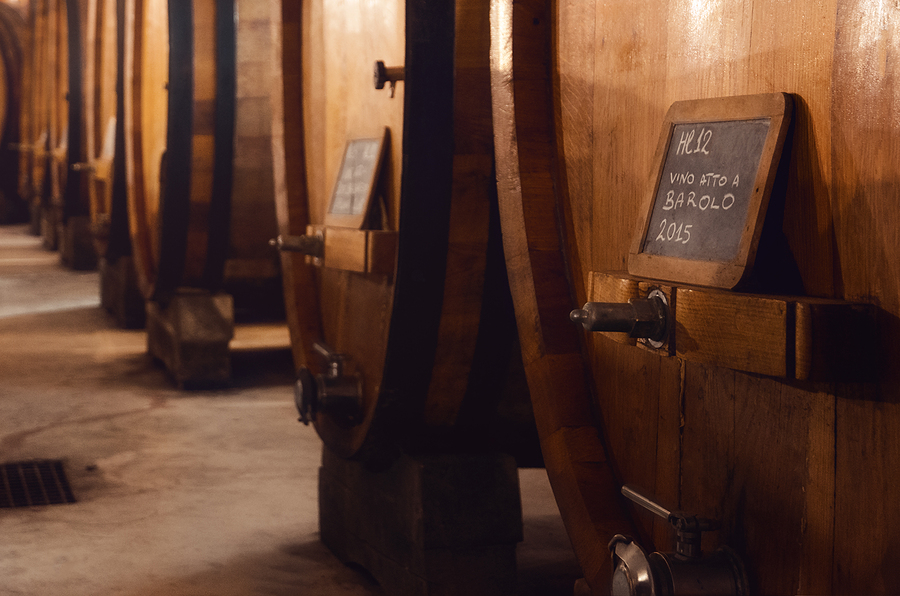 Now remember: Barolo is a robust, tannic wine which must be savored with dishes just as robust. In fact, in Piedmont, Barolo is paired with meat dishes, truffle pastas, rich risottos, strong cheeses. If you pair it with light dishes, Barolo will overwhelm the food. It is the king of wines and the wine of kings for a reason, after all!