Open up any form of social media today and it's hard not to be entranced by any number of facebook updates, articles and instagram posts representing Italy's most picturesque landscapes in the nicest way possible. Scenes of St. Peter's Basilica, The Duomo Cathedral, Cinque Terra's stunning Cliffside villages, Venice's "Bridge of Sighs dominate much of what we see when we search for what Italy means to our rather hopeful selves. Typically they are perfectly filtered and framed to add to the enticing allure of 'La Dolce Vita' lifestyle that so many around the world would dream of emulating. But what about visiting in person? Does it all match to the hype? Or do we expect to much from a country that struggles to deal with mass tourism as throngs of people crowd popular sites around a country trying to deal with it all. 
Why do we travel?
The only problem with social media is that it focuses very heavily on the positive, the picture-perfect side of il bel paese while leaving out some less desirable aspects such as crowded tourist attractions and long lines. I personally think that Italy is stunning, but not always for what is most obvious. It could be a historical coffee shop, marble counters serving up the perfect doppio espresso or, in places like Florence – a hidden church like Santa Trinita that most people pass by on their way to the Uffizi gallery. I constantly want to tell people, get lost, dedicate one day to non famous sites and just see what happens.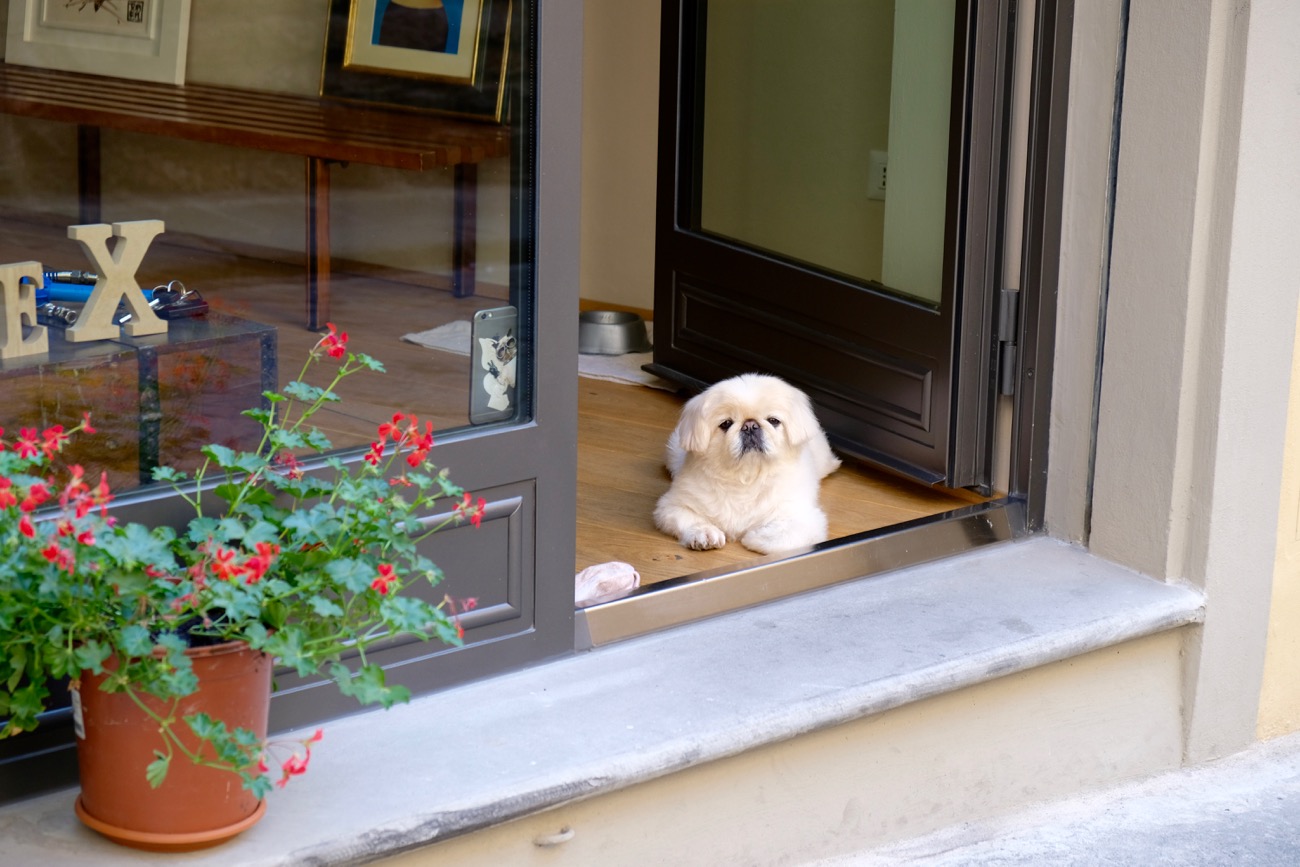 This leads into the discussion towards being considered a traveler and not merely a tourist. The difference being visiting a place just to say you did, checking off your bucket-list of "yay I'm a world traveler" on social media without delving deep into anything. The traveler (my opinion) is mostly considered a slower-paced seeker of discovery, history and the most important tries to blend homogeneously into a place and local life rather than sticking out like a sore thumb. Culture is what they're after and that means not treating every Italian city as a quick day-trip.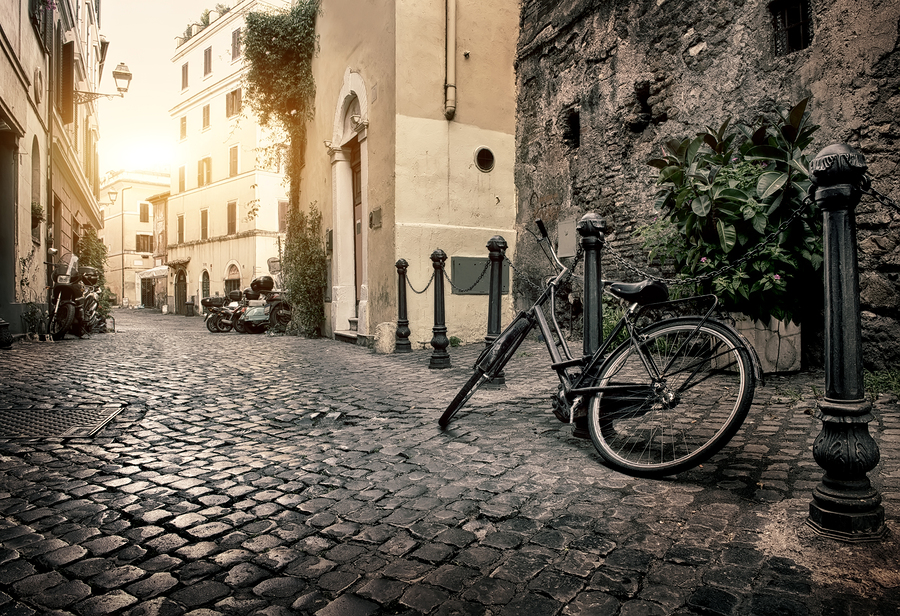 I'm a personal believer of not placing people and their travelling experiences into clear-cut labels but rather encouraging those to seek out an experience while traveling that they will likely appreciate more. Traveling shouldn't about "seeing" a place just because they saw a destination on some top 10 list, but instead should be about what ties more into your personal interests. You have to ask yourself before you go anywhere "Why am I here? Is this something I really enjoy?
So much about appreciating a place is tied to the fascinating context surrounding the destination: its history, cuisine, the stories of those who live there currently, an introspective look at evolution through modern times.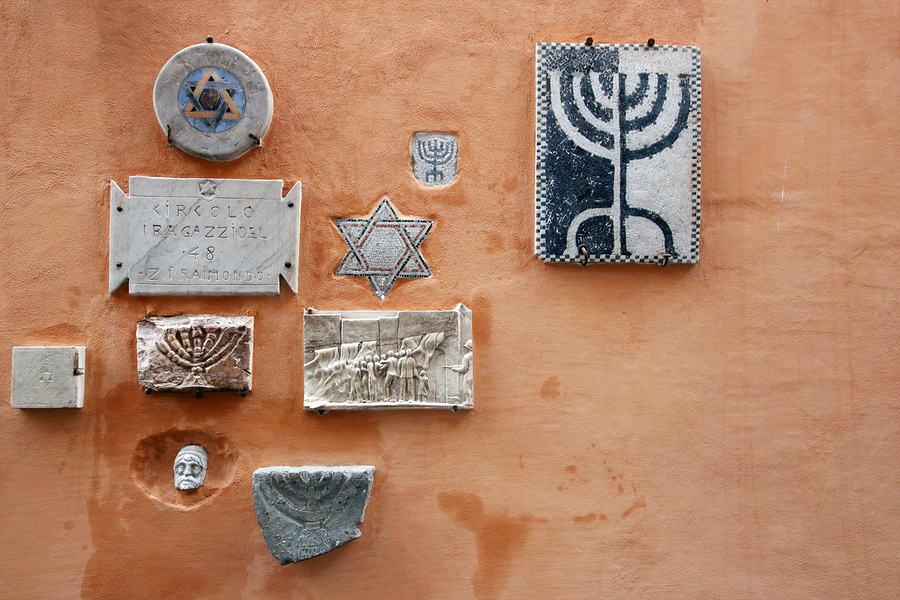 When it comes to Italy's most popular cities: Rome, Venice, Florence, Cinque Terre and the Amalfi Coast, I admit that it is easy to be overwhelmed visiting popular attractions. The lamenting of "is it always this crowded?" at places like Rome's Sistine Chapel can actually be avoided with a bit of advance planning with the right people. If you're not into historical art, know that there are options beyond the cookie-cutter tours you see online.
However these popular destinations are more dynamic than one might think; instead of refusing to visit because of the crowds, keep in mind that there is much to see beyond the obvious. A stroll along Rome's Tiber river leads perfectly into the Jewish ghetto, one of my personal favorite areas of the Eternal City. One marked by a poignant history, coupled with some of the best artichoke preperation in the city. 
Sure, you can visit five museums in one day. But the real question is, why would you? The end result would lead to exhaustion and honestly you'll probably go home not remembering much at all, having passed through each place in a dazed hurry. That's not a great way to travel. 
Getting the true "Sense" of the place 
Luckily there are businesses that are seeking to provide private experiences that go beyond a quick Colosseum tour or a rushed Vatican visit. Senso Travel is one such company who wants to provide the visitor with a vacation in Italy that they will remember forever. They are travel operators aimed at giving visitors a small-group experience with licensed guides who often double as studied art historians. In this way they aim on you less focused on solely picture-taking and instead encouraging more in depth conversations about the beauty around you. 
Co-founder Luigi tells us "We believe every trip can be the most amazing life-learning experience. It is really more than just taking pictures and eating at a tourist-filled restaurant. Too many travelers return home realizing they have not met or talked to any locals, tasted any authentic dishes or visited anything 'off the beaten path".  This is what we add to our tours, to catch the true sense of travelling."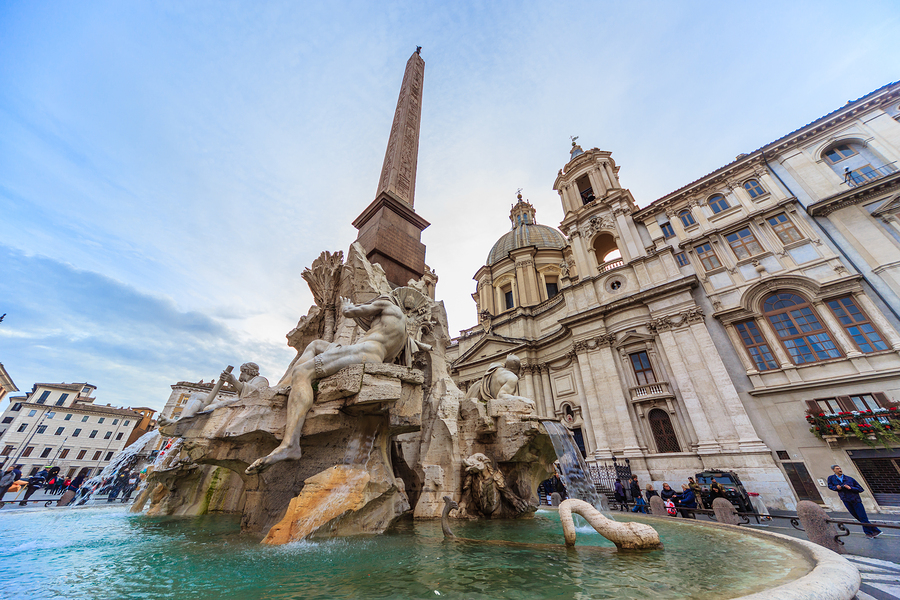 For those who truly want to visit a place in depth Luigi and Ramona's team at Senso offer in depth tours like this four-hour tour in Rome who want to delve into more of the city's ancient history together with an expert archaeologist visiting the Roman Forum, the Palatine Hill and in the Colosseum.
I asked Ramona what makes their tours different and she replied with "Our guides are all expert in their fields. We want to give travelers the opportunity to talk about the Vatican with an Art Historian, or to discover the Colosseum with a real Archeologist. We don't use scripts or tell imaginative stories just to impress, we want people to enjoy real history, which is already more fascinating." She continued with "The unique touch is the fact that being private, our tours are also very personal, in-depth and tailored to clients' interest. Our guides are all locals who can also introduce you to the city with the knowledge of an insider, and this makes the experience well- rounded."
The right way to visit Rome as a first-timer
Imagine arriving in a city as dynamic as Rome and meeting a licensed guide who greets you as a friend rather than a formal tour leader. What I personally found most intriguing about Senso Travel is their two-hour "sense of" private tour offering those visiting a welcome introduction to the city. This is perfect way to acclimate to popular places like Rome, Florence, Naples, and Venice which can easily become overwhelming for even the most experienced of travelers. Learn what Roman people love to eat, when and why. Sit down with your guide and learn how to order like a pro. These are just some of the features that can come with a tour like this that you don't often see elsewhere. 
In Naples? Learn why the coffee is served close to boiling and the best places to get one. Have a guide take you along the famous Spaccanapoli street that cuts the city in two parts and stop by the Chiesa del Gesù. In such a spiderweb of a city, I can completely see why joining up with one of their tours is a great foray into this onion layer of a place.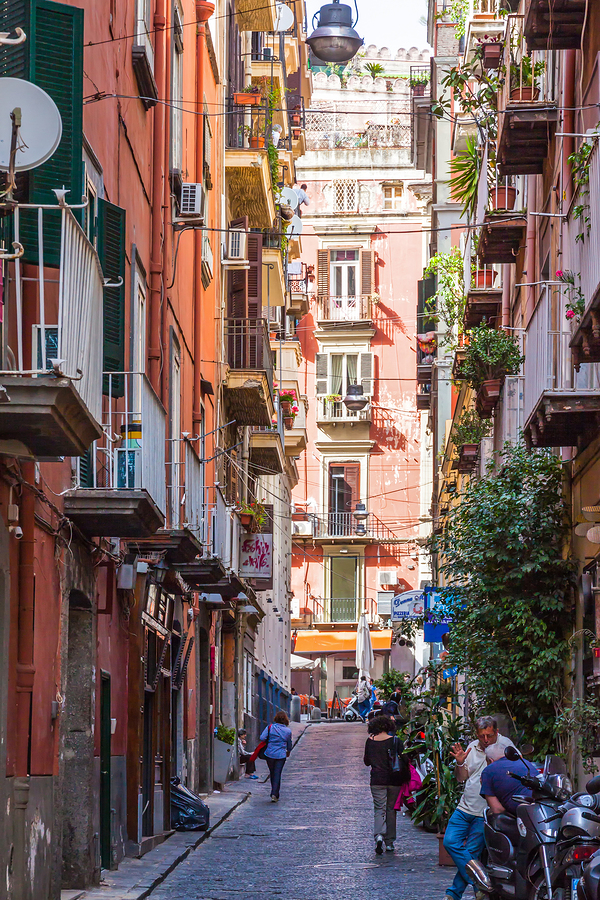 This is the ideal way to kick off your trip to a great start in places that offer so much more than just the general highlights. Another bonus, they offer a geographical orientation of the city together with a customized map (left to you after the tour) in order to delight all of your five senses when it comes to travel (yes that means food too). You will leave having felt a closer connection with the destination.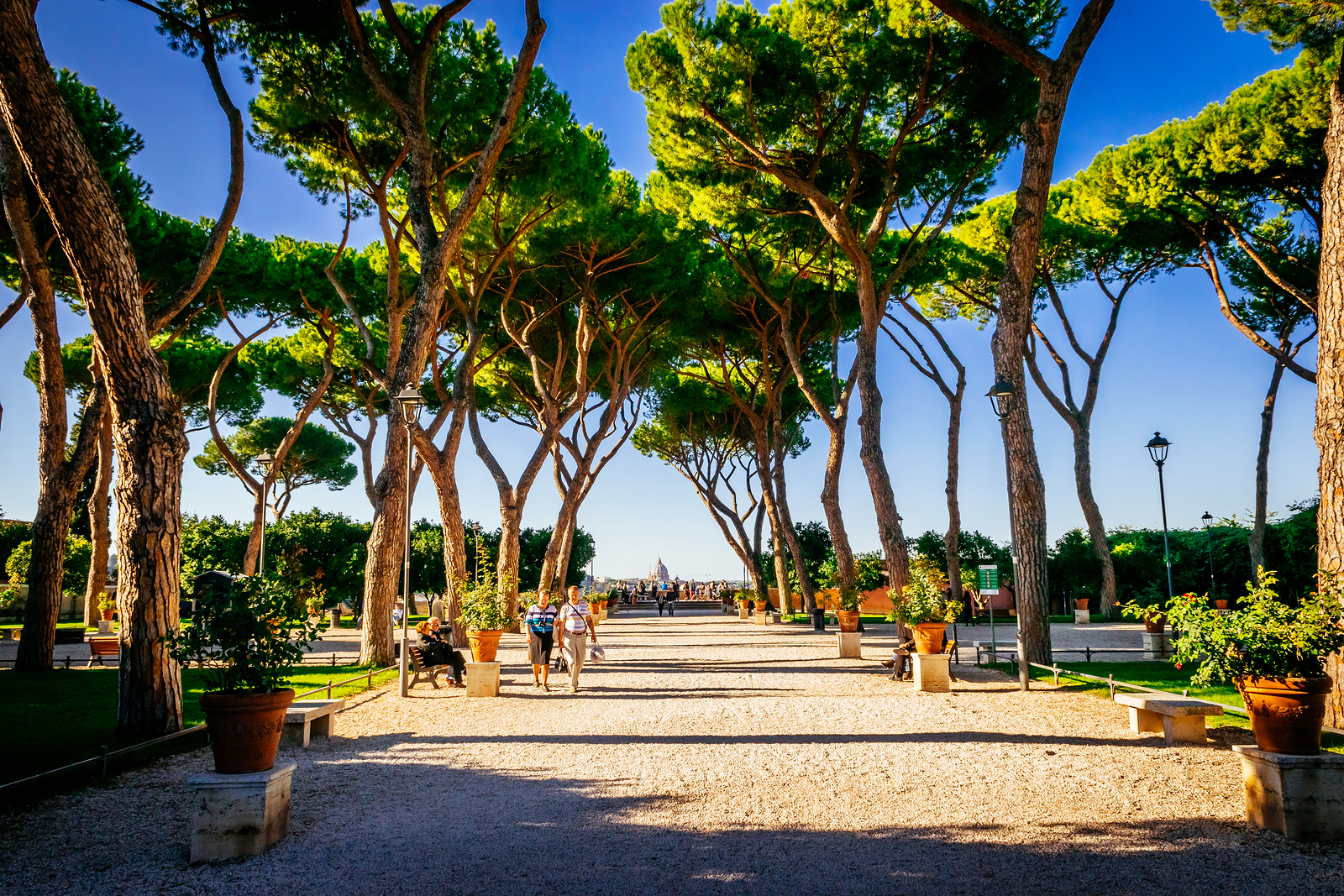 Once in a lifetime luxury request? They can make it happen..
Whether it's riding a hot-air balloon over a brimming sunrise in the Tuscan countryside or chartering a yacht off the glittering emerald coastline of Capri, Senso also offers luxury travel experiences for those who want to splurge on a once in a lifetime experience they certainly will never forget. From organizing a limousine pick-up from the airport to finding the perfect beautiful luxury boutique hotel for a special occasion, email them for your customized Italy itinerary here.