In our 'Inspired Stays' series, we usually present interesting buildings and locations that can inspire an unforgettable, 'out-of-the-ordinary' vacation in Italy. We started with a medieval tower turned into a B&B and a boutique hotel whose rooms have been designed by contemporary artists. Our third article in the series is dedicated to a new way of travelling that was definitely inspired by Italy and is now conquering the world: Passepartout Homes, a private members club created to match wonderful private residences with guests able to appreciate them.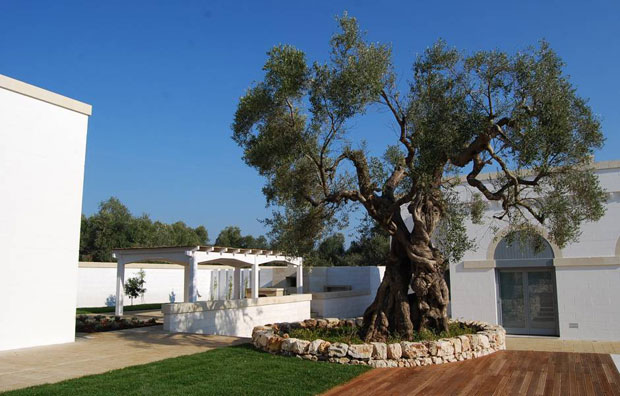 Many of our readers who have purchased a home in Italy or are planning to buy the house of their dream will sympathise with Paola Fiocchi, founder of the Passepartout club, and her experience with her property in Puglia (Apulia).
Few years ago, Paola and her family, managed to make their dream come true and restored a wonderful property in the countryside. They fell in love with an old masseria and put all their passion and care in turning it into their perfect family home in Italy.
However, as they can only spend two or three months each year in their Masseria Il Trullino, they soon realised that it would make sense to rent it out as a holiday villa.
Obviously, renting the property would help them keep the villa open throughout the year and could also help them earn back part of their initial investment: 'But the idea of having strangers in my house who might not respect it and appreciate all the work and effort we put in the project scared me,' Paola told me.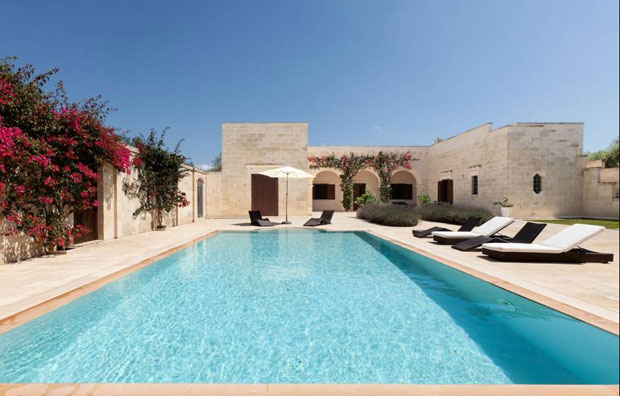 Masseria Il Trullino, Salento area, Apulia
So how could they make sure to rent it to guests who would enjoy the stunning location, the exclusive interior design, the wonderful garden and the pool, while at the same time respecting the building and its past and recent history?
A travel club looked like the perfect answer and, as Paola could not find a suitable one, she decided to create one herself and Passepartout Homes was born.
As Paola explains: 'We are a private members club which caters to the high-end holiday rental market. We match private residences to discerning guests who, through our referral system, can only be introduced by another existing member or invited by Passepartout Homes.'
For the villa owners
This ensures the owners of top quality properties that their villas are offered to an exclusive circle of like-minded guests, in exchange for careful and respectful behavior.
For the club members
Thanks to Passepartout close relationship with the owners of the properties, guests can receive a more personalized, attentive and flexible service before and during their stay. Each property, often offered below market rates, is also locally managed to answer all their needs.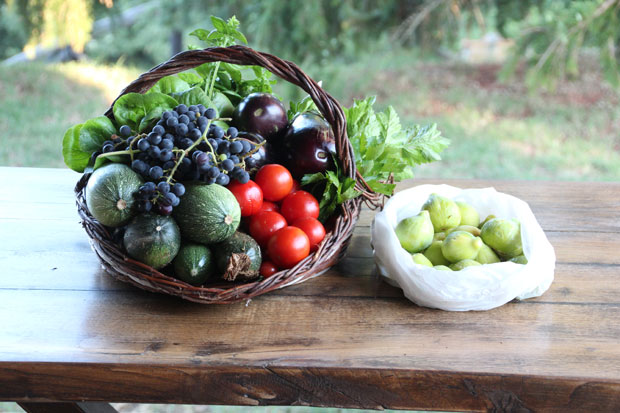 Fresh garden veg delivered every morning at Casale Fara, Umbria
Location, Location, Location: Italy
Inspired by her property in Puglia, Paola's idea has now taken her to unexpected destinations, managing properties for her club members in France, Greece, Mexico, Thailand, Mauritius, Vietnam and many other countries around the world.
'But Italy is where it all started!' she points out. With a growing number of carefully thought-after properties affiliated to the club throughout the peninsula, Passepartout now offers interesting options to enjoy Italy in Puglia, Umbria, Tuscany and Sardinia.
And it is enough to take a look at some of the pictures of the properties to realise what an 'Inspired Stay' in Italy they can offer.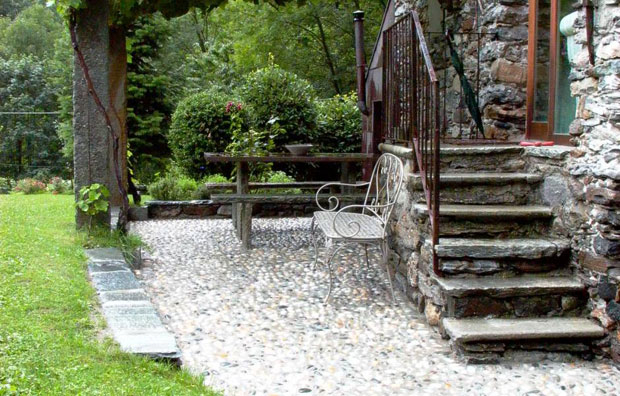 Torre Scilano, Sondrio area, Lombardy
ITALY Magazine readers
And as word is spreading that ITALY Magazine readers are discerning travelers, Passepartout Homes invites all ITALY readers to become members of the club!
To register for free membership, click on the link below and use invite-code: ITALYMAG
http://www.passepartout-homes.com/members/memberApplication
---
To know more about the club, get in touch with Passepartout Homes Ltd. Phone: +44 (0)20 75132876 Mobile: +44 (0)7775 900619 Email: info@passepartout-homes.com www.passepartout-homes.com
---