International Holocaust Remembrance Day — Giorno della Memoria in Italian — is celebrated around the world on January 27, the date in 1945 on which the Auschwitz concentration camp was liberated by the Red Army. 
Italy was ahead of the curve in formally recognizing the day. In July 2000 — five years before the United Nations General Assembly passed a similar resolution — law no. 211/2000 established January 27 as a day to commemorate victims of the Holocaust, all who faced any Nazi-fascist crimes against humanity or were affected by the Italian Racial Laws of 1938, and all who put their lives at risk to protect persecuted Jews.  
This year, various ceremonies, events, exhibitions and cultural activities are taking place around the country, both on and around the anniversary. Here are a few of the highlights.
In Rome
Until February 12, six civic museums — the Centrale Montemartini, the Ara Pacis Museum, the Museo di Roma, the Gallery of Modern Art and the Giovanni Barracco Museum of Ancient Sculpture — are hosting the Zakhor/Ricorda project. Curated by Giorgia Calò, the show is a series of video installations about the Shoah produced by six contemporary Israeli artists. 
Also in the capital, the Casina dei Vallati, headquarters of the Holocaust Museum Foundation, will host the free-admission exhibition, The Nazi Inferno. The Death Camps of Belzec, Sobibor and Treblinka by leading Italian Holocaust scholar Marcello Pezzetti.
In Venice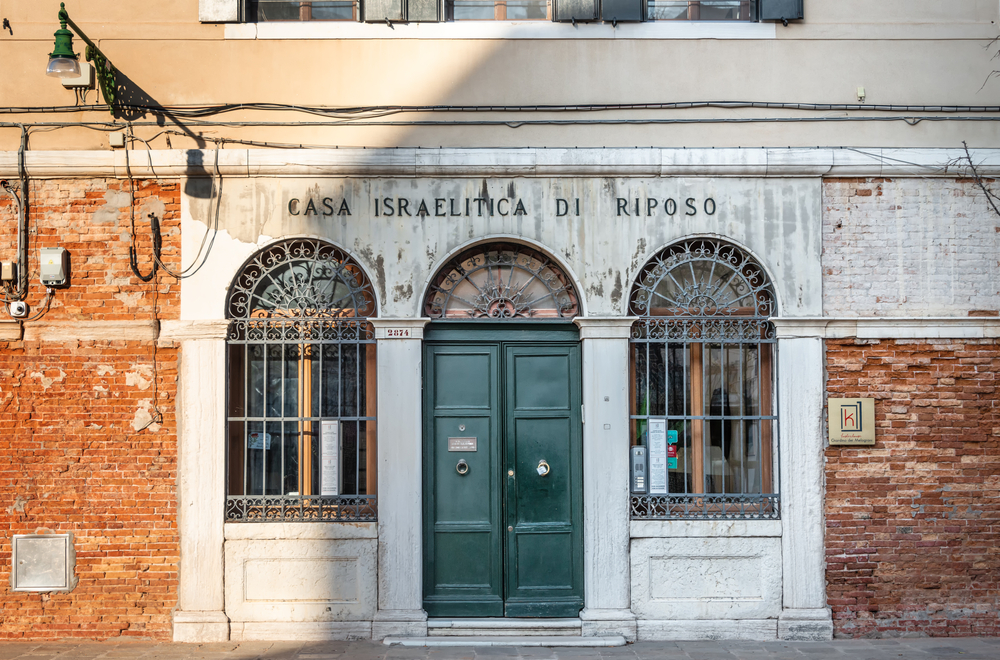 Known for its sizable Jewish community and its ghetto, which is among the world's oldest, Venice is hosting a series of over 70 official city-backed events for Remembrance Day and the surrounding weeks. With a special emphasis on children- and student-geared initiatives, the calendar spans exhibitions, concerts and conferences. English-language highlights include a talk on Jewish mysticism in the works of Victor Brauner (3pm on January 27 at Peggy Guggenheim Collection), a kid-friendly film screening of Ari Folman's Where is Anne Frank? (10.30am on January 30 at Palazzo Zorzi) and a conference on Memory Law and Rights at the Ca' Dolfin college of Ca' Foscari University of Venice (2.30pm on February 7 in the Aula Magna Silvio Trentin conference room).
The official program of all city-backed Venetian initiatives is available (in Italian) here. 
Venice's synagogues and Jewish Museum, which is undergoing restoration, have also recently come under the management of cultural heritage organization Opera Laboratori, in collaboration with the local Jewish community. Among the first fruits of the new partnership are fixed-timetable English language tours of the old ghetto, which run hourly from Sunday-Thursday (11am-4pm) and Friday (11am-2pm). 
In Pitigliano
The small Tuscan town of Pitigliano, nicknamed "little Jerusalem", will host a full program of concerts and talks on January 27 at Teatro Salvini, culminating in a 5.30pm piano concert by Simone Librale at the Accademia Musicale (Piazza della Repubblica).
In Florence
After an inauguration on the eve of Remembrance Day, Palazzo Strozzi Sacrati in Piazza Duomo will host a sculpture exhibition, Sauro Cavallini. The Work of an Inmate, comprising 16 iron and brass works by its late namesake artist. Cavallini, a La Spezia native and adoptive Florentine, was imprisoned in the Gradaro internment camp in Mantua at the age of 16. The sculptures are among some of his earliest works as an artist, drawing directly from the horrors of that experience.
In July 2021, a selection of the same sculptures was temporarily shown in the former concentration camp of Fossoli in Carpi (Modena province), to mark the 77th anniversary of the Nazi massacre at Cibeno. 
Sauro Cavallini. The Work of an Inmate will stay open until February 28. 
In Milan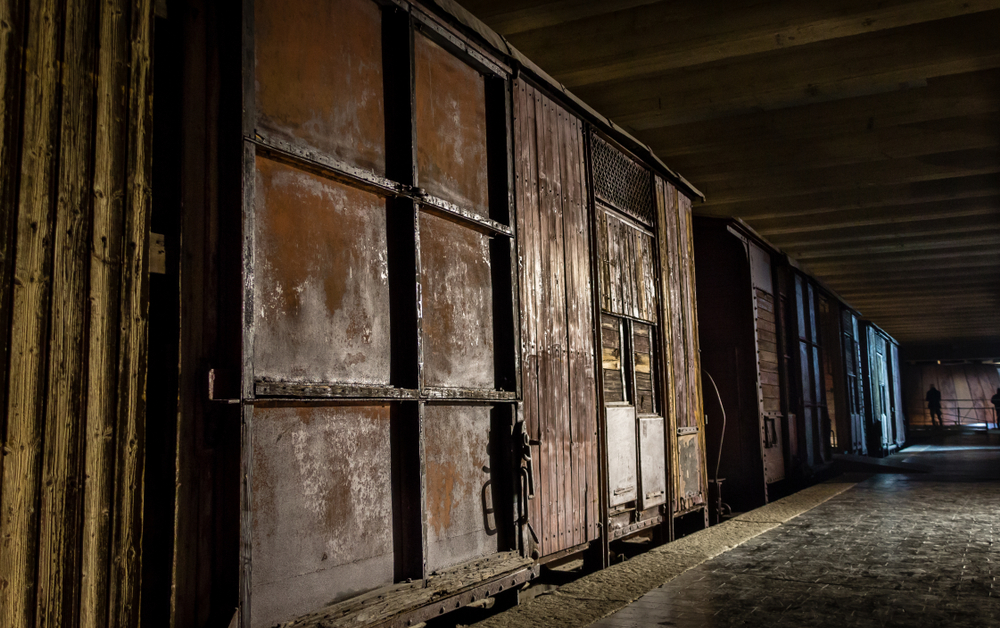 Milan's initiatives this year largely center on bringing its Shoah Memorial at the central train station to broader consciousness. 92-year-old Holocaust survivor and Italian senator for life Liliana Segre has been leading the charge to spread the word.
Segre's most recent efforts culminated in eye-catching signage being added to a tram on the line 9 route from Porta Genova to Milano Centrale train station. The streetcar's sides bear images of red poppies, symbolizing "memory, hope and rebirth," and text that reads "January 27 — Memorial Day" and "Shoah Memorial — Track 21." These awareness-raising rides are running for two weeks.
The memorial itself is at binario 21 (track 21) of the Milano Centrale train station, which visitors enter from Piazza Edmond J. Safra 1. Out of public view, the space was part of an underground network for shipping cargo through the station, before Nazi occupiers took hold and began using it as a clandestine hub for deportations of Jews to Auschwitz. Though the space, comprising both subterranean and above-ground levels, has been open for normal visits, the last time it hosted a dedicated "Open Day" was pre-pandemic, in January 2020. Now, visitors can take part in a special commemorative visit between 10am-6pm on January 27. Reservations are required via TicketOne. 
Also on Remembrance Day, 26 new commemorative stolpersteine brass-plated cobblestones — known in Italy as pietre d'inciampo ("stumbling stones") — will be laid around Milan. Inscribed with the names of Holocaust victims and set outside their last known residence or place of work, the stolpersteine are the brainchild of German artist Gunter Demnig, and the initiative dates back to 1992. Milan's first stone was laid only in 2017, but since then, 171 people have been commemorated across 135 locations.  
The stumbling stones are "even more important than Remembrance Day itself, as they give a name to the victims, who died simply for the 'fault' of having been born," Liliana Segre told Italian press. A live interview with Segre and a spotlighting of the Milan memorial will air on Rai 1 at 8.35pm on January 27.
Screening and streaming in Italy
Segre's interview is just one piece in the lineup of Remembrance Day programming across Italian broadcasters, cinemas and streaming services. Rai 1 will follow the Segre interview with a January 28 (12.15am) broadcast of Ruggero Gabbai's Shlomo's Breath (Il respiro di Shlomo), which premiered earlier this week at Rome's Teatro dell'Opera. 
Sky's History Channel (411) will broadcast Drawings from the Holocaust, written and directed by Massimo Vincenzi, on January 27 at 9.50pm.
In director Gabriele Guidi's debut, the film Terezin tells the story of a group of artists interned in a detention camp. Opening in Italian cinemas this week, it stars Mauro Conte, Dominika Zeleníková and Alessio Boni.
The right to remember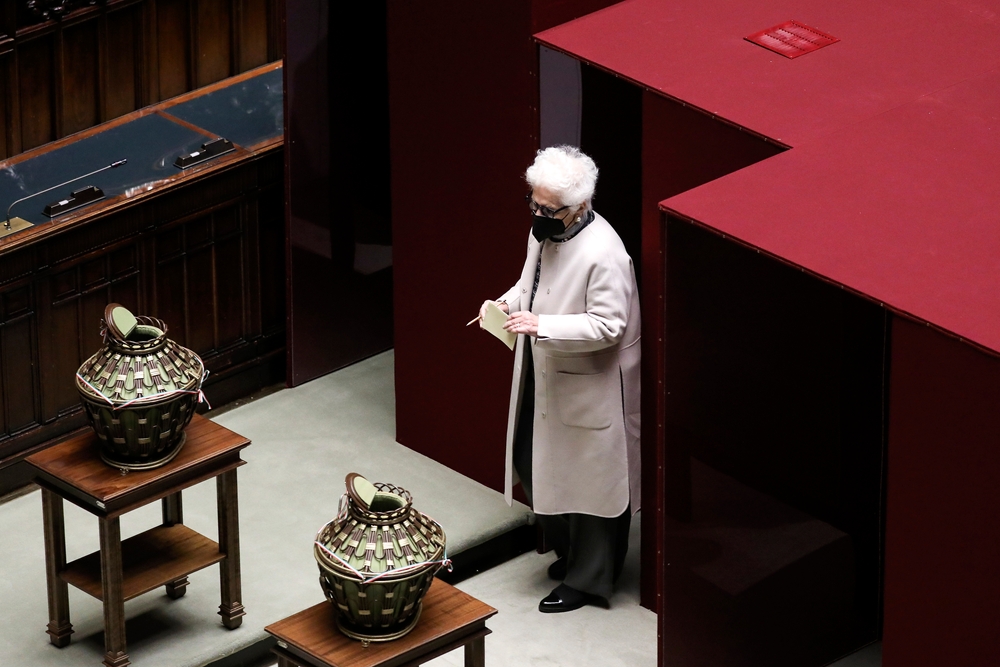 Countrywide initiatives notwithstanding, Liliana Segre said she's concerned that people will become "bored" with Remembrance Day and forget the horrors that occurred less than a century ago.
"The danger of oblivion is always there," Segre said at the press presentation of Milan's Remembrance Day markings. "Someone like me believes that in a few years, the Shoah will be a line in the history books and then not even that anymore."
Back in October, Segre presided over the opening of Italy's then-new parliament, speaking as the oldest active member of the chamber. The only member of her family to survive Auschwitz, Segre reflected on the dangers of fascism as the country's most right-wing coalition since World War II was installed.