In our series featuring famous Italian families, Carol King looks at one of the most powerful Renaissance dynasties: the Farnese.
The Farnese name will be familiar to many art lovers because of the architectural treasures and artworks bearing it, from the Farnese Collection of antiquities in Naples' Museo Archeologico Nazionale (National Archaeological Museum) to the groundbreaking Teatro Farnese theatre in Piacenza. The Farnese acquired art to demonstrate their wealth and good taste, in a "if you've got it, flaunt it" manner. They built palaces and villas not just to live in, but as concrete demonstrations of their reach as one of Italy's most influential families. Ambition came naturally to them, as did a love of pomp, splendour and the finer things in life.
Why are they famous?
The rise of the Farnese family fortune in earnest began in the mid-16th century under Ranuccio the Elder. The family became one of the most powerful in Italy, producing a pope, cardinals and even a queen.
Who's who?
Ranuccio the Elder
In medieval times, the Farnese were landowners and soldiers. Their bravery and loyalty to the papal cause during a series of violent internal Italian conflicts saw them win favour and with it, more land. Ranuccio the Elder (1390-1450), inherited the family's feudal estate and is regarded as the founder of the dynasty. He became wealthy because of the lands he received in return for his military successes in supporting the papacy. In 1416, Ranuccio became commander-in-chief of the Republic of Siena's army. Three years later, Pope Martin V made him a Senator of Rome. Martin's successor, Pope Eugene IV, appointed Ranuccio as Captain General of the Church. Ranuccio's son, Gabriele Francesco, followed his example and went into the military.
Giulia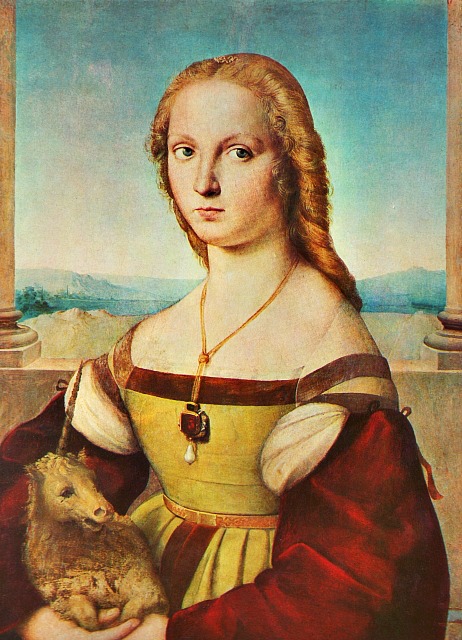 Ranuccio the Elder's daughter Giulia (1475-1524) may not have gone to war but she was to prove vital in the battle to advance the family name because she became mistress to Pope Alexander VI. Known as "Giulia la bella" (Julia the beautiful), she married Orsino Orsini in 1489. However, the young beauty soon caught the eye of Orsini's cousin, Cardinal Rodrigo Borgia, later Pope Alexander VI. Giulia moved to live with Borgia's daughter, Lucrezia, and became his lover. Giulia's influence brought her brother Alessandro to the pope's attention. She remained the pope's mistress until 1500, the year her husband died. Giulia remarried but was widowed twice more and she spent her last years living in her brother's house.
Alessandro, Pope Paul III
Alessandro (1468-1549) was the Farnese who broke the mould and propelled his family forward to become a dynasty. Alessandro spurned the family tradition of entering the military. He studied in Rome and Florence before embarking on a career in the Church. With his sister Giulia's help, Alessandro gained a cardinal's red hat in 1493. A shrewd politician, Alessandro established one of the greatest cardinal courts in Rome. A significant patron of the arts, he built a palace, the Palazzo Farnese, in the city. After more than 40 years of skilful manoeuvring, he became Pope Paul III in 1534.
Once Alessandro donned the papal tiara, his ambition knew no bounds. He appointed his son, Pier Luigi (1503-47), as commander in chief of the papal forces. That was not the only honour to go to Pier Luigi, and in 1545, when his father established the duchy of Parma and Piacenza, he became the first Duke of Parma. The pope also made his grandsons, Alessandro Farnese (1520-89), and Guido Ascanio Sforza di Santa Fiora (1518-64), cardinals.
The pope looked to how he could advance his offspring through marriage too, arranging royal alliances for his grandsons, Ottavio (1524-86) and Orazio (1531-53). In 1538, Ottavio married Emperor Charles V's illegitimate daughter Margaret, and in 1553, Orazio married King Henry II of France's illegitimate daughter, Diane.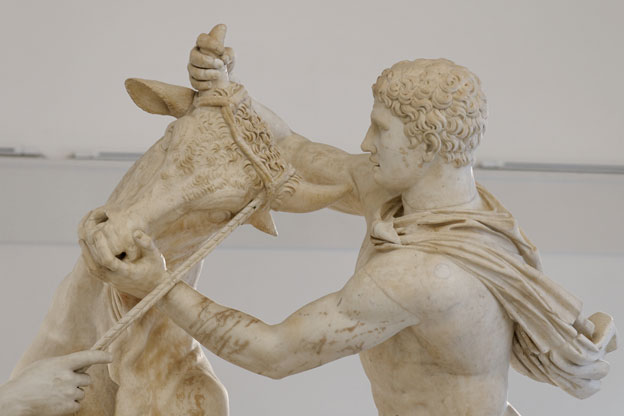 Detail from the Farnese Bull, part of the Farnese Collection at Naples' Archeological Museum
Ottavio, Duke of Parma
Ottavio inherited the title of the second Duke of Parma after the death of his father Pier Luigi. He constructed a vast palace, the Palazzo Farnese, in Piacenza on the banks of the River Po, before moving to nearby Parma where he built the Palazzo della Pilotta.
Alessandro Farnese, Duke of Parma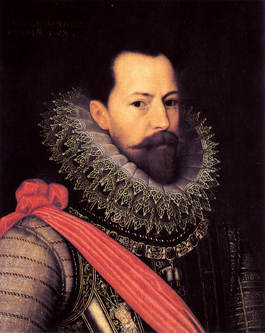 Ottavio's eldest son Alessandro, third Duke of Parma (1545–92) became Governor of the Spanish Netherlands. As governor, he won respect for his successful military campaign against the Dutch Revolt in 1578 to 1592, when the Protestant Dutch rose against Catholic Spain. Alessandro recaptured the southern cities taken by the rebels and returned them to Spain. He and his eldest son, Ranuccio I, Duke of Parma are commemorated by two bronze equestrian statues standing in Piacenza's Piazza Cavalli central square. Commissioned by the local citizens who wanted to show their devotion to Ranuccio I, the sculptures were realised by the Tuscan artist Mochi, a pupil of Giambologna, in 1628. Alessandro's dynamism is underlined by the quivering mane of his horse; Ranuccio I is depicted wearing Roman dress and carrying a sceptre.
Ranuccio II, Duke of Parma
The Farnese ducal court reached the peak of its decadence under the fifth Duke of Parma and Piacenza, Ranuccio II (1630-94). Although Ranuccio inherited debts from his father, Odoardo I (1612-46), he refused to pay them and his extravagance meant he ran up even more. Things got worse for Ranuccio in 1649 when Pope Innocent X accused the Farnese of murdering an ecclesiastic. War broke out and the pope's forces defeated those of the Farnese. The duchy survived – just.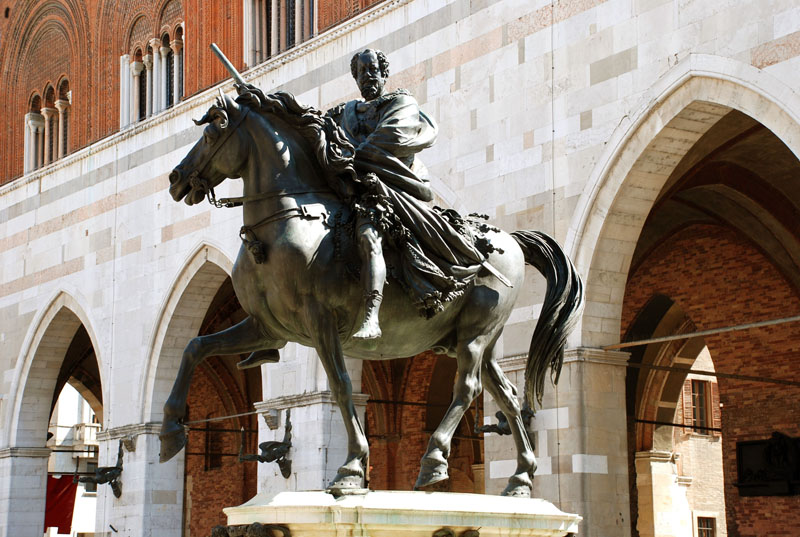 Piazza dei Cavalli in Piacenza with the equestrian statue of Ranuccio
Francesco, Duke of Parma
Ranuccio II's son Francesco, sixth Duke of Parma and Piacenza (1678-1727) cut costs in an attempt to save the dynasty's fortunes but with little success. His childless son Antonio, seventh Duke of Parma and Piacenza (1679-1731) was the last Farnese in the male line. However, in 1714, Francesco married off his niece, Elisabetta (1692-1766), to King Philip V of Spain.
Elisabetta, Queen consort of Spain
Smart, canny and strong, as Queen of Spain, Elisabetta was a strong woman and exerted great sway over her husband, particularly when it came to foreign policy, manoeuvring her son to Don Carlos, the future King Carlos III of Spain (1759–88) secure an Italian throne. After the death of Elisabetta's uncle Antonio, the duchy of Parma and Piacenza passed to Carlos. In 1734, as duke, Carlos conquered the kingdoms of Naples and Sicily. He was crowned king a year later, reigning as Carlo VII of Naples and Carlo V of Sicily. He is regarded as the most successful European ruler of his generation – and he was a descendant of the Farnese.