As the Coronavirus emergency spreads across Italy, with the country in lockdown for at least several weeks, airlines canceling flights to Italy, hotels closing, many businesses in the tourism industry are suffering, and will pay the consequences of this emergency for months, if not years, to come. At ITALY Magazine, we want to help by profiling some of the people and businesses that rely on tourism to make a living, so that when the emergency passes and life goes back to normal, you may want to consider them for your next trip to Italy. 
While the northern Italian region of Trentino has some of the fewer cases of registered coronavirus infections, many local businesses have decided to temporarily close, even before the latest measures to contain the virus were announced by Italy's prime minister Giuseppe Conte Wednesday night - all stores are now closed in all of Italy except for food shops and supermarkets, pharmacies, newsstands, tobacco shops and gas stations. 
I'm writing about Trentino because this is where I am right now, having recently relocated from Bologna. I'm living in a tiny mountain village so it's easy to avoid contact with people; there are simply not that many. 
Trentino, with its beautiful mountains and valleys, thrives on tourism. And yet, even local tourism bureaus have suspended their marketing activities; hotels and restaurants are temporarily shutting down.  
The first hotel to take this difficult decision was Pineta Nature Resort. It's a hotel I know very well, having vacationed there several times in the last few years, even becoming friends with the owners, the Sicher family. 
Pineta is located in the tiny village of Tavon, in Val di Non, a valley famous for its apples, castles, lakes, canyons, hiking and biking trails; it's about half an hour from Trento, the regional capital, an hour from Madonna di Campiglio and the Brenta Dolomites. 
The hotel itself looks like a charming mountain village, with its cluster of Alpine-style buildings and chalets overlooking the mountains, currently topped with snow.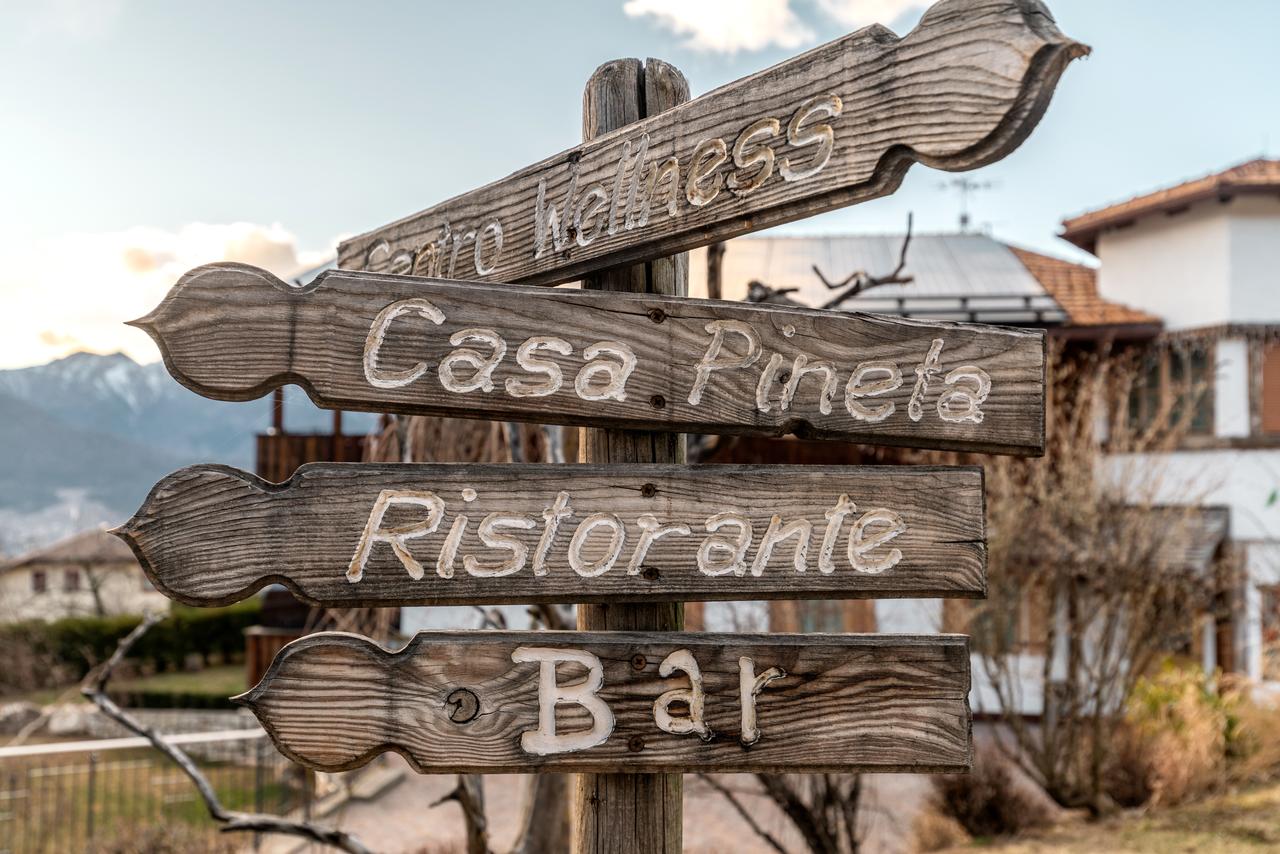 The Sicher family has run Pineta for three generations. With their friendly approach and highly professional customer service, they've managed to develop a very loyal and affectionate following: many of their guests keep returning year after year. (When I spoke with the hotel's manager, Nicola Sicher, regarding their decision to close, he told me that many clients already booked for the next months, given the option to have their deposit back, said they would leave it with the hotel for a future stay.)
Pineta is ideal for those looking for an active vacation and feeling pampered at the same time. It offers a daily schedule of activities, including brisk early morning walks, guided hikes, bike rides, evening walks through the woods using torchlights, weekly tombola, cooking classes, and more.
It also features a spa and wellness center, which is just what you need after an active day. You may choose among beauty treatments and massages, saunas, aromatic showers, indoor and outdoor hot tubs, indoor pool, while soothing music and candle lights make you feel even more relaxed. 
Not to mention the hotel's cuisine, mostly based on local and seasonal ingredients and dishes, a chance to discover the delicious food and wines of Trentino.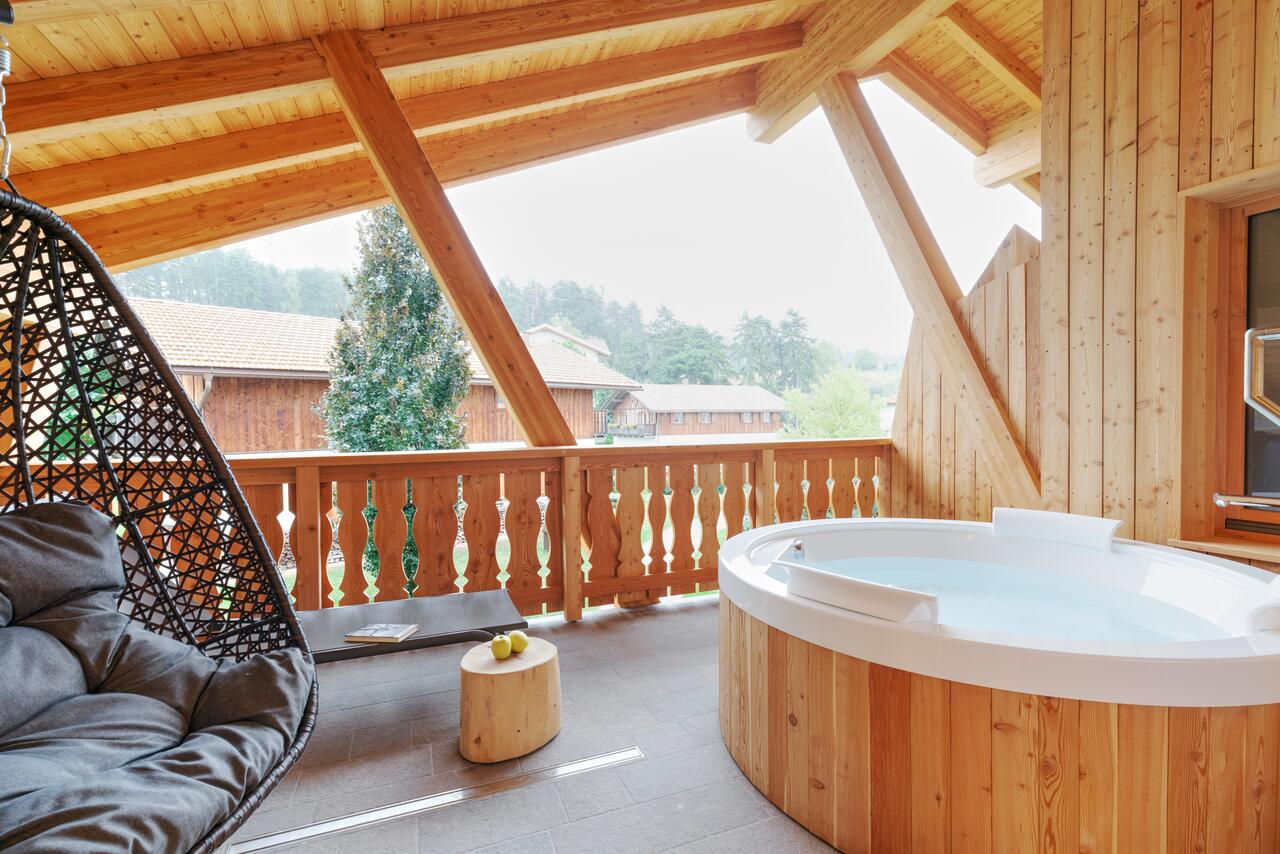 This small slice of paradise (can you tell I'm an affectionate client?!) is now closed. On Sunday night, the Sicher family posted the following on the hotel's website (excerpts):    
"Dear friends, our hotel is located in one of the areas in Italy and Europe least exposed to the Coronavirus threat; yet, the situation is critical, nature is sending us signals that we cannot pretend to ignore.
Given that the situation has been rapidly evolving for the worst and that short-term prospects are not positive, we have decided,  out of respect for, first of all, our guests, our collaborators and our family, to suspend operations until mid-April. We will keep you posted! 
It was a painful and difficult decision to make. 
The more united and responsible we are, the quicker we'll get out of this. 
Once the emergency is over, however, come back soon to visit us!
We will need it."
Nicola told me they hope to reopen for Easter, but at this point nobody knows and it seems unlikely. He said it's important to stay positive and, when things go back to normal, the economy will need a major boost. 
Traveling to Italy will help. 
Check out Pineta Nature Resort and consider visiting on your next trip to Italy.