After more than a year of being homebound, travel enthusiasts are finding themselves torn when thinking about how to approach their 2021 and 2022 trips. On one hand, cabin fever has gripped us all and we can't wait to hop on the next plane to….well, anywhere, really; on the other hand, the thought of crowded cities and indoor museums and sites packed with visitors still makes many of us uncomfortable. On one hand, we want to pack as much as we possibly can into our travel itinerary; on the other hand, if this past year has taught us anything, it's the importance of slowing down and taking time to appreciate the small things.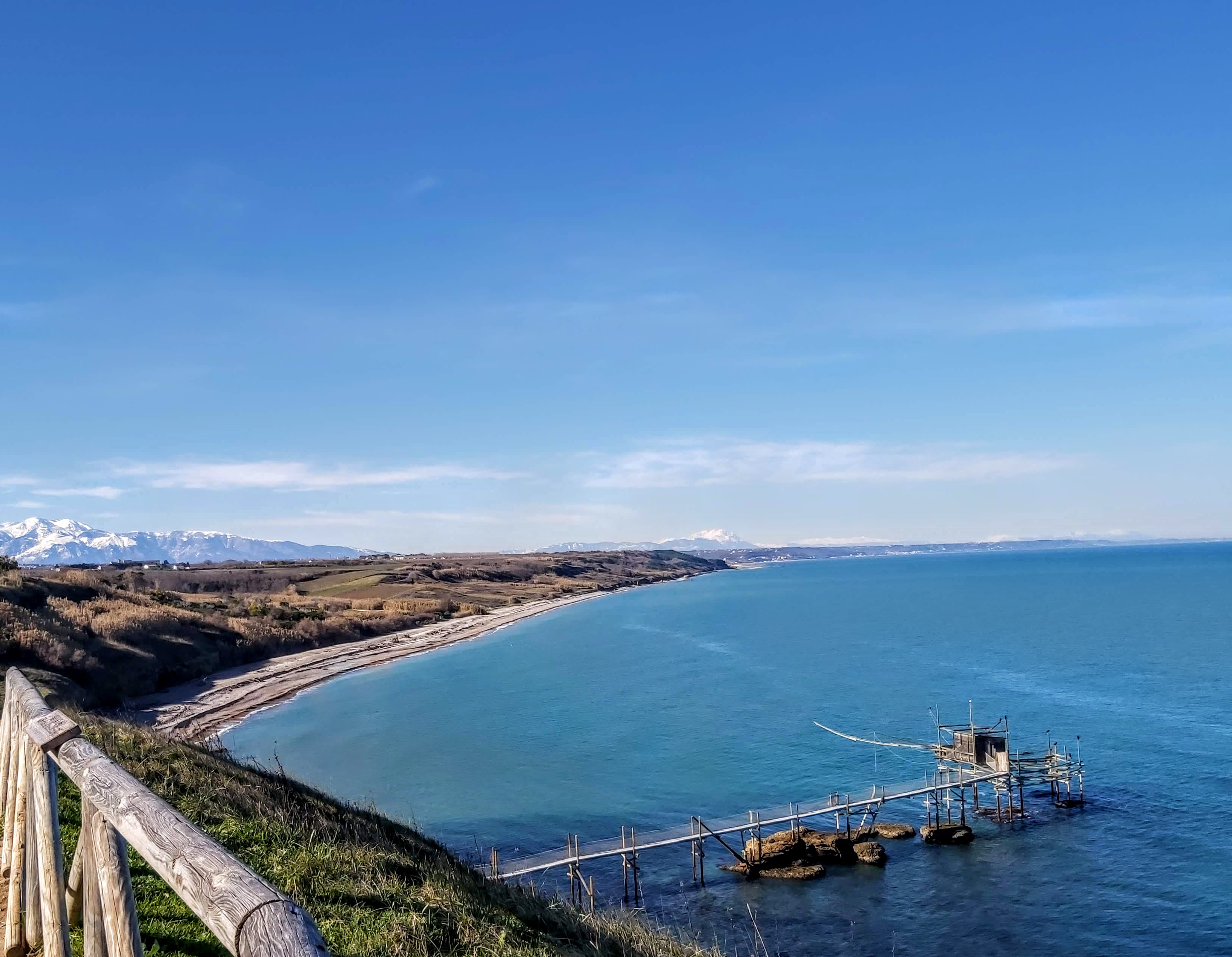 How to reconcile these conflicting travel expectations and goals? One easy way to have your cake and eat it, too—travel-wise, that is—would be to avoid Italy's "Big Three" (Rome, Florence, and Venice) and instead explore some of its lesser-known but more authentic central and southern regions. Unsung jewels like Abruzzo, Puglia, and the city of Matera in Basilicata may not have the star power of other A-list destinations, but for what they may lack in name recognition, they make up for in pure natural beauty, Old World charm, unparalleled culture, and unforgettable cuisine.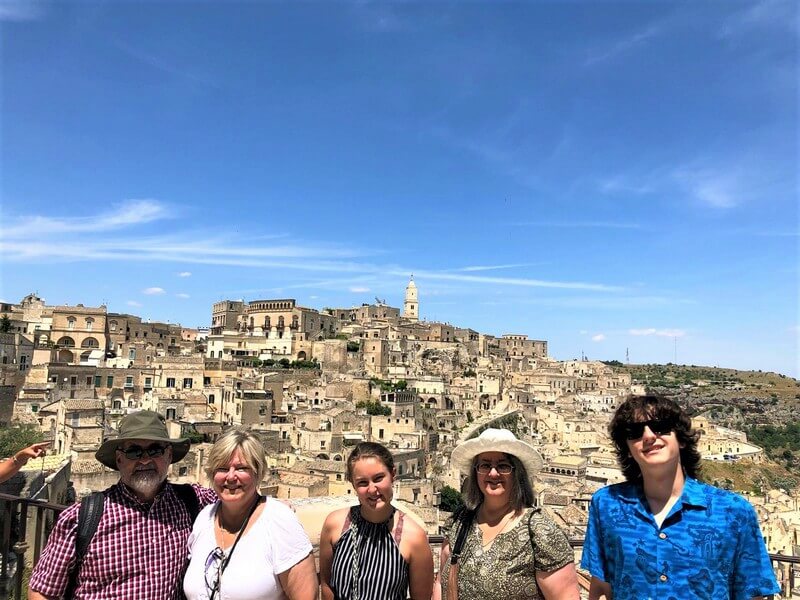 With the timeless mountain villages scattered across Abruzzo's three national parks and traditional trabocchi fishing huts lining its Adriatic coastline, Puglia's UNESCO sites and whitewashed medieval towns and seaside hamlets, and the cave dwellings of Matera in the region of Basilicata, unique in the world and named a European Capital of Culture in 2019, you can see some of the most captivating corners of Italy with virtually no crowds. Add in the iconic local dishes and warm, welcoming locals and you have all you need for a trip that will sweep away the last of your travel cobwebs.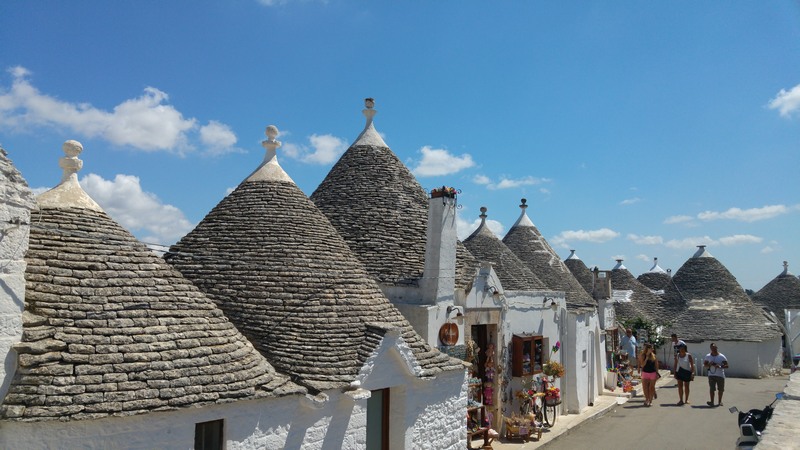 Coordinating a visit to three separate regions, especially ones largely untouched by mass tourism, can be a stressful undertaking, however. Though you can rent a car and set off on your own, you are bound to miss out on some of the more hidden treasures that make these three destinations truly special. Instead, a hassle-free way to enjoy a visit that takes you on a deep dive into the authentic culture and history, lets you connect with locals, and takes the guesswork out of creating an unforgettable itinerary is to trust a local tour company that has put in the research and legwork so you don't have to. 
Fabrizio Lucci of Italia Sweet Italia has done just that. A long-time proponent of slow travel and sustainable tourism, Fabrizio leads small groups through his home region of Abruzzo and the bordering Puglia and Basilicata so visitors from across the globe can get below the surface and experience these beautiful and fascinating areas of Italy that lie beyond the tourist track. With an Italia Sweet Italia escorted tour, you'll see both the famous and hidden cultural treasures, enjoy home meals and hands-on cooking classes, unwind over food and wine tastings with traditional producers, meet with a local artist to handcraft your own souvenir, and live like a local in sleepy mountain villages.
To get your 2021 and 2022 travel gears turning, here's just a taste of what there is to see in Abruzzo, Puglia, and Matera...three unsung Italian gems with all the charm and none of the crowds.
Abruzzo: Land of National Parks and Scenic Coastlines
You may have never heard of Abruzzo, but this central region just east of Rome is a favorite holiday destination for Italians. Beloved for its vast swathes of pristine countryside—with three national parks, one regional park, and 38 nature reserves that together cover one third of the region's area, it is considered one of the greenest regions in Europe—as well as its long stretch of coastline lapped by the Adriatic Sea, Abruzzo also offers excellent local gourmet specialties and wines and warm hospitality. Here are some highlights: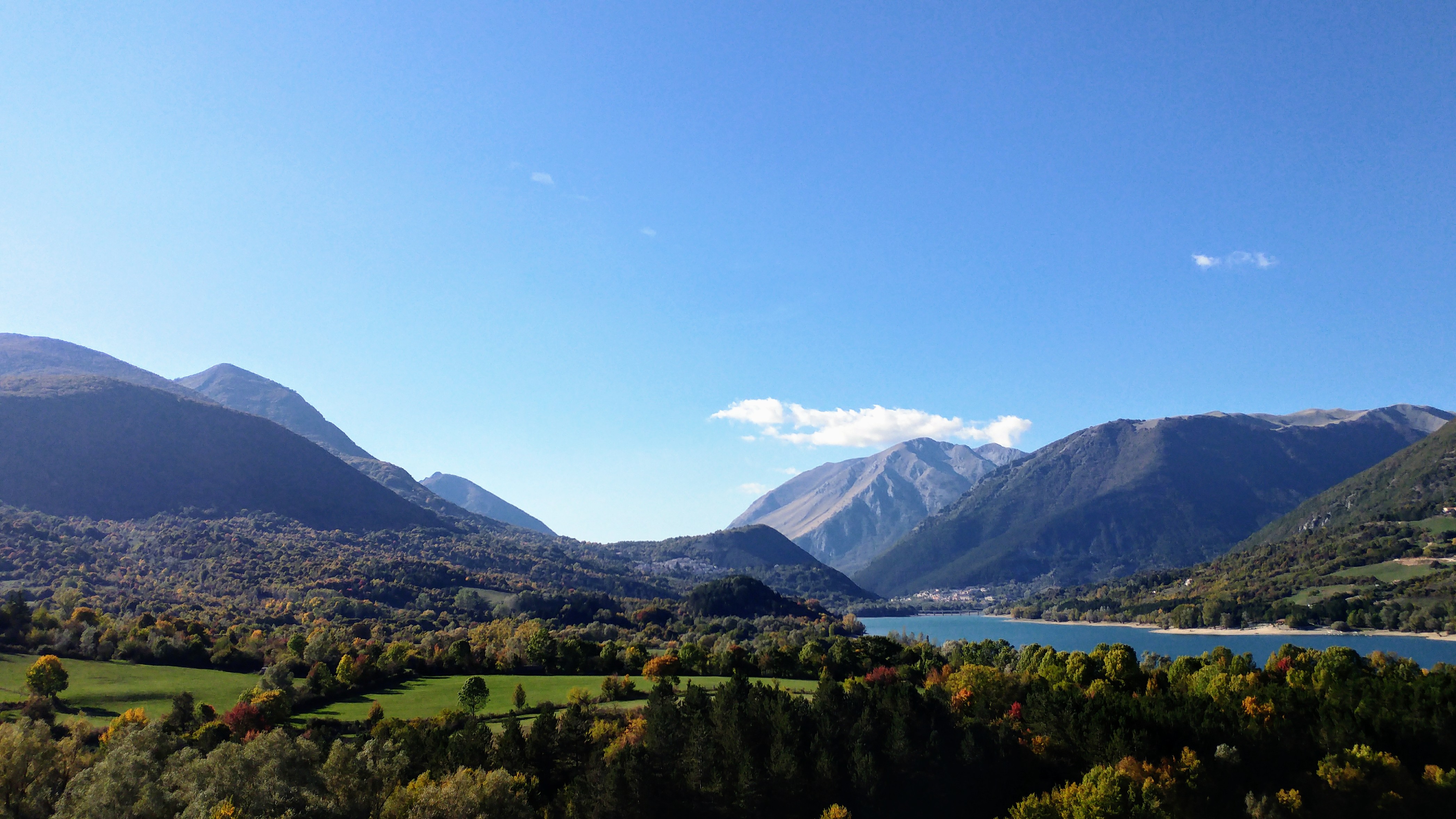 Sulmona
This delightful medieval town sits on a plateau surrounded by Abruzzo's three national parks and its narrow lanes are lined by some of the best restaurants in the region. The town can trace its history back to ancient Rome, when it was known as Sulmo; the poet Ovid (who wrote Metamorphosis) was born here. 
What Sulmona is known for today is its traditional confetti (Jordan almond) production, and a visit to one of the historic local confectionaries to learn the history of this iconic candy and how it is made is a must.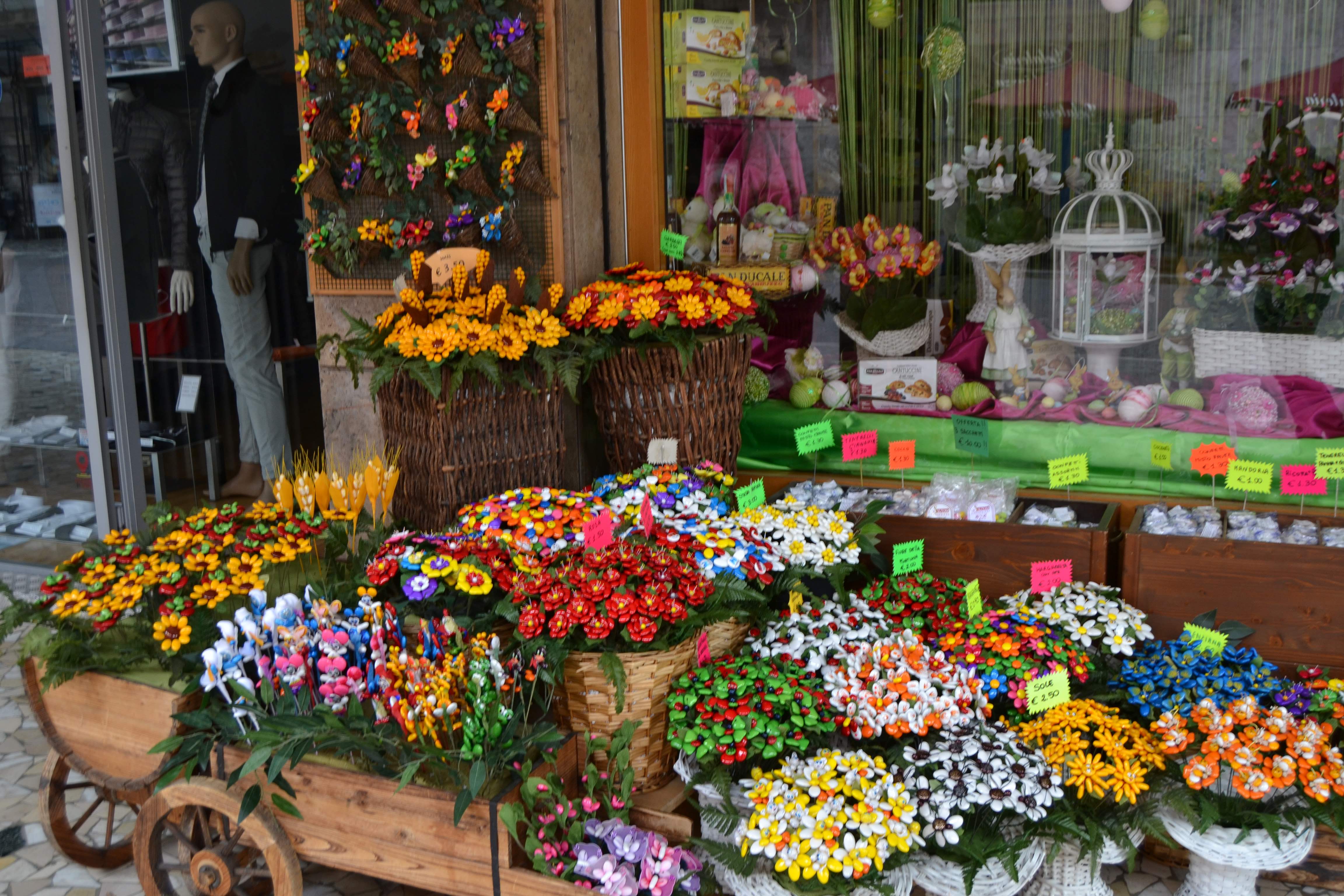 Mountain and Seaside Villages 
Abruzzo is known for its ruggedly picturesque hilltop villages scattered throughout the inland and coastal areas. Among the most beautiful are Scanno, just south of Sulmona on the western reaches of the region, and Vasto, set on the opposite side of Abruzzo overlooking the Adriatic sea. The latter is particularly lovely, as it is still home to a lively community with a bustling outdoor market and local housewives who make the traditional pasta alla chitarra fresh, served with a hearty meat sauce.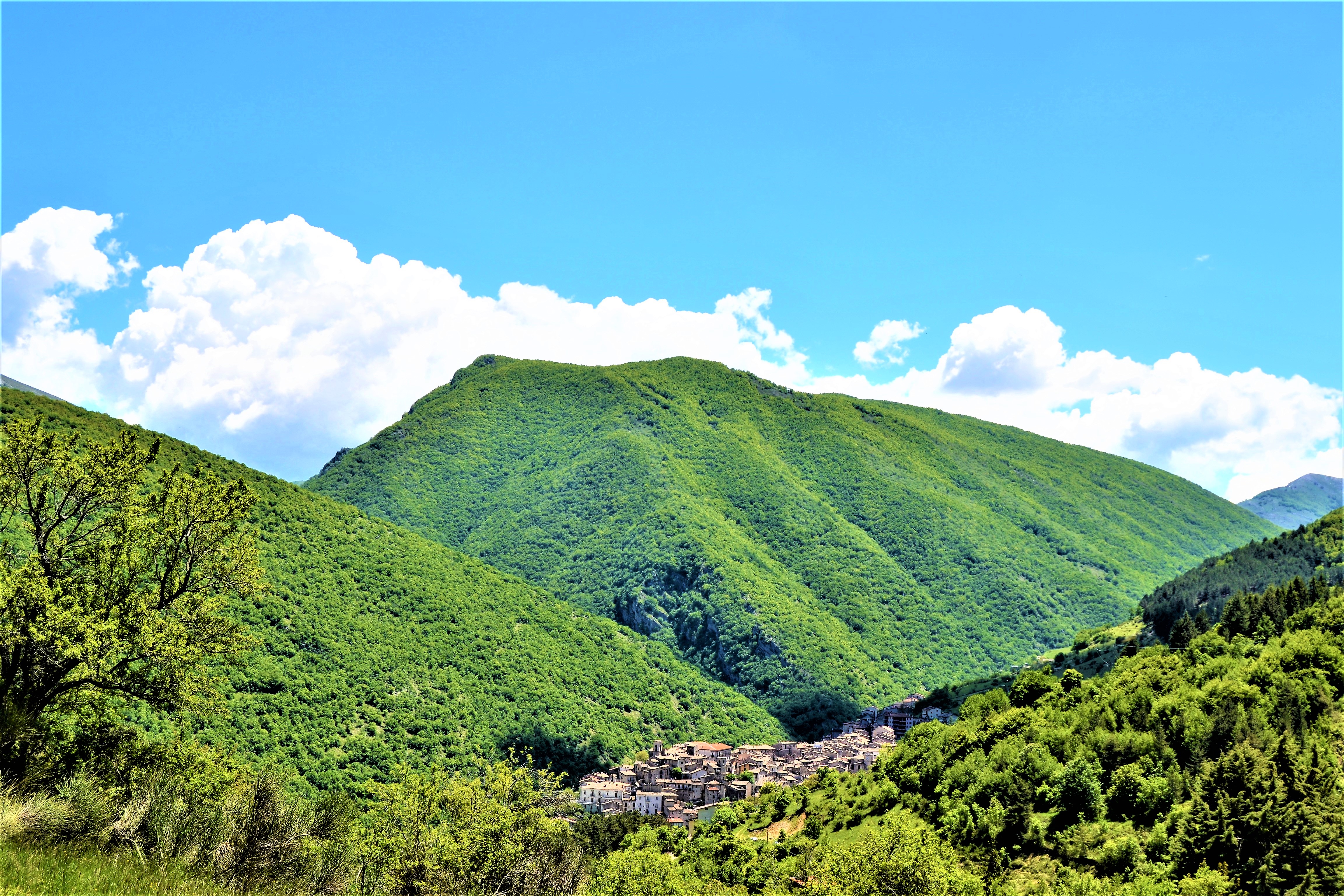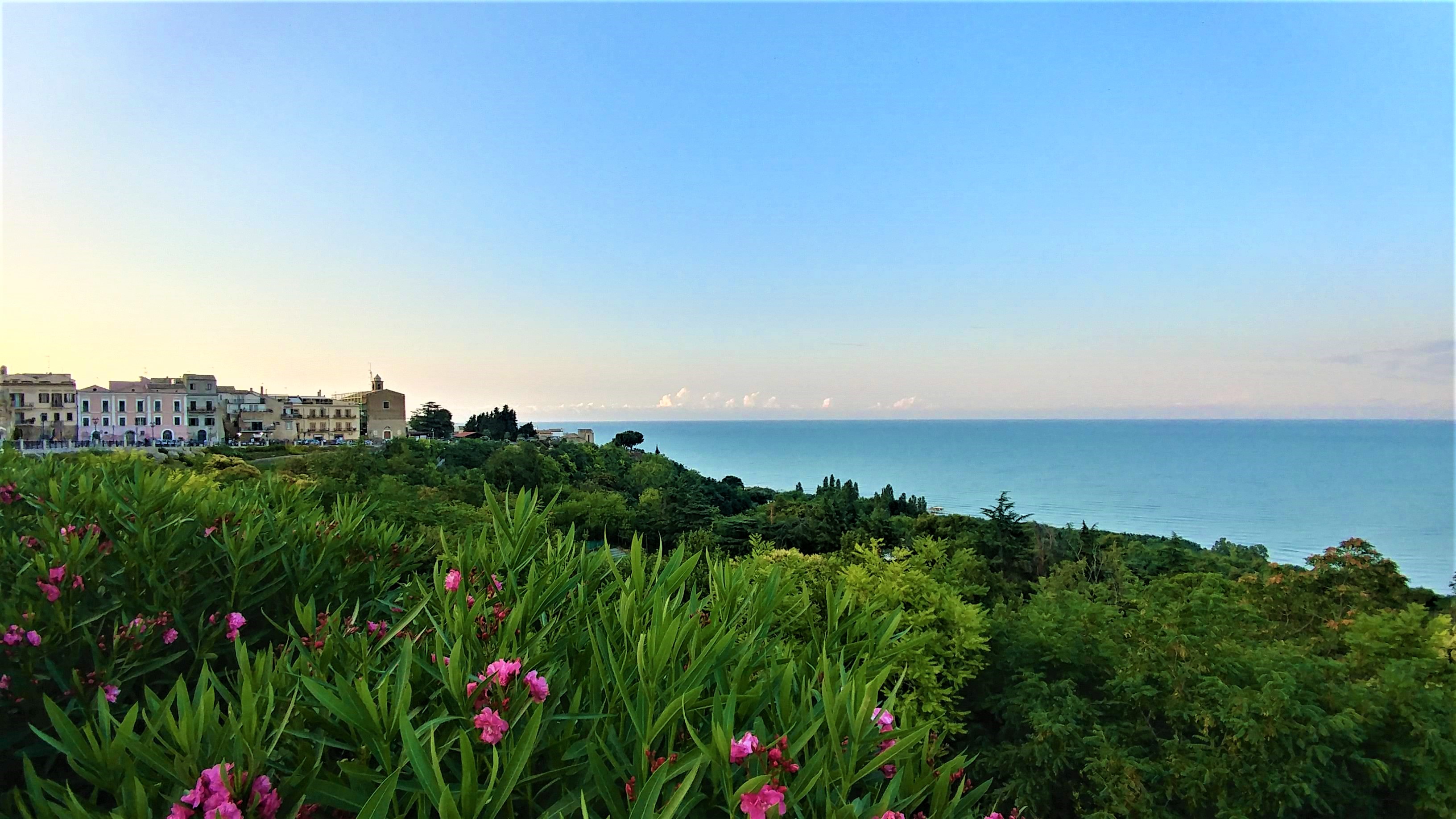 The Trabocchi Coast
With its spectacular pairing of mountain peaks and azure seas, Abruzzo has a unique blend of shepherding and fishing cultures. The latter is concentrated along a stretch of coastline dotted with wooden fishing platforms topped by huts, called trabocchi, once used to bring in the catch of the day. Though pretty to photograph, the platforms are best visited with a local expert who can put them in their historic and cultural context. Many of these platforms now host rustic restaurants where you can dine on freshly caught fish and seafood directly over the water and are flanked by a new cycling path, the 42-km (26-mile) Via Verde dei Trabocchi.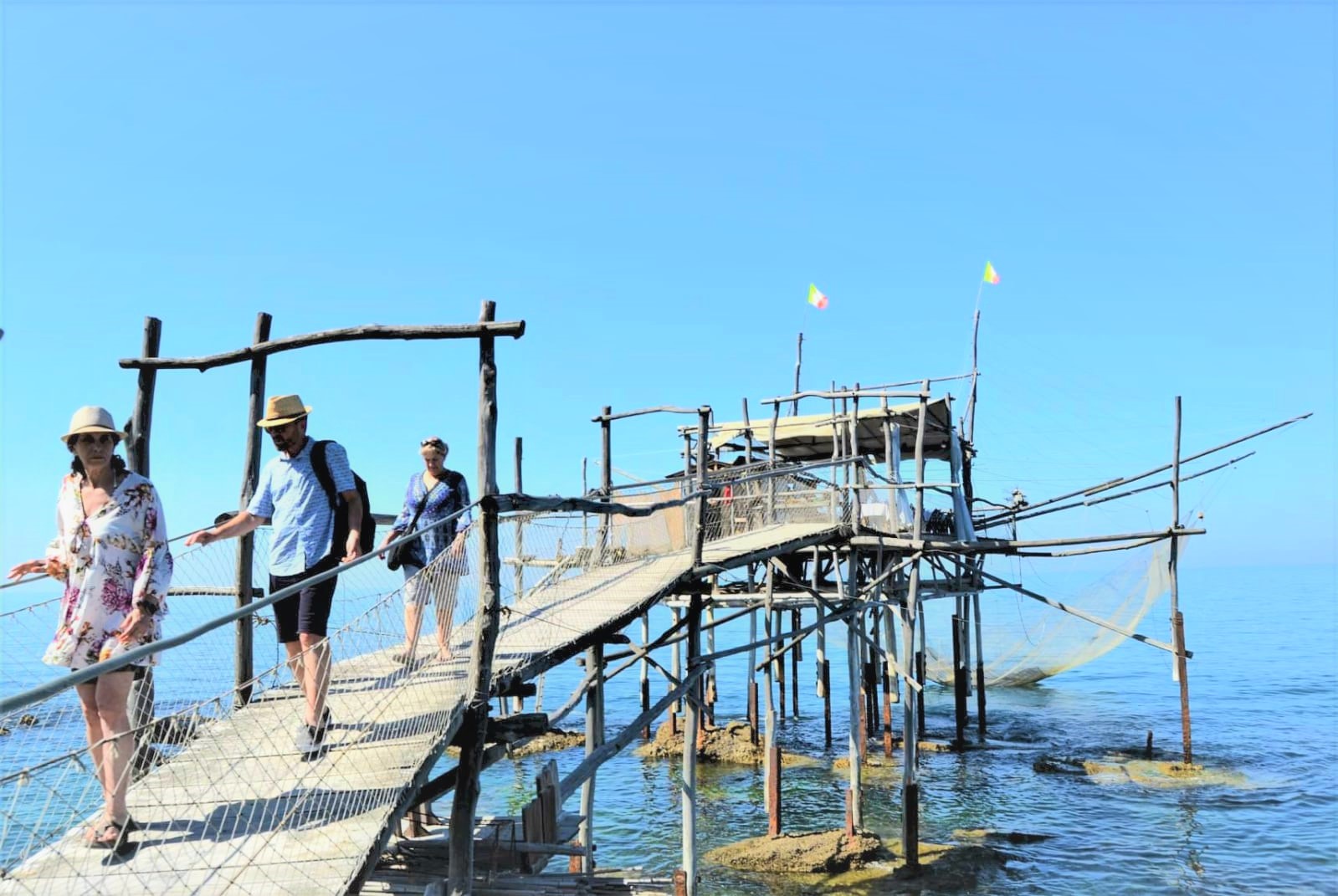 Puglia: Whitewashed Villages and UNESCO World Heritage Treasures
Puglia is starting to show up more and more on the travel radar, so now is the time to visit before it becomes yet another bus-tour destination. It's no wonder that this southern region is starting to garner attention, as it's home to postcard-perfect villages, some of the most picturesque coastline in Italy, sumptuous architecture, and fabulous cuisine. Located south of the Abruzzo, it's a quick drive to cross the border. Here are the top things to see and experience: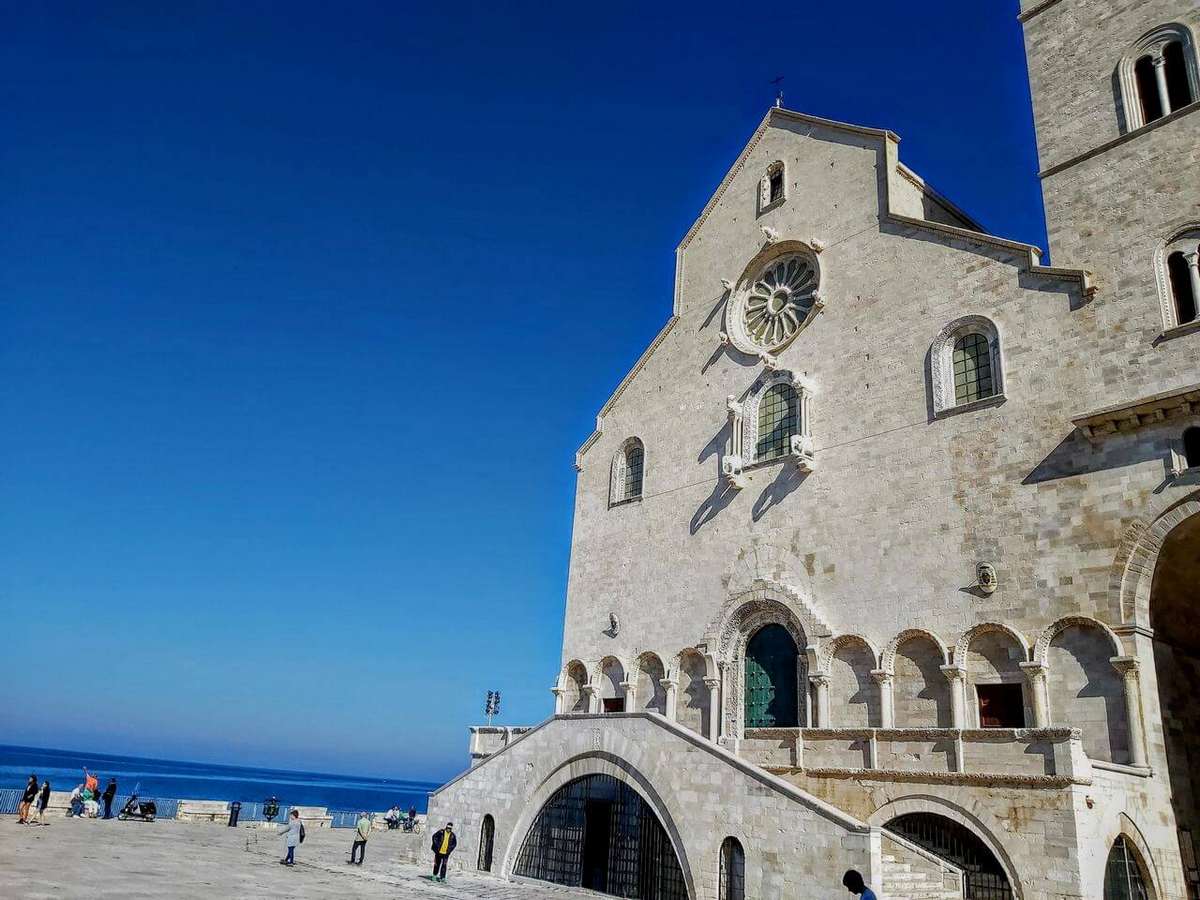 Villages by Land and Sea
The Puglian coastline is strung with pearl-like whitewashed fishing villages that are now among the most picturesque resort towns in southern Italy. Trani, known for its Romanesque cathedral and located just north of the bustling historic city of Bari, is a fine example, as are the equally delightful villages of Polignano al Mare and Monopoli to the south of the city. All are crisscrossed by a warren of narrow lanes lined with tiny restaurants and artisan shops, historic churches, and minuscule squares.
Inland, hilltop towns like Conversano keep watch over the coastline on the horizon and the traditional "masseria" farms scattered through the olive groves and vineyards covering the hills. Many of these masserie are today agriturismo farm holidays that offer farmhouse cooking lessons and rustic meals.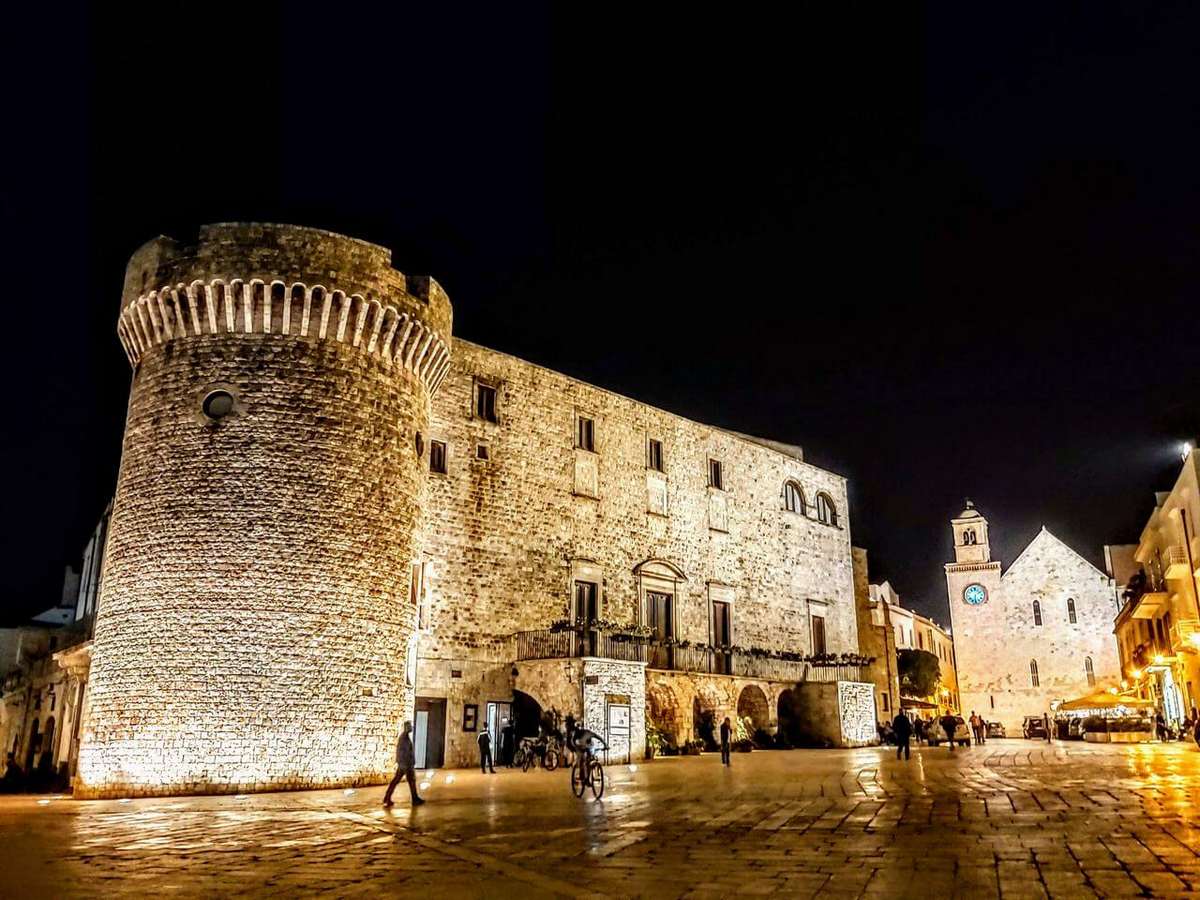 UNESCO Sites
Puglia is home to a number of UNESCO World Heritage Sites, of which two stand out. The first is Castel del Monte, so iconic that it is pictured on one of Italy's euro coins. This octagonal castle was built by Frederick II in the 13th century and his reasons for erecting this imposing structure which seems to have no defensive or strategic function remains a mystery.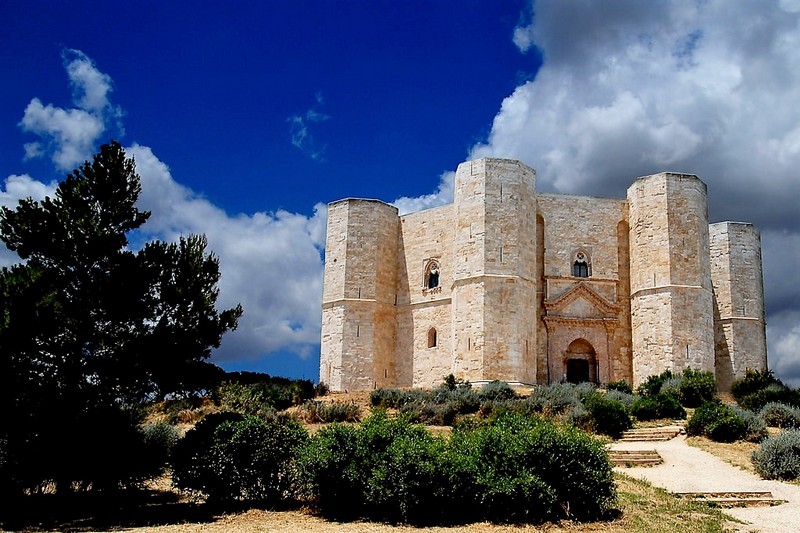 The second is the "trulli" of Alberobello, a type of stone dwelling topped by a conical roof that is one of the most popular sights in all of Puglia. These dwellings are scattered across the countryside in the Itria Valley, but are grouped together in a fairyland-like village here. The largest is the Trullo Sovrano, and there is also a museum where you can see how locals once lived inside these unique homes.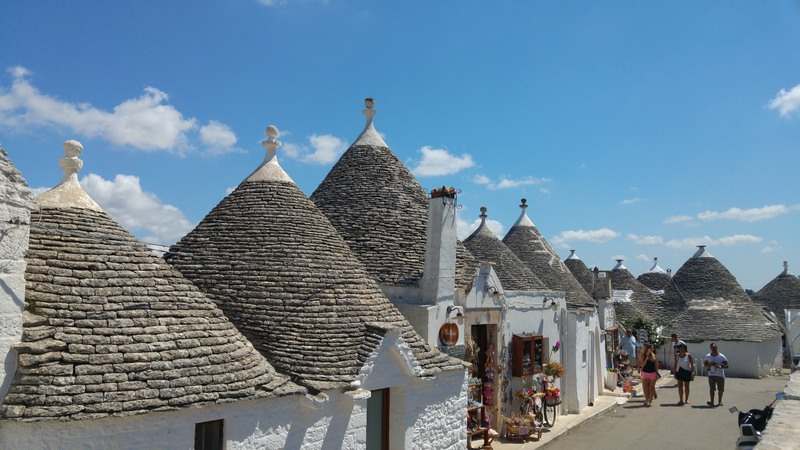 Pasta, Wine, Bread, and Olive Oil
Those in the know flock to Puglia for its amazing traditional dishes and specialties. Topping the list is homemade orecchiete pasta from Bari, made streetside by chattering housewives in the oldest quarter of the city.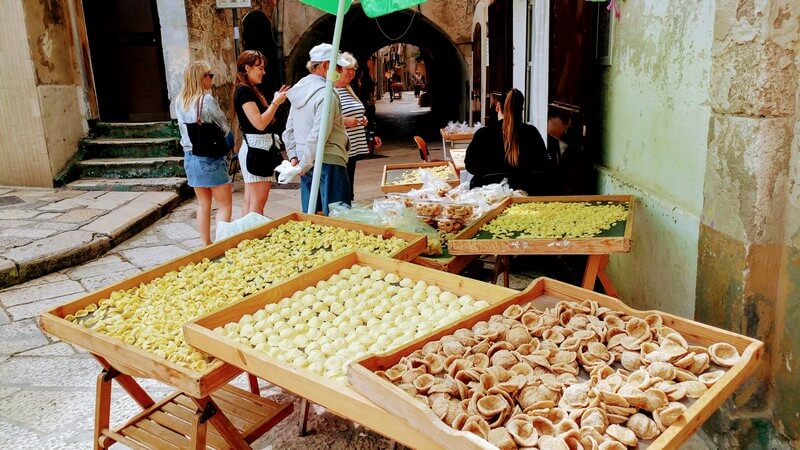 Wine is also one of the most important food productions in the region, and no visit to Puglia is complete without a tour and tasting at one of the many boutique, family-run wineries located among the inland hills.
Heirloom bread from the Puglian town of Altamura is also considered one of the best in Italy, naturally leavened and made from local durum wheat semola sourced from producers in the Altamura area.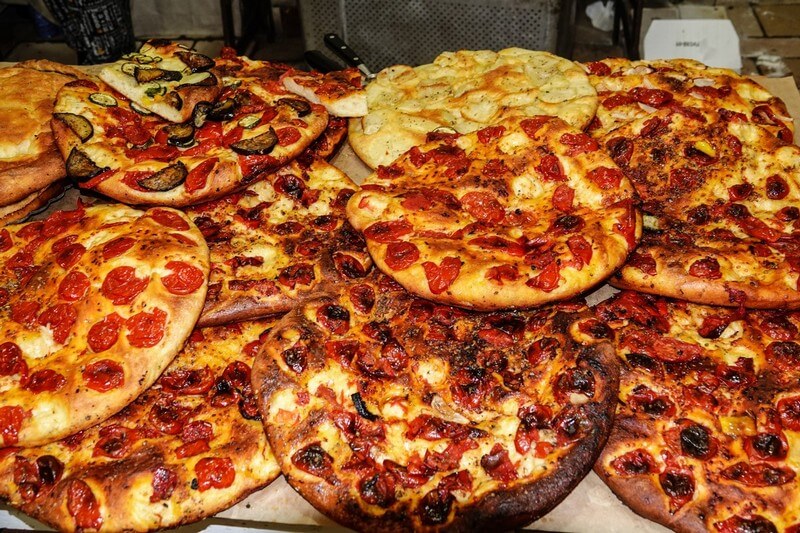 Finally, olive oil is synonymous with Puglia, and much of its countryside is blanketed in silver-leaved olive trees. Be sure to stop at one of the many tiny mills in the region to learn about the history and production of extra-virgin olive oil and perhaps sample some for yourself.
Matera: The Haunting City of I Sassi
Considered by many as the world's third-longest continuously inhabited human settlement, Matera is the crown jewel of the region of Basilicata. Natural caves in the tufa limestone cliffs above the Gravina gorge attracted the first inhabitants perhaps seven millennia ago, and over time, homes were built above them. Known as i sassi, these cave dwellings today form the heart of Matera's UNESCO-listed old town and are one of the most fascinating sights in southern Italy.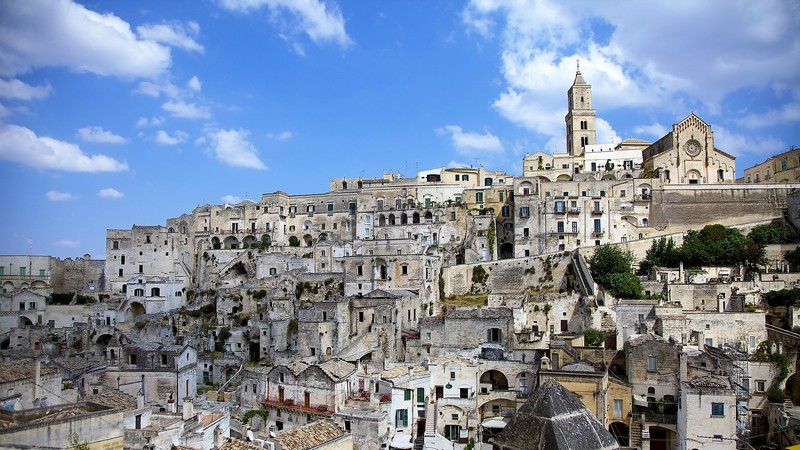 You can savor all these sights and more by joining Italia Sweet Italia's Abruzzo, Puglia & Matera Experience. This 10-day escorted tour takes in the best cultural and culinary treasures across three regions, giving you the chance to discover unique local cultures that share a common sense of Italian hospitality and food and wine traditions.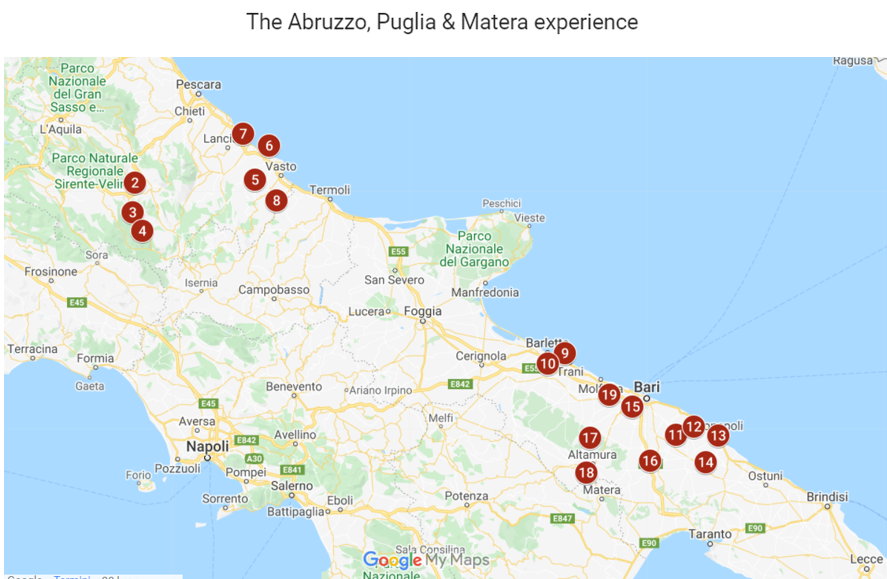 Get a taste of Abruzzo and Puglia before you travel there! Learning the traditional recipes of Abruzzo and Puglia is the perfect introduction to these beautiful regions in the heart of Italy. Italia Sweet Italia is happy to gift Italy Magazine readers a free pdf copy of their exclusive ebook with the most authentic recipes from Abruzzo and Puglia. In addition, when you download it, you'll get a 10% discount promotional code for all tours (new bookings) booked by 30th July 2021. Click here to get these gifts!