The easiest way to find a English-Speaking doctor in Italy
We've all been there, so sick we could barely leave the house, between one painfully long sniffle after another, even walking to the kitchen takes an extreme amount of effort. Or worse, you find yourself on holiday and only have a few days to enjoy a location but are feeling ill and at risk of missing out on the experience completely. Perhaps you have made it to the pharmacy trying to explain your symptoms in broken Italian and using your hands as a sort of real-life Pictionary. Sometimes you get what you need, many times you don't, this can be frustrating and scary when discussing your health is lost in translation. 
What do you do if you are living abroad? Being sick in a foreign country can be overwhelming, especially if you are on your own or do not speak the language. For those of you who live in or visit Italy frequently, the thought of arranging a visit with a local doctor is a huge undertaking for someone who doesn't know the how the system works, or who don't have someone to go with them to an appointment. Health care in itself has been looked at quite critically these past few years as a confusing and almost labyrinth-like system to most and I've helped many friends personally over the years to try and receive same-day care in Florence. Searching for an English-speaking doctor that is available on-call isn't as easy as you might think.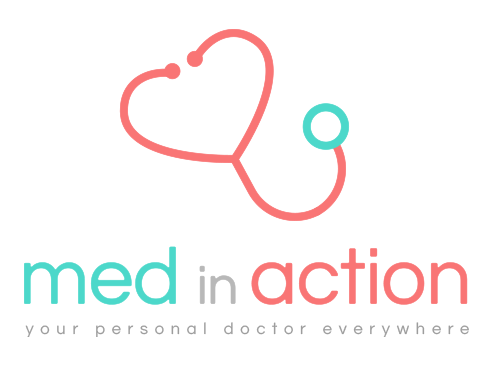 Luckily for tourists, students or professionals visiting Italy, there are options available to you with just the click of a computer key, a tap on your phone or even a message to a doctor through whatsapp. Introducing MedinAction, a wonderful service offering English-speaking medical service that delivers a qualified doctor to your home, office or hotel 24/7. During home visits the doctor can complete a range of check-ups, provide prescriptions and act as trusted liaison between you and local services, helping arrange any further testing, diagnostics or specialist examinations that may be required. By using text or Whatsapp you can stay in touch with your doctor as they check in to make sure you are ok, essentially Uber for doctors! 
In our opinion this is something that should have been offered long ago, personal home care, a highly individualized service that adds the "human" element between doctor and patient. The mere act of having a trusted professional answer your questions in real-time for even just assurance is something we've all wished we had access to in the past and now it finally exists.  
So, it begs to ask, how did it all get started?
"A couple of years ago I met with Andrea and Gianluigi Guerriero (the founders) because they were my clients for Romeing (of which I am the founder). We hit it off, became friends and we decided to bring MedinAction (which at the time was limited to Rome) to the next level. Together with Diego Falanga and CTO Cristoforo Parrotta we created MedinAction srls and opened in many citiesand expanded our services across Italy. I deal with development and marketing" Antonio Amendola said. "At the moment we are in Rome, Florence, Bologna, Venice, Milan and soon also in Naples, Salerno, Amalfi Coast and Sicily. We have worked hard, but the results have paid off. The number of visits has doubled, then tripled. So far we grow at a rate of over 120% per year."
One of the reasons for their success is the close relationships they personally have with the clinics in the cities they represent, all in the aim of providing a true 360-degree service. Their users are able to have a single contact person (in an app) for complete medical assistance.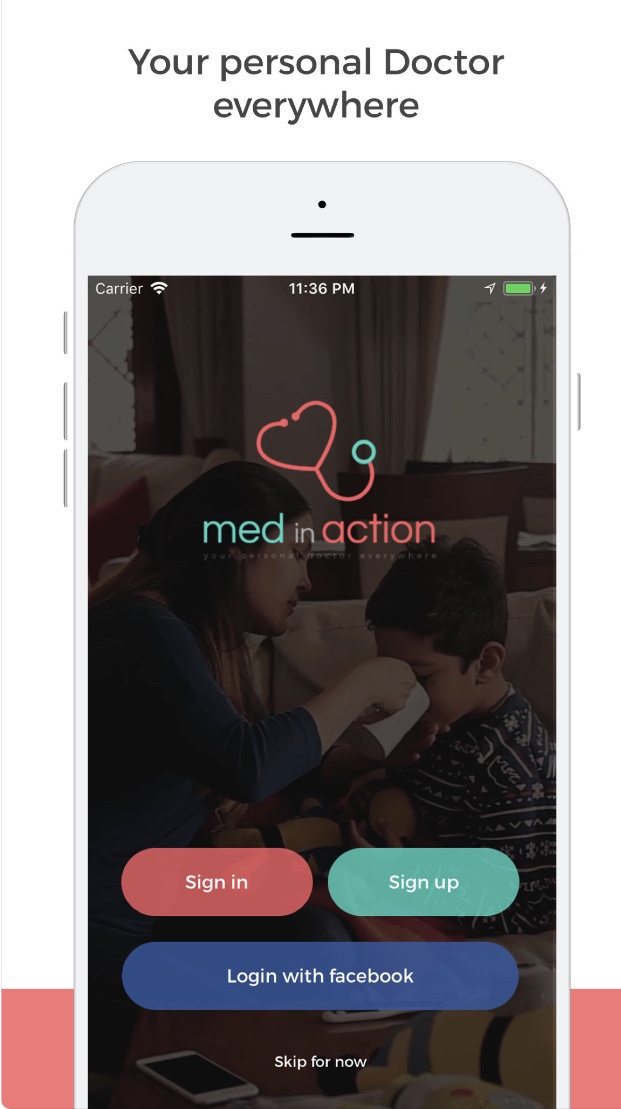 "We are following a trend that is already evident in America. We want to provide a new way of looking at your health, one that is more accessible, simpler and closer to the needs of the patient." Antonio added. "What I like most is that we break down the barriers between the user and the doctor, the patient in turn feels much closer to the doctor. First the patient can use the App, WhatsApp, online chat or speak on the telephone to MedinAction for triage, to ensure the right doctor or specialist to suit their specific needs will be sent to their home. The doctor will go directly to their home for a visit the same day, sometimes even hours or minutes from the time the chat was booked."
For a tourist visiting Italy or an expat who lives, studies or works in Italy, this is a very useful service.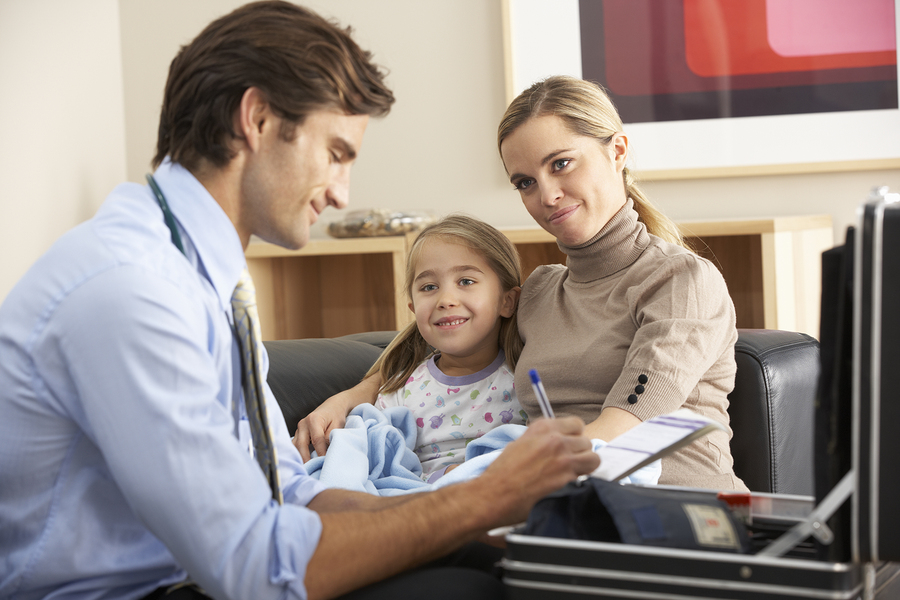 What can you expect with MedinAction? 
●     Same-day service online with a trained medical professional, from general practitioners, pediatricians and a wide range of specialists. 
●     Payment is seriously easy: MedinAction works with a large range of insurance companiesoffering direct billing with many providers. Otherwise you can also pay via PayPal or cash and are provided with a detailed receipt so you can get reimbursement. 
●     Speedier exams: priority access to trusted clinics if you need lab tests, X-Rays, MRIs, CT-scans, Ultrasounds, Fit to Fly Certificate, etc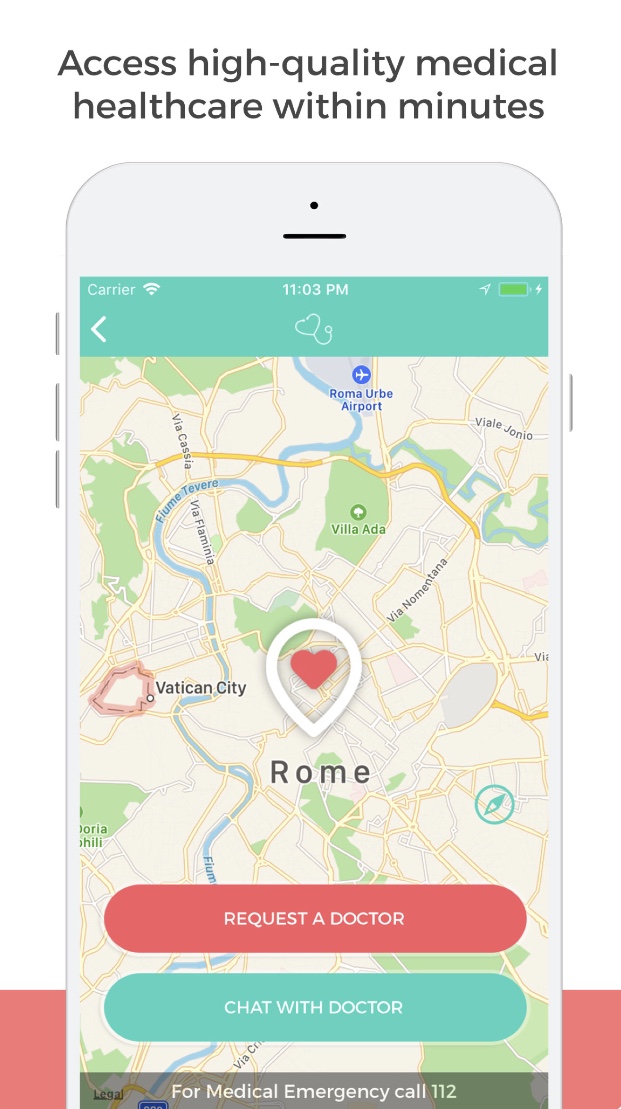 We checked what people had to say about MedinAction's services and here's what recent patients had to say 
"I am an American student studying abroad at John Cabot University for the semester in Rome. I wasn't feeling well while visiting Copenhagen over the weekend. I emailed Dr. Andrea, and he responded promptly. We talked on the phone about my symptoms, and he urged me to go to the hospital to make sure I was okay to fly to Rome. I did so and was cleared to fly. He had me call him at the airport before taking off and when I landed. We were also always chatting on WhatsApp, for he checked in on me a lot over that week."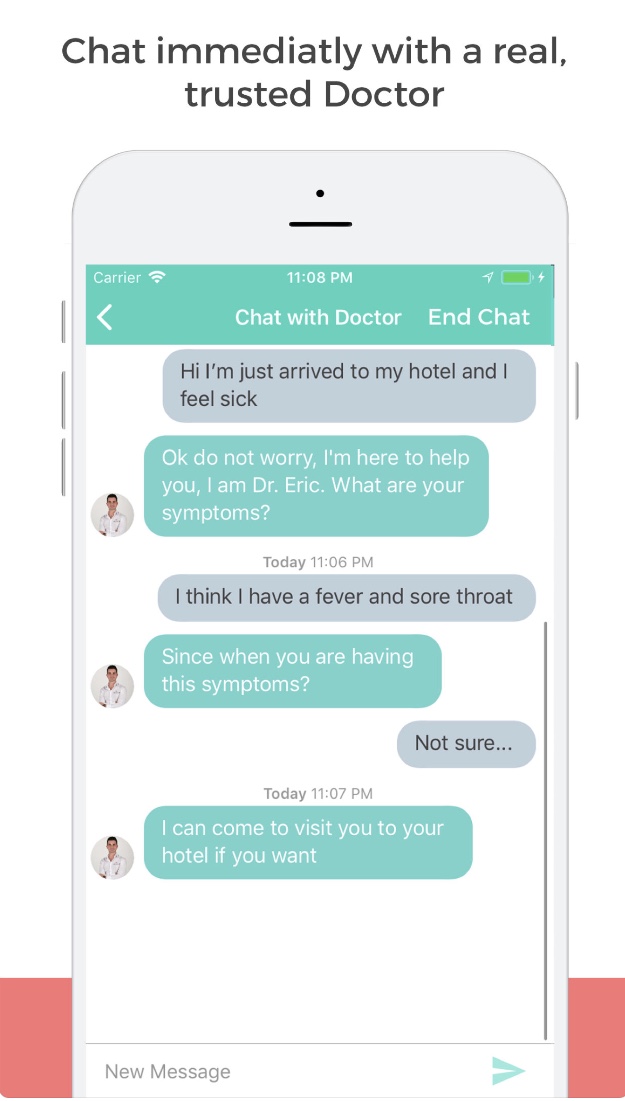 "Absolutely superb, English speaking service. My daughter had aggravated an old injury, and Dr Andrea came to the house to see her on a Saturday. He phoned an orthopedic specialist for advice, and prescribed pain relief to see her through the holiday weekend. He then accompanied us to the various appointments with the specialist, and was present for the small procedure that our daughter needed. So reassuring, and daily text messages to see how our daughter was doing."
We also had a look at their blog where they offer great information on a variety of health-related subjects such as "STD testing with an English speaking doctor" and How To Get a Flu Shot in Italy. 
MedinAction is available in Bologna, Florence, Rome, Milan, Venice, Padua, the Amalfi Coast and Sicily with more cities coming soon. Check out the website or download the app today.