From beloved classic films like "La Dolce Vita" to the more modern hits like "Eat, Pray, Love" and "To Rome with Love", Italy's unique charm has captivated audiences since the birth of cinema. Today, as our fast-paced world struggles to balance happiness and progress, the steadfast Italian lifestyle continues to be admired across the globe and many are drawn to the idea of its more relaxed and healthy pace, with pauses throughout the day to enjoy family meals, nourish the soul, and celebrate the simpler joys of life with friends and family. The desire to experience this modern-day la dolce vita first-hand has drawn many to pull up stakes and settle in il bel paese. How many times have you daydreamed about living out your Italian adventure? 

If the time has finally come to give Italy a go, there are three fundamental steps to follow so you can enjoy your life-changing decision to the fullest!

Choose the Right Location
Just like in the movies, finding the perfect location is the key to success. Carefully consider your needs and expectations and focus on locations that fit the bill most accurately.

If you are moving for work, Rome and Milan have the highest concentration of employment opportunities. For a quieter setting without the relentless pace of a major capital, opt for one of the many smaller cities in Italy with a more laid-back lifestyle. For example, the rolling hills of Tuscany are home to Arezzo, Florence, and Pisa, all of which are excellent alternatives. If you work remotely or are retired and don't need to access an office, there's a wide selection of spectacular seaside resorts you can consider. Many of these are delightfully exclusive and remote—the iconic island of Capri and the spectacular Amalfi Coast, two of Italy's most photographed Mediterranean settings, for example. On the Adriatic coast, on the other hand, there is a clutch of very affordable and livable cities like Rimini, known for its endless beaches, small-town atmosphere, and extensive bike paths, all surrounded by magnificent hills dotted with villages and castles. 

How to settle on a location in an unknown country
Choosing the right location for a move isn't easy, even in the simplest of circumstances. But an international relocation to an unfamiliar country makes the process even more challenging. Certain priorities like being close to international schools, a new workplace, or certain sports and recreational complexes will help narrow things down. You can also decide based on the kind of living space you prefer: single-family homes surrounded by a garden are generally available only outside the main urban areas, while small to medium-sized apartments with rooftop terraces and panoramic views are primarily in vibrant city centers. Even with these parameters, there are so many options that it's hard to get your bearings!

To help you evaluate your choices, turn to qualified professionals who have a deep and broad knowledge of Italy and can guide your decision-making process to help you reach your goals. There are a variety of specialized services like those offered by Bliss Relocation to take you step-by-step through the entire process of choosing a location. Once your needs have been carefully analyzed, the bilingual staff will identify a range of options tailored to you. With their guidance, you can easily find that special loft or villa you've been dreaming of to settle in for your Italian adventure.

These same specialists can also take care of all the bureaucratic paperwork—which is no small hurdle in Italy—and arrange the utility services, telephone, internet, satellite TV to save you a lot of hassle and headaches. Last but not least, they can handle all the immigration documentation you'll need to live in Italy...another aspect of moving to Italy that is complicated enough to merit the assistance of specialists!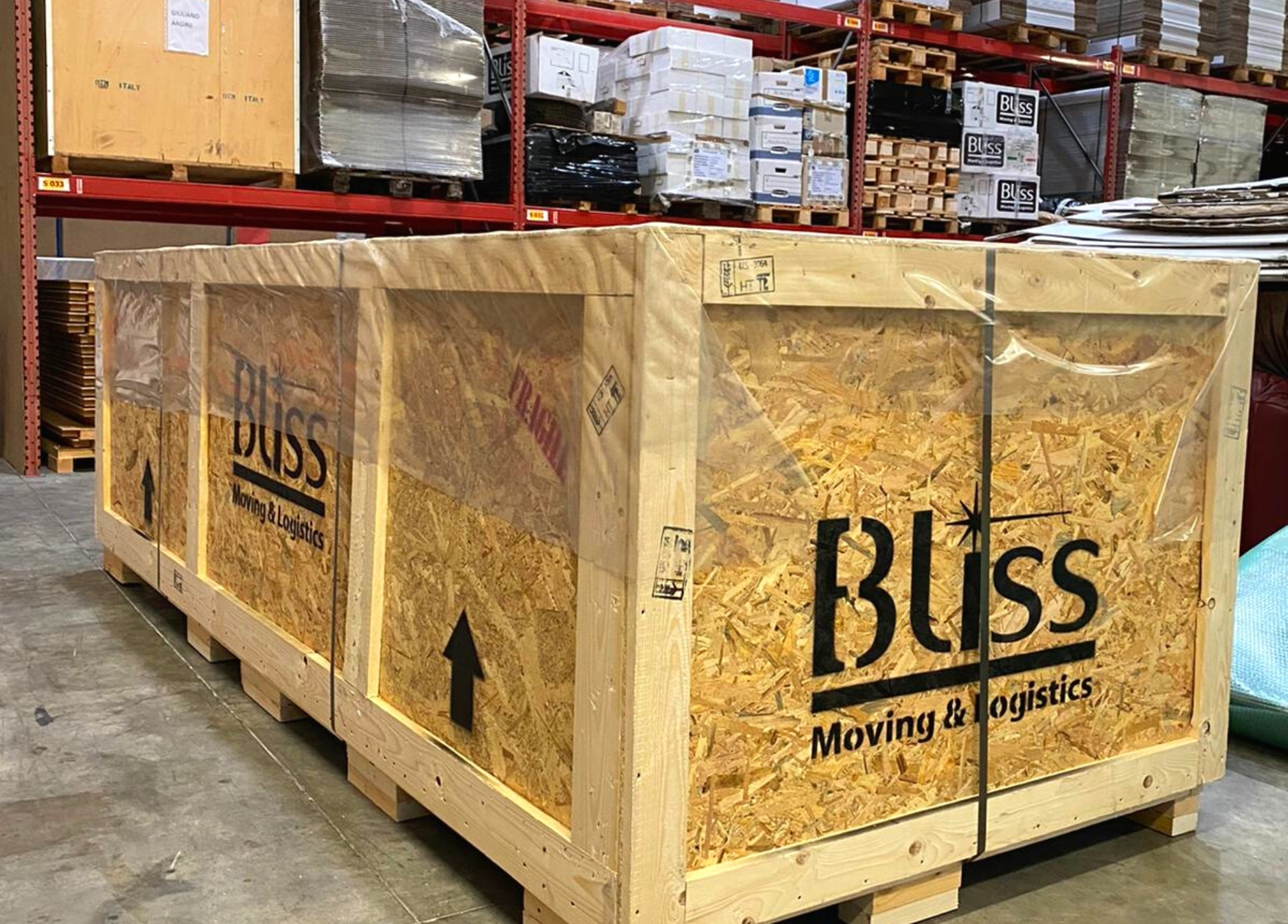 Pack with Care
Once you've chosen your new home, it's time to pack your bags! You could decide to bring only personal effects, but if you've chosen a home to reflect your personal taste and lifestyle, why not also take along some of your furnishings to help you quickly feel at home?  Bringing your favorite pieces of furniture from your bedroom and living room, treasured musical instruments, and selected works of art can help you settle in comfortably, but also consider shipping things like outdoor furniture so you can be ready for an al fresco aperitif with friends on your new Italian terrace.  It's important to dive right in and become part of the local life as soon as you arrive. Bringing along appliances, on the other hand, needs to be carefully thought out in advance. Some may not fit into the smaller spaces and doorways of Italy's historic but tightly laid-out villages and neighborhoods. 

Once you've decided on what to take to Italy with you, each object must be evaluated and suitably packed. Delicate artworks, antiques, and musical instruments sometimes require customized crating. Again, it's essential to rely on experienced specialists in the field like Bliss Moving who can advise you on what is feasible to move and create a comprehensive plan for a complete door-to-door service personalized to your needs. 

Keep in mind that even if you're dealing with used personal effects and furniture, they still must undergo export and import procedures and it is vital that all of the necessary documentation gets checked in advance! If you're thinking of bringing your car, it will need to be checked out to make sure it meets all the relevant requirements of the destination country before it gets shipped.

Many areas of Italy's city centers are designated ZTL, or "Zone with Traffic Limits", which require special permits to carry out removal services. As you may have guessed, it's best to talk to a specialist right away who can come up with a tailored plan for getting the right permits!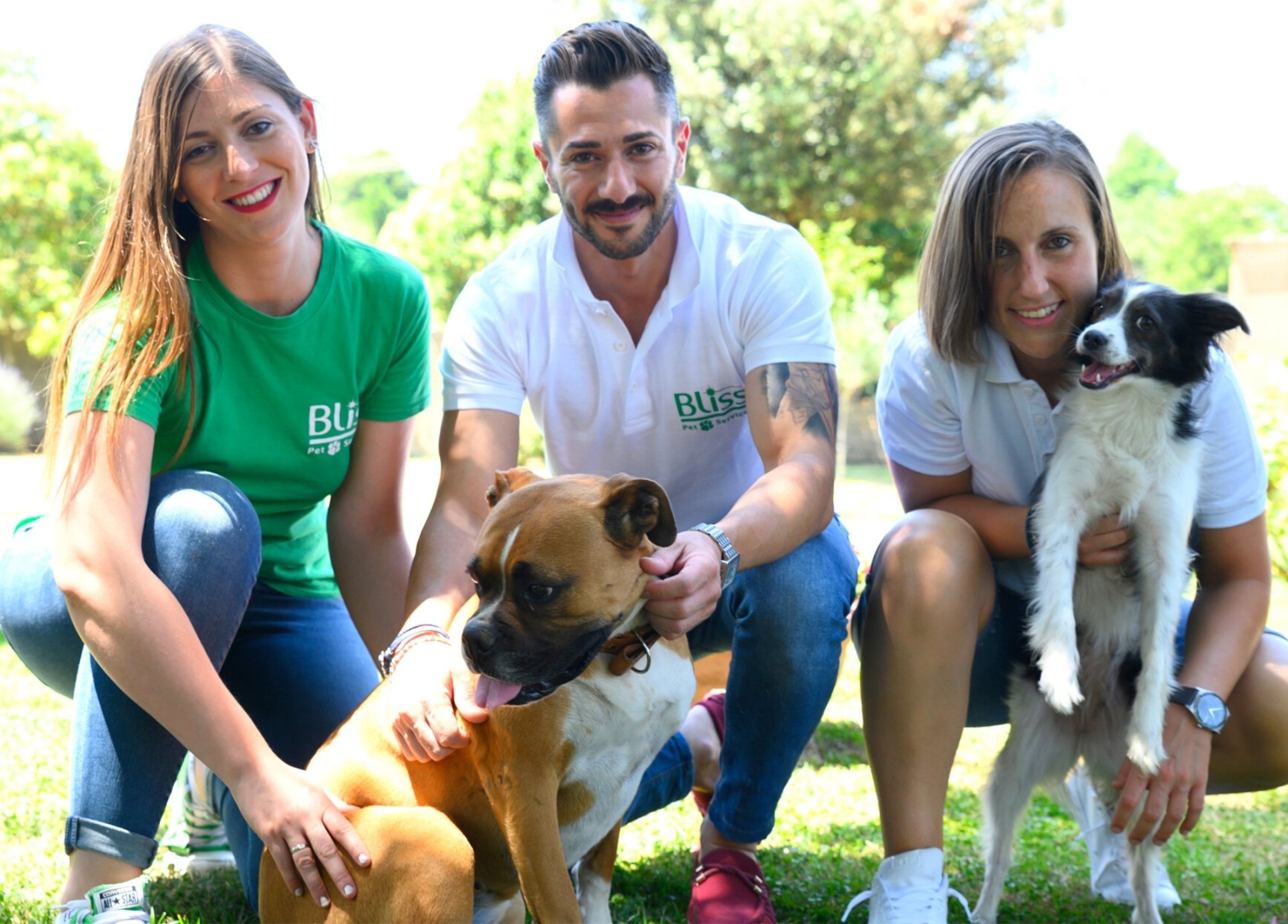 Make Arrangements for Pets
If you have a 4-legged member of your family making the move, you'll need to know the exact procedure for entering Italy. In cases when a family is relocating with pets (dogs, cats, or ferrets), there is a preparation process that needs to be undertaken in advance that includes steps like verifying that all veterinary requirements are in order and finding the best flight solution. 

For many breeds of dogs, there are strict boarding restrictions by the airlines and you can't always take your pet on board with you. For example, short-nosed bulldogs are not accepted by most airlines! If your pet is an oversized breed like a Great Dane, on the other hand, you may have to commission a custom travel crate. Even for cats, the situation is not always simple. For example, British and Exotic Shorthairs and Persians are not always accepted by the airlines because of their flattened snout. Again, it is best to rely on professionals like Bliss Pet Services to avoid the discovery on the day of departure that your four-legged friend has to be left behind! (Remember that animals entering Italy must be recorded with the dog registry. This is essential, even if you plan to move again!)

After you take these three steps, you are ready to live out your Italian adventure!
But what if in a few years I want to change locations or leave Italy?
The global mobility specialists at Bliss Corporation are there for you even when you decide to leave Italy and return to your home country or continue your adventure in a new country. The three basic steps are the same, with the process of planning that kicks off a few months in advance of your move and the assistance of our specialists to support you in closing contracts, services and subscriptions, re-package your belongings, and accompany you (and your pet) door to door to your next destination.