If, like me, your social media feeds are dominated disproportionately by beautiful food content the chances are you've probably already heard of Mimi Thorisson. 
Best known for her books on seasonal, countryside French cuisine, the writer, cook and blogger has built a sizeable following on Instagram over the past years, broadcasting scenes from her epicurean rural life at home in Médoc, just north of Bordeaux, to considerable acclaim.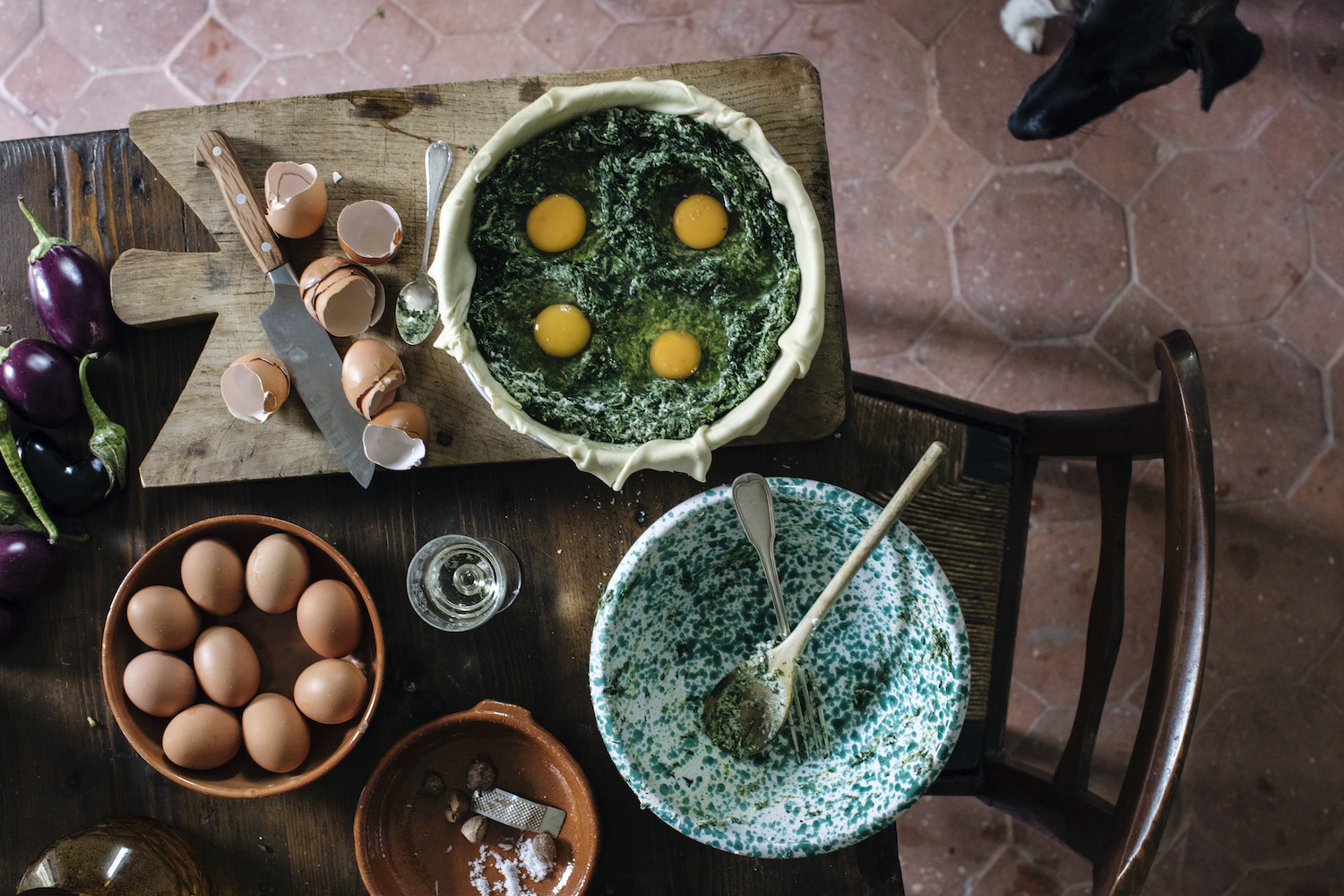 In 2018, however, Thorisson surprised her followers, announcing that she and her family had taken the decision to move their base to northern Italy, to Piemonte, to embark on new food adventures. She and her husband Oddur, a photographer, had, they explained, become "enamoured' with Italian cuisine and, after years of studying it, finally felt ready to take the plunge and offer their own professional interpretation of it. 
'Old World Italian' is the fruit of years of passion and research, and documents the couple's move from a world of croissants, pates and rich sauces, to one dominated by olive oil and pasta, hazelnuts and strong espresso.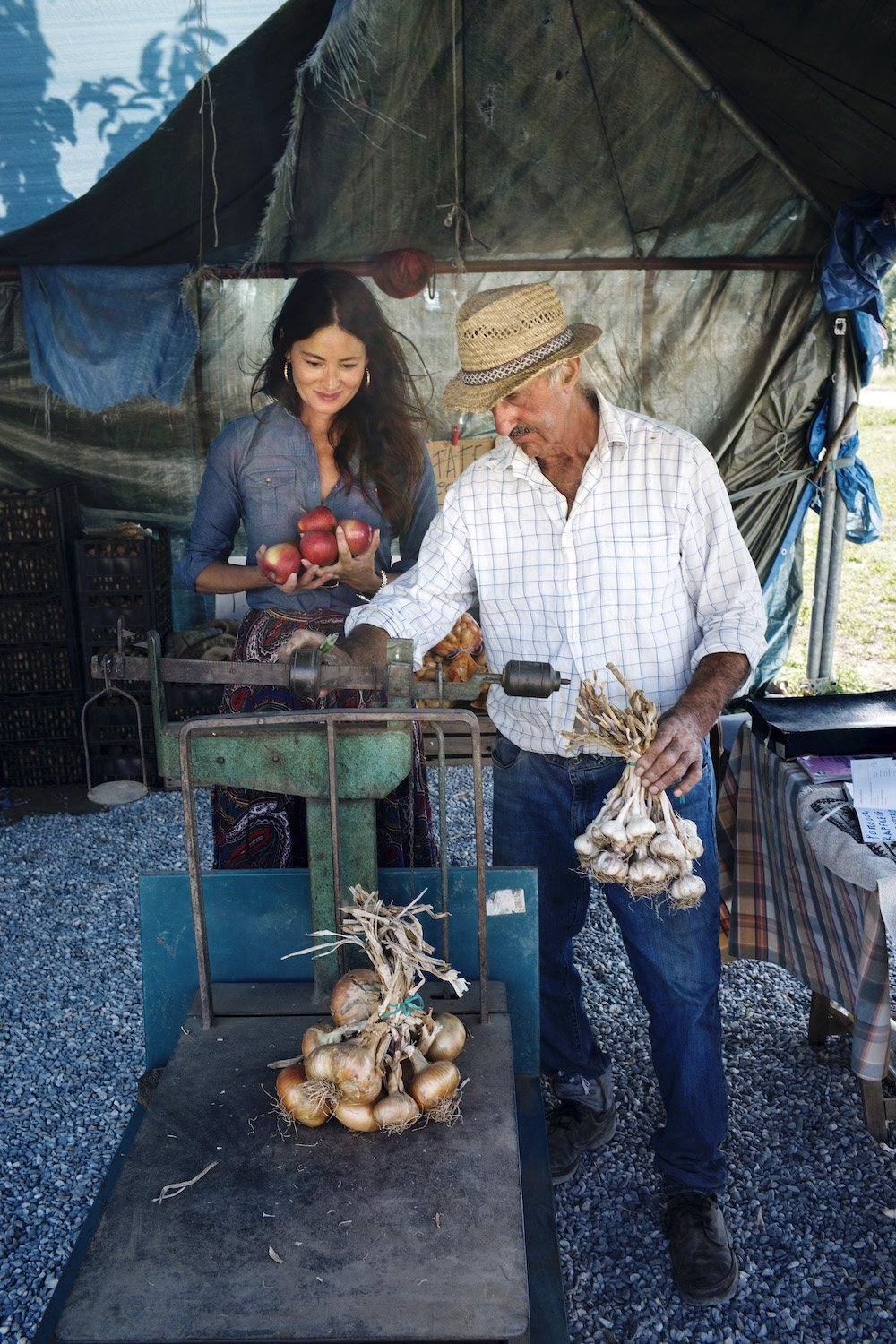 It is a highly subjective journey through Italian food's 'greatest hits', a book for everyday and family use. About half of the recipes are Thorisson's takes on the classics, from tagliatelle alla bolognese, to the Roman pastas, to parmigiana, and so on. If this all sounds like fairly standard fare, though, think again. 
Thorisson has road-tested these recipes and gathered them from real experts: from well-known gourmands, home cooks, and owners of her own personal favourite eateries. 
The reader is transported, for example, to Emilia Romagna, to Antica Osteria del Mirasole, where Thorisson learns some fascinating secrets to making a flavourful stock for tortellini in brodo. At the same time her section on cacio e pepe is pleasingly practical, and includes a brilliant home-cook hack on how to guarantee a smooth, creamy, pecorino sauce. It all feels 'lived', embedded in place in a very authentic sense.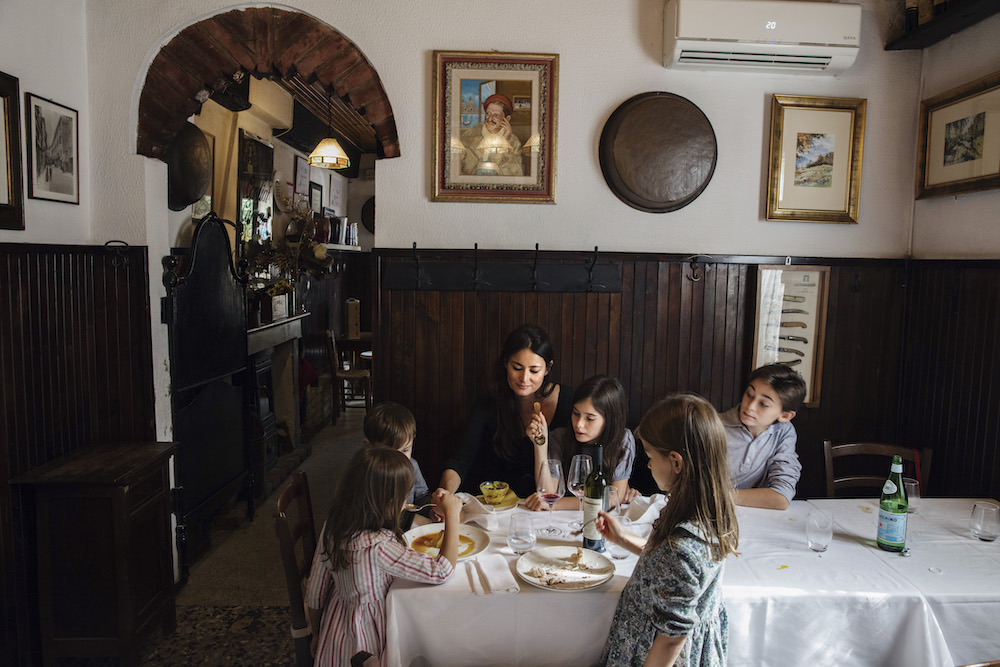 Thorisson clearly has a certain admiration for the Italian food canon. Yet she's also keen to wander off the beaten track. 'Old World Italian' brings together several more experimental dishes from both the past and present. 
In Abruzzo the author meets Niko Romito, head chef of Reale, a 3 Michelin star restaurant, and the book includes a recipe of his for a highly sophisticated lamb pate, soaked in jus. She meets the young, creative team at the Torinese restaurant magazzino 52, who, inspired by the region's classic bagna cauda, have invented their own thick spaghetti with anchovy cream and roasted red peppers.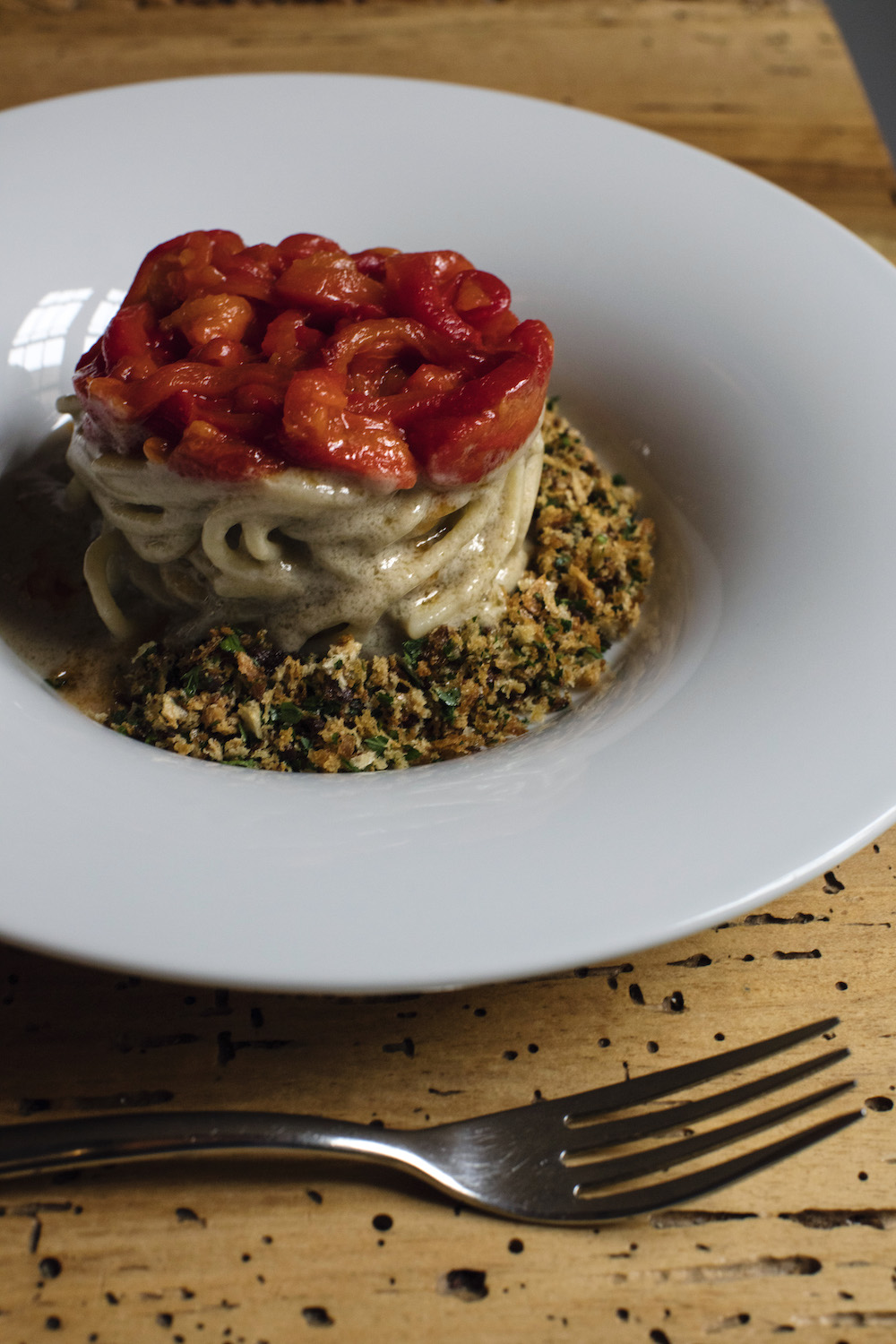 There are some wonderful, unashamedly untraditional fruit dishes from across the peninsula, like persimmons with vanilla and rum and stuffed peaches with amaretti biscuits and cocoa. While the classics are very much at the centre of things, the book does, for this reason, contain just enough deep cuts to interest readers who perhaps already possess a mountain of Italian cookbooks, or who have the basics covered. 
Thorisson set out to offer her own, personalised take on a notoriously diverse, regionally and locally pluralistic, national cuisine. The travel element is undeniably fun, and, while never claiming to be comprehensive, it does help give a flavour of the breadth and diversity of Italian cooking from north to south.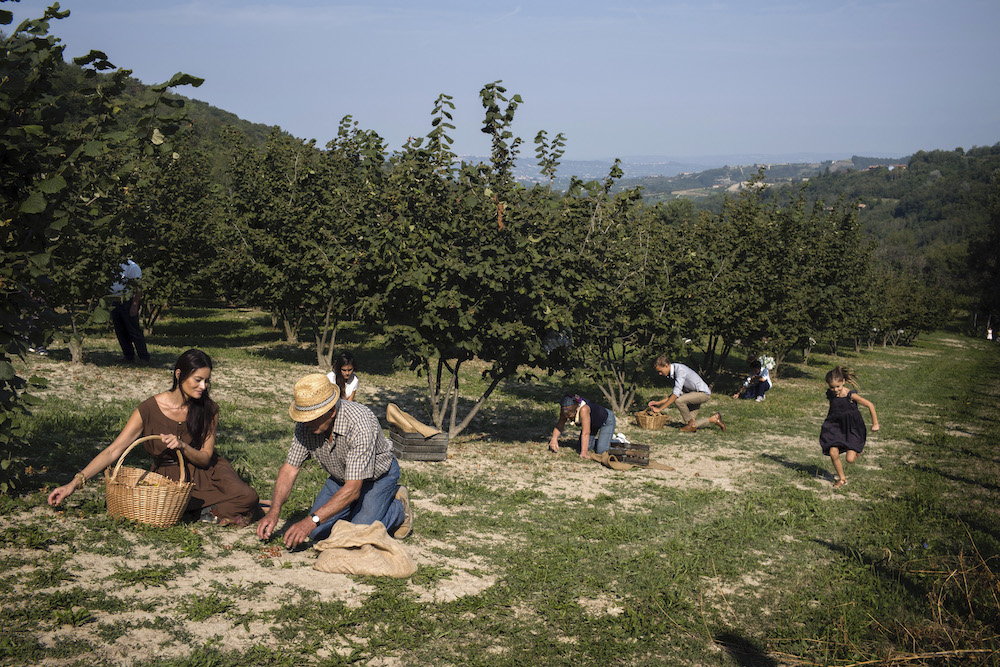 Still, there's no escaping the fact that this book is at its strongest in the sections in which the author writes about what she knows best, specifically Turin where she now lives. She beautifully captures her experience wandering the stalls of the Porta Palazzo market, her joy at finding zucchini flowers which, apparently, had been hard to track down in Médoc. 
She offers a beautiful ode to the city's iconic drink, the bicerin, an espresso with unsweetened hot chocolate and cold cream, which dates back to before the unification and was enjoyed by the city's most famous historic residents, from Giacomo Puccini and Friedrich Nietzsche to Pablo Picasso. 
For me, personally, it's less the author's nomadic spirit than her search for roots, her honest food-filtered account of moving house, and of establishing a new home, that holds this book together. Turin is a magical place, a city that brings hedonism and elegance together with a certain industrious energy. 
Somehow that city's character has leaked into these pages. Compared to her countryside works,'Old World Italian' has a surprisingly muscular feel. It's caffeinated, faster-paced, perhaps more impressionistic. Thorisson perfectly captures the feel of a chaotic post-work aperitivo, of bottles of Campari flying around surrounded by small plates of futurist-looking snacks. 
Equally, though, she eulogizes snug Alpine nights locked up in an old apartment to eat gnocchi and Castelmagno cheese, Barolo braised beef, or a festive roast capon with chestnuts, marsala and bra sausage. This is a study of extremes: of exploration and adventure on the one hand, but also safety, intimacy, and comfort. 
There's an argument to be made that 'Old World Italian' could have limited itself to looking at Piemonte alone. I for one came away hungry to read more of the author's take on the region, for more off-piste dishes from Turin, but also from the valleys, from Asti and Alba, or higher up towards the snowy peaks of Susa. 
But that, of course, would have been a different book entirely. Here Thorisson has set out to communicate the spirit of Italian food culture, and most of all, the essence of its everydayness, it's lack of pretension. 
There's plenty here to keep gourmet anthropologists happy. Above all, though, this book is a personal love letter to national cuisine, which seeks to elevate it, to help others appreciate it properly, and, ultimately, enjoy it more.