It's worth a trip to Naples if you love to eat, but especially if you have a sweet tooth. The secret to the city's famous pastries lies in the combination of textures: flaky crust, a bite of fruit, and soft cream, best when enjoyed warm and fresh out of the oven. And you cannot leave Naples without sampling the granddaddy of Neapolitan pastry—sfogliatella.
"My family based their entire future on sfogliatella," Ulderico Carraturo tells me. Carraturo's family's pastry shop, L'Antica Pasticceria Carraturo, was founded by Ulderico's direct ancestor, Pietro, in 1837, near the old Naples city gate known as Porta Capuana. Today, the family continues to turn out this distinctive Neapolitan tradition with pride, in their location just steps away from the Napoli Centrale train station.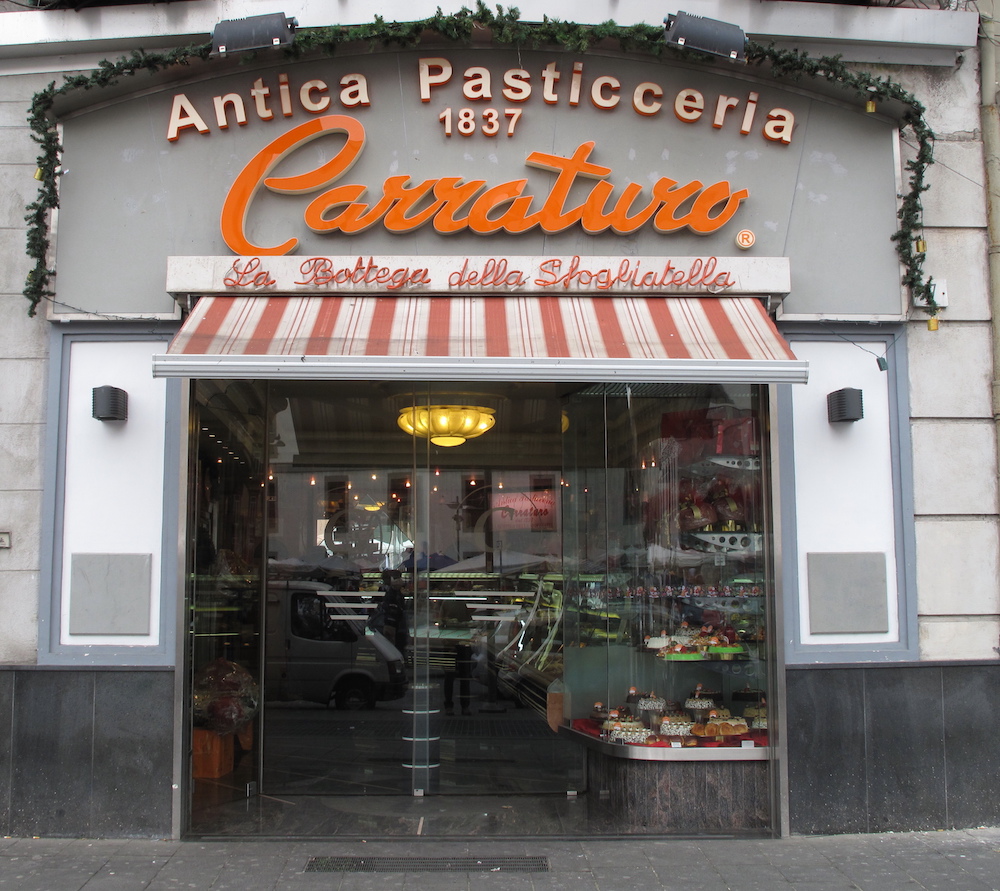 Sfogliatelle, literally "little leaves" in the plural form, are made by rolling out dough and forming it into a log, then trimming the ends so that the layers separate when baked, creating flaky "leaves." Sfogliatelleare filled with cream and topped with fruit and a dusting of powdered sugar. 
Like this article? Don't miss "29 things you must do in Naples." 
Today, sfogliatella stands chief among a group of Neapolitan pastries that have brought the city fame as a center for sweet treats. These include:
• Baba au rhum: What's not to love about a yeast cake soaked in rum syrup? This traditional dessert may be served plain or sweetened with cream, ricotta, or even Nutella. 
• Torta caprese:This flourless chocolate cake is a specialty of the island of Capri, just off the Neapolitan coast, and is usually made with almond flour and dusted with powdered sugar. 
• Zeppole di San Giuseppe: These fried or baked dough balls are typically stuffed with pastry cream, ricotta, or custard, and sometimes made with dried fruit. They are traditionally served on St. Joseph's Day, March 19, which pays homage to this patron saint of pastry chefs. 
But it's sfogliatella, Carraturo tells me, that tops of the list of the Neapolitan pastry traditions. "Sfogliatelle, along with zeppole, have transcended the centuries and stand the test of time," he says.
Over generations, different versions of sfogliatelle emerged, made with varying combinations of ricotta, pastry cream, eggs, flour, milk, and sugar. You can find infinite varieties made with almond, orange, and other flavors blended into the ricotta or pastry cream. Here are a few of the common varieties you will encounter in the region: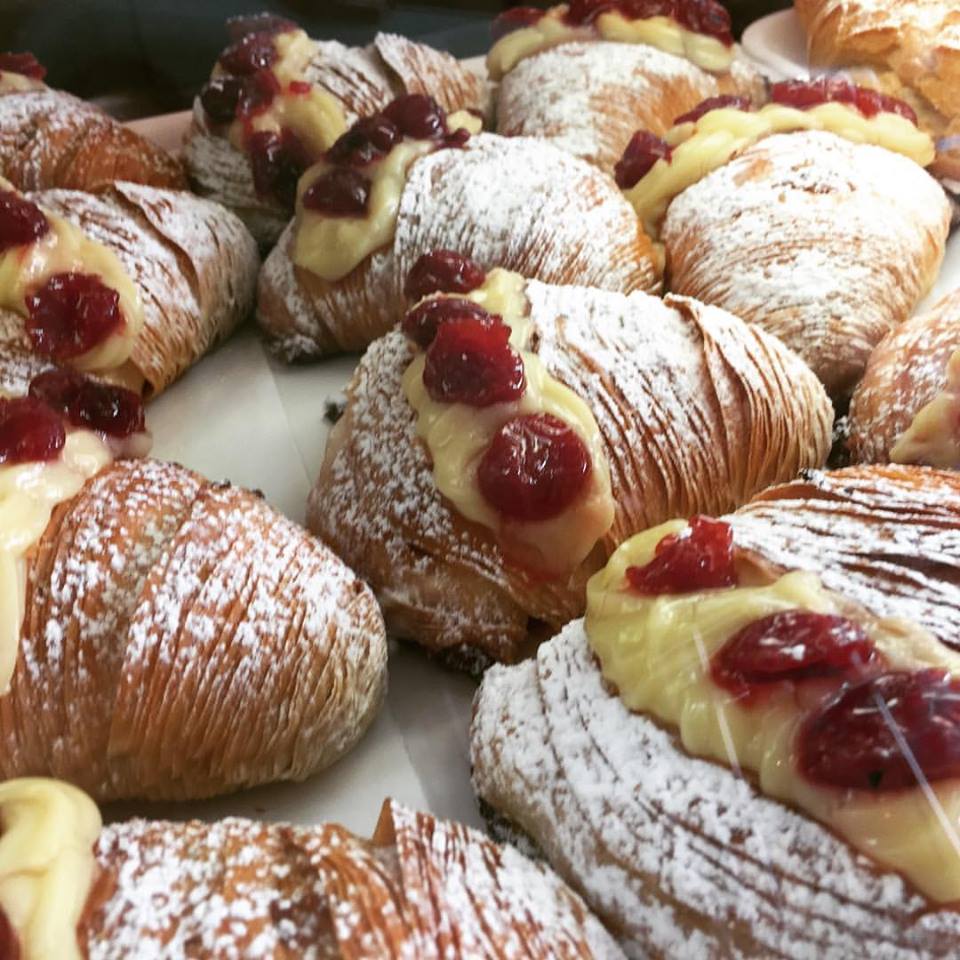 [Sfogliatella Santa Rosa]
•   Sfogliatella Santa Rosa is considered by many to be the original recipe, and it often incorporates dried fruits like cherries or raisins, along with a little liqueur. 
•   Sfogliatella riccia (curly) forms many layers that curl up as the pastry cooks. 
•   Sfogliatella frolla (smooth) is a less time-consuming version that does not form the layers but preserves all the flavor. 
•   Sfogliatella aragosta (lobster tail) resembles the curled tail of a crustacean and often incorporates a very sweet whipped cream. 
Where did sfogliatellacome from? It's complicated.
As soon as you begin to dig into the history of sfogliatella, you realize that its origins remain uncertain—and heavily contested. 
One theory is that the Carmelite convent of Santa Croce di Lucca in Naples developed sfogliatella in the seventeenth century, and then the recipe traveled to the Amalfi Coast. 
An opposing but more popularly accepted version is that the nuns of Santa Rosa convent in Conca dei Marini, on the Amalfi Coast, were adding lemon liqueur to their pastry cream when making a particular type of pastry around 1700. The nuns made the pastry with semolina flour, milk, dried fruit, and a little white wine, but the secret ingredient of the famous sfogliatella Santa Rosa turned out to be a lemon liqueur that the nuns were making on site. (Today, the convent has been converted into a luxury hotel overlooking the sea, and of course it serves limoncello and sfogliatella in its restaurant.)
It doesn't take long to realize that pride and competition around Neapolitan pastry runs deep. "Sfogliatelle Santa Rosa," Ulderico Carraturo tries to convince me, "is a poorer version" than the one that originated in Naples itself.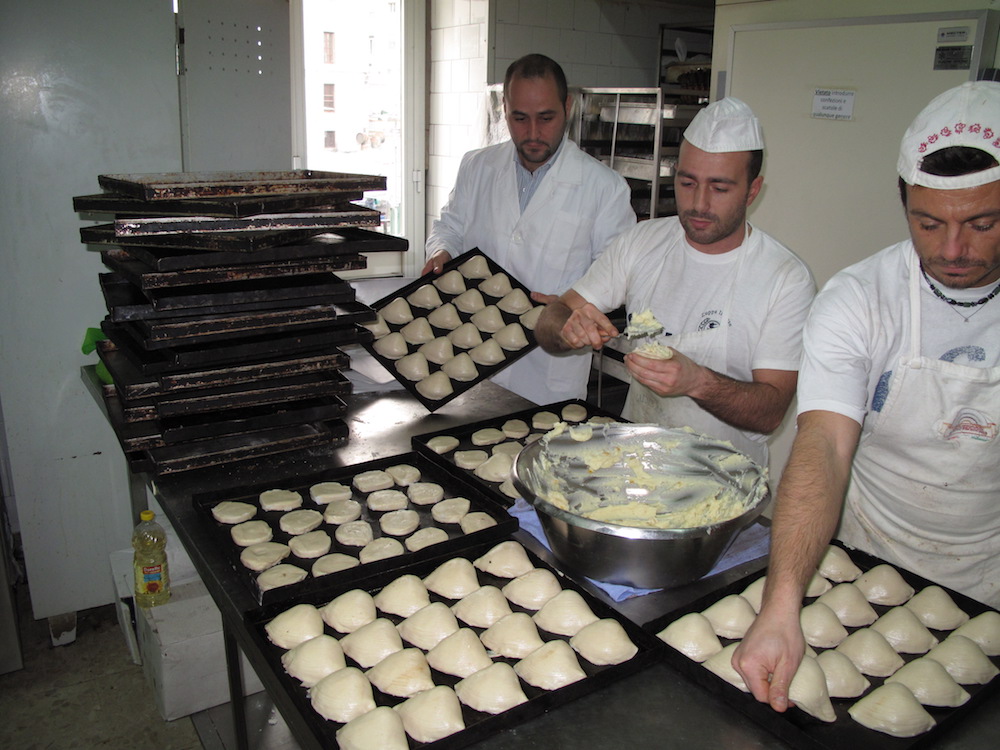 Other Neapolitan pastry-makers would beg to differ. According to legend, at the beginning of the 1800s Pasquale Pintauro, a Neapolitan innkeeper, managed to get the recipe for sfogliatella Santa Rosa, perhaps from an aunt who was a nun at the Santa Rosa convent. Pintauro expanded his inn into a pastry shop on the via Toledo and began serving the pastries, which took on a more shell-like form and enjoyed consistent success. For years, Pintauro and his family were famous for commercializing homemade sfogliatelle and other local pastries, and Neapolitans lined up outside the shop to try them. 
Making sfogliatella
"Making sfogliatella is very laborious," Carraturo tells me. "Today, unfortunately, commercially made, frozen sfogliatella is widespread in the stores. These versions have a higher percentage of flour, which means that the dough is drier and less digestible."
So, what makes a good sfogliatella? Ulderico Carraturo is quick to give me an answer. "A passion for preserving tradition is at the foundation. You have to want to offer a genuine, authentic product to your customers. At the same time that we want to respect tradition, though, we also want to personalize our recipe so that we can offer something unique for our customers to enjoy."
Several pastry shops around the city are famous for their production of traditional Neapolitan treats, including sfogliatellaand other pastries. These souvenirs won't last; enjoy them on site and these artisanal delights will undoubtedly remain a memorable part of your trip to Naples.
Just remember that sfogliatellais not only a tasty treat; it's a matter of family pride and tradition. "I'm happy to share what we do," Ulderico Carraturo tells me, "primarily because I consider sfogliatellaan integral part of my family."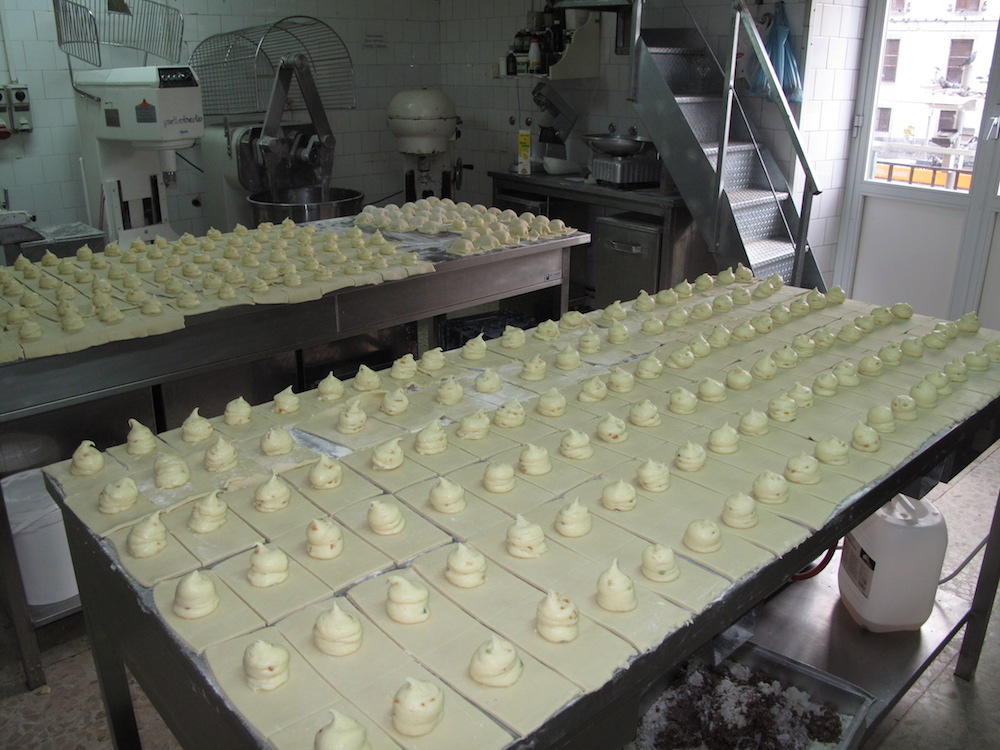 Via Toledo, 275, 081/417339
Laura Morelli is an art historian and historical novelist with a passion for Italy. You can find her guidebook series, including Made in Naples & the Amalfi Coast, and Made in Italy, as well as her Venice-inspired historical novel, The Gondola Maker, in the Italy Magazine shop.