"Is olive oil in coffee a thing in Italy?" 
You might be forgiven for Googling some variation of that upon hearing about the launch of Starbucks' new olive oil-infused coffee range. I did, just to keep myself humble. I've lived here for years, but wanted to make sure I wasn't missing something. 
"No," however, would be the answer. No, not remotely. Not ever.
Still, this didn't stop Starbucks' interim CEO Howard Schultz from citing a vacation to Sicily last year, where he came across the old Mediterranean tradition of taking a spoonful of olive oil each day for one's health (more on that later), as inspiration for the company's new Oleato beverage range.
Schultz soon adopted the daily olive oil ritual himself, taking a spoonful alongside his coffee each morning. At some point, presumably, the idea came to try mixing the two together, much in the same way as the bulletproof coffee trend a few years ago. 
The result, Schultz says, was like "alchemy."
"I was absolutely stunned at the unique flavor and texture created when extra virgin olive oil was infused into coffee," Schultz said in a company press release. "In both hot and cold coffee beverages, what it produced was an unexpected, velvety, buttery flavor that enhanced the coffee and lingers beautifully on the palate."
Schultz is committed to selling us on this, it's clear (though Starbucks representatives told Italy Magazine he was unavailable for an interview). Schultz's statement continues: "In over 40 years, I can't remember a moment in time where I've been more excited, more enthused [by something] that demonstrates the pride, the quality, the passion, the heritage and the craft of what Starbucks can do."
Unexpected alchemy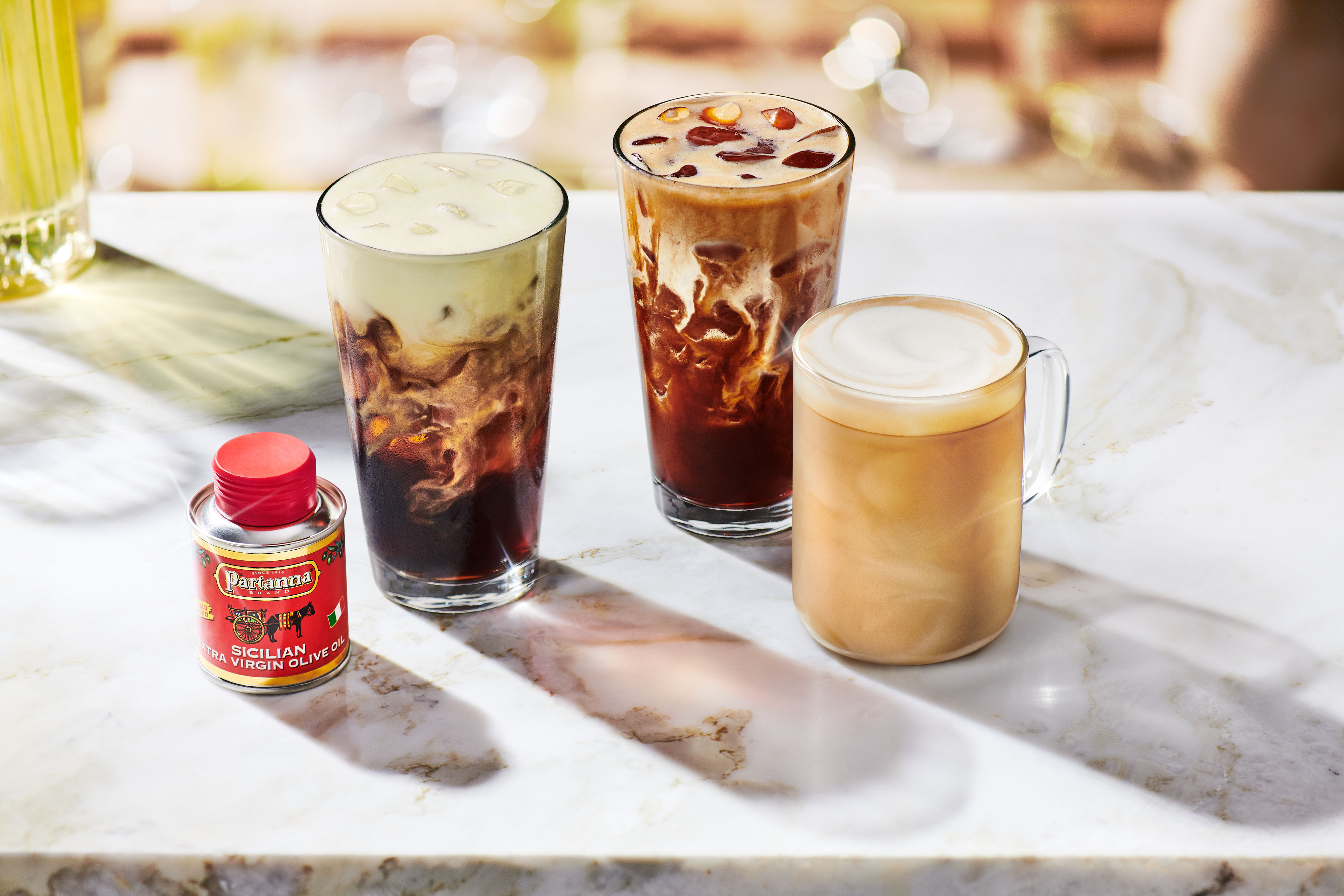 Back home from his Sicilian adventures, Schultz shared his revelation with Starbucks Head Beverage Developer Amy Dilger. She quickly got to work, experimenting with various "fat-washing" techniques, steaming and shaking Sicilian-sourced Partanna olive oil with oat milk to create what she describes as a "luxurious, textural experience that's similar to whole milk."
"As I learned about Partanna extra virgin olive oil, I kept seeing things that reminded me of Starbucks coffee, specifically how the terroir, the origin, and the varietals contribute to the unique flavor and texture," Dilger said in the same company statement. "Oleato has opened our eyes to fresh new possibilities and a transformational way to enjoy our daily coffee," Schultz added.
Around six months after Schultz' Sicilian eureka moment, a heavily patented oil-infused menu was ready to go: a caffè latte, an iced shaken espresso and a Golden Foam™ cold brew. The drinks all use Starbucks Blonde Espresso Roast, which the company says "has smooth well-rounded flavors that are delicious both hot and iced."
Over in Milan, meanwhile, things get even funkier at Starbucks' flagship Reserve Roastery. Alongside olive oil caffé latte, cortado, cold brew and espresso martini, customers will be able to order and Oleato™ Deconstructed, made from Starbucks Reserve Espresso, Partanna extra virgin olive oil and a "luxurious" passion fruit cold foam.
Tastemakers and Italians react to the Starbucks news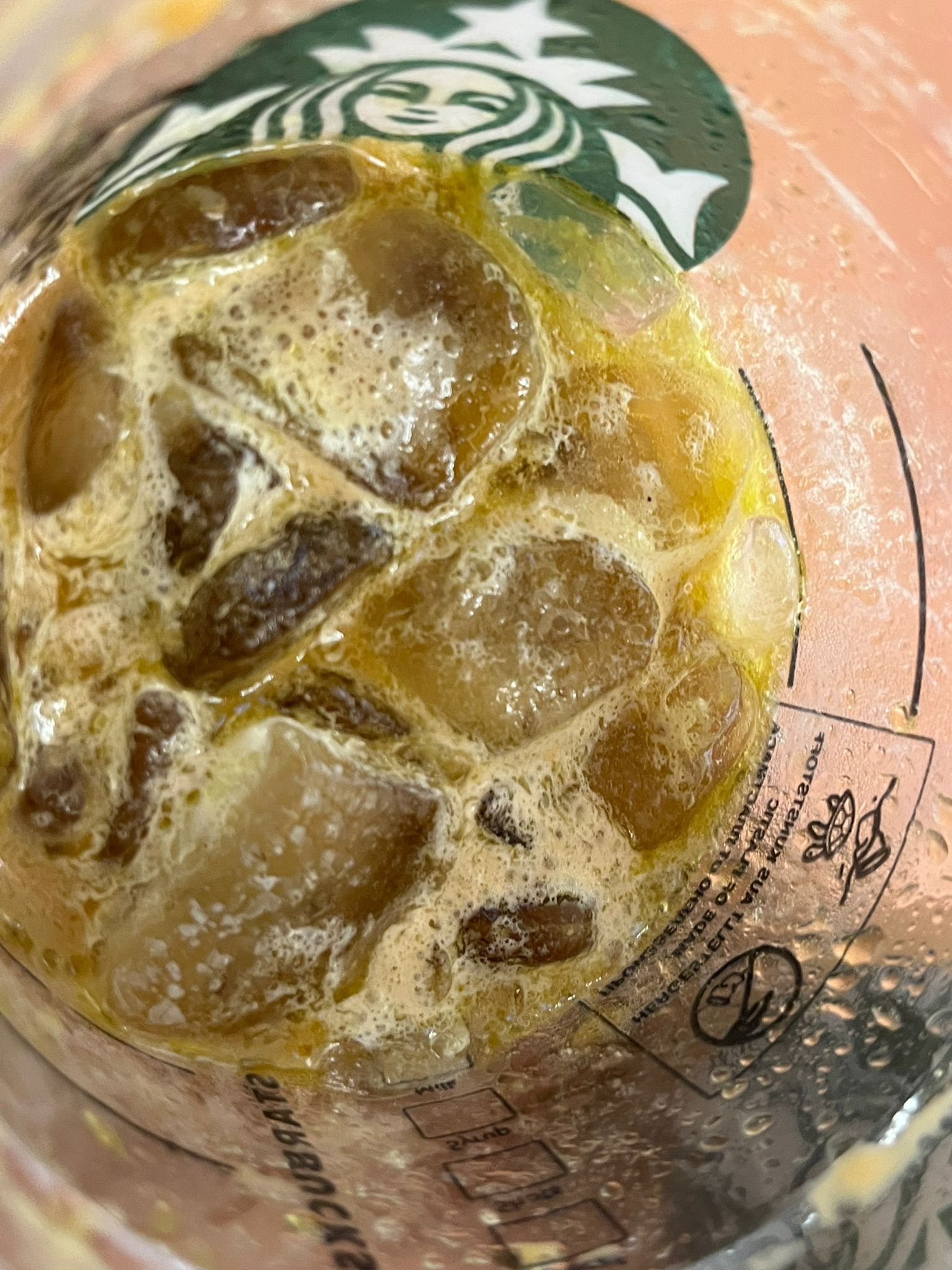 Aware of the risks of being lured in by Schultz's and Dilger's shared conviction, I immediately reached out to professional olive oil sommelier Wilma Van Grinsven-Padberg to hear her take on EVOO coffee. 
"It's not something I've ever come across before, but I do think it's an incredibly good idea," she admits. Having spent a lifetime consulting and advising people on olive oil tastings and pairings, Van Grinsven-Padberg likens the flavor combination to "how well olive oil and the bitter notes of dark chocolate pair together. It's a brilliant marketing idea as well," she told me.
In Florence, I spoke to Simone Amenini, director of top-tier coffee joint Ditta Artigianale's Scuola del Caffè. "The idea of adding a fatty or oily substance to coffee isn't a new concept in this industry," he agrees, again referencing the butter-based bulletproof coffee phase. "But olive oil is a new horizon, and it could add more complexity to the taste of coffee, while also defining the texture of a product. I have to say I'm really curious to try the result."
Tommaso Bongini, CEO of made-in-Mugello coffee brand Mokarico and craft roastery Gearbox, is less enthused. "It would have been better for them to launch this drink somewhere else, rather than Italy," he told me. "It's just a marketing thing, like Kopi luwak. What's more, it's very far from the idea and conception of Italian coffee needs."
Olive oil: the secret ingredient to winning Italians over?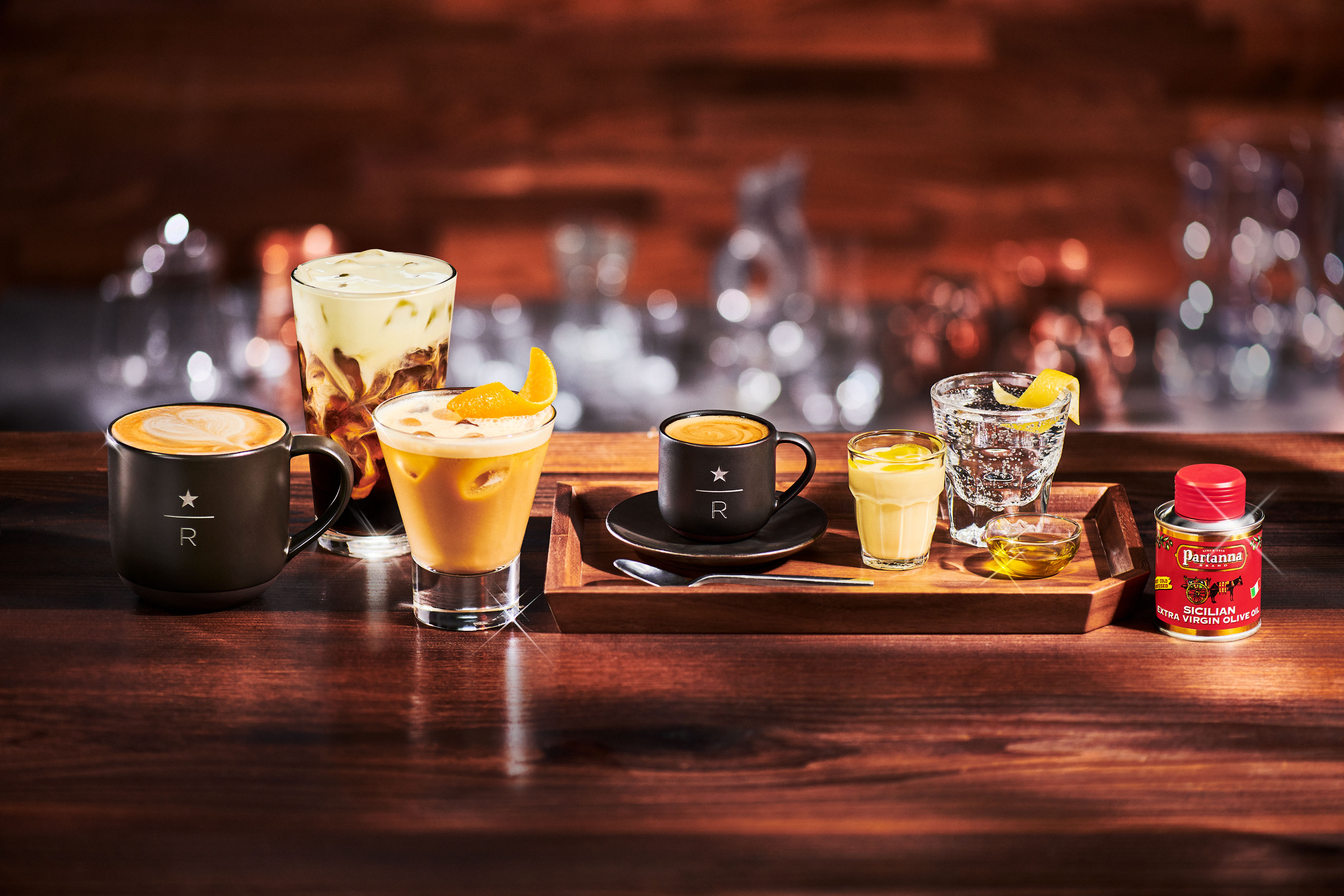 The decision to launch Oleato in Italy is a curious one, given the country's famous resistance to the multi-billion dollar coffee conglomerate. For years, both municipal bodies and regular Italians boycotted Starbucks from even setting up shop in the country. When Starbucks did open its first branch in Italy in 2018, it caused outcry, with some protesters even setting fire to palm trees planted by Starbucks in Milan. (Anecdotally, however, anyone who steps into one of the Seattle giant's Italian outposts would be likely to find at least two Italian teenagers for every caramel macchiato-craving tourist.) 
The core Oleato range was set to launch at the Reserve Roastery in Milan and Starbucks stores across Italy on February 22, although rumor has it there have been a few delays. When I visited the Florence branch in the updated shopping center beneath the Santa Maria Novella train station the day after the launch, the barista team snickered, and said it wasn't going to be ready for a couple more days. Watch this space to see how reactions evolve when they try the much-pedaled new beverage.