Welcome to the second instalment of our Take Five series. This month we shall look at five of Italy's celebrated novelists.
[Read our first instalment, 'Take Five: Chefs', here.]
Many people will expect a feature about Italian authors to include Italy's most famous writer and poet, Dante Alighieri, however, as there has previously been so much written about him, we shall be looking at some of the novelists our readers may not be familiar with.
Alessandro Manzoni (1785 – 1873)
Born in Milan on March 7, 1785, Manzoni was a poet and novelist who captured the imagination of the Italian populace with his novel, I Promessi Sposi (The Betrothed). The book instilled a great sense of patriotism during the Risorgimento movement seeking the liberation and unification of Italy and, in literary circles, is considered to be one of the masterpieces of world literature.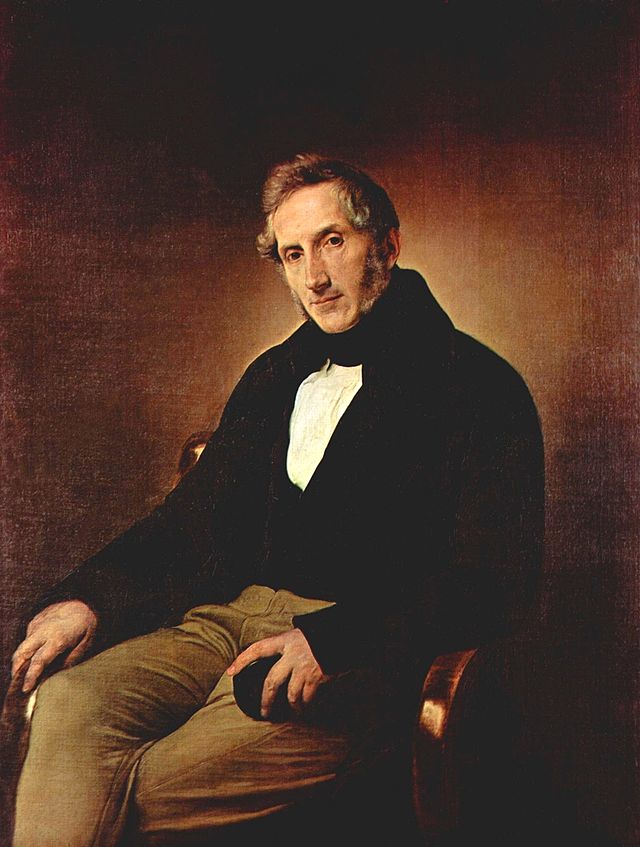 His parents separated in 1792 and this led to him spending much of his formative years boarding at religious schools. At the age of 20, he went to Paris to live with his mother and her lover where he very soon became embroiled within a radical thinking enclave which led to his becoming a convert to Voltairian skepticism. Il trionfo della libertà (The Triumph of Freedom), his anticlerical poem, perfectly demonstrated this new independence of thought.
In 1808, he married Henriette Blondel, who had converted from Calvinism to Catholicism and, two years, later Manzoni himself returned to the Roman Catholic Church. In 1812, he began to compose a series of religious poems and later, in 1815, published Inni Sacri (Sacred Hymns), dedicated to the religious feasts of Good Friday, Easter and Christmas, including a hymn to the Madonna. Finally, his finest collection of poems La Pentecoste was published in 1822.
During this period, he also produced several other works including Marzo 1821, an ode to the Piemontese revolution, a poetic drama featuring Charlemagne's conquest of Italy and in 1820, the Shakespeare-influenced Il conte di Carmagnola (The Count of Carmagnola).
However, whenever his name is cited within literary circles it's his masterpiece, I Promessi Sposi, that incites the most critical debate. Set in Lombardy in the early 17th century, throughout the Thirty Years War, it is a sympathetic tale of two peasant lovers whose desire to marry is destroyed by a cowardly friar and a local bully. Finally, aided by a courageous friar, they undertake many adventures that ultimately lead them to the altar.
Using his own tolerance towards the darker side of life and his newly defined concept of religion, Manzoni gave the novel its moral direction that, although at times inclusive of passages of light humour, it brought him immediate praise making him one of Italy's most famous wordsmiths.
Elsa Morante (1912 – 1985)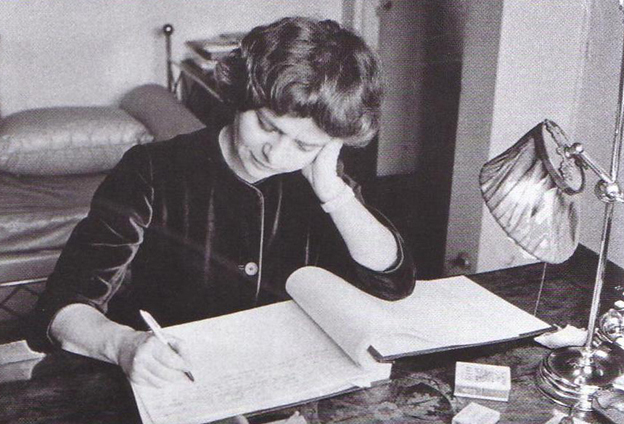 In 1974, when short-story writer and poet Elsa Morante's novel La Storia (History) was published, it was hailed as the novel of the century. Morante's in-depth study of the impact of World War II on European culture was translated almost immediately into several languages.
Born in Rome, the daughter of a Sicilian father and a mother of Jewish descent, she was the eldest of four siblings who all received a Catholic education. In 1922, Elsa began writing poetry and short stories and after leaving secondary school. Craving independence, she left the family and supported herself by giving Italian and Latin lessons and, for a brief period, even resorted to prostitution. During this period in her life, magazines such as Oggi and Il Corriere dei Piccoli published some of her earlier stories, mostly under the pseudonym Antonio Carrera.
In 1937, whilst living with an older man, she met and married the writer and ardent opponent of Mussolini's fascist government, Alberto Moravia. Attracted by her personality, he also realised that she was a born writer and it was during her marriage that she first achieved literary fame in 1948 with, Menzogna e Sortilegio; translated into English as House of Liars, this early work won her the Viareggio Prize.
Her first book, Il Gioco Segreto (The Secret Game), an anthology of shorter pieces, was published in 1941 and was followed a year later by the children's book, Le Bellissime Avventure di Caterì dalla Trecciolina.
Not a prolific writer, she did however go on to pen L'isola di Arturo (Arturo's Island), which won the coveted La Strega Award and Lo Scialle Andaluso (The Andalusian Shawl), some more poems, a one-act play and, in 1982, her final novel, Aracoeli.
She divorced after 25 years and, following a hip trauma that left her confined to a wheelchair, she became reclusive and made several attempts on her own life before passing away naturally in a Rome hospital on November 25, 1985.
Her masterpiece La Storia graphically tells the story of a half-Jewish schoolteacher, her epileptic child and his older brother. This tale, which explores the horrors of war, including rape, child mortality and death, shows Morante's ability to delve into the human psyche and is still considered one of the greatest examples of post- war literature.
Cesare Pavese (1908 – 1950)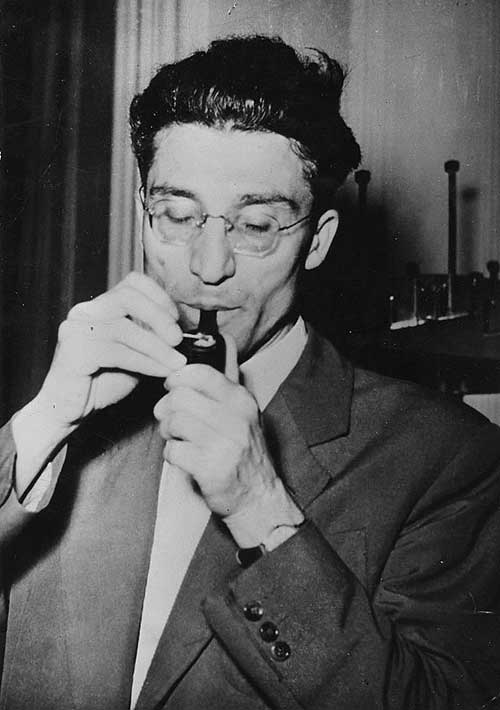 More often than not, Pavese chose a loner to be the main protagonist in his works, whose relationships tended to be superficial and fleeting and often leading to betrayal, for example in his two novellas, Prima che il Gallo Canti, (Before the Cock Crows), he references Peter's betrayal of Christ in one story and in another, a prisoner who refuses to show solidarity to a fellow inmate.
Growing up, he would spend his summer holidays in Piedmont's Le Langhe region; this was an area he had a great affection for and is referenced in a majority of his work, including La Luna e i Falò (The Moon and the Bonfires), considered to be his best novel, partially set in the town of Santo Stefano Belbo, where Pavaese himself was born in 1908. While in America, the protagonist recognises a man from Le Langhe solely by his posture and, after sharing wine and speaking to him in dialect, he begins to think of his homeland. He returns to discover that some of his contemporaries have died as partisans at the hands of the German army, while others have passed away in sad and tragic circumstances.
Pavese was educated in Turin and was briefly taught by the writer Augusto Monti; he soon grew interested in English language literature and, following his graduation, he translated English works for the Italian market.
This poet and novelist, who is still considered to be one of the 20th century's major authors, became an anti-fascist and was arrested and convicted in 1935 for concealing letters from a political prisoner. He served his sentence in southern Italy in confine, an imposed exile usually reserved for perpetrators of lesser crimes. Following his release, he worked for a left-wing publisher in Turin, before moving to Rome, where he received his conscription papers. Suffering from asthma, he spent time in a military hospital, before returning to German-controlled Turin, where he took refuge in the surrounding hills.
After World War II, Pavese published the vast majority of his work while working at the newspaper of Italy's communist party, L'Unità, while still taking regular trips back to Le Langhe.
In 1950 he won the La Strega Literary Award for a collection of novellas called La Bella Estate (The Beautiful Summer).
After depression overtook his life, he committed suicide by overdose in a hotel room, mirroring the final scene of his third novella, Tra Donne Sole.
Sibilla Aleramo (1876 – 1960)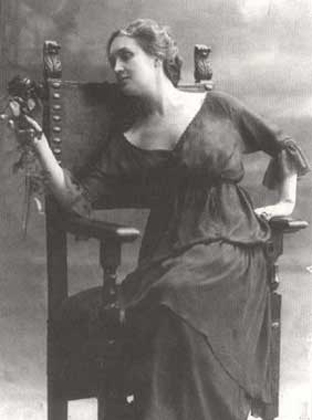 Under the pseudonym Sibilla Aleramo, Rina Faccio, born in Alessandria, Piedmont, grew up to become one Italy's greatest feminist authors, famed for her straightforward depictions of women in 19th century Italy.
For work reasons, the family left Milan for Marche and she had to give up her schooling to contribute towards the family's income. When she wasn't working, she continued to school herself, often asking her past tutors for exercises and texts to work upon. One day at work at the age of 15, she was raped by a man ten years her senior and, after keeping the incident a secret, she went on to marry him; two years later, they had a son. However, the marriage was not a happy one and 1901 she took the decision to leave and take her son to Rome.
Countless affairs and romantic entanglements followed, and it was during a spell of cohabitation with the writer Giovanni Cena that she was persuaded to tell her own life story as a fictional memoir under the assumed name of Aleramo, which she published in 1906 with the title Una Donna (A Woman).
During this period, she became politically active and became more aware of women's issues and also undertook volunteer work in Rome's poverty-stricken Agro Romano area.
Two years later, while still involved with Cena, she met and began a one-year affair with Cordula 'Lina' Poletti, who she had met at a women's congress meeting. In 1919, this relationship became part of the text in her novel Il Passaggio.
Sibilla Aleramo went on to become one of Italy's leading feminists and her personal letters to Poletti have in recent years began to be studied to capture a greater insight into her psyche.
Although sometimes mostly remembered for her varied and often unrestrained love affairs with the likes of Dino Campana, which was depicted in Michele Placido's 2002 film Un Viaggio Chiamato Amore (A Journey Called Love), we mustn't forget that she broke the mould and made it acceptable for women to speak out and demand equality; not only did she pave the way for the modern Italian woman, she was also a gifted and talented weaver of words.
In 1960, when she died, she was eulogised as a pioneer in Italian feminism and her memory has since gone on to be celebrated and recognised as the Italian equivalent of Simone de Beauvoir.
Paolo Giordano (1982 - )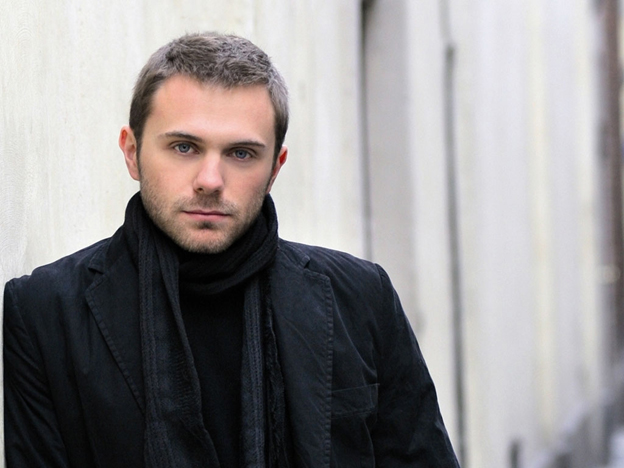 Born in Turin, Paolo Giordano is somewhat of an overnight yet unexpected success. With a master's degree and a doctorate in theoretical physics, he would appear to be the least likely person to become a writer, leaving people with the possible question: how do you create fiction when you have an analytical mind?
His first novel, La Solitudine dei Numeri Primi (The Solitude of Prime Numbers), published in 2008, was a runaway success and won him the sought-after Premio Strega and Premio Campiello awards. The unexpected best-seller went on to be translated into many languages and has since sold millions of copies worldwide.
His, at times brutal, honest depiction of two people, Alice and Mattia, examines the relationships between people damaged by external influences, switching between moments of tension and exposed emotional episodes, while exploring the themes of hope and despair equally.
During a Viking Books interview, Giordano said, "Since the book came out, everything changed in my life. I found myself suddenly with a new job." When talking about the acclaim his debut novel had received, he said, "We often think about success in terms of fame, but I don't think this is something that a writer really looks for. You choose to write because you want to be protected by the page, the book." He then goes on to talk about how that's no longer possible as he's surrounded by the press and answering questions, mentioning that writing gives him time to think, whereas interviews require quick answers.
Giordano's second novel Il Corpo Umano (The Human Body) was released in 2012; his 2014 release, Il Nero e l'Argento (The Black and the Silver), a measured yet sophisticated look at insignificant events in family life where the narrator is the black and his wife, Nora, the silver, is set to win him more fans.
Some of the books mentioned in the article are available in our shop.