Christmas is upon us again, and so this month's pick of events has a decidedly festive flavour to it. Get some inspiration for the 25th December with events devoted to arts, crafts, nativity scenes, food and drink, and much more!
Please check the websites for any last minute changes or even cancellations to events in accordance with the Covid-19 pandemic.
Mercato nel Campo
Siena, 4th - 5th December 2021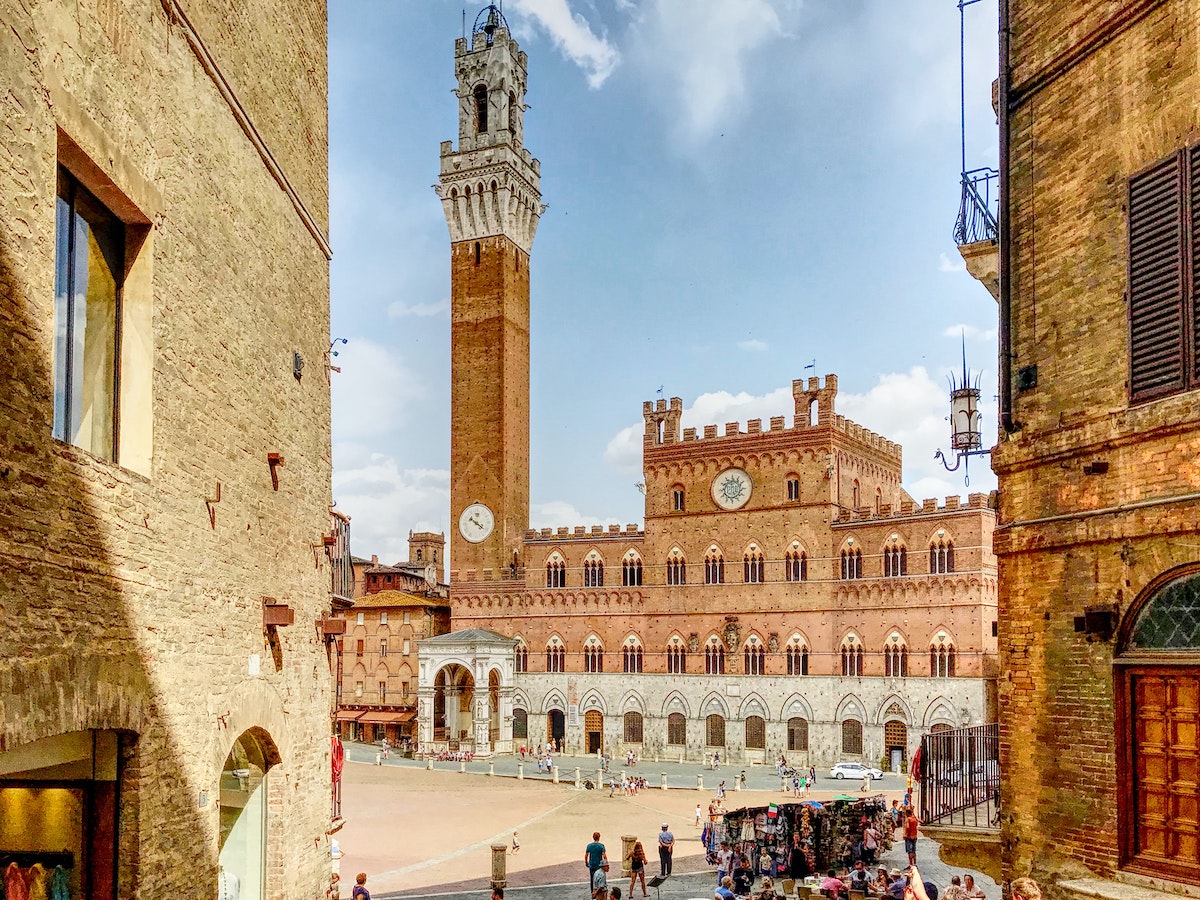 It's nearly market day in Siena, and when I say market, this one likes to think big.
Piazza del Campo welcomes the Big Market, with more than 150 stalls offering their wares to customers. The concept of the Big Market can be traced all the way back to the 14th century, where it would be held on a weekly basis, a thriving hub of food and merchandise sales. The concept began life as the place to be to buy tasty food and drink, including meats, dairy products and vegetables. This then expanded to other sources of trade such as arts and crafts, fabrics, shoes and much more.
Mercato Grande was a massive success and remains that way today when eager visitors come to Piazza del Campo to sample some of the finest home-made and home-grown products around. As well as a wider spread of food and drink products, customers can choose from a fine array of arts, crafts, antiques and even Christmas decorations and gifts. Children tagging along won't get bored, with specially prepared activities, tours and entertainments put on for all the family.
Christmas in Mondolfo
5th - 19th December 2021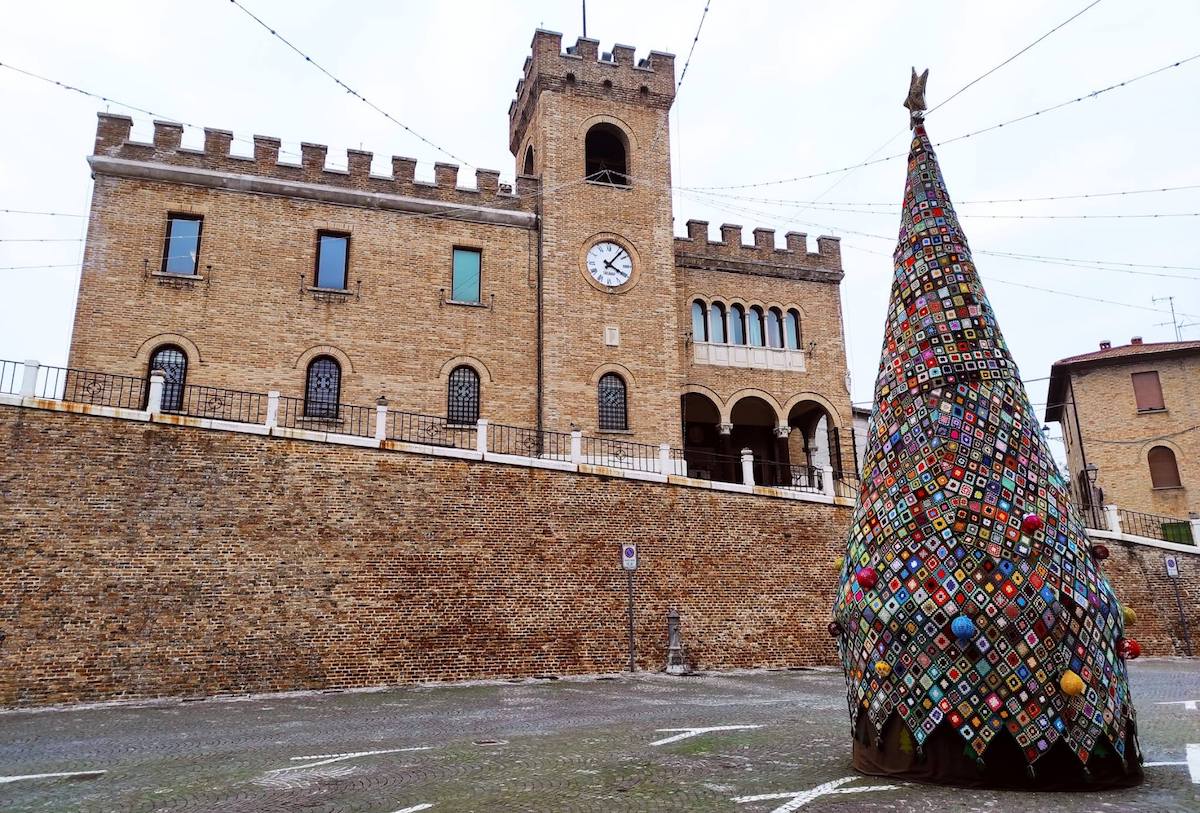 The three Sundays leading up to Christmas in December come to life in the delightful location of Mondolfo. Get in the Christmas mood with this festive extravaganza that promises to be a great experience for all the family.
Mums and dads can busy themselves with looking for gift ideas at the market stalls. As well as this, there's the tricky deal of working out Christmas Dinner, so it's fortunate that there will be one or two food and drink ideas to provide some inspiration. Meanwhile, kids can pay a visit to the house of Santa, and enjoy some Christmassy entertainment. 
One of the most memorable aspects of this event is the Biroccini race in which contestants dressed as Santa compete to see who can come up with the fastest biroccino. Biroccini should be home-made and motor/pedal-free. At the time of writing, this race is still yet to be confirmed, but keep your fingers crossed!
Festa della Micòoula
Hône, 7th - 8th December 2021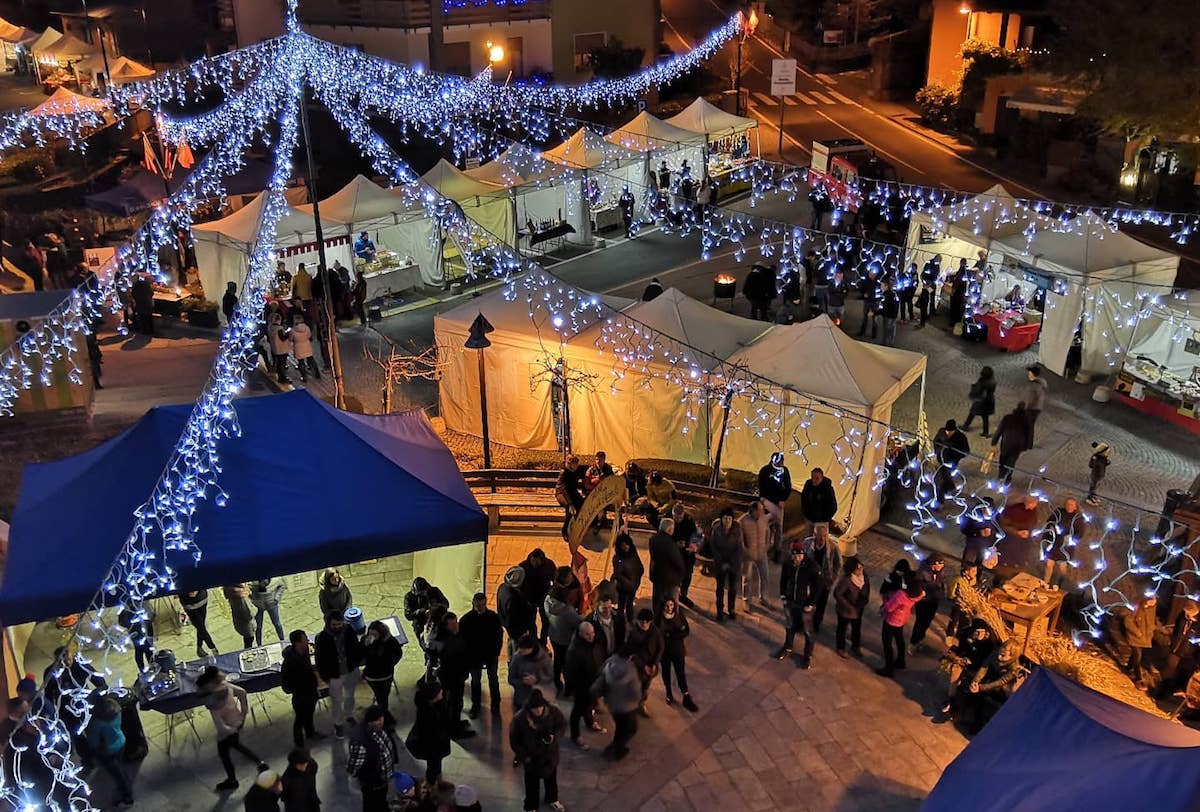 As mentioned above, a vital element of Christmas is the food. The festive season is a time for enjoying tasty treats, but what to choose? The choice is massive, but luckily events such as Festa della Micòoula provide some food for thought.
Festa della Micòoula celebrates its unique take on traditional sweet bread, mixing in a wealth of ingredients (including rye dough, dark chocolate, raisins, figs, nuts and chestnuts) to create a delicious snack that everyone can happily munch on, whether as elevenses or as a fine accompaniment to a main meal.
You can discover the secrets of how to make this at the two-day event, with locals giving advice, tips and demonstrations – as well as the odd loaf of Micòoula! The festive themed event will also branch into other local foods and drinks, with plenty of festivities on the cards too.
Christmas in Gubbio
7th December 2021 - 9th January 2022
The centrepiece of Gubbio's Christmas celebrations is its tree. The biggest Christmas tree in the world, this festive marvel stands tall at 750m, with a diameter of 450m. The Guinness Book Of Records logged the tree as the largest example of its kind, and to mark this wonder, the tree will be lit this year on 7th December, which visitors can come and see for just over a month.
The lighting of the tree is a spectacular occasion, illuminating the area in colourful style, and in fact, this year marks the 40th anniversary of the tree – so it's a joint Christmas and 40th birthday party combined into one!
Manarola Illuminated Nativity Scene
8th December 2021 - January 2022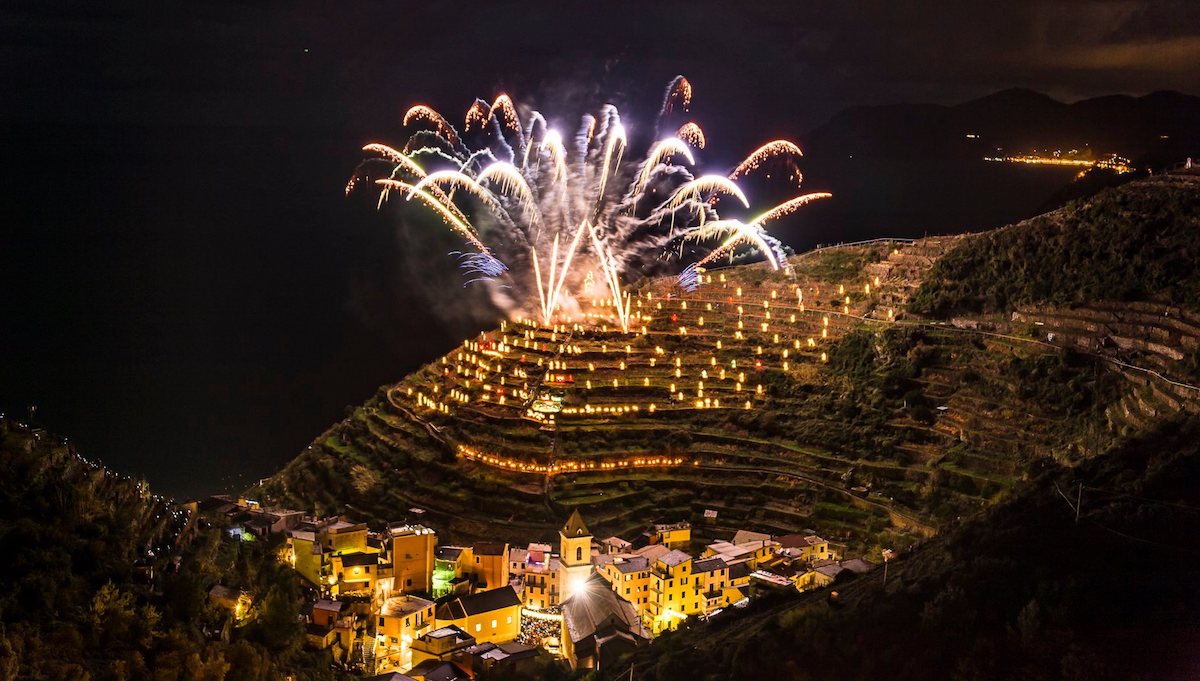 Time was, a nativity scene would mean a fancy decoration on the mantelpiece – or the kids' re-enactment of the story at playgroup or school. These days, the technology has reached a level of sophistication to the point where you can go and see an elaborate life-size nativity for yourself. One of the largest scale examples is Manarola's illuminated recreation, which is said to be the biggest of its kind worldwide with an impressive 300-strong figure cast.
While I mentioned technology, in fact, the origins of this nativity are refreshingly home-grown. The brainchild of Mario Andreoli, the plan started to come together 60 years ago when he began to construct this large-scale project using easily recyclable materials. The results speak for themselves and prove that if you have enough dedication, imagination and patience, you can come up with your very own world-renowned visual spectacle.
'Ndocciata Christmas Fire Show
Agnone, 8th December 2021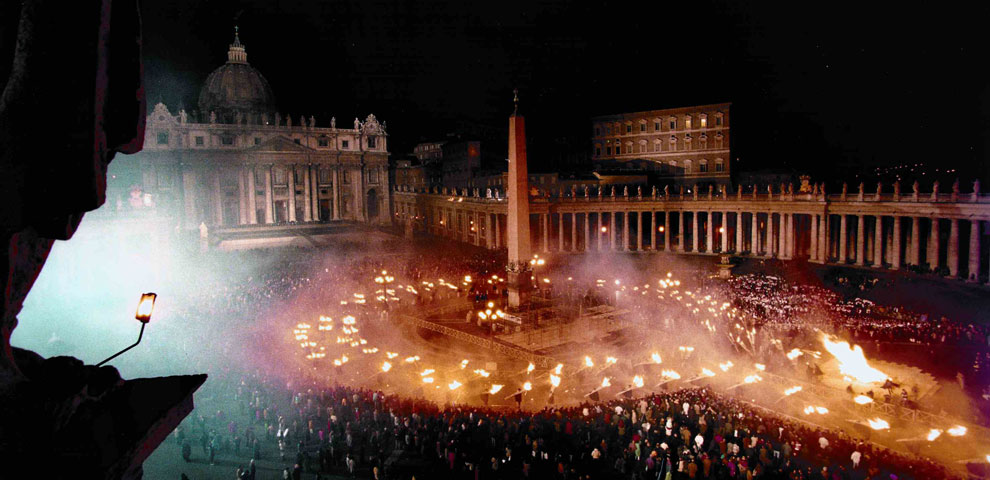 Things are hotting up this season – not literally, of course, but with events such as the 'Ndocciata Christmas Fire Show, the heat is on for local Christmas- themed events.
The 'ndocce in question is a fan-shaped torch that illuminates the streets of Agnone, with locals dressing up in traditional shepherd capes and marching in procession. It's an impressive feat, given the size and heat of the torches, especially given that the participants are called to undertake some seriously fancy footwork during the march. This is an awesome procession that sprinkles a bit of olde worlde charm on the modern world during the festive period.
Circumnavigando Festival
Genoa, 26th - 30th December 2021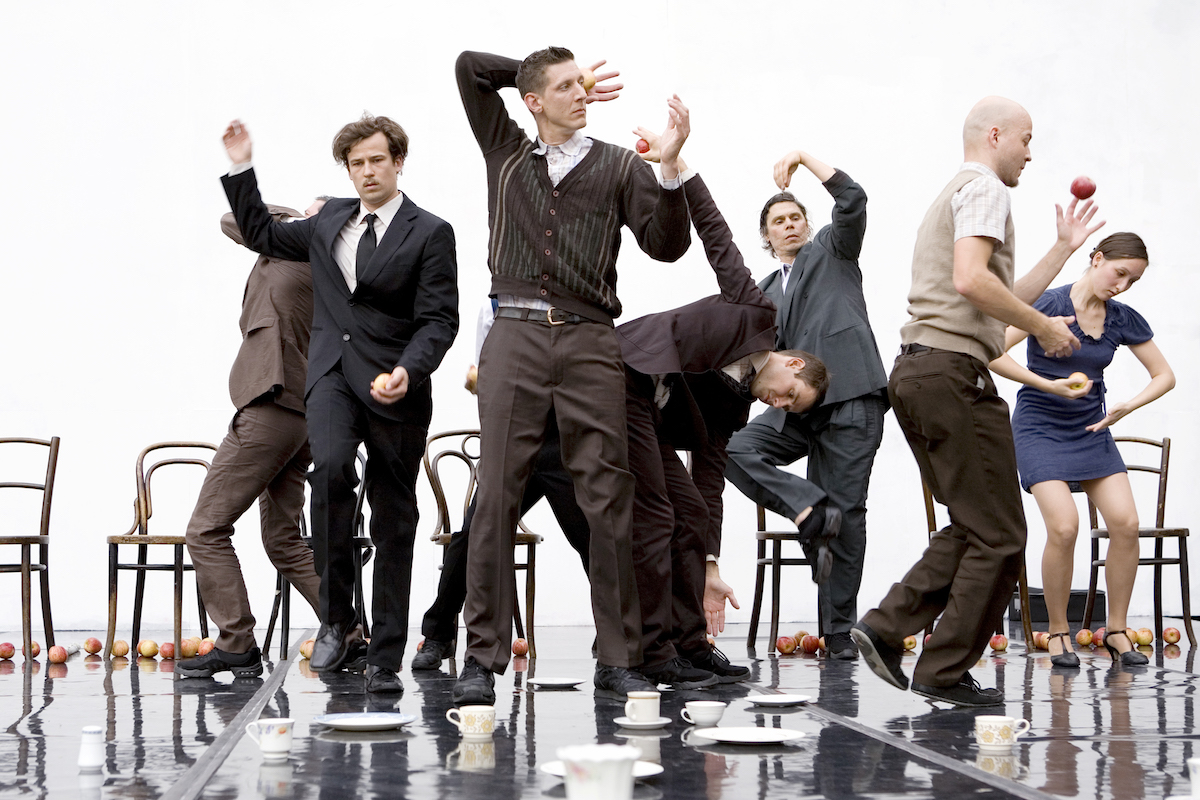 The presents have been unwrapped. The turkey's been eaten. Santa's taking his well-earned 11-month holiday. The aftermath of Christmas can seem like a damp squib, especially for kids. As luck would have it, there are still events to keep the children entertained after Christmas Day has finished. 
A great example is Genoa's international circus festival, which is guaranteed to delight and enchant youngsters (and maybe a few adults too). Mixing traditional circus and street festival entertainments, the event will be marking its 21st year this December with performances from both Italian and European entertainers. Great fun, and a hugely enjoyable way to round off the year.