Titian's Towering Masterpiece in Venice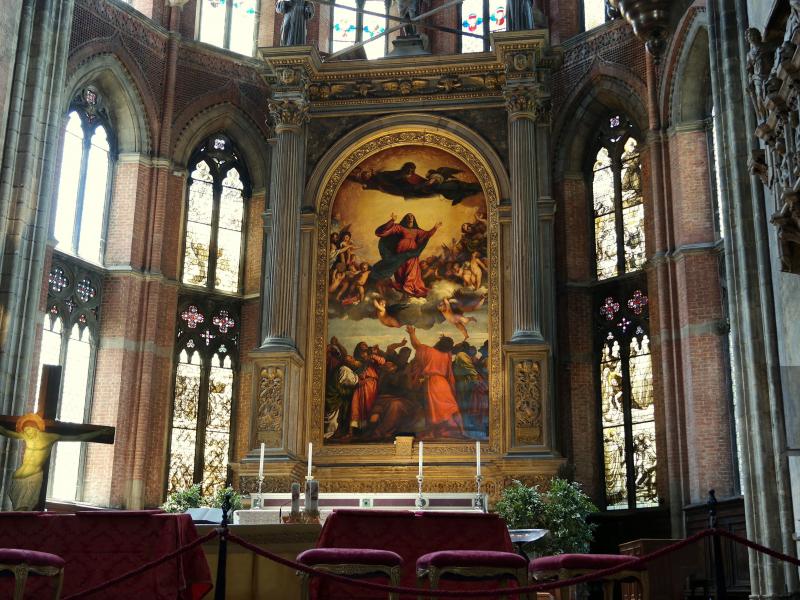 Titian's Assumption. / Photo: Luca Aless via Wikimedia Commons
When you step into the cavernous Venetian basilica of Santa Maria Gloriosa dei Frari, it takes a minute or two for your eyes to adjust to the darkness.
If you look straight ahead, through a central arch in the marble choir screen, a tremendous altarpiece is framed through the opening. Titian's towering masterpiece, The Assumption of the Virgin, stands more than 22 feet tall above the main altar, depicting the Virgin Mary ascending to Heaven in a burst of golden light.
This is Premium Membership Content
Subscribe today to gain unlimited access to all of our exclusive Italy intel and much more. For less than the cost of a cappuccino per week, you'll have access to invaluable insights and resources that will enhance your Italian experience.
Join now and start exploring Italy like a local!