Florence is gorgeous in summer. There is no denying it. But you're not the only one thinking it. As the weather warms up, hordes of visitors descend on Tuscany's capital, making it very difficult to enjoy the sights, let alone find affordable accommodation and a restaurant where pineapple pizza is not a serious menu item. 
It's no coincidence that summer is also when the locals hightail it out of Italy's capitals and into the countryside. They're not just escaping the heat. They're also escaping you, the tourist. So when in Rome, I say, do as the Romans. Forget about Florence and Siena. Give Pisa the flick and put Venice back on your bucket list. These cities are just as beautiful in spring, autumn and winter. 
Summer in Italy is for exploring underrated destinations where the local fishermen still sell the day's catch from the shores of crystal clear beaches and Prosecco aperitivos are served for a couple of euros in a piazza that hasn't changed since the Middle Ages. 
There are hundreds of these destinations throughout Italy, from North to South. These are Tuscany's best. The places that won't make the cover of Lonely Planet, but will give you a taste of everything there is to love about Italy in summer.  
Poppi
A nod from Dante in the Divine Comedy is Poppi's proudest achievement. They drop into every conversation whether you asked or not. It's an anecdote usually followed up with a plug for the Castello dei Conti Guidi, the colossal fortress that crowns Poppi. The work of the famous Di Cambio family of architects, it was a prototype for Florence's Palazzo Vecchio and was built in the 13thcentury, around the same time Dante was riding through Tuscany talking smack about its country towns like only a city slicker can.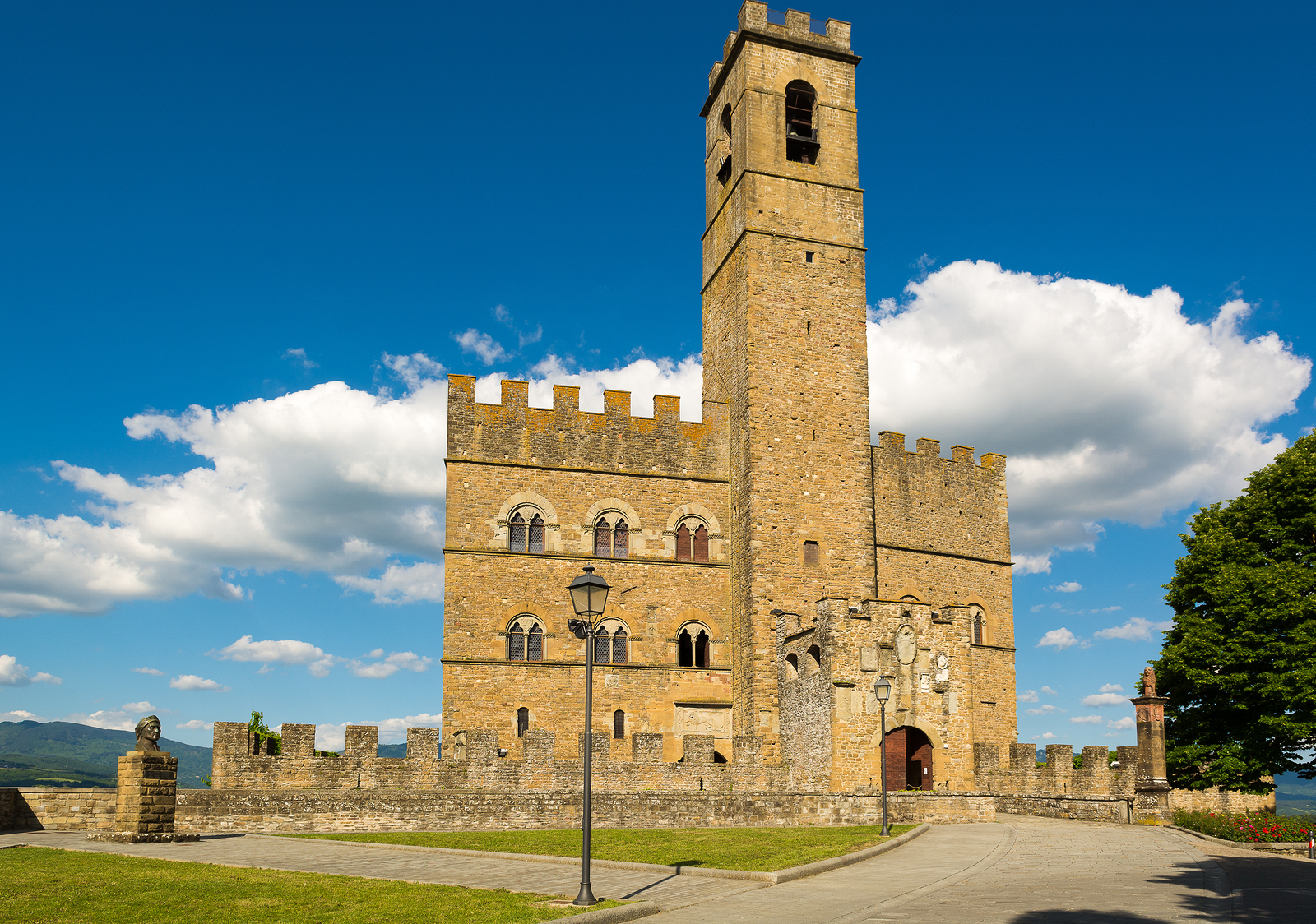 Aside from its castle, Poppi stands out for its 11 churches, monasteries and convents, a remarkable feat for such a small town. This rabbit warren of religious buildings is a treasure trove of medieval art and architecture and its Tortelli di Patate (potato ravioli) are pretty delicious too.
Bonus Day Trip: Campigna National Park, home to the Appenines wolf and the Valbonella Botanical Gardens.
Like this article? Don't miss "Three of the Best Road Trips in Tuscany." 
Giglio Island
Giglio? Hold, on. That name rings a bell. This tiny island in the Tuscan archipelago experienced a short burst of notoriety following the Costa Concordia tragedy, but the cruise ship has long since been removed and the island has drifted back into welcome oblivion. 
For most of the year, Giglio is a wind-swept ghost town. But when summer arrives, the residents return to their holidays homes and the place becomes the sort of island paradise you'd only find in Italy, where sublime beaches rub shoulders with a medieval village that is entirely encapsulated within its original walls.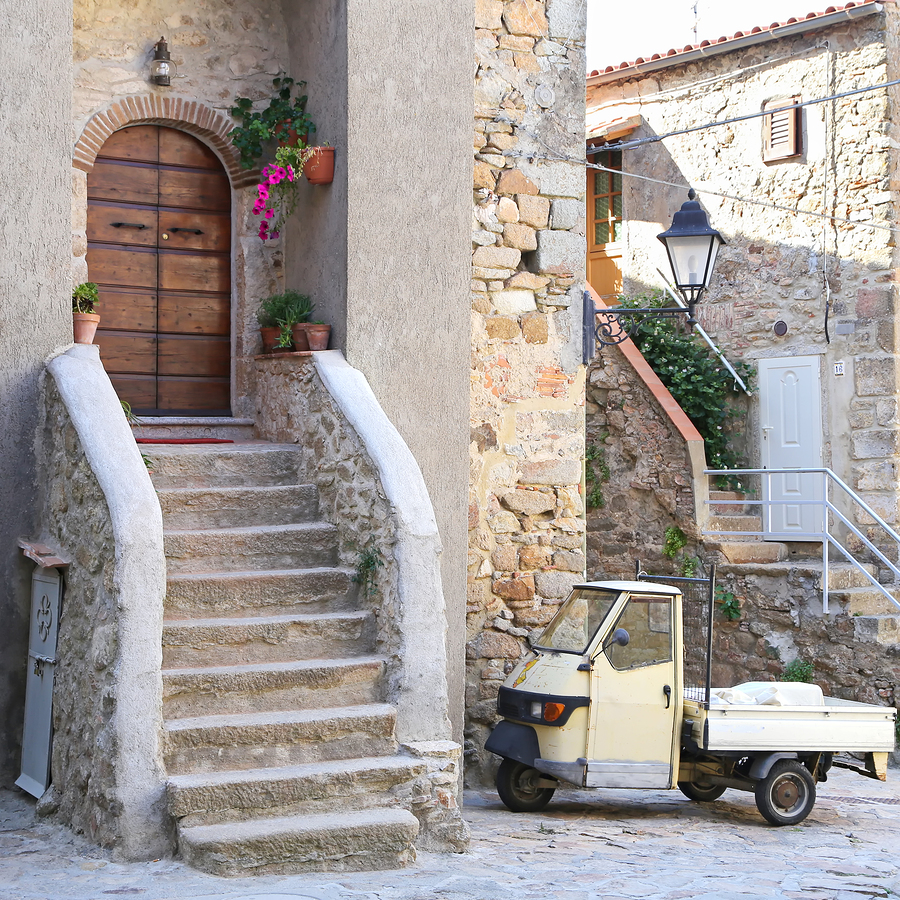 The watchtowers tell stories of ancient pirates and the island's residents count down the days until their Palio Marinaro, a boat race held every August 10 and celebrated with a gigantic cookout and traditional square dancing. 
The best way to explore Giglio Island and its many secluded beaches is by renting a scooter on the island for a couple of euros. 
Bonus Day Trip: Take the short ferry ride to Giannutri Island, an uninhabited national park dotted with Roman ruins and sunken ships. 
Cività di Bagnoregio
The Cività di Bagnoregio is actually located just outside the border of Tuscany, but it's too good not to mention especially since it's known as La Città che Muore or the Dying City, an ominous name that urges you to visit now, not later. 
Unlike Venice, Cività di Bagnoregio isn't sinking into a watery abyss. Its name stems from its rapidly declining population. At last count, only 11 people called the town home. The exodus isn't entirely unwarranted. Cività di Bagnoregio is breathtaking to behold. It's a fortress with roots that go back 2,500 years and hidden alleyways full of flowers and characteristic homes. But to get there, you need to walk across a 300 metre-long bridge that stretches across an endless gaping valley. Don't look down. Cività di Bagnoregio is almost 500 metres above sea level, perched on a sheer cliff with open space all around it and a tiny problem with erosion. In short, terrible place to live, incredible place to visit.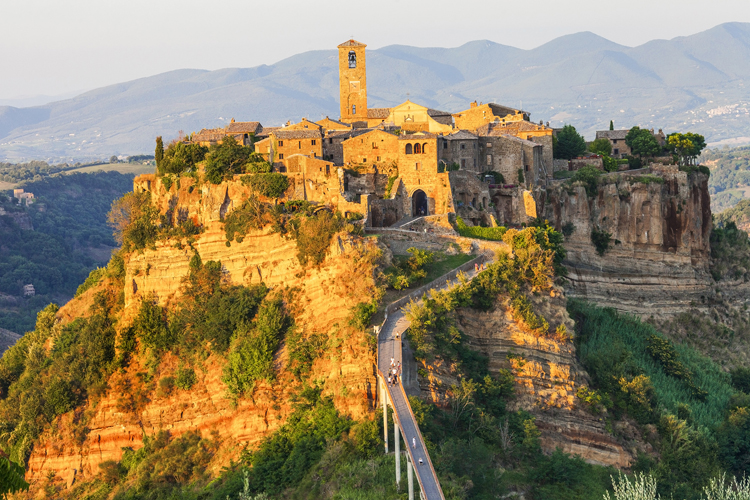 Bonus Day Trip: Bolsena Lake with its volcanic sand beaches that are as black as night and its avenues of hydrangeas in every colour of the rainbow.  
Castiglione della Pescaia
Dip back into Southern Tuscany and the seaside town of Castiglione della Pescaia. A previous Italy's Most Beautiful Beach winner, Castiglione della Pescaia has all the cosmopolitan glamour you'd expect from the somewhere like Monte Carlo just on a much smaller scale. Its beaches are tucked behind forests of firs and pines on protected coves, where the water is always warm and the wind non-existent. 
Castiglione della Pescaia is best loved for the quality of its beaches, which are among Italy's cleanest, but I love it for its summer nightlife, endless hours spent at fantastically affordable and authentic restaurants and gelatos by the marina.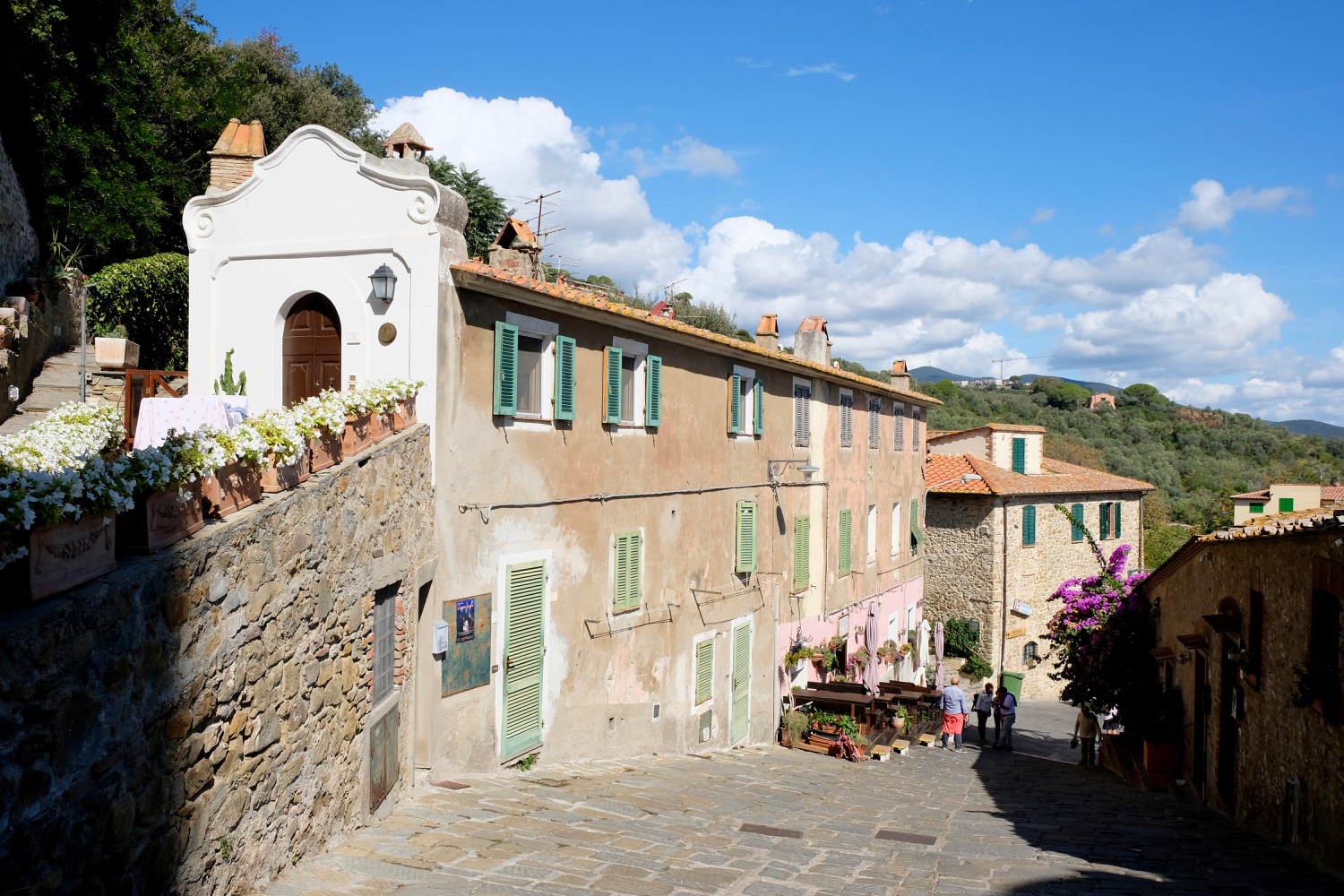 Bonus Day Trip: It's a toss up between Talamone, which was featured in James Bond's Quantum of Solaceor Vetulonia, the Etruscan City of Gold turned open-air museum. 
A tiny town in the province of Livorno with serious culinary street cred. Most of the town sits inside the borders of the Montioni National Park and you can't take more than a handful of steps without coming across a centuries' old olive tree. Here the olive oil is legendary, as is the Doc Val di Cornia, a red wine that is the embodiment of the locals, passionate with a kick you'll definitely feel after your second glass.
Away from the dinner table, Suvereto is an ode to the 12thcentury. From the tiniest church to the most majestic fortress, Suvereto has remained unchanged with the passage of time, appearing before your eyes in a symphony of reds, the terracotta roof tiles, and greys, the local stone used in all their facades. Same goes for the locals. They are incredibly proud of their roots, honouring them every day in their medieval artisan shops, taking souvenir shopping to a whole different level.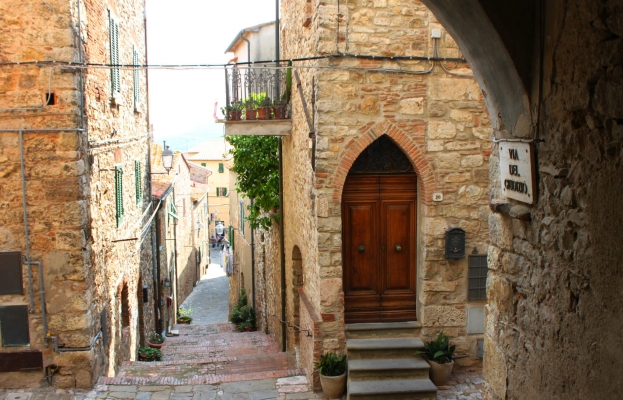 Bonus day trip: Venturina Terme and its Etruscan hot springs.