10 Best Ways To Experience Italy This Spring
John Bensalhia guides you round some of the most unforgettable experiences in Italy that will make your holiday one to treasure forever...
Sunglasses. Water wings. Guide books. Whether you're going on holiday locally or abroad, these are all important elements of a good vacation.
But these pale into comparison into the most important aspect of the ideal holiday: the experience. Experiences make the holiday snaps all the more interesting. They enable the stories you tell your kids later down the line to be that much more interesting. And of course, they'll stay in your head forever – long after the actual break finished.
Here at ITALY Magazine, we have come up with some of the best ways to experience this beautiful country. Quirky. Exciting. And best of all, enjoyable, these 10 examples will offer a wide range of experiences for everyone. Please click on the relevant links for further contact details such as telephone number and email. So as a wise man once urged (a certain Mr Hendrix, I think), Get the experience!
KOMBI-BUS, VINTAGE STYLE, Rome
It's time to go back to the '70s as this amazing vintage tour takes you on an unforgettable trip through Rome.
This experience allows you the best of both worlds. Not only do you get to see some of the best attractions that Rome has to offer (including the Colosseum, Saint Peter's Square, the Arch of Constantine and plenty more!), you get to sample it in vintage style.
The Volkswagen Kombi-bus is your chariot of choice – it's a fun way to see the sights, and furthermore, it really is the trip of a lifetime. The open roof allows you to see the sights as they go by. The best retro tunes from the 1970s, 1980s and 1990s provide a suitably funky backdrop. And to cap off the package, sunglasses and special cocktails are also available to all passengers!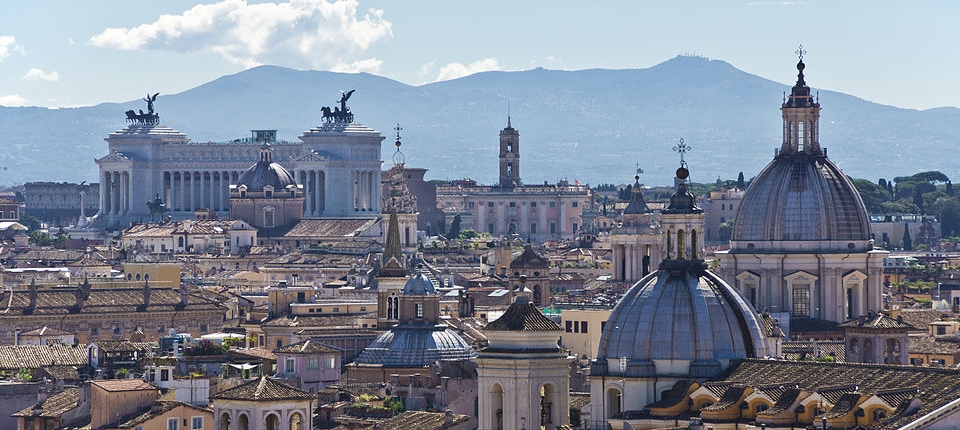 Guaranteeing fun for everyone, this vintage-style Kombi-bus tour ensures that you choose what to visit and where to stop. A camera is also fixed in the bus, so that your travels are recorded forever. The tour lasts for three hours and if you're a fan of all things retro, then this experience is just the ticket.
NO PLACE LIKE MOTORHOME, Bergamo (Camper Valtesse)
Sometimes the best way to enjoy Italy is to go it alone. No package tours, not even a hotel or a trip on public transport. That means that you get to call the shots – you can travel around your chosen destination at your own pace and in your own way. And where better to enjoy this travel freedom from the comfort of a stylish motorhome?
One of the best in this field is Camper Valtesse. The company is one of the major players in offering comfortable and affordable motorhomes that can either be bought or rented. Based in Bergamo, and only 10 minutes from Orio al Serio International, Camper Valtesse offers a great selection of vehicles that can suit all requirements and sizes – whether you want a holiday for one or a larger party of up to seven people.
The best aspect of seeing Italy by motorhome is that it allows you a low-cost holiday but in superior class. The interiors of the motorhomes are smartly finished to a very high standard and ensure a very snug, cosy stay in the spacious interiors. There really is no place like motorhome, so if you want an affordable excursion in a zippy, comforting vehicle, then get in contact with Camper Valtesse today!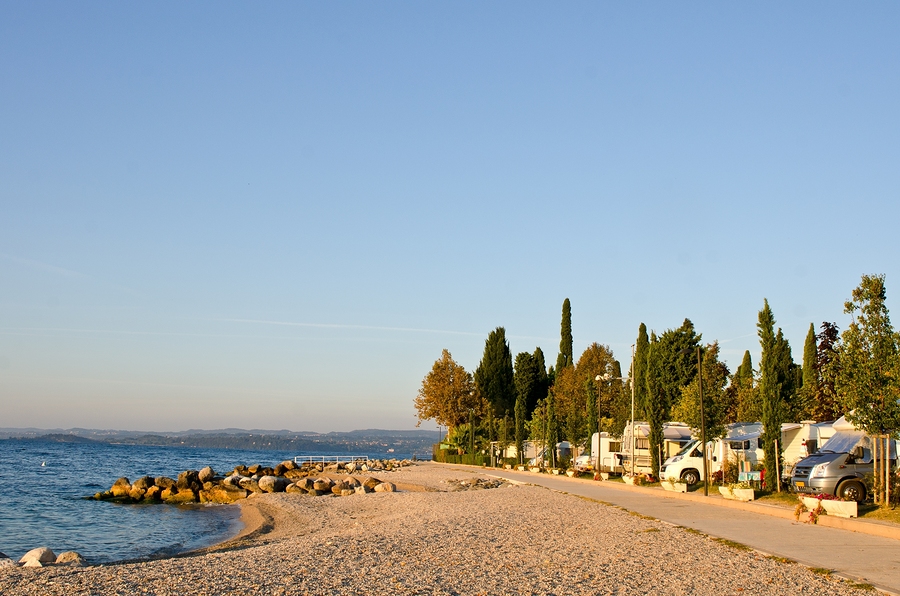 TRAM TIME, Milan
Looking for an alternative to the conventional car or bus to see Milan? Then get on board the tram for a fantastic three-hour tour!
A journey by tram means that you can enjoy the experience at a leisurely pace. So you can soak in all the wonders of Milan without them flashing by in a blur.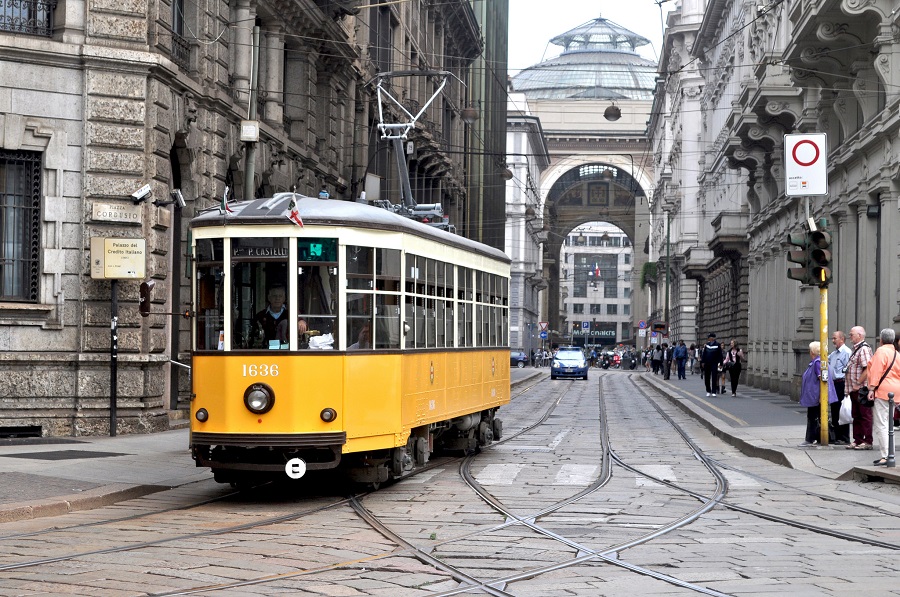 Photo credit: Flickr/Phil Beard 
The tour encompasses all the key destinations in Milan and these include Sforza Castle, Sempione Park, Brera and Duomo. Also included in the itinerary are Galleria Vittorio Emanuele, La Scala Opera House and Piazza della Repubblica.
All in all, it's a brilliant way to explore everything that Milan has to offer.
ROCK STEADY, Matera
Once upon a time, cavemen and cavewomen got by perfectly well in their dwellings. A bit of daubed decoration on the walls, a piece of foraged grub from the surrounding environment for supper, and furs to keep warm in at night.
These days, times have changed and modern-day customers are wanting a bit more luxury than prehistoric times offered.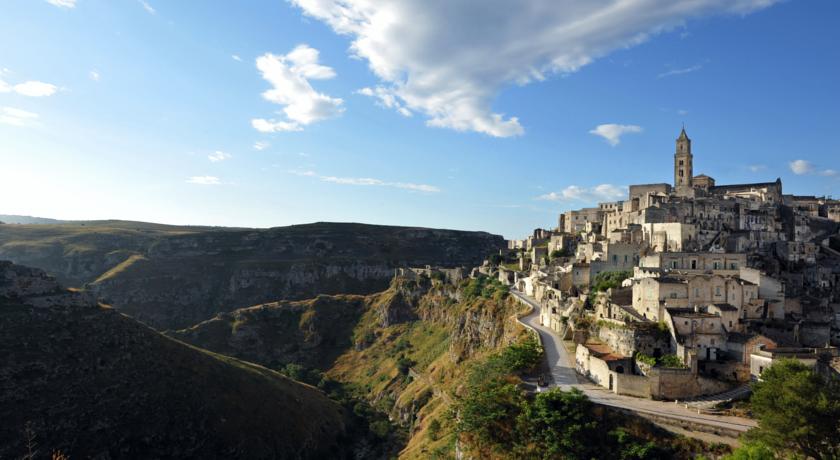 Having said that, converted caves and grottos are immensely popular, and many of these have become in-demand places to stay in Italy for tourists. A good example can be found in the ancient section of Matera. Casa Del Sole is located in one of the famed Sassi stone houses, and offers a good mix of large rooms and self-catering accommodation.
The great thing about Casa Del Sole is that it successfully melds old and new styles. While the rooms are decorated in an old school rustic style with original features such as arched ceilings, there are plenty of modern elements such as kitchenette, bathrooms and Wi-Fi (a concept that would have seen the average caveman react in baffled delight).
Also in the Sassi area of Matera is Le Grotte della Civita. The large caves host rooms and suites that are tastefully finished to welcome visitors and tourists. The unique decorations of the rooms include pleasing nods to the past including antique furniture items, stone floors and antique cloth bed linens. Guests are instantly made to feel at home with welcoming fresh fruits and water. They can also take a look at the Murgia National Park from the panoramic terrace. Meanwhile, a spot of breakfast can be enjoyed in a former 13th century church.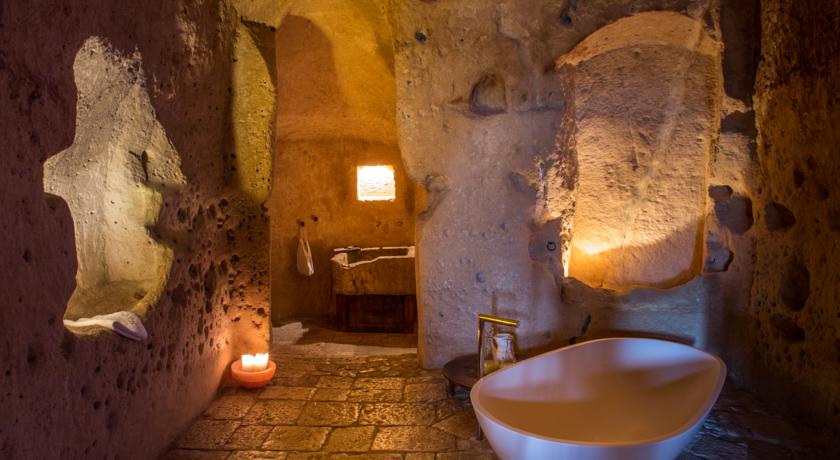 Another Sassi district place to stay is the fabulous Caveoso Hotel. This eye-catching historic building has been excavated in the rock and boasts a fine selection of spacious rooms that include all mod cons such as air conditioning, internet and satellite TVs.
You can book a room that has a balcony which overlooks the Sassi or a grotto room. Other facilities include a welcoming courtyard, conference room and coffee bar. Breakfast is served every day, and if you wish, a transportation service can take you to your chosen destination.
GONDOLA GREATNESS, Venice
We've found two excellent experiences for couples to enjoy.
One of these is to see the wonders of beautiful Venice from a private gondola. The gondola is one of the images that springs to mind when thinking of a romantic break in Italy, but whether it's around Valentine's Day or on any other day of the year, there's no better way to see the rich heritage of Venice.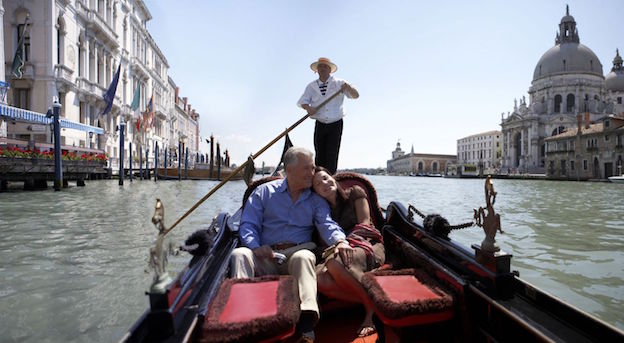 The package fits much into its half hour experience. Not only will you get to see the key sights such as Rialto Bridge and La Serenissima, you can also experience the genuine craft and talent of the gondolier, who will make your journey an insightful and enjoyable one.
Experiences in Italy don't get much better than a first-hand look at Venice from the luxury of a gondola. And as a romantic themed experience, it's one that you'll remember forever.
PHOTO OPPORTUNITIES, Rome
When you go on holiday, a perennial problem is taking a decent photo. This normally involves sheepishly walking up to a complete stranger, asking them to take a photo, and then spending what seems like eternity showing Mr or Mrs Stranger how to operate the camera. And while a selfie might save the embarrassment these days, the end result still lacks that touch of class.
Well, worry no longer. Because you can now have your photo taken in Rome by a top professional photographer! If you're a couple and you're on your first holiday or honeymoon, then the finished products will make for a very special souvenir of your time away. Even if you're holidaying alone or with a group of friends, then this is still a highly recommended experience.
All you have to do is select which photo tour you would like to take in Rome. The photographer will accompany you on the tour as you sample the sights and stop for a photo. Simply tell the photographer when you want to be photographed and click! Photo time!
Notable photo opportunities include against the backdrop of the Roman Forum, on the banks of the river of the Eternal City, and at the ancient theatre of Marcello. Other stops include Rome's Jewish Ghetto and Tiberina Island. Only a few days after the tour is over, you will be sent 40 photos via email in both low and high resolution formats for respective website and printing use.
MUMMY RETURNS, Turin
I always think there's something magical about Egyptology. There's something uniquely mystical about the legends and the artefacts surrounding Egypt. If you agree with me, then a trip to Turin's Egyptian Museum will be right up your street.
The three-hour trip to the first Egyptian Museum in the world takes you on a mystery tour of Egyptian artefacts, sarcophagi, statues and canopic jars.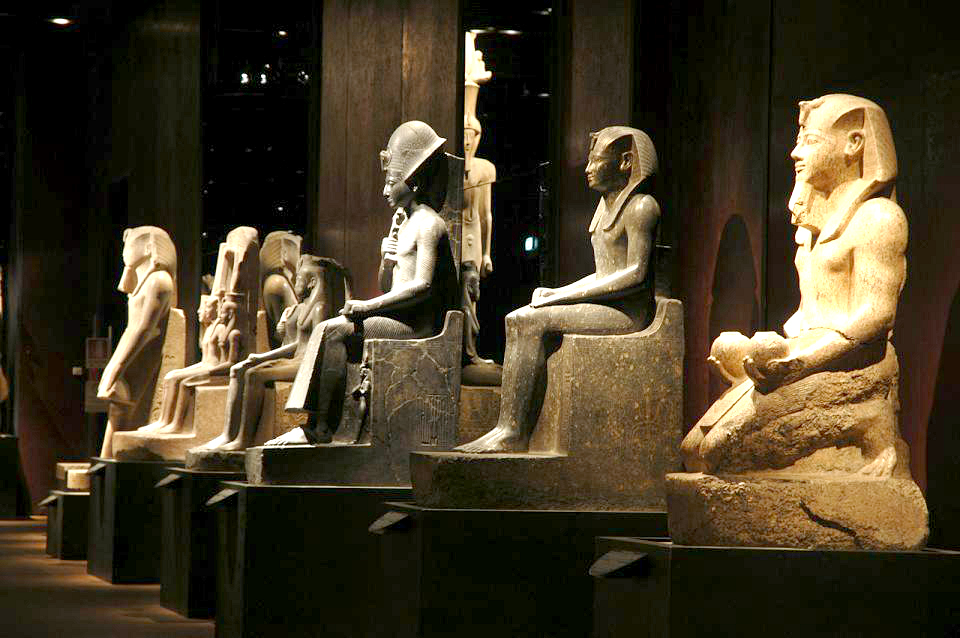 As an extra special treat, the guided tour concludes with a tasting of what's known as Bicerin: a historic hot drink that dates back to the 18th century. It comprises espresso, chocolate and fresh cream and is served up in a tall glass to admire in all its glory before sampling its delicious charms!
MOTOR MARVELS, Bologna
If you or a friend or family member are mad about motors, then get into gear and book yourself on a unique tour that encompasses some of the best-known motoring locations in Italy.
With the saying that Emilia Romagna is the land of motors in mind, this seven-hour tour is detailed, informative and highly entertaining. It kick starts at the Ducati Museum, which puts the spotlight on 50 years of racetrack history. From there, it's off to Sant'Agata, Bologna, where the Lamborghini factory resides. This is the home of some of the rarest and impressive cars in the world. You can see some classic examples such as the 1963 350 GT and also the production lines at the plant.
Next up is Modena, where you will witness the wonders of the Ferrari Museum. Recalling the history and production of this iconic car manufacturer, the museum does so with the aid of exhibits, multimedia displays, and naturally, the odd Ferrari or two! Concluding the visit, there will be a drive around the Ferrari plant during which you can witness the Wind Tunnel and Fiorano Test Track.
It's a tour that all ages of motoring connoisseur can enjoy, although under-12s can't attend the factory floors. Lunch is also provided in a restaurant along with drinks. If you're a fan of cars and motorbikes, then this experience is an absolute must.
HUNGRY FOR MORE, Emilia Romagna
Emilia Romagna is also a place that's well known for its superb food. If you want to sample a taste of some of the best local foods, then this eight-hour foodie experience tour will satisfy your appetite!
The tour will commence with a visit to a Parmesan Cheese producer. The Parmigiano-Reggiano cheese is a classic instance of combining classic preparation methods (including a lengthy ageing process and natural fermentation) with great skill and care. There will be a chance for you to sample some of the cheese at the dairy too!
Next on the menu is a Prosciutto DOP producer. You will get to see the manufacturing process of this popular meat, and again at the end of this particular session, you can sample some in a special tasting. Italy is also well known for its Balsamic Vinegar, and that's where you will be heading next. Ancient recipes through family traditions have ensured that Balsamic Vinegar has been a faithful companion to dishes such as salads and pastas throughout history. Once again, a generous tasting will cap off the tour of the vinegar producer.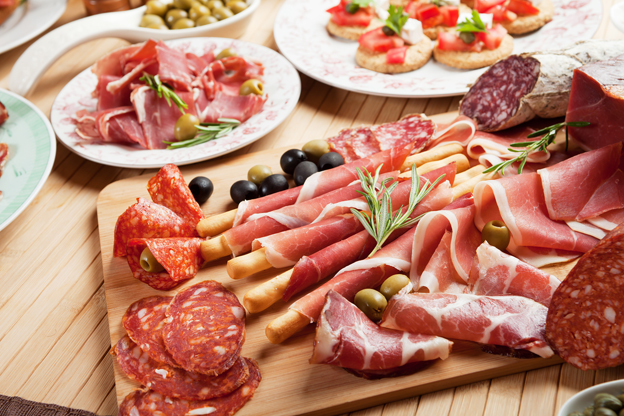 As an added bonus, the day also includes a stop off at Maranello's Ferrari Museum, courtesy of a special privileged entrance ticket. A delicious four-course lunch is also served at a typical countryside restaurant – along with a selection of some of the finest local wines.
PICTURESQUE PERFECTION, Cinque Terre
The Cinque Terre location on the coast of Liguria really takes you to another world. It's a place that offers an amazing photo opportunity – that of the old villages situated on the rocky coasts between mountains and sea.
This tour will take you on a wonderful historical step back in time. The trip comprises a series of visits to the five key villages that make up the area: Manarola, Vernazza, Riomaggiore, Sarzana and Monterosso. The tour of Cinque Terre from Tuscany will get you about by train and by boat, and there is much to enjoy in this extensive 12-hour experience.
Commencing with a trip to Manarola, this stop will allow you to explore the typical Genoese lower houses, the alleyways and that unique atmosphere. Well known for its castle ruins and medieval tower, Vernazza is next on the agenda. Meanwhile, in the middle of the tour is Riomaggiore, a location that dates back to the 13th century. It's a place that's famed for its super wines, and when you stop here, you will be able to take a walk along the paths that overlook the coast.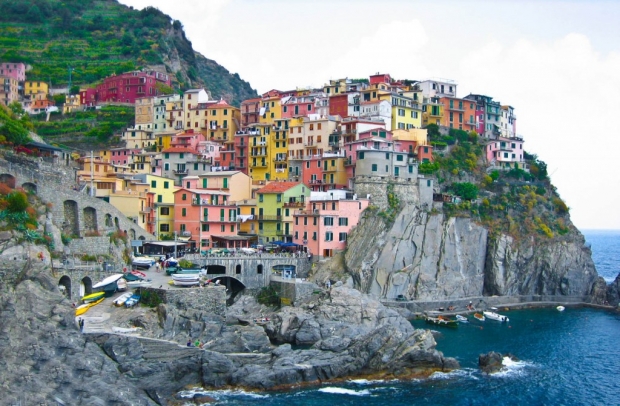 Sarzana is the only location that's not linked to the sea – but is still a mightily impressive destination up the mountains. Finally, it's a stop at Monterosso, the famous old fishing village with its idyllic beaches and a celebrated restaurant that serves up a suitably fish-based menu.
Packing much into its 12-hour time-frame, the Cinque Terre excursion makes for a genuinely breathtaking experience, allowing you to see Italian history and beauty at their very best.
Topic:
You may also be interested in...
Properties in Italy
What to do in Basilicata