Ferrara (Emilia Romagna)
Ferrara is a city in Emilia-Romagna, northern Italy, capital city of the Province of Ferrara. The town has broad streets and numerous palaces dating from the 14th and 15th centuries, when it hosted the court of the House of Este. For its beauty and cultural importance it has been qualified by UNESCO as a World Heritage Site. The town is still surrounded by more than 9 kilometres (6 miles) of ancient walls, mainly built in the 15th and 16th-centuries. Along with those of Lucca, they are the best preserved Renaissance walls in Italy. The imposing brick Castello Estense sited in the very centre of the town is iconic of Ferrara. The castle, erected in 1385, is surrounded by a moat, with four massive bastions. The pavilions on the top of the towers date from the 16th-century refurbishment.
Emilia Romagna Highlights
What you can't miss in Emilia Romagna
Where is Ferrara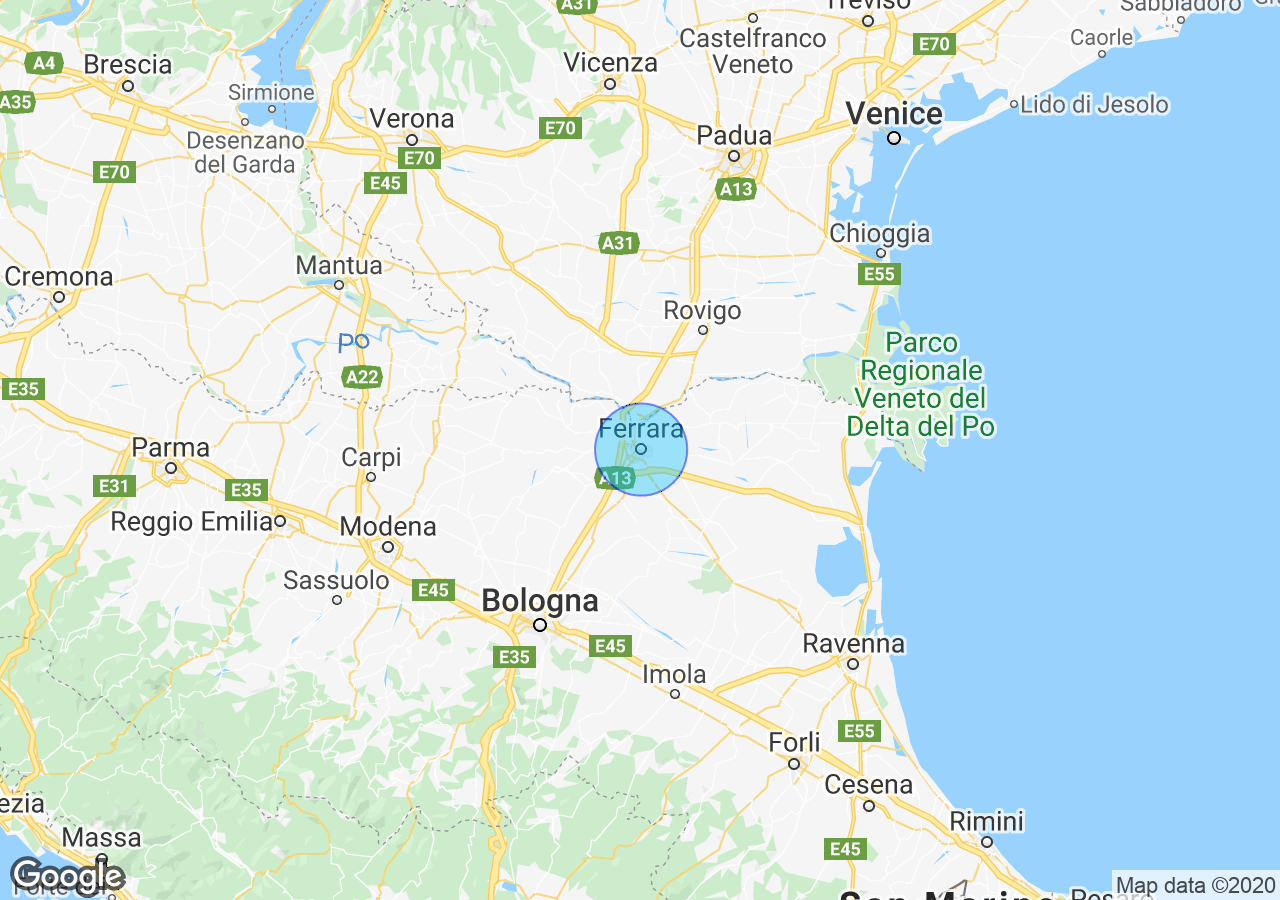 Top Experiences in Emilia Romagna
Best places to stay in Emilia Romagna
Properties for sale in Emilia Romagna
Recipes From Emilia Romagna
What others are saying about Emilia Romagna
Ciao,
Can anyone recommend an English speaking geometra near Lugagnano Val D'arda Emilia Romagna please? 
Grazie,
Christina 
Hello everyone! We're working on the second issue of Bellissimo magazine and are taking a deep dive into the fascinating region of Emilia Romagna.