Michelozzo di Bartolomeo Michelozzo
Influential Renaissance-era architect Michelozzo di Bartolomeo Michelozzo was on the regular payroll of Cosimo de' Medici. This led to some of the best-known architectural work in Italy.
One of Michelozzo's best-known accomplishments was a result of Medici commissions, with rival architect Brunelleschi losing out. Palazzo Medici Riccardi (pictured below) was designed by Michelozzo. However, Michelozzo had taken inspiration from Brunelleschi in a number of aspects of the Palazzo's design. The courtyard's arcades for example, run along the same lines as the loggia of Brunelleschi's Spedale degli Innocenti. Other Brunelleschi influences include the Palazzo's bifora-windows, recalling the late medieval era, as well as the attention given to the building's entrance axis.
But Michelozzo would also make his own mark. He developed his own sense of style, using means of contrast. The Florentine Renaissance palace would spark a new architectural trend with, for example, a large classical cornice capping off the building contrasting with the storey dividers of the smaller cornices. The same goes for the rough cut stones that get progressively lighter as they go up the higher storeys (bugnato digradante as it was known).
Another important Michelozzo work is the San Marco church. Again commissioned by Cosimo dei Medici, San Marco paved the way for Renaissance-style churches. Michelozzo set to work on reconstructing not just the church, but other facets such as the cloisters, the library and living quarters. It's since been hailed by some as the first bonafide Renaissance church.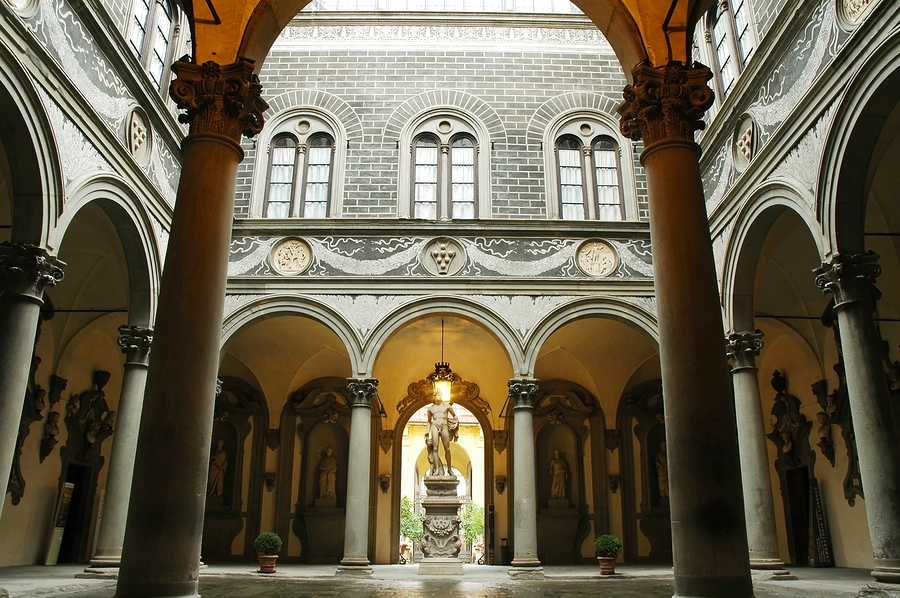 Pirro Ligorio
The go-to man for Popes Paul IV and Pius IV, Pirro Ligorio is well remembered for his architectural work for the Vatican. Ligorio would become the official Architect of the Vatican Palace (Architetto Fabricae Palatinae) in 1558.
Ligorio duly responded to a number of restoration challenges set by Pope Paul IV, including a means of providing more light in the Hall of Constantine. This was accomplished by replacing the original papal apartment with a rooftop garden. Ligorio also helped to complete the chapel in a 10-month period.
In the wake of Paul IV's death, his successor, Pius IV retained the services of Ligorio (as well as the architect's assistant, Sallustio Peruzzi). Among further restoration projects was a reworking of the Vatican Library, although one of the best remembered of Ligurio's best-known commissions was the completion of Paul IV's plans for a papal casino. The Casino of Pius IV was acclaimed as a masterpiece of architecture, boasting another storey as well as outside facilities of an extensive courtyard and fountain.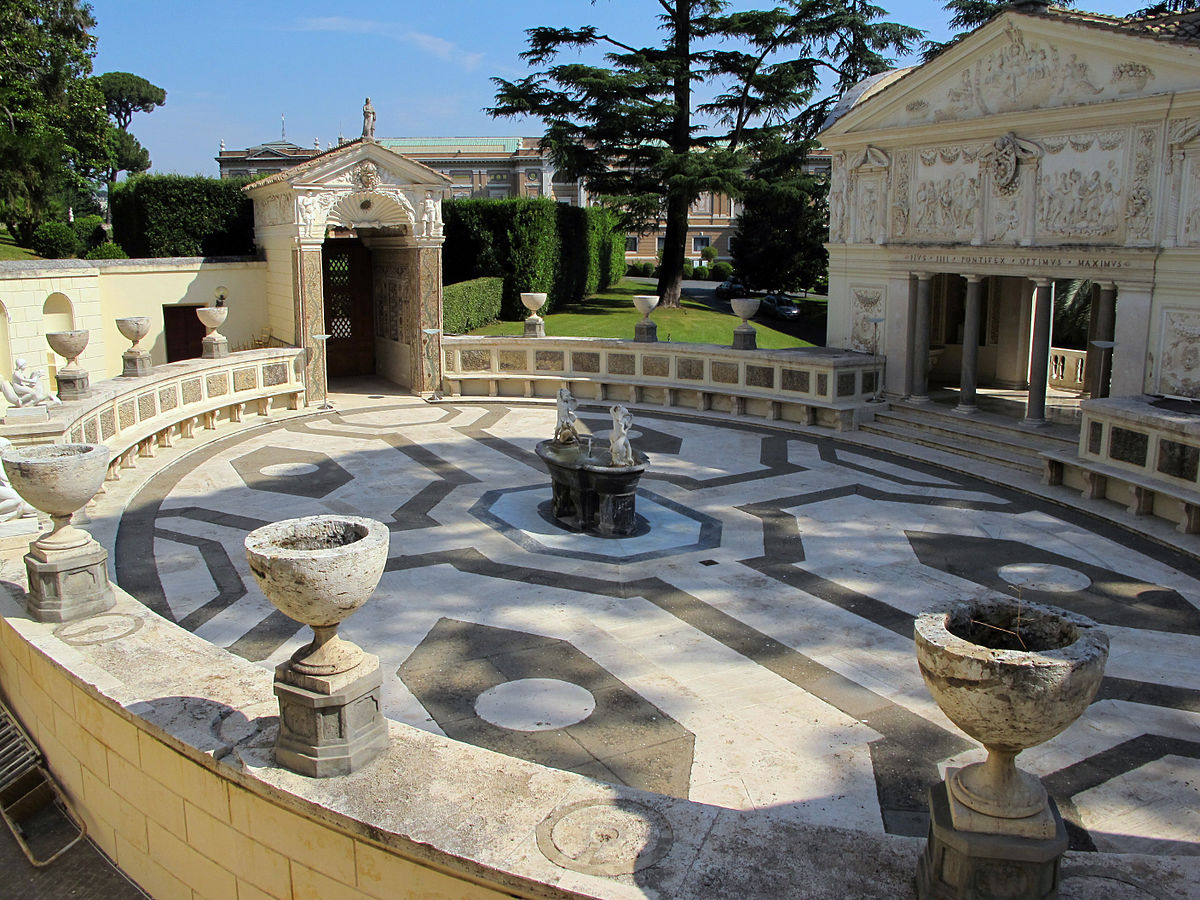 [The oval-shape
d piazza at the Casino of Pius IV By Sailko - Own work, CC BY 3.0, via wikimedia commons]
Ligorio's standing as an important Italian architect is seen in his all-encompassing understanding of what makes a good building. As well as the design of a building, Ligorio took care to consider structure and strength. Following the 1570 earthquake of Ferrara, Ligorio looked at means of creating a home that could withstand such a natural disaster. The solution of thicker brick walls and stone piers showcases Ligorio's practical mind of ensuring that buildings have greater resistance to such phenomena.
Like this article? Don't miss "10 Famous Italian Writers and Their Notable Works."
Ferdinando Fuga
18thcentury architect Ferdinando Fuga would create a number of highly regarded structures in the areas of Naples and Rome. Fuga won a string of important commissions from influential Italians of the age. These included the Palazzo Cellamare's distinctive chapel in Naples and the most ambitious, the massive Albergo dei Poveri.
The building was designed to be a charitable shelter, functioning as a hospice for 8000 poor and homeless people. Those taken in would be divided into separate locations for men, women, boys and girls. While Fuga only managed to complete three of the five planned courtyards, these were testament to this architect's skill, although regrettably they were damaged in a 1980 earthquake.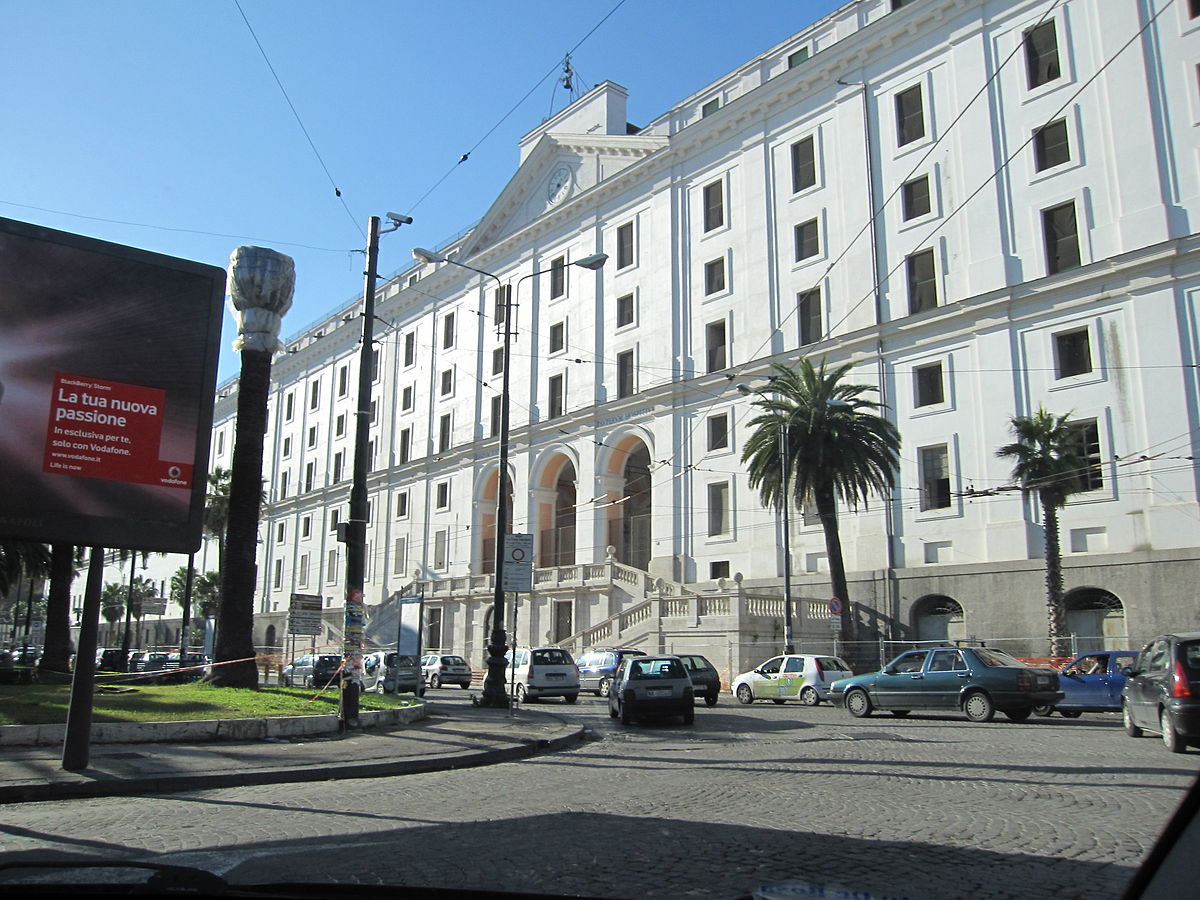 [In Piazza Carlo III, Real Albergo dei Poveri - Napoli, By Armando Mancini via Wikimedia Commons]
Filippo Juvarra
As well as a designer of stage sets, Filippo Juvarra quickly earned a reputation as one of Italy's finest architects of the 18thcentury. After being in the employ of Victor Amadeus II of Savoy, Juvarra would find that his services would be in great demand.
One such recognised work for the family of Savoy is the basilica church of Superga. While this double functioning building (both monument and royal mausoleum) was well received, it took considerable time and money to complete in a gruelling 14-year timespan. Nevertheless, Juvarra worked on a run of church-related projects including designs of the churches of San Filippo and Santa Croce, the Basilica della Natività, and the chapel of San Giuseppe in the Turin church of Santa Teresa.
Juvarra's penchant for elaborate and ornate design formed the cornerstone of many of his works. These included the stylised detail of the Palace of Stupinigi (boasting, for example, the extravagant exterior and interior of the central pavilion) and the façade of Turin's Palazzo Madama.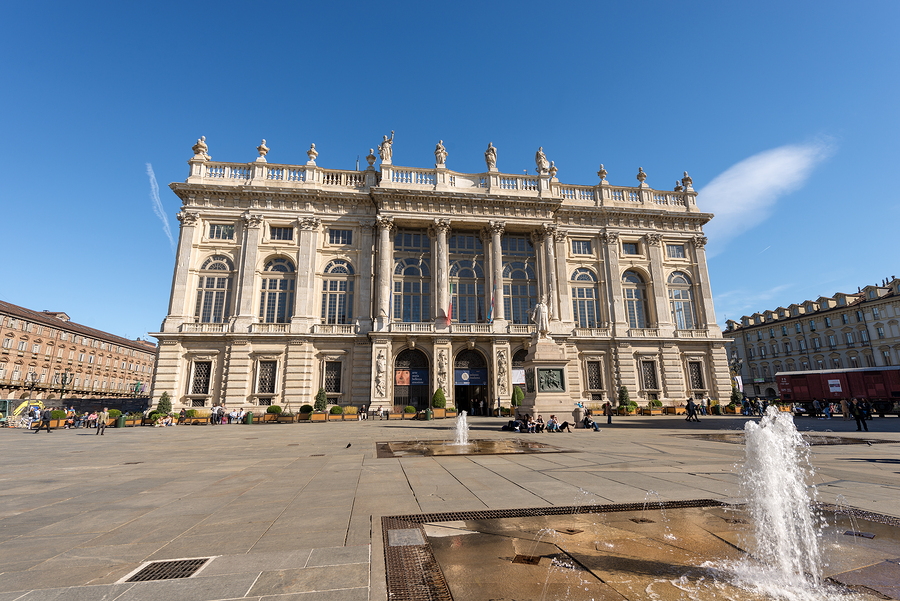 His reputation spread worldwide to reach locations such as Madrid. Bourbon king of Spain Philip V asked for Juvarra's services in building a new palace after the  Royal Residence of the Alcazar burnt down in 1734. However, while Juvarra commenced work on the planning stages, he passed away in 1736, leaving his pupils to complete the project.
Antonio Rinaldi
From Spain to Russia. Some of the architects in this list got to travel the globe to branch out from their native Italy.
Antonio Rinaldi found himself working for Kirill Razumovsky in 1751. Rinaldi was asked to decorate Razumovsky's Ukraine residences, and with these successfully completed, he put his architectural skills into practice for a variety of Russian-based projects.
Working in a sumptuous Baroque style, Rinaldi was employed by the future Peter III and Catherine II to design Peter's very own palace in Oranienbaum, with the town also playing host to other Rinaldi constructions, the Chinese Palace and the Ice-Sliding Pavilion. Rinaldi would also work for the influential Count Orlov, creating the likes of St Petersburg's Marble Palace on the Palace Embankment and Gatchina Castle.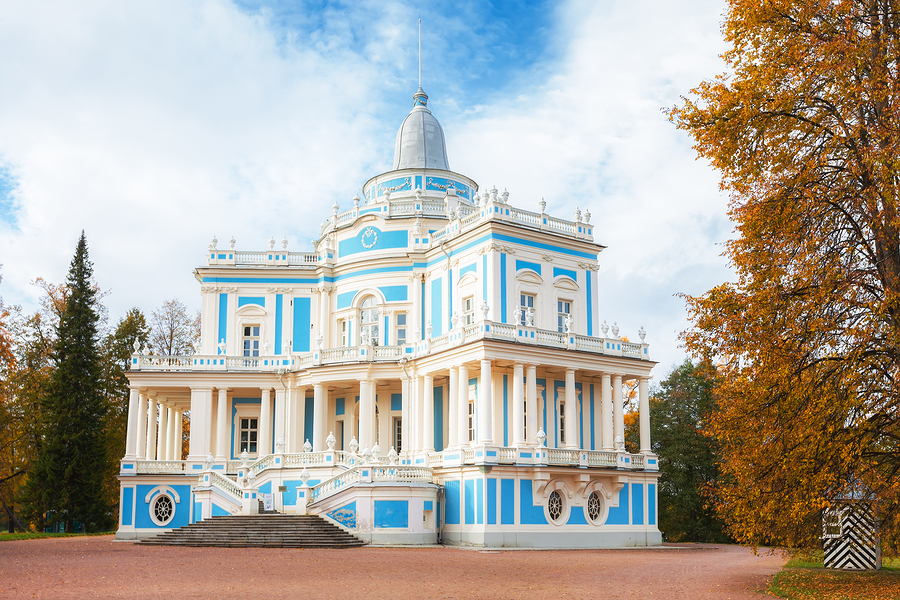 But after his worldwide architectural career, Rinaldi came home to Italy after poor health forced him to retire, and in Rome, he passed away in 1794.
Giovanni Michelucci
Tuscan-born Giovanni Michelucci can be regarded as an architect for the people.
While Michelucci designed widely recognised classics of architecture, he was also responsible for all kinds of buildings used by Italian people. Schools. Hospitals. Banks. Museums. Churches. Michelucci's priority wasn't so much about imposing a specific signature style but about creating a friendly, welcoming but functional environment for the people of Italy. His architecture wasn't strictly for people of wealth and status, but was accessible to all.
Among Michelucci's best-known buildings are the Santa Maria Novella railway station in Firenze and the San Giovanni Battista church on the Autostrada del Sole (also known as the Church of the Motorway).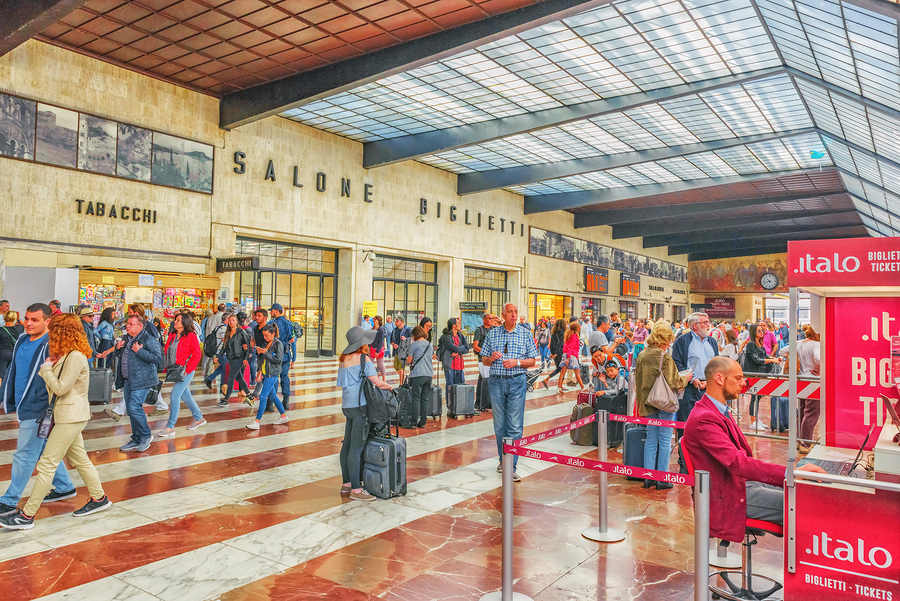 Later in his life, in 1982, Michelucci would form his very own Foundation in conjunction with Regione Toscana and the cities of Fiesole and Pistoia. He just missed his 100thbirthday by two days, passing away on 31st December 1990.
Antonio Sant'Elia
The curious thing about Antonio Sant'Elia is that hardly any of his architectural works can be seen. Yet he remains an important figure when looking at modern architecture today.
Sant'Elia's sketches marked him out as an important element of Futurist architecture. These drawings featured massive skyscraper-type buildings, pointing the way forwards for 20thcentury style ideas. Sant'Elia's inspiration came from American industrial cities and architects such as Otto Wagner, Adolf Loos, and Renzo Picasso. His ideas for a Futurist New City (Città Nuova) were put to paper and were showcased at a Nuove Tendenze group exhibition – today, his sketches can be seen at the Pinacoteca art gallery in Como.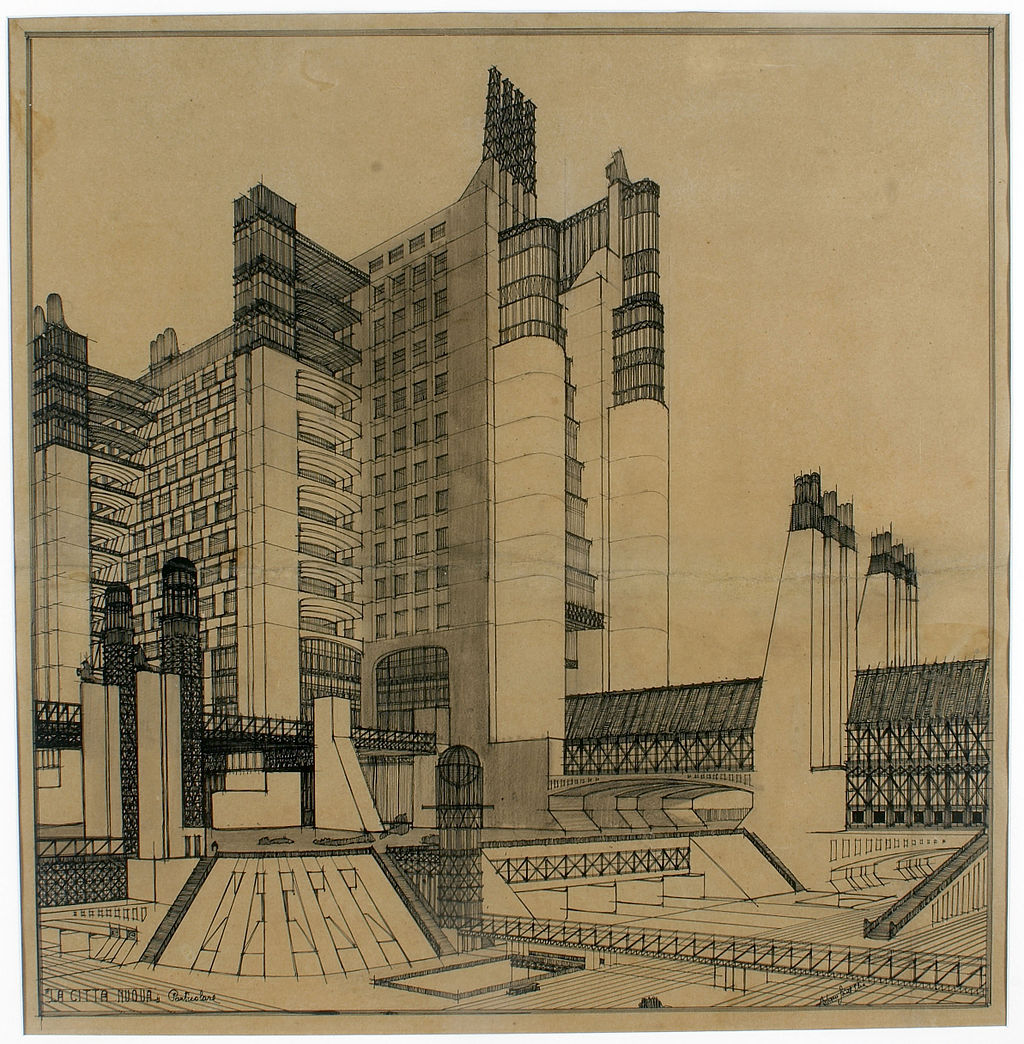 [Antonio Sant'Elia [Public domain], via Wikimedia Commons]
Adalberto Libera
A key player in the Italian Modern movement, Adalberto Libera saw his work in demand during the 1930s.
Libera's buildings include Rome's Palace of Congress (Palazzo dei Congressi), which showcased his own style. While it contains modernist elements, it also harks back to the neoclassical age that began in the mid 1800s. Another of his alleged works is Capri's Casa Malaparte – I say alleged, since there has been some debate as to whether Libera was actually responsible for designing the building.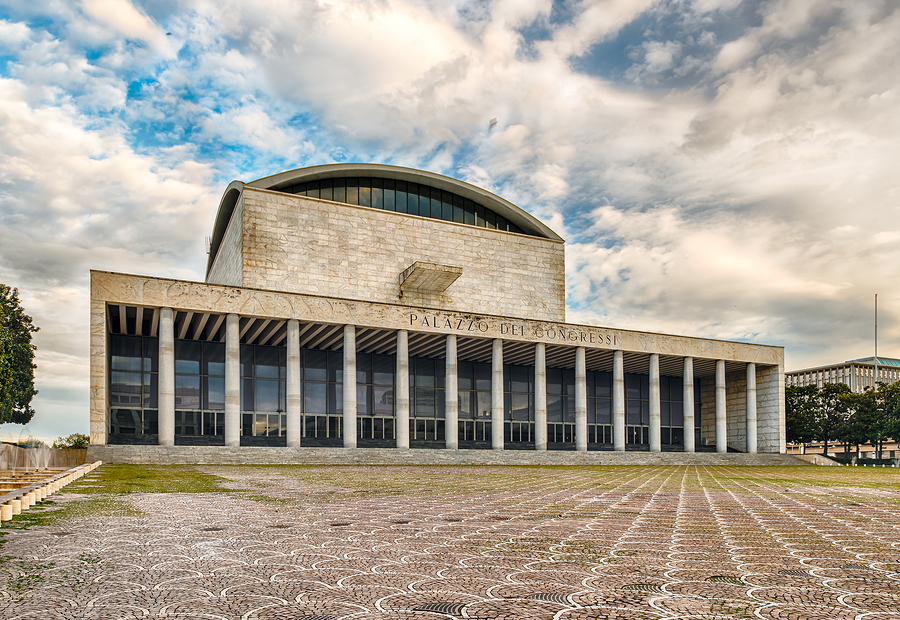 While he took a break from architecture in the period following the Second World War, Trento returned to his career. He chose to design public buildings, houses and offices, with one of his greatest accomplishments being Trentino's Regional Government building.
Carlo Scarpa
An underrated architect of the 20thcentury with a careful eye for detail and an approach that would often combine past and present elements.
Scarpa's speciality was the renovation of extant buildings, mostly in or close to the location of Venice. The Museo Castelvecchio is a good example of his melding of past and present. While introducing modern elements to the building (completed in 1964), he remained faithful to its original history. He also renovated the Fondazione Querini Stampalia, as well as its garden.
Although much of his work was based in Venice, he also designed buildings (as well as gardens and landscapes) for other Italian locations, plus other worldwide destinations including America, Canada and France. While he passed away before completing Monselice's Villa Palazzetto in Monselice, his son Tobia subsequently worked on the project in 2006, leaving it a legacy to his father's creative skills.  
Renzo Piano
[By Original photograph by Oliver25Derivative by Keraunoscopia (Derived from File:The Shard 11 novembre 2012.jpg) [CC BY-SA 3.0  (https://creativecommons.org/licenses/by-sa/3.0)], via Wikimedia Commons]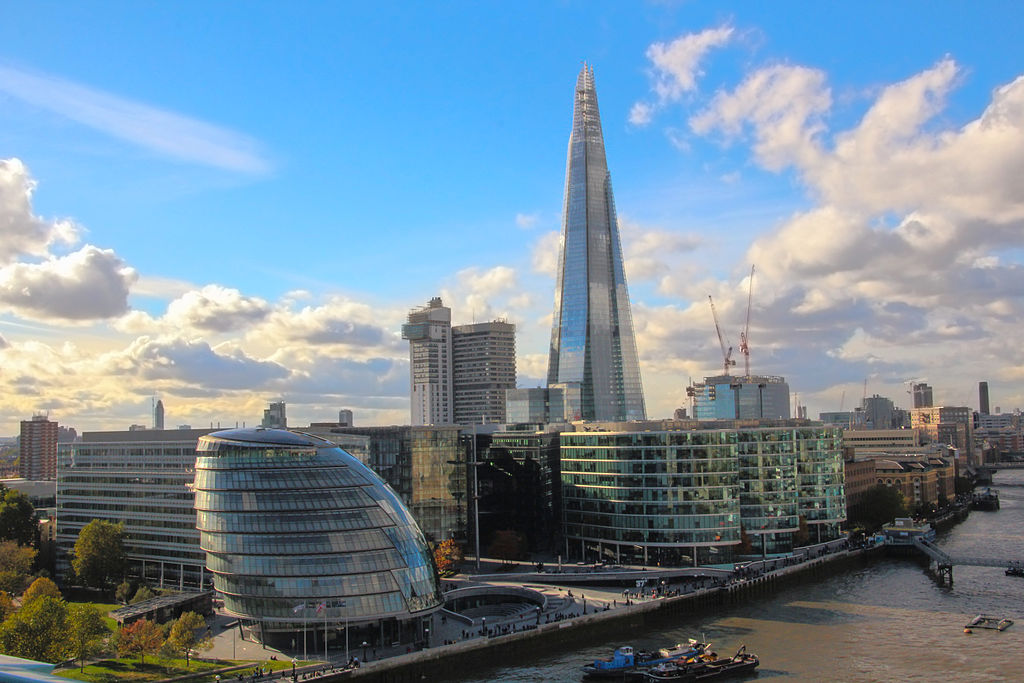 Italian-born Renzo Piano has created quite a name for himself as one of the most prolific and famous architects around the world. Many of the globe's most famous buildings were designed by Piano.
In some cases, Piano worked in conjunction with British architect Richard Rogers. The two formed their own company, Piano and Rogers, which ran between 1971 and 1977. Among their creations are the administrative building of furniture company, B&B Italia (in the Novedrate region of Como), and the Pompidou Centre in Paris.
Piano continues working to this day, and some of his works in the 21st century are instantly recognisable and iconic buildings. These include the London-based Shard, one of the tallest skyscrapers in Europe and New York's Whitney Museum of American Art, which spans nine storeys as well as an open-air rooftop terrace for further exhibits.