Art lovers rejoice: 2019 is a year of exceptional exhibitions in Italy, from those celebrating Leonardo on the 500th anniversary of his death to Venice Biennale's 'May You Live in Interesting Times,', from Salvador Dalì in Matera, which is the European Capital of Culture for 2019, to Sicilian master Antonello da Messina, and much more. Read on for our pick of the art exhibitions in Italy not to miss.
"Leonardo e la Sala delle Asse tra Natura, Arte e Scienza" – Milan, Sforza Castle, May 16-August 18, 2019
Surely one of the highlights of the 'Milan and Leonardo' program, which celebrates the 500th anniversary of Da Vinci's death in the city he called home for almost 20 years. This exhibition in the Sala delle Asse at the Castello Sforzesco is a unique opportunity to admire one of Leonardo's masterpieces, the decoration of the vaulted ceiling with an intricate depiction of plant elements, currently under restoration to clean the dirt and bring it back to its original colors.
Also in Milan, don't miss the four exhibitions set up in the Biblioteca Ambrosiana to learn about Leonardo's most precious work, the Codex Atlanticus, the largest set of drawings and writings by Leonardo.
https://www.milanocastello.it/en
"Antonello da Messina" – Palermo, Palazzo Abatellis, and Milan, Palazzo Reale
Antonello da Messina was a Sicilian painter active during the Renaissance who had a major influence on painters in northern Italy, something unusual for a southern Italian artist. According to Giorgio Vasari, he introduced the technique of oil painting in Italy. Two exhibitions are dedicated to him in 2019. The first is currently under way at Palazzo Abatellis in Palermo, open until Feb. 10. The Sicilian exhibition is part of the program set up in Palermo as the Italian Capital of Culture for 2018 and features almost half of Da Messina's production. "Antonello da Messina. Dentro la pittura" opens at Milan's Palazzo Reale on Feb. 21 until June 2.
http://www.palazzorealemilano.it/wps/portal/luogo/palazzorealeEN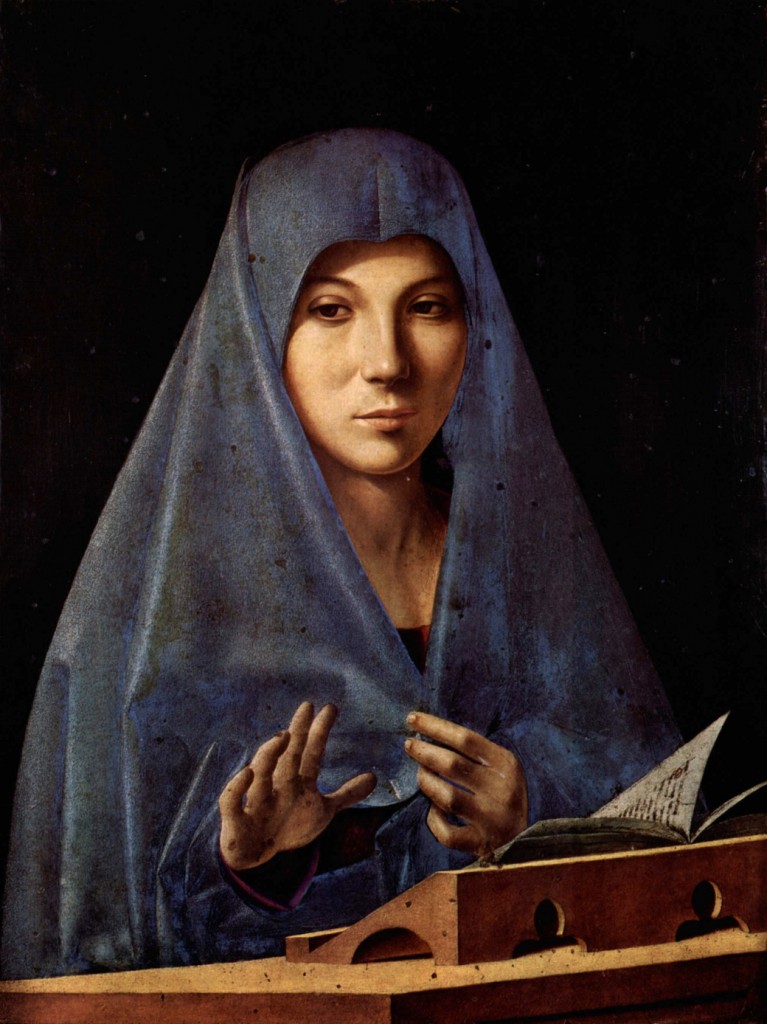 "Leonardo: Oltre il Mito" – Rome, Scuderie del Quirinale, March 13-July 28, 2019
Little is known of this exhibition that will investigate Leonardo in all his facets; rumors say it will have exceptional works of art on display. We'll make sure to write about the event as soon as more information is revealed.
"Salvador Dalì: La Persistenza degli Opposti" – Matera, Complesso rupestre di Madonna delle virtù e San Nicola dei Greci, until November 30
Perhaps there's no better artist to be admired in Matera than Salvador Dalì, unique and original just like the Basilicata city that is Europe's Capital of Culture in 2019. About 200 of his works of art are on display in the rocky complex inside the famous Sassi di Matera. The exhibition is divided into four thematic areas and is accompanied by a storytelling that unfolds through the itinerary which includes large and small museum sculptures, illustrations, glass works, illustrated books and furniture. In addition, three monumental sculptures have been mounted in the streets of the historic center: the Space Elephant, the Surrealist Plan and the Dance of Time II. This one's not to miss!
Biennale Arte 2019 – Venice, May 11 to November 24, 2019  
The Venice Biennale is the foundation that, every two years, organizes the prestigious international exhibition of art, Biennale Arte. The 58th edition, titled 'May you live in interesting times,' will be held from 11 May to 24 November  (pre-opening on 8, 9 and 10 May). The title, an English expression for long wrongly thought to be an ancient Chinese curse, evokes periods of uncertainty, crisis and unrest: the 'interesting times' in which we are living. As always, the exhibition takes place in the Giardini and the Arsenale, with a number of collateral exhibitions scattered throughout the city. This is a must for those who want to keep up with what's happening today in the art world, plus an excellent reason to pay a visit to Venice.
https://www.labiennale.org/en/art/2019 
"Caravaggio" – Naples, Museo Capodimonte, April-July 2019
This exhibition examines the 18 months Caravaggio spent in Naples and its influence on Neapolitan painters; it will show the places where he lived, the places where he hung out, where he found inspiration, where he found a refuge after fleeing Rome and moving to what at the time was a different 'country.' Details not available yet, but you can monitor the Museo Capodimonte website.  
"Boldini e la moda" – Ferrara, Palazzo dei Diamanti, Feb. 16-June 2, 2019
Born in Ferrara, Giovanni Boldini was a genre and portrait painter who lived and worked in Paris for most of his career. This exhibition at the splendid Palazzo dei Diamanti in Ferrara examines the relationship between Boldini and the Parisian high fashion system and the effects it had on his work as a portrait painter, as well as on painters such as Degas, Sargent, Whistler and Paul Helleu. The exhibit includes paintings, period dresses and precious objects that reveal the relationship between art, fashion and literature during the Belle Époque.
http://www.palazzodiamanti.it/1631/boldini-and-fashion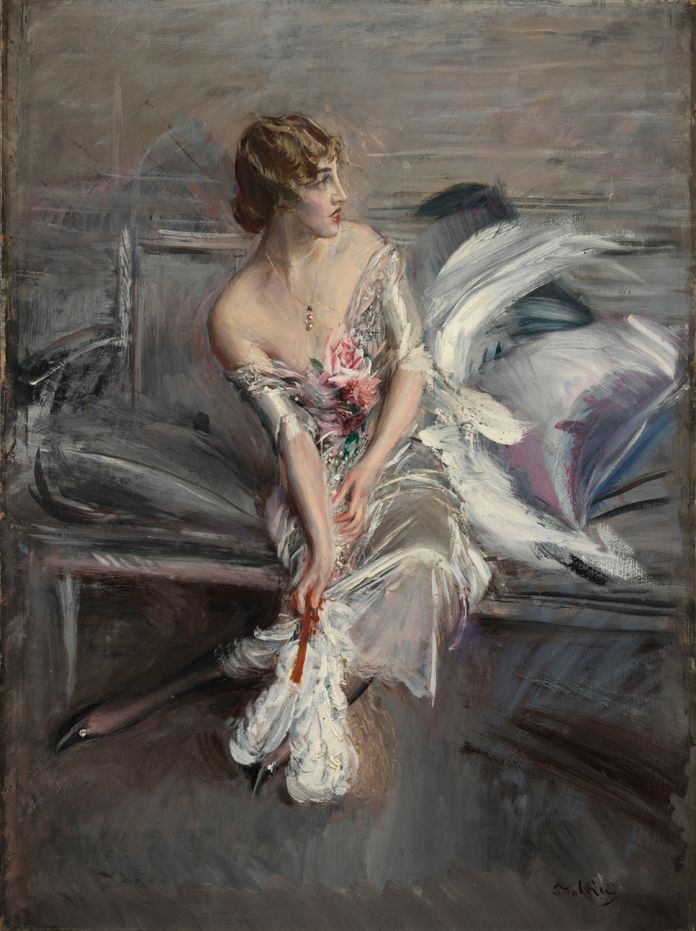 "Ottocento. L'arte dell'Italia tra Hayez e Segantini" – Forlì, Musei San Domenico, 9 Feb-16 June, 2019
The exhibition focuses  on the 60 years between the unification of Italy and the outbreak of the Great War and aims to examine Italian art in the 19th century overall rather than focusing on one single artist as done previously. It will feature masterpieces by Francesco Hayez, the Venice-born painter who was the leading artist of Romanticism in mid-19th-century Milan, and Giovanni Segantini, one of the most famous artists in Europe in the late 19th century, born in the northern region of Trentino, among other lesser-known artists.
https://www.mostraottocento.com/
"Peggy Guggenheim. L'ultima dogaressa" – Venice, Peggy Guggenheim Collection, Palazzo Venier dei Leoni, September 21, 2019-January 27, 2020
The exhibition celebrates the Venetian life of Peggy Guggenheim, illustrating how she continued to increase her collection with important works of art after her departure from New York, the closing of her Art of this Century gallery-museum and the move to Venice in 1948. The exhibition will present paintings, sculptures and works on paper selected from those acquired between the end of the 1940s and 1979, when she died. As part of the event, the masterpiece by René Magritte, The Empire of Light (1953-54), will be exhibited again; it's one of the most beloved works of the Peggy Guggenheim Collection.
http://www.guggenheim-venice.it/inglese/default.html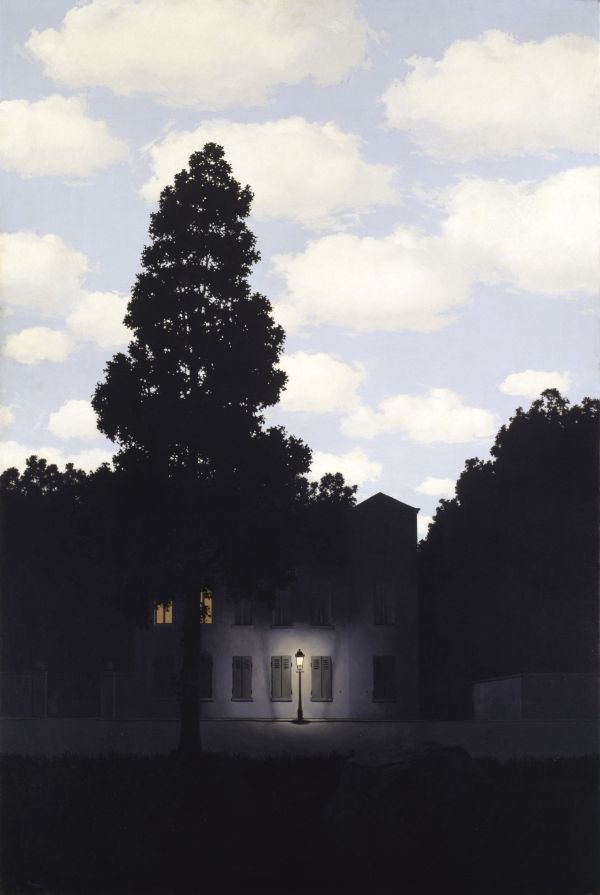 "Verrocchio. Il Maestro di Leonardo" – Florence, Palazzo Strozzi, March 8-June 14, 2019
Painter, sculptor, goldsmith and draftsman, Andrea del Verrocchio was one of the most brilliant interpreters of Renaissance values in Florence during the Medici, influencing through his workshop an entire generation of masters of 15th century Italy and Europe. The exhibition will display works by Verrocchio alongside those of his most famous pupils, including Perugino, Ghirlandaio and Leonardo da Vinci.
https://www.palazzostrozzi.org/mostre/verrocchio-master-of-leonardo/?lang=en