It might be grey and it might be gritty, but no longer can Mestre be cast-off as just a budget friendly base from which to visit nearby Venice.
Since the unveiling of its new 'eco' district, M9, last year, this fog-ridden industrial town has been brought well and truly into the twenty first century.
The new development, brainchild of Berlin-based architects Sauerbruch Hutton, is home to a cinema and four sizeable event spaces as well a maze of art studios, bistros and small boutiques. The energy is produced predominantly by solar panels which are integrated seamlessly into the design. The jagged angles and multi-colored panels do make quite a statement.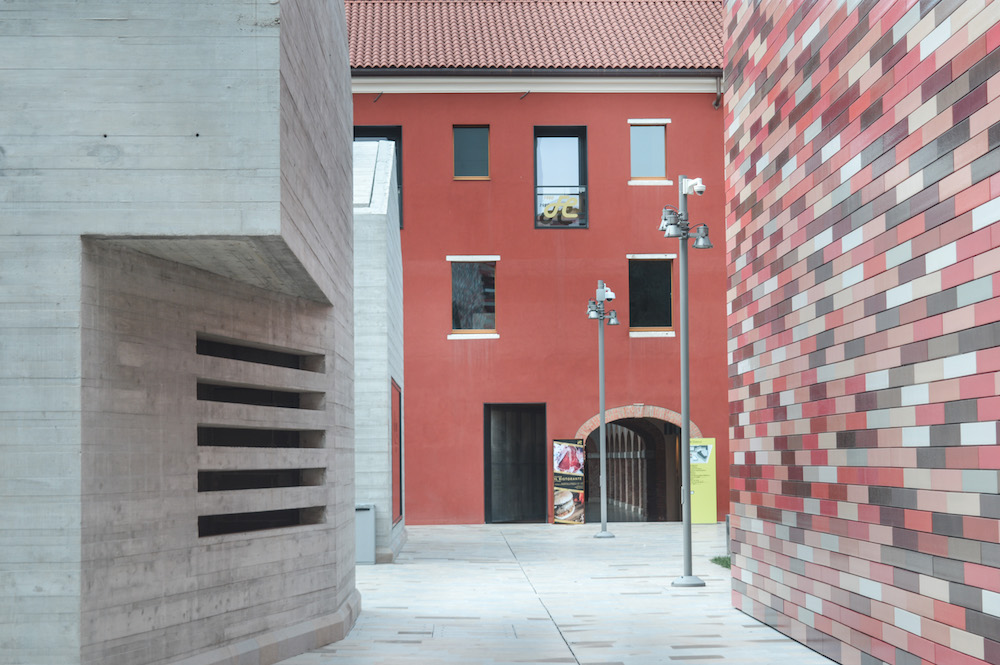 [M9 Museum Mestre, photo credit: author]
At the same time, though, the gentle fusion of Italian modernism and elegant Scandinavian design, feels entirely in keeping with the architectural jumble of concrete tower blocks and baroque palazzi that characterise the city's cluttered skyline.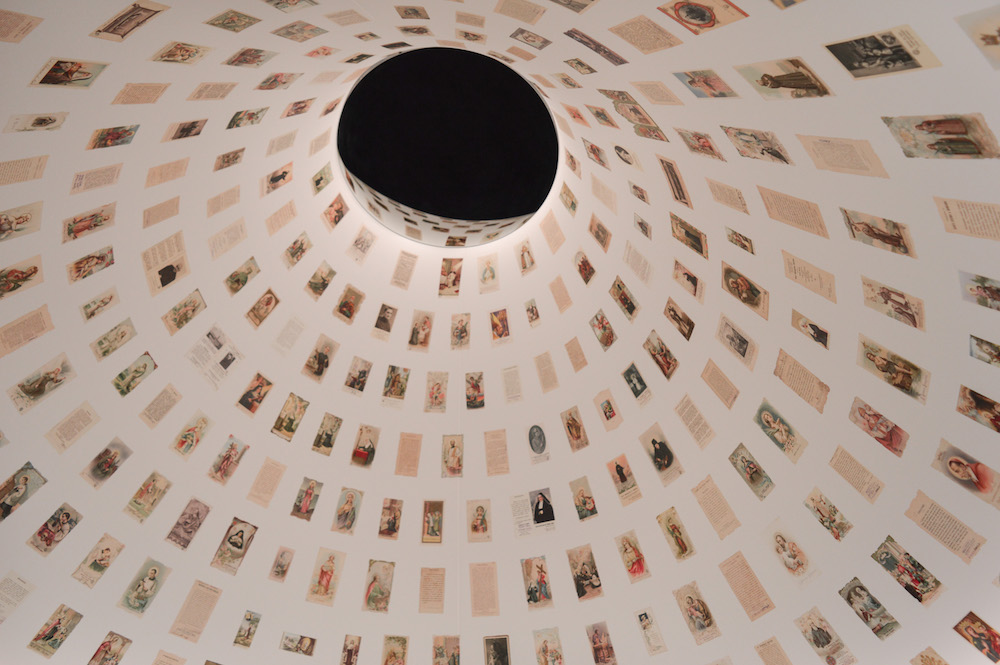 [M9 Museum Mestre, photo credit: author]
M9 is sustainable architecture at its most genuinely compelling, and a big step forwards for Mestre. 
The centrepiece of this 'place-within-a-place', though, is not the expected shopping mall or commercial arcade, but a new museo del novecento, a museum of the twentieth century. 'Doesn't Italy have enough of those already?' you might ask. It's a fair question. Thinking about the myriad such institutions in, say, Milan or Rovereto, to name only the most well-known, the period does seem somewhat overrepresented in Italy's cultural ecosystem.
The specimen at Mestre, though, is quite unique. If other similar spaces tend to focus almost exclusively on painting, sculpture and installations – on futurism, cubism and arte povera– the M9 is far more expansive in its scope. As a matter of fact, it's not an art gallery at all. While cultural objects are one part of the story, the main focus of this museum is not aesthetics but society as a whole, and in particular the science, politics, economics and ecology that fuelled the turbulent and contradictory changes of the past hundred years.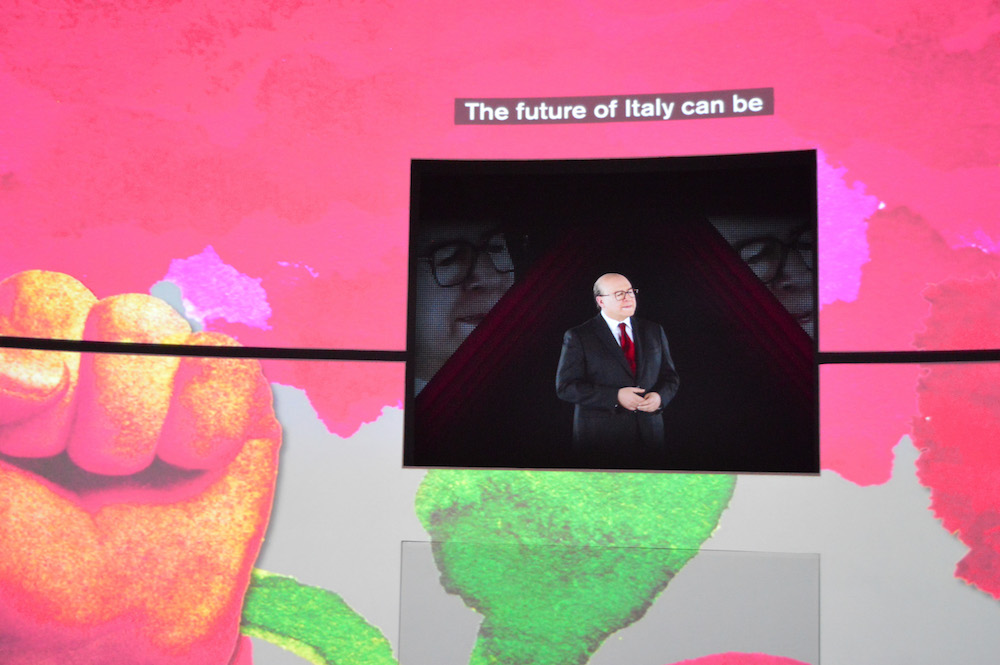 [M9 Museum Mestre, photo credit: author]
It might be pretty to look at, but M9 is far more than just a container.
This is a veritable scholarly and literary project. 47 academics, university professors, historians and journalists contributed to curating the permanent collection. Walking through, you can feel the diversity of voices and expertise that went into designing the main itinerary.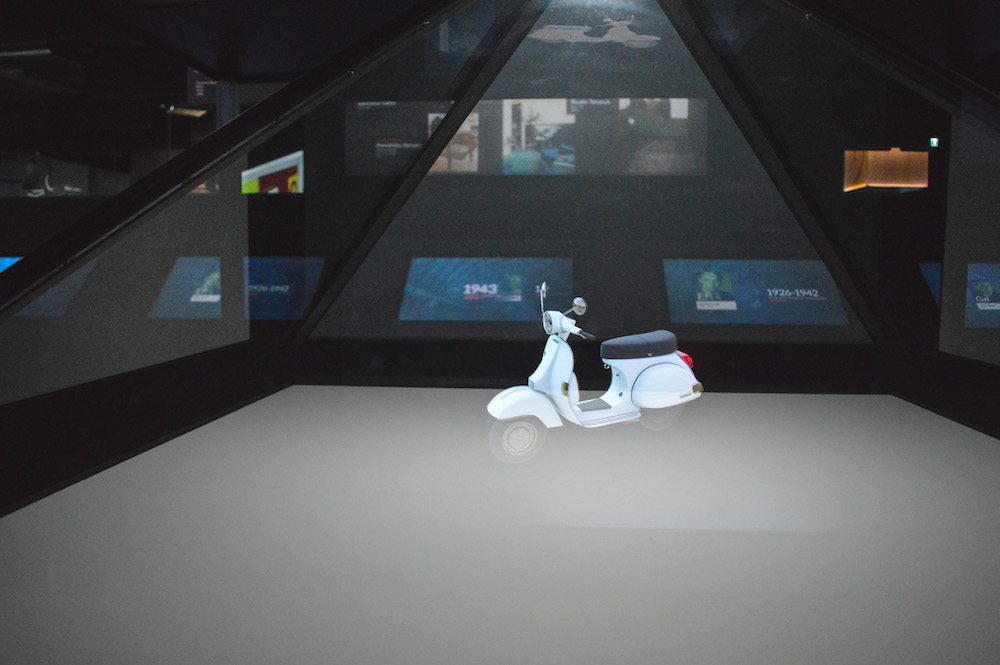 [M9 Museum Mestre, photo credit: author]
As expected there are artefacts and antiques - Olivetti typewriters, coffee pots and pinball machines – but this is just the tip of the iceberg. M9 is better understood as a 'liquid' multimedia experience, one that's as hybrid as the architecture itself. Alongside physical objects, the visitor's experience is mediated through holograms, 5D screens and VR games. Many of the rooms are equipped with motion sensor technologies and there's a dedicated smartphone app which uses augmented reality to further encourage interactive participation. This is not really a 'museum', at least not in a conventional sense. It's more like a social laboratory, one which combines education, debate and reflection with playful new forms of engagement.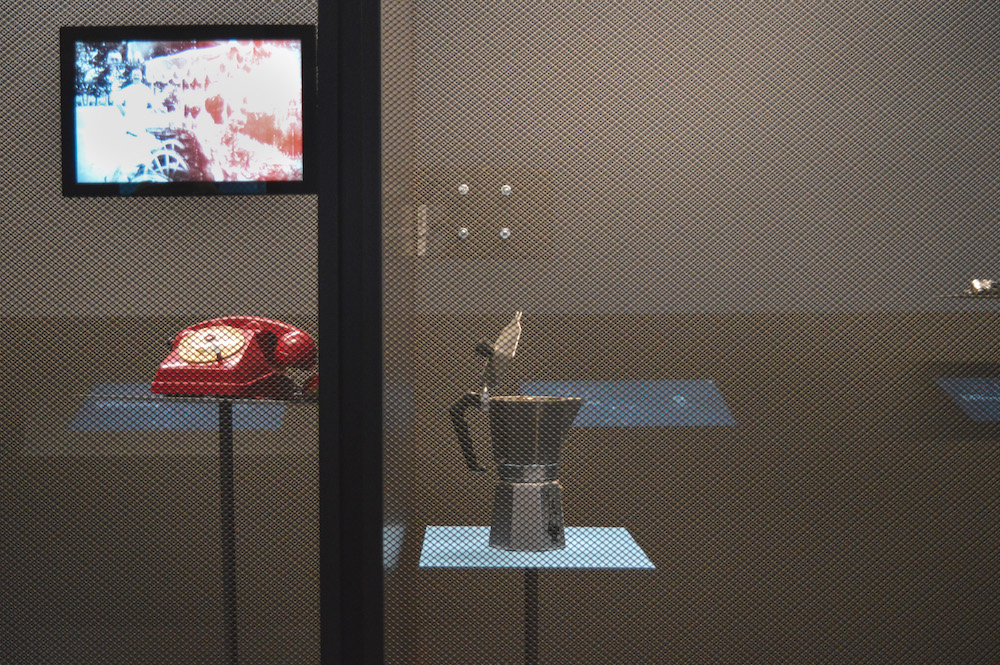 [M9 Museum Mestre, photo credit: author]
The main rooms are organised into eight sections that together cover the whole panorama of life in twentieth century Italy. The journey begins with a section on demographic change, which shows how Italians have gotten progressively taller and healthier over the past century. Other displays focus on gender relations, changes to the family structure as well as key breakthroughs in science, technology and environmental planning. History buffs will enjoy the heavyweight documentary materials, on fascism, the mafia, and the tragic legacy of political terrorism.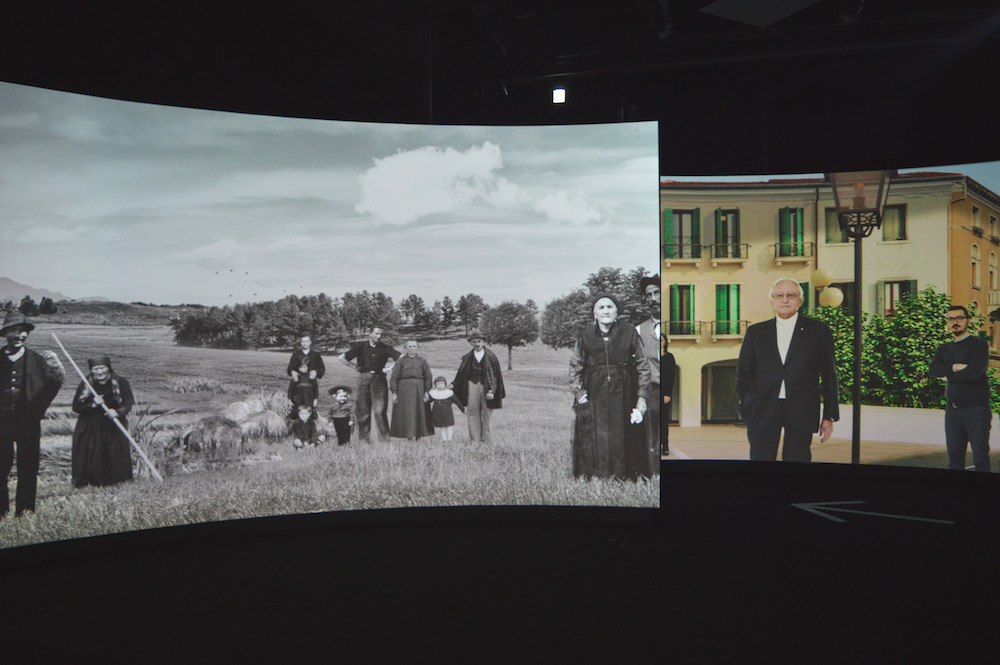 [M9 Museum Mestre, photo credit: author]
Meanwhile on the lighter end of the spectrum, visitors can flick through blow-up illustrations of retro adverts or watch clips from classic Italian cinema in a mock-up old-fashioned picture house. The final room, is actually a self-styled 'party area' where, by means of a supersized jukebox, visitors are encouraged to dance to works of opera, jazz, swing, or, for the particularly uninhibited, Italo-disco. 
It might be gimmicky at times, but the M9 museum is a genuinely innovative space, the apex of a new development that is without doubt a welcome addition to this much maligned corner of the boot. The next time someone tries to tell you that Mestre is just an eyesore, then, take a second thought.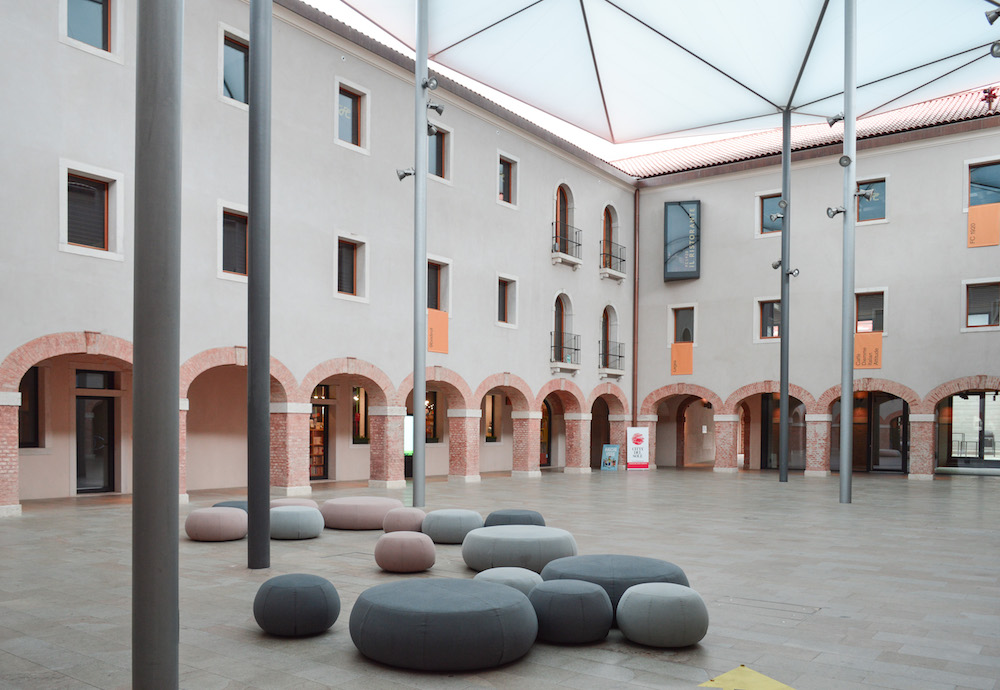 [M9 Museum Mestre, photo credit: author]
This city has always been a quietly creative place with more to it than meets the eye.
And while a 21s tcentury newbuild is never going to outclass the beauty of the surrounding UNESCO cities, which have charmed not only Italy but the world, it's clear that this fascinating and dynamic urban centre is finally finding a new identity and spirit all of its own. That, if nothing else, is surely something to celebrate.