By: Margherita Ragg. Photos by Nick Burns of The Crowded Planet
One of the things I love most about living in Milan is the amount of great day trip destinations within a few hours from the city. You can reach Venice and Florence in two hours. You can get to the lakes - Como, Maggiore, Iseo, the western shore of Lake Garda - in under two hours, and to the Alps in one hour. Milan locals are day-tripping pros - everyone I know has their own favorite destination, be it a Ligurian village, or an agriturismo on the hills with the best food this side of Nonna's house.
One of my personal top places a for day trip from Milan is Chiavenna, a small mountain town located about two hours drive (or two and a half by train) from the city, close to the Malojapass and the Swiss border. Chiavenna has something for everyone - nature, culture, history, a little adventure, and a very special culinary tradition. 
Here's my perfect Chiavenna day trip, tried and tested several times - and perfect for all seasons!
Morning: Visit Palazzo Vertemate Franchi 
A great way to start the day would be driving a bit further from Chiavenna to Prosto di Piuro to visit Palazzo Vertemate Franchi, a stunning Renaissance villa.
From the outside, the Palazzo looks unassuming – just one of many stone houses. The first time I entered, my jaw literally dropped in awe of the perfectly-preserved frescos portraying stories from Ovid's Metamorphosis, stucco decorations and wooden ceilings. Hardly any tourists visit Palazzo Vertemate Franchi - you're likely to be alone with the guide and Lilly, the Palazzo's 'guardian cat' (and the real lady of the house, according to the groundskeeper). You might also meet Niccolò, the resident ghost, known to be fond of young women.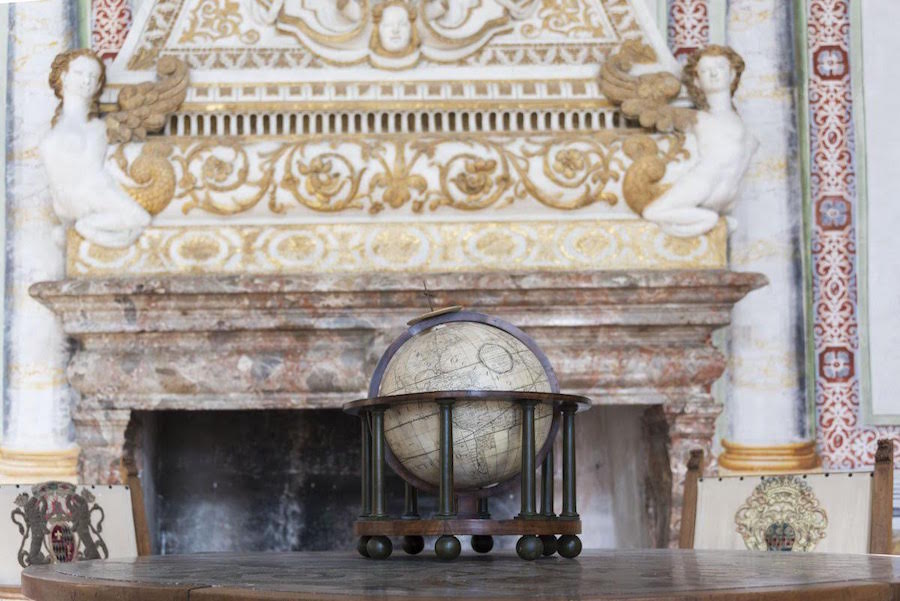 The Palazzo was one of the eight villas owned by the wealthy Vertemate Franchi. In 1618 the whole town of Piuro and seven out of eight Vertemate Franchi villas were destroyed in one of the worst landslides in history, that literally wiped out half of the valley. Only one villa survived the landslide - the small summer residence on the other side of the valley, now Palazzo Vertemate Franchi. Every time I visit, I can't help wondering what would have happened to the area if all eight villas had survived – it would probably be a kind of Florence of the Alps
Lunchtime: Crotti and their specialties 
After touring the palazzo, I bet you'll be hungry - I usually am! If it's a nice day, I love walking downhill following the Mera River towards Crotto Belvedere, one of the best restaurants in the area. You'll probably notice that most eateries around Chiavenna are called 'crotto something'. 'Crotti' are small subterranean caves with airflow, common in the region, used to age cheeses and cured meats. Some crotti are owned by local families, who use them as their personal cellar, others are owned by restaurants or small shops.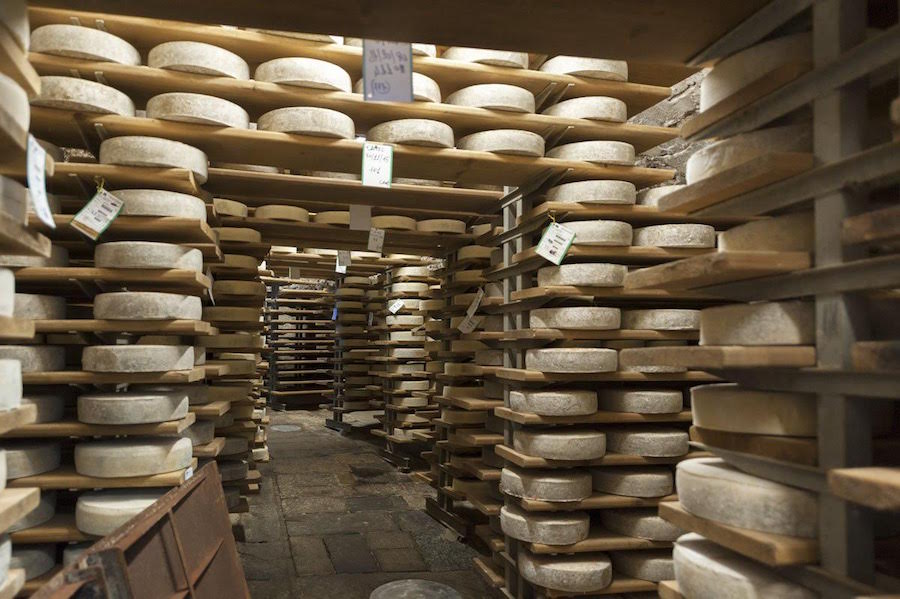 There are many 'crotti' in Chiavenna as well, so lunch there is also an option. They all serve a similar menu - brace yourself, as it's going to be quite a feast. There's a starter of local cheeses, bresaola (cured beef) and giardiniera (pickled vegetables), a pasta course that usually includes pizzoccheri, a specialty of nearby Valtellina, buckwheat pasta smothered in cheese, as well as gnocchetti chiavennaschi, small dumplings covered in - yes, you guessed it - more cheese.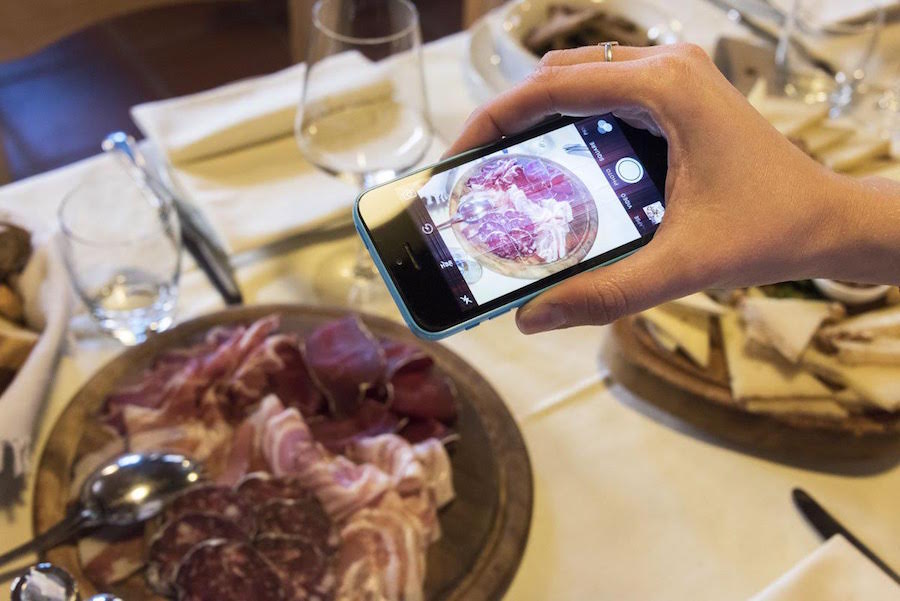 By this stage, you may want to throw the towel - but make sure you save some room for the main course, ribs, sausages and potatoes cooked on the pietra ollare, a local stone that was already used to make cookware during Roman times. For dessert, you'll be offered 'biscotti di Piuro', super-crumbly biscuits made with more butter than flour. No one will judge you if you slip a couple in your pocket and save them for later!
If you're in Milan in early September, make sure you visit Chiavenna for the Festa dei Crotti, a weekend-long festival dedicated to local food and wine when all Crotti open their doors. 
Afternoon: Walk around Chiavenna 
Now it's time to work out all that cheese and butter! Chiavenna is a lovely place for a stroll, one of those Italian towns that manages to be quaint, authentic and unpretentious at the same time. It's only visited by a handful of people - usually day trippers from Milan and locals from beyond the Swiss border shopping for groceries. 
Start your Chiavenna visit at the Collegiata di San Lorenzo, the main church in town, see the Romanesque baptismal font and the Pace di Chiavenna, a golden Bible cover dating back to the 11th century. The cloister and gardens surrounding the Collegiata are also worth a visit before heading to Chiavenna's historic center. There, you can spend as long (or as little) as you like wandering the pedestrian streets - if you enjoyed Crotti food, grab some bitto (mountain cheese) or bresaola from a deli, or head to a wine shop to find that perfect red from Valtellina. 
Another reason why I love Chiavenna so much is that it's incredibly photogenic. My two favorite Instagram locations are the bridge on the Mera River, complete with hanging houses, bubbling water and a perfect mountain backdrop, and the top of Paradiso, a hill overlooking the historic center.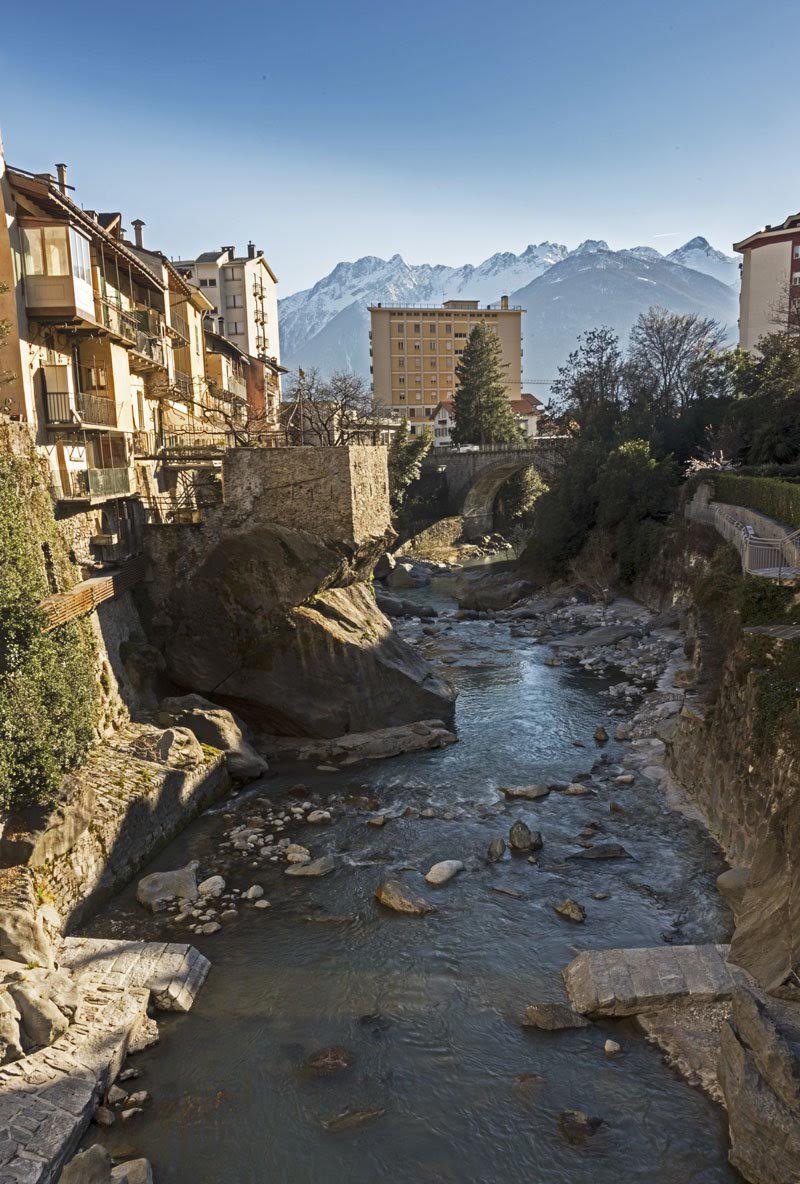 The best place to see the sunset in my opinion is Samolaco, the northernmost reach of Lake Como about ten minutes drive out of Chiavenna. Make sure you're there in time to see the mountains change color mirrored in the still waters of the lake, before you continue your drive back to Milan.