Ah, Piedmont. A magical wine land that I now call home. My journey here began quite by chance during my wine studies in the States. I'd grown enamored with Italian wines and was setting off for a solo trip to explore the wines of Italy. In my limited knowledge, that meant Tuscany and the Veneto. At a business dinner with an Italian I gushed about my pending departure, very proud to have the Veneto on my itinerary. Much to my dismay, she was not impressed, "No, no. If you want Italian wine, you go to Piemonte." I had never heard it - shocking to me now that it wasn't represented in my wine course.
Despite my best efforts it took me two years to find my way to Piedmont. Information online was scarce on how to navigate the region with details lacking on where to stay and how to get around. It took a lot of work to finally get here and to find a way to explore the wines of the area. But, it was well worth it. Now, four years later I've settled into expat life directly between Barolo and Barbaresco in the city of Alba. The region is slowly getting better at communicating with visitors, but it is still not easy.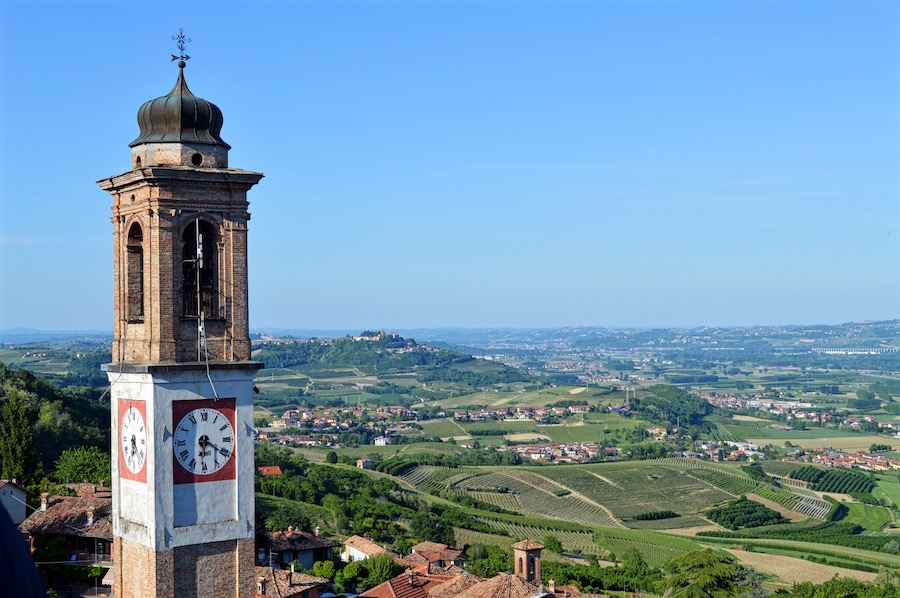 As a region, Piedmont is second in size only to Sicily, and as a wine region it is home to the most DOCGs and DOCs in Italy. Despite its rich pedigree, it remains elusive to many would-be explorers. You see, the main tourist draw is isolated to the small area where I live, the Langhe - home to Italy's famous Barolo and Barbaresco wines. The difficulty is that this majestic section is still quite antiquated in terms of tourism and technology.
One fun fact is that while Barolo and Barbaresco are the most well-known wines of Piedmont, they only make up about three percent of the region's total wine production.
To get you started, here is a primer on how to discover Piedmont vineyards in Barolo and Barbaresco, things I wish I'd have known back when I first wanted to experience the wines and the region.
Discover Piedmont's Langhe Region
The Langhe sits in the southwest corner of the Piedmont region. It is accessible by train or bus into Asti and Alba as well as by car. But, don't expect much in the way of public transportation when exploring the countryside. And, if you are renting a car, work in extra travel time to account for the hilly country roads.
Visitors to Barolo and Barbaresco are privy to a wine region unlike any that westerners have experienced. Producers remain primarily small, family run-operations, so most wineries require appointments for visits. Don't plan to just wing it if you hope to visit wine producers as very few walk-in tasting rooms exist.
Family members welcome visitors with a full tour of the cantina (often the family home), then a tasting of their wines. Each producer visit is just a little different with appointments running long (think 1.5 to 3 hours) as the host shares a passion that has been passed down for generations and generations.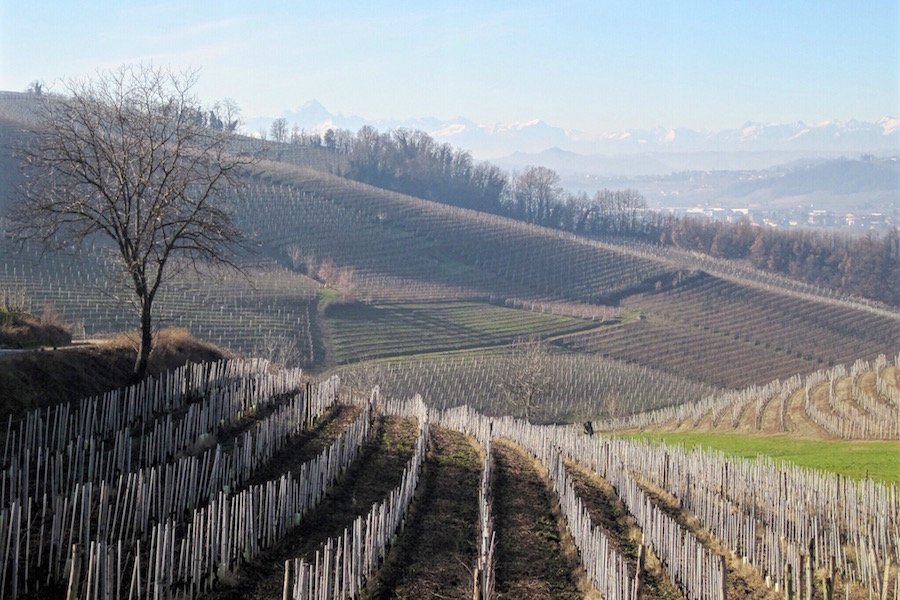 When to visit Barolo and Barbaresco
The vineyard landscape of Barolo and Barbaresco is breathtaking at any time of year. Selecting the right time to come really depends on what you want to experience.
Let's break it down by seasons
Barolo and Barbaresco Travel Seasonality
Very High Season: July, September, October, November
High Season: May, June, August, December
Off Season: January to April
Fall marks the height of tourist season. Harvest kicks off in late August / early September, keeping producers busy until October. Vendemmia concludes when the area's famed Nebbiolo grape comes in. Right after harvest the city of Alba takes center stage with International White Truffle Festival, the world's biggest truffle market.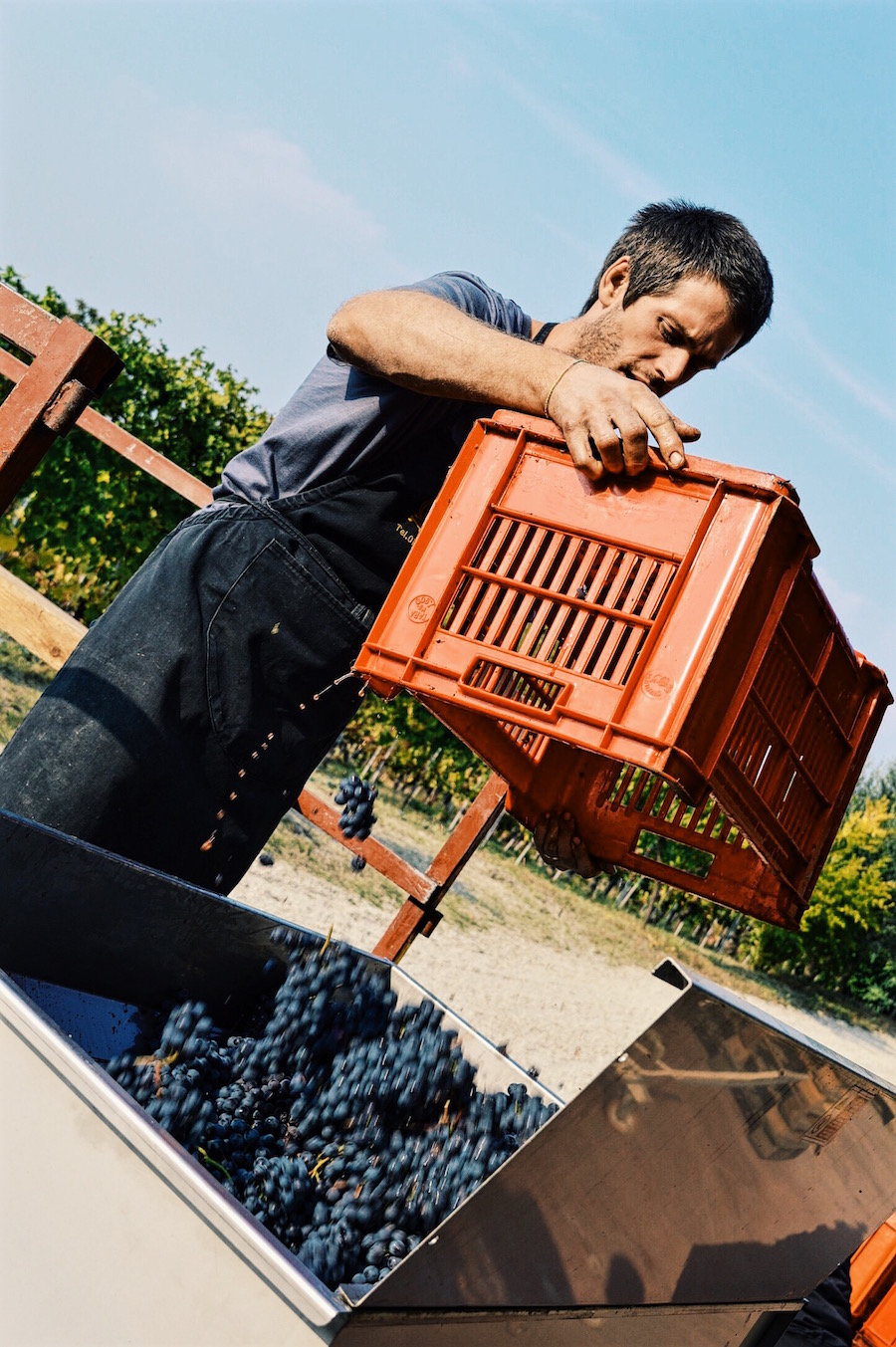 If you plan to visit from September to late November, book early for everything from lodging, to restaurant reservations, wine tours, winery visits, and truffle hunts.
Insider's Tip: Colder temperatures mean better white truffles, so consider a late fall visit. From late November to early December you will not only get better truffles, but lower prices - and, for not just the decadent tartufi, also for lodging.

Winter is much quieter. Many eateries and hotels in the countryside villages close for the season, from January to mid-March. You can find restaurants and lodging options in cities like Alba, Bra, and Asti.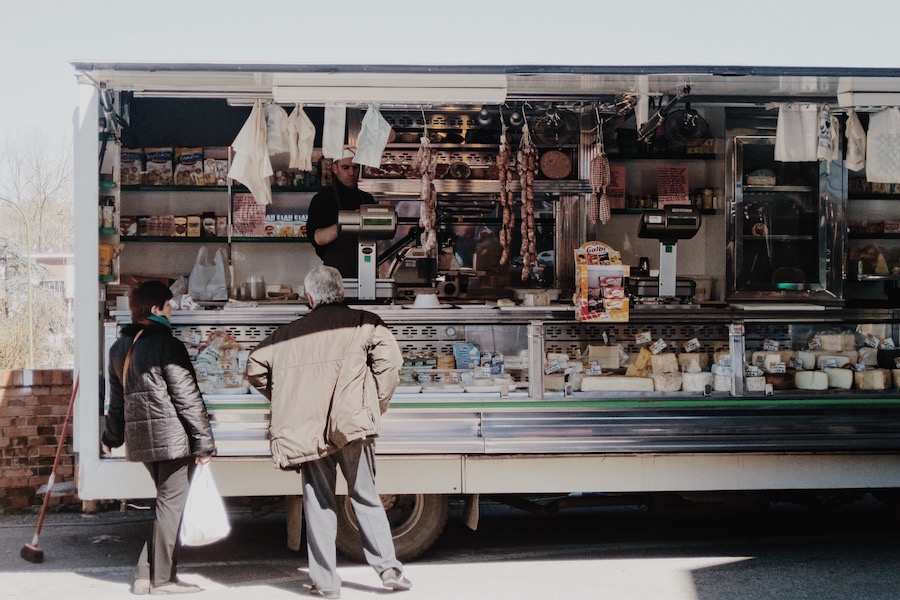 The area does get snow, so plan accordingly in winter months. Don't forget, it's a humid climate, so layers are recommended.
Spring has slowly started to gain favor with tourists. The vines are coming back to life and the foliage bursts with color.
The spring can be rainy, so a rain jacket, proper shoes, and an umbrella are important.
Summer gets hot and humid. If you are planning to do vineyard walks, wear comfortable, closed-toed walking shoes - not sandals. And, don't forget to drink lots of water to stay hydrated - especially if you have a lot of winery visits planned.
Getting around Barolo and Barbaresco 
The Langhe is quite rural and public transportation in the countryside is not easy to come by. While Barolo and Barbaresco are only separated by about 20 km (12 miles), drive time between producers and villages can take anywhere from 15 to 45 minutes by car along the curvy, windy, hilly country roads. While GPS can definitely get you from Point A to B, a back-up map is recommended.
A driver / guide service for tastings is a great option if you don't want to drive and / or use the spittoon. Today, more custom tour services are popping up in the area. With a tour planning service, expect producer appointments to be arranged, language translation, and your transportation during the tour. Some even help with wine shipping, restaurant bookings, and hotel recommendations. Joinable tours, like you can find in places like Tuscany, are still harder to come by. You might find some out of nearby big cities like Turin or Milan, but not in the Langhe itself.
If you do opt to drive yourself, try to limit your appointments to two winery visits in a day and work in about a 30-minute buffer between as visits often run long. If you are running late, call the producer or restaurant to let them know your expected arrival time. The area still very much practices the two-hour lunch break, so be considerate of that for every place you book an appointment or make a reservation. 
What to expect wine tasting in Barolo and Barbaresco
As noted, there are very few wineries in Barolo and Barbaresco with walk-in tasting rooms and few have dedicated staff for tours and tastings. Most places require a scheduled appointment, often hosted by a family member.
Rivetto winery
Some things to consider when booking your appointments:
Does the producer charge a tasting fee? As tourism grows, producers are finding it
necessary to cover inventory costs, so tasting fees are becoming more standard. They
vary from 10 to 25 euros a person; often waived with the purchase of wine. When
booking an appointment, inquire about a fee and the minimum purchase to waive the
fee.
Do you need the tour in English? Most producers will have someone who speaks
English to provide the tour. Make sure to request when booking.
How do you schedule an appointment? Call or email. If you call, you may end up with
someone who doesn't speak English. Do your best to communicate your needs and be
patient. If you email, it might be days or even weeks before you get a response. Again,
be patient and check your junk folder. 
Are credit cards accepted? It's really hit or miss if a producer accepts credit cards.
Most who take visitors do, but it's a good idea a to confirm when booking the
appointment. And, note the preference for cash on purchases under 25 euros to
avoid costly credit card fees. Remember, if we keep their costs down, the wine prices
stay down.
Next, think through how to plan your time. If your schedule allows, plan for day in Barbaresco and a day in Barolo. But, be careful in how you plan your time.
Barolo and Barbaresco wines have gotten a lot of fanfare in recent years. As such, visitors come to the area excited to taste the wines, only to find them very difficult on the palate. The Nebbiolo grape is famously quite tannic and needs time to mellow, which is why Barolo and Barbaresco wines are so ageable. But, of course the wines the producers are pouring are the most recent release, so to the uninitiated it can be a struggle. For that reason, start your exploration in Barbaresco.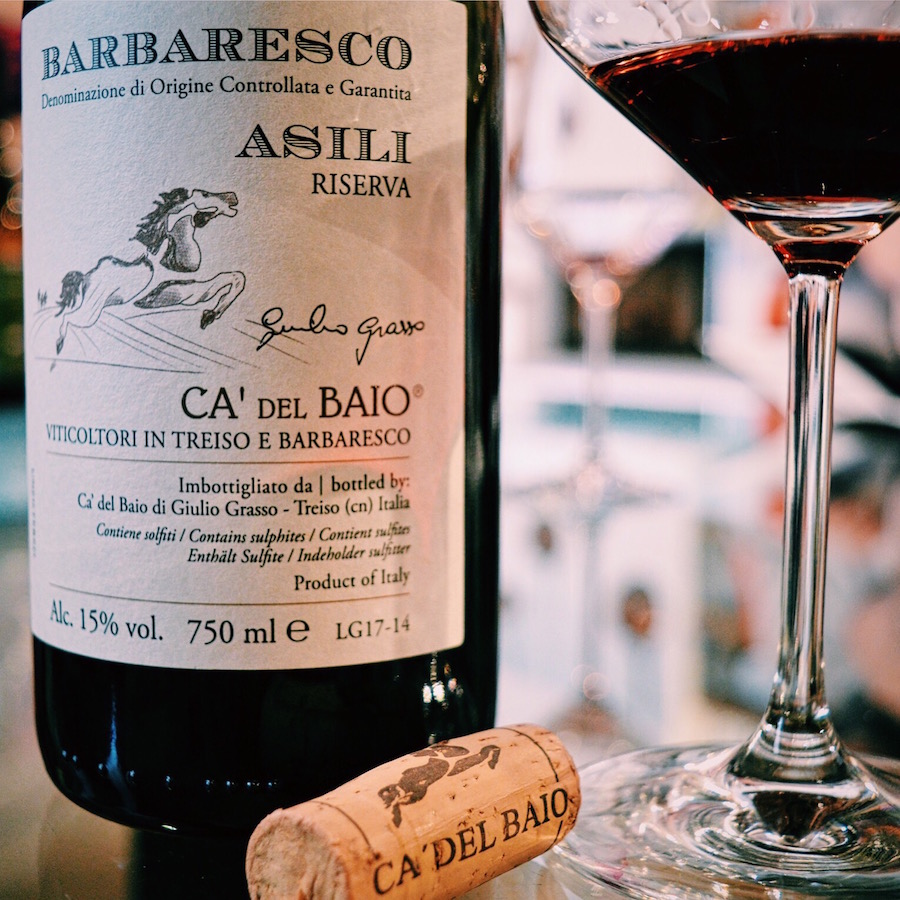 The wines of Barbaresco tend to be softer and more approachable young given the region's maritime climate. Then, move on to Barolo once your palate has acclimated to the intensity of Nebbiolo.
A few things to know about Barolo and Barbaresco
Barolo Producers To Visit:
- Rivetto
- Aurelio Settimo
- Josetta Saffirio
- Brezza
Barbaresco Producers To Visit:
- Ca' del Baio
- Francone
- Cascina della Rose
- Pelissero
Insider's Tip: Explore the Roero
One of the little known secrets of the southwest corner of Piedmont is the Roero. It sits just across the Tanaro River from Barbaresco. The region was once covered in ocean, so the soil remains rich in sand and even fossils. This gives their Nebbiolo-based wines (Roero Rosso and Roero Riserva) more elegance and finesse, making them approachable early. Roero is a great cost effective aternative to the pricier Barolo and Barbaresco wines - all the quality without compromising quality. And, don't forget to try one of Piedmont's most well-known whites, Arneis; indigenous to the Roero.
Roero Producers to Visit:
- Azienda Agricola Demarie
- Deltetto
- Matteo Correggia
And, there you have it. A primer on how to discover Piedmont vineyards in Barolo and Barbaresco. Despite increases in tourism since my maiden voyage, the area remains one of the most beautiful I've ever seen. Made only more enchanting by the food, wine, and hardworking people.