Bologna is known for many things — food, porticoes, medieval towers — but the world's first and only Gelato University, currently celebrating its 20-year anniversary, might be its coolest claim to fame. In more ways than one.  
Every year, thousands of students from across the world enroll at the university's campus, studying in state-of-the-art laboratories where scientific rigor meets artisan eccentricity, all in pursuit of one of Italy's most unusual diplomas. But who are these devoted students? And what drives them to travel all the way here to study ice cream? 
On a typically hot summer morning in Bologna, I went to find out.
Sweets: a serious business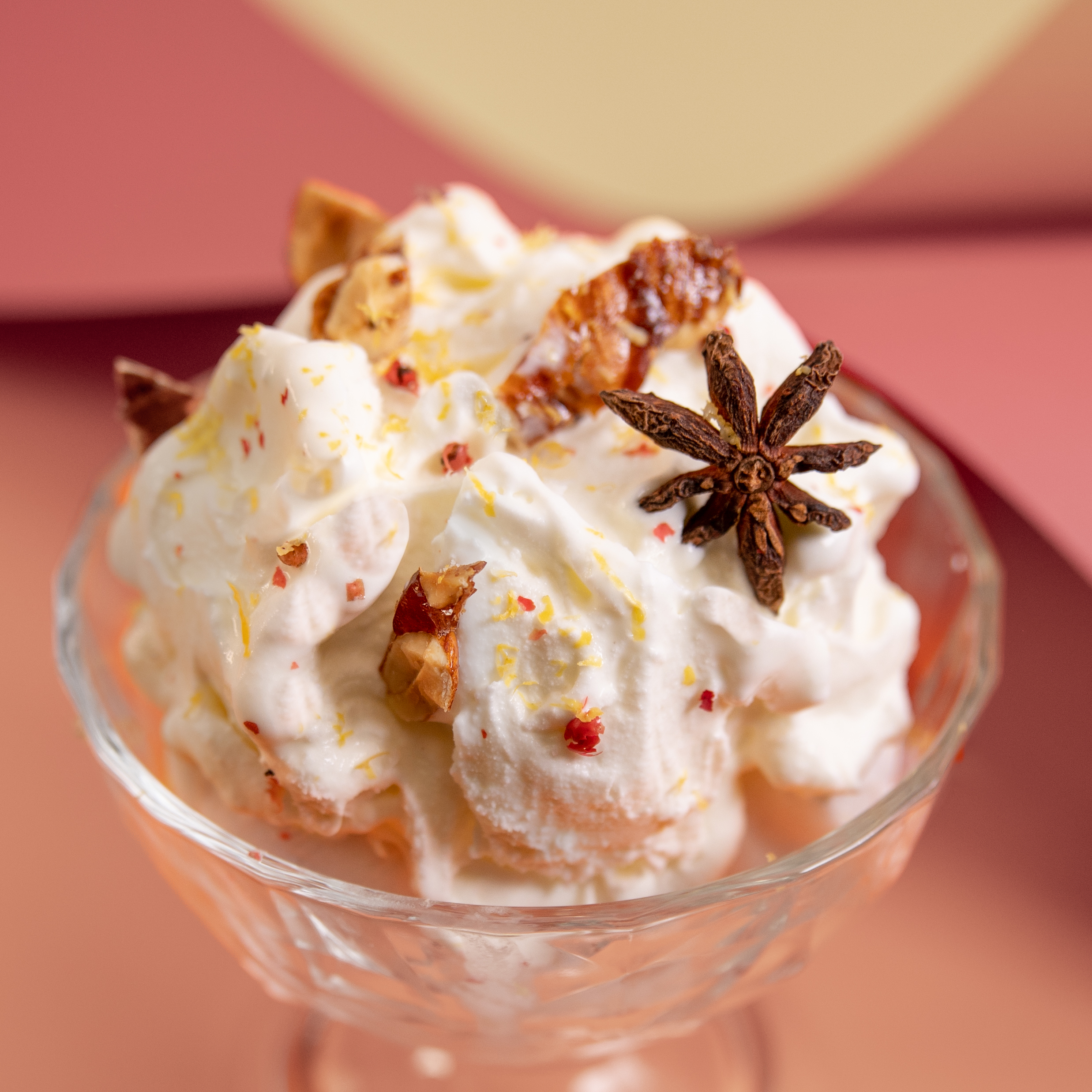 A half-hour bus ride from the central square leads me to an industrial suburb where a large, brutalist building emblazoned with GELATO UNIVERSITY hides one of Italy's little-known yet surprisingly influential institutions.
Inside, I'm immediately transported back to my college days. Students rush to class, textbooks under their arm. Others are milling about with coffees; posters advertise social events, lecture halls, labs. There's a joyful and buzzy atmosphere here. There has to be, right? This is the Gelato University, after all.
"Typically we have around 5,000 students a year staying at our campus, though we have many more who study with us online," says Michela Iorio, the university's press officer. "There are three types of course: beginner, intermediate and advanced, with each lasting about three weeks. There are also more specialized courses, like one on dairy-free production and another on the business management side of things, such as how to open and run a successful gelateria."
There's no doubt that this is a serious academic institution. Students are expected to be present Monday to Friday, 9 to 5, and there's no room for flakes. Mornings are for theoretical study, while afternoons are reserved for practical lab sessions, where aspiring gelatieri are whipped into shape. With scrubbed-up students mixing potions and poring over Petri dishes, it looks like the microbiology labs you see in news reports about medical breakthroughs (or pandemics). But this is just how seriously the science of gelato is taken here.
"Yes, it's very fun to come and study gelato," says Iorio, with the expression of someone who works at a gelato university and knows it, "But at the end of the day, we are an academic institution with high standards. We expect our students to put in the work to understand the science behind crafting top-tier gelato. They need to be able to do this all by hand, with no assembly lines or pre-made ingredients."
The cream of the crop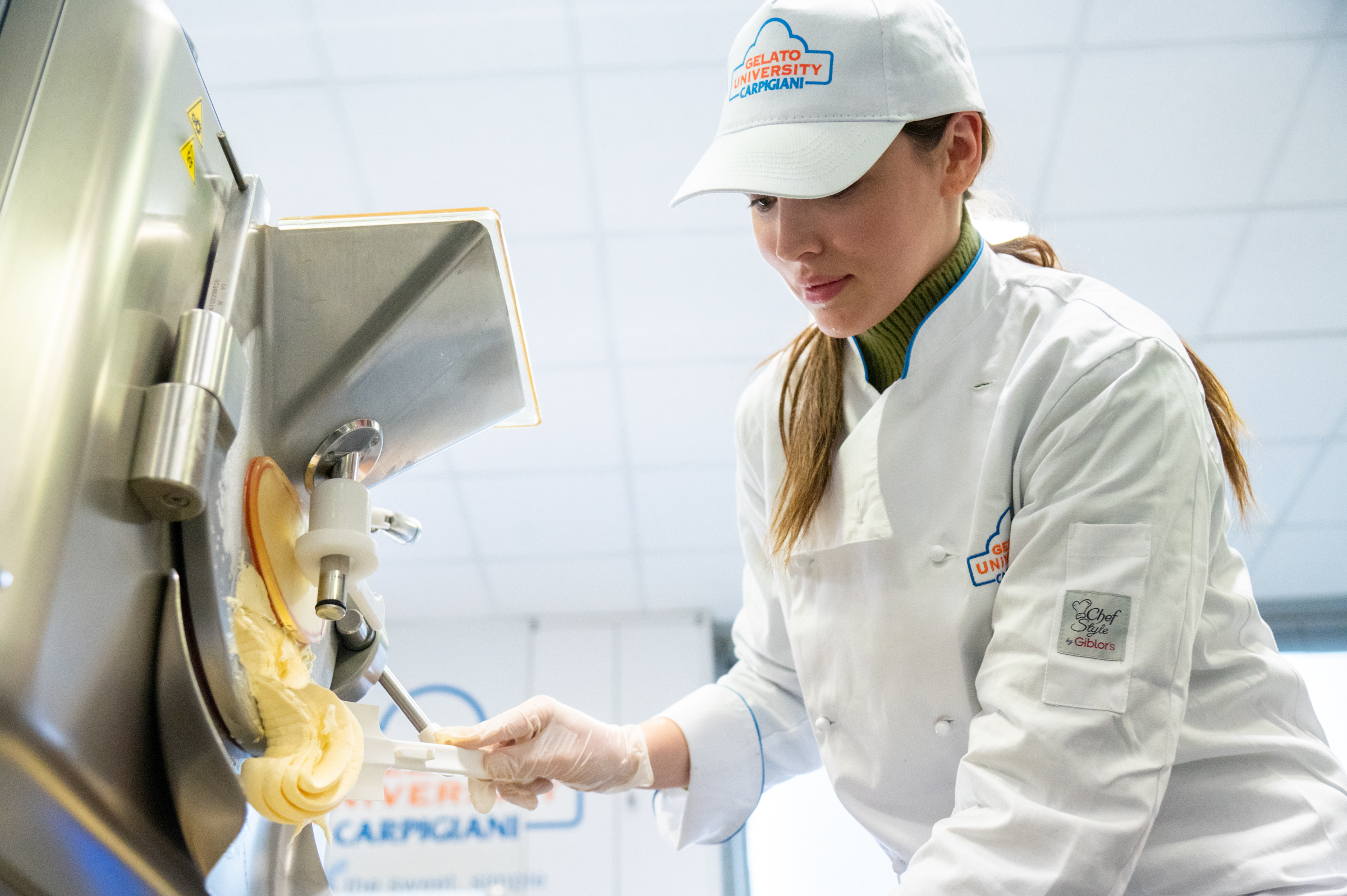 The university bears the name of the Carpigiani brothers, who founded an ice cream machine company in Bologna in 1946. In the years since, the company's products have remained in high demand by some of the best gelaterias in Italy and beyond, laying the groundwork for interest in educational opportunities. But it wasn't until 2003 that the company decided to establish a university to impart the knowledge and culture of artisan gelato. Ten years later, they opened a gelato museum, also under the Carpigiani name and housed within the same building.
The museum's centerpiece is a chronological display of ice cream machines, which start out resembling medieval torture devices before gradually transforming into that classic '50s diner look we're all familiar with. Beyond the machines themselves, the museum is sprinkled with curiosities, such as 19th century lamb-shaped gelato moulds and ornate ice cream servers from the Alps. An interactive history of gelato traces the dessert from the "snowrunners" of ancient Mesopotamia through to the Medici dynasty and beyond. There are also several different workshops (ranging from 1.5 to 3 hours) for those who want to give gelato making a try.
Kaori Ito has played a part in getting those workshops set up. Reflective of the university's multicultural body, she was born and raised in Japan. Ito previously worked at Lamborghini before being scooped up by the university to serve as their managing director, overseeing admissions, course programming and marketing. 
"We expect our professors to be at the forefront of gelato research and development," Ito tells me. "The artisan gelato market is constantly growing and evolving, with over 100,000 artisan gelaterias globally, of which 30,000 are in Italy." The professors at the university are considered the cream of the crop when it comes to gelato instruction. Around half of them come from abroad, but they are all trained here.
As for students, about 70% come from outside Italy. "We have many from India, the Middle East, Brazil, North America and Korea," says Ito. "So many from Korea, in fact, we've recently hired a Korean professor."
In the lobby, I find some of these students chilling out on the sofas. Jennifer Myers is originally from the small town of Dundas, Ontario and worked for 12 years as an interior designer before quitting to pursue her passion.
"My hometown doesn't have an artisanal gelateria," she says, "so I really wanted to open one." She found out about the university by googling ice cream machines and booked the three-week beginner's course. "The hardest part was simply knowing how to start," Myers says, "so it's really helpful to be able to come out here and have it all laid out for you." Her artisan gelateria will be the first in Dundas and is scheduled to open in spring 2024.
Another student taking some well-deserved downtime between classes is Kabirat Akinola from Abeokuta, Nigeria. She runs a successful yogurt and smoothie bar in her hometown, but is always on the lookout for new business opportunities. "I think artisan gelato could be the next big thing in Nigeria," she tells me. "So, I'm here for a three-week course. I wanted to learn the ABCs of running a successful gelateria as well as the actual mechanics of gelato making. The goal is to open the first artisan gelateria in Abeokuta."
From afar, the Gelato University seemed potentially gimmicky, a ruse invented to milk naive foreigners out of their cash. But upon visiting, what I found was a robust and progressive institution full of devoted professors and hard-working students, many of whom were so satisfied that they had returned to take new courses. Beyond the facilities and didactic qualities, there was a sweetness and a passion here, even a belief in gelato as a force for good in the world. How sweet it seems to take dessert so seriously.