Five Italian Towns to Explore By Bike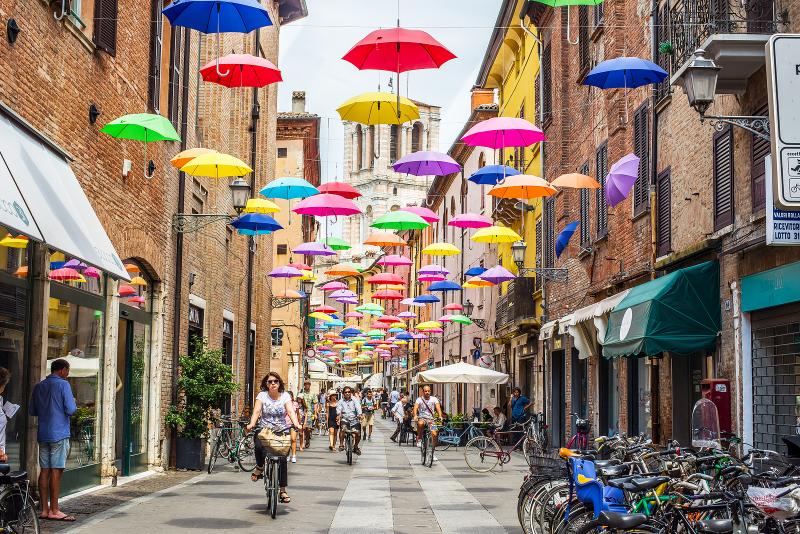 Cyclists crossing Via Giuseppe Mazzini of Ferrara covered with colored umbrellas and tower of San Giorgio cathedral in background.
Traveling by bike is a great way to discover new places while being active and spending time outside. Many Italians use bicycles to move around in their cities' historic centers, which often have car traffic restrictions and are a nightmare for parking, or even just to navigate small and one-way streets. Due to the pandemic, the number of Italians choosing to move by bike rather than using public transportation has increased; additionally, many have taken on biking as a form of e
This is Premium Membership Content
Subscribe today to gain unlimited access to all of our exclusive Italy intel and much more. For less than the cost of a cappuccino per week, you'll have access to invaluable insights and resources that will enhance your Italian experience.
Join now and start exploring Italy like a local!